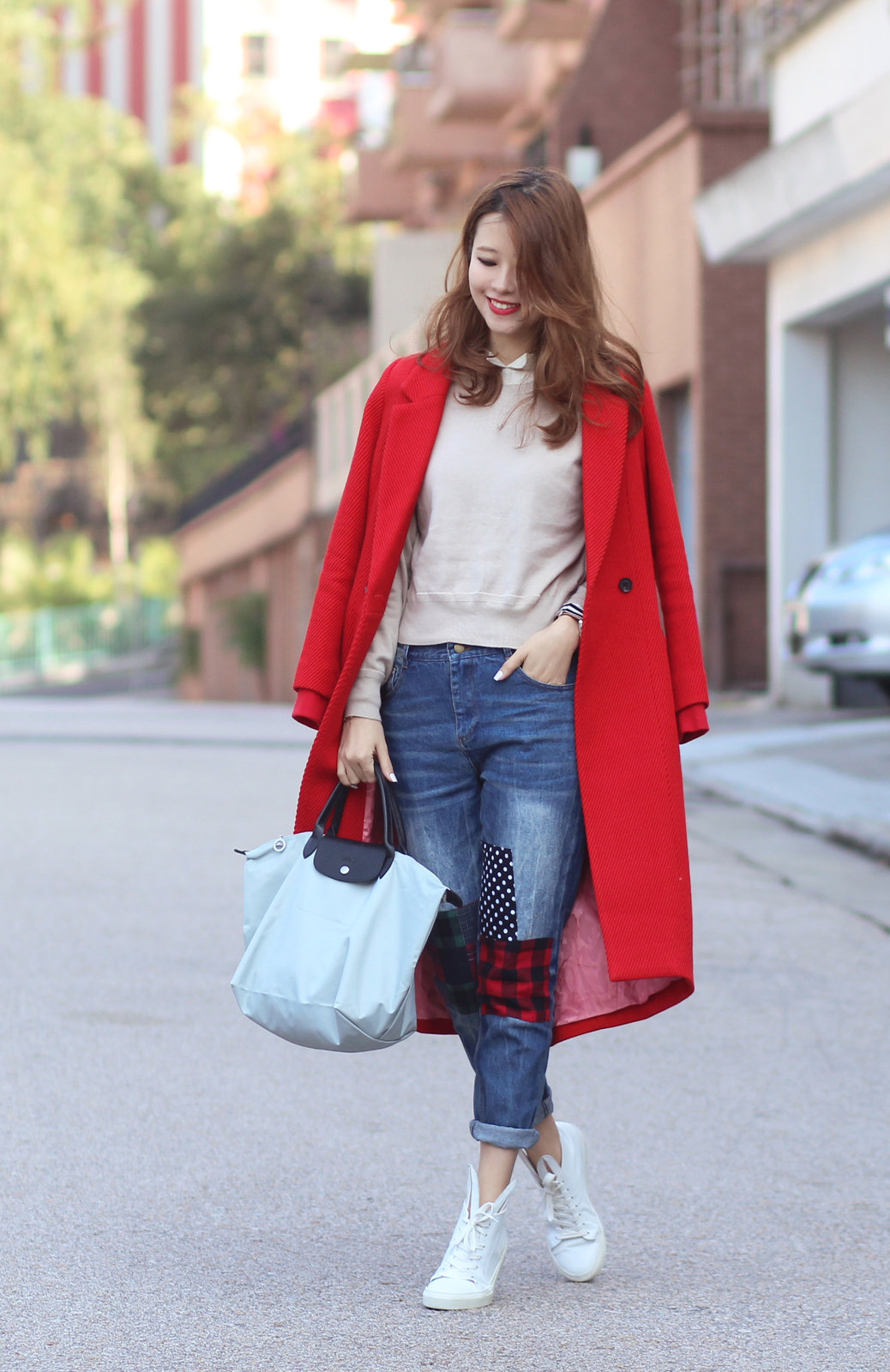 This picture was taken on the first day of 2015.  With all the positive energy emitted from the beginning of a new year and this sleek & chic lobster red coat, it would have been improper not to grin ear to ear.
My feelings towards 2014 are however somewhat mixed.   I couldn't be more thankful for the incredible opportunities to partner up with international brands like Coach, Salvatore Ferragamo and Swarovski in their global campaigns, but it's also a year clouded by catastrophic events and heart-wrenching incidents, and I'm sure you all know about the turbulent situations in Hong Kong during the last quarter of the year.
Looking back at my last new year post, I wrote that my only resolution is to make this blog better.   Guess I did give it a better outlook but other than that, I can't say there has been any substantial improvement.  That's what happens when you didn't ask yourself "Better? Better how?".   This time around, I'm happy to tell you that I have some solid ideas, among which content diversification and bringing more interaction are my priorities.
I wish I have a more creative way to put it but before I come up with one: Thank you my dear readers, with all my sincerity, for being with me here and for your continuous support to this blog.  In this era of ever decreasing attention span, the fact that you decide to spend your time here reading this means an awful awful lot to me.  I owe you much for this, and you have my words that this is going to be a better blog, one way or the other. And I wish that we will also be a better person this year…one way or the other.

Categories:
Mayodrobe
,
Mumblings
|
4 comments