Category Archives for Mumblings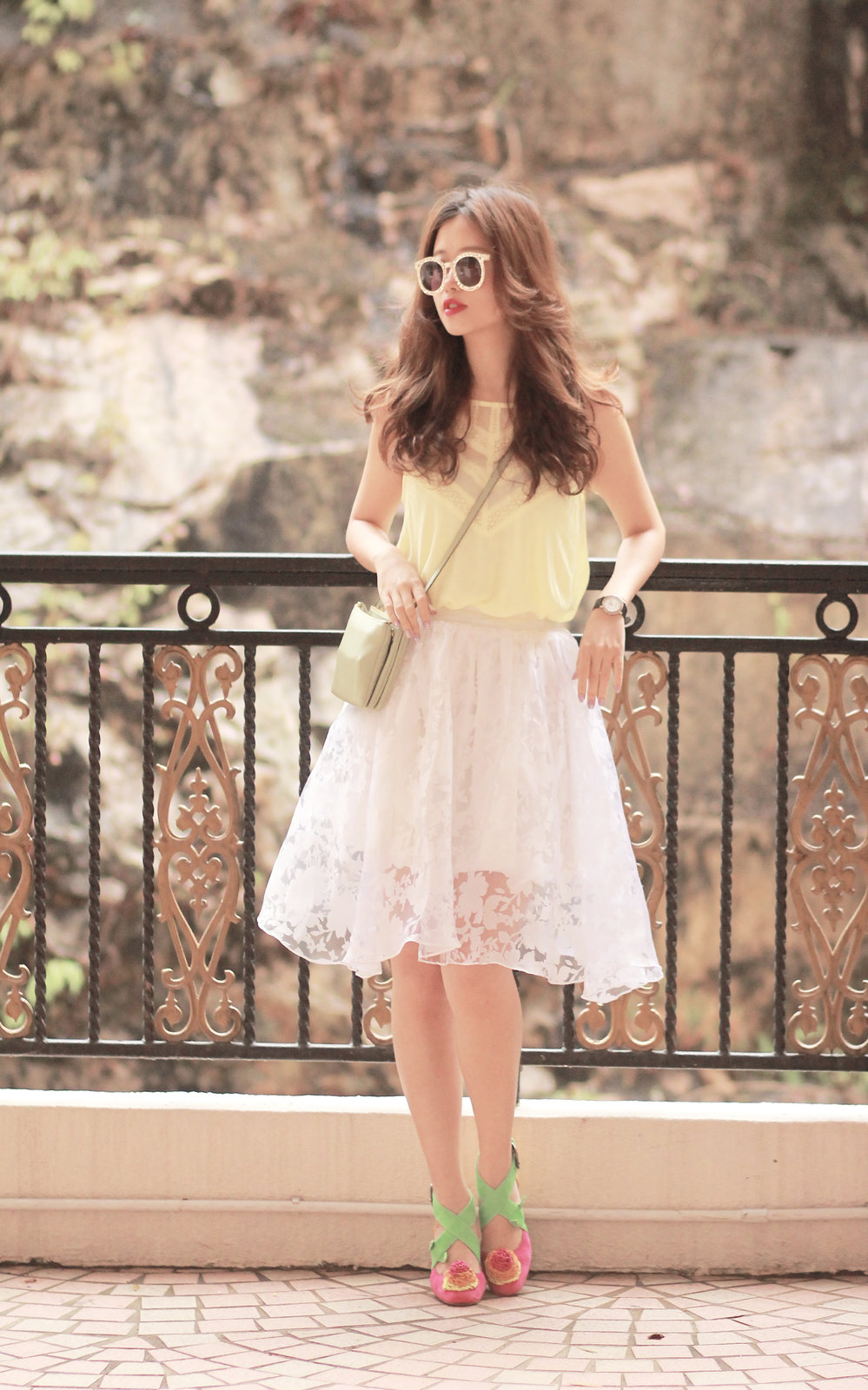 The weather these days is even more weird than me. Sunny and freaking hot for a day, all chilly and gloomy the next with pouring rain. I feel like I've experienced all four seasons in two weeks so it's little wonder that I can't get rid of my flu completely despite a lapse of ove two months.
How to cure a whining mood? A pair of whimsical, playful shoes in the brightest colors possible! Look at mine in this outfit! Have you seen anything like it before? The straps with the leaves are just genius and the world just seems to be a wonderland when I'm walking in them. They are designed by Minna Parikka, a Finnish designer whom I had the pleasure to meet during her stay in Hong Kong. Believe me, Minna herself is as beautiful and sweet as her designs!

Categories:
Mayodrobe
,
Mumblings
|
4 comments