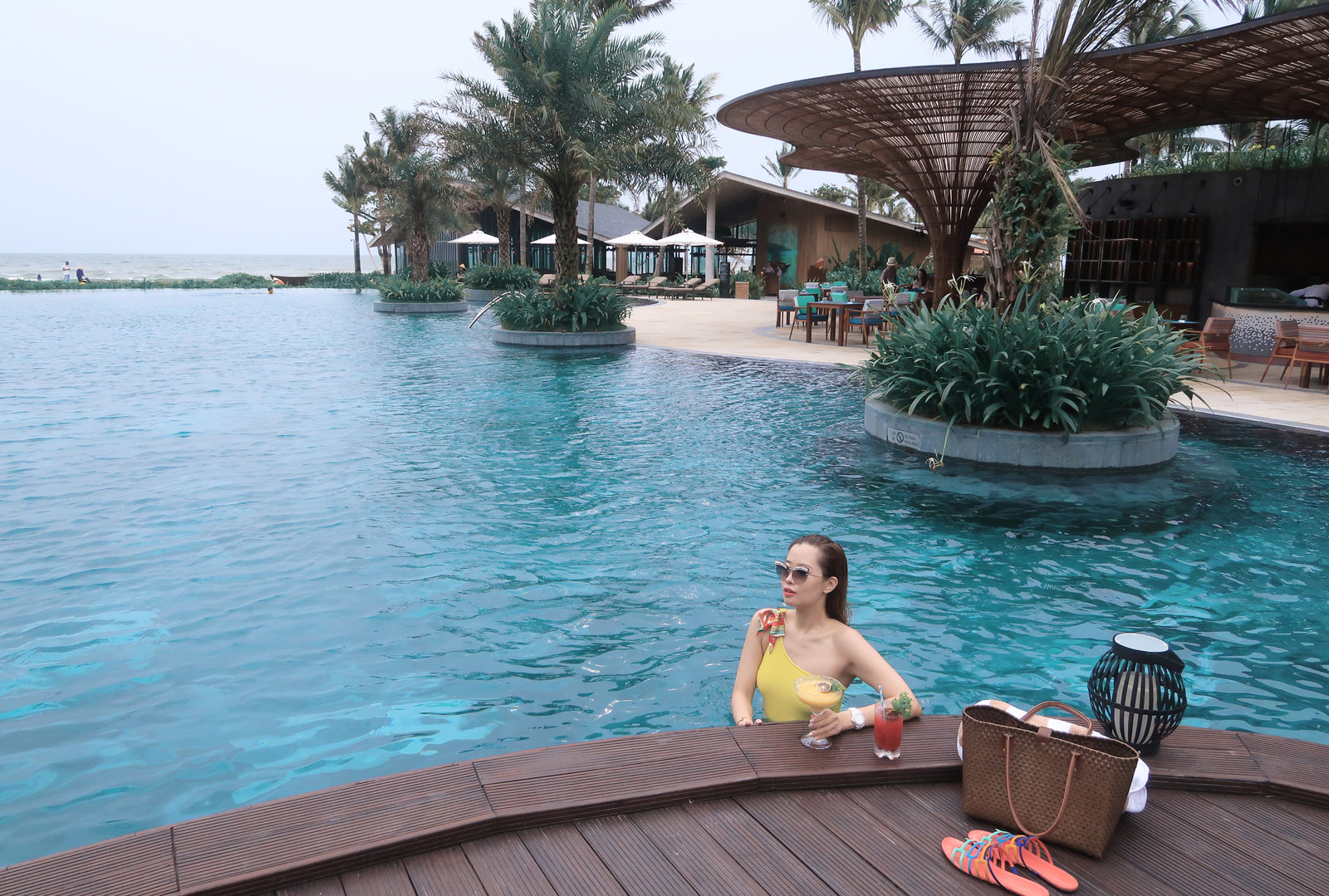 Been longing for a beach holiday to relax and recharge ourselves, one that requires no planning and no morning call.
The time finally came 2 weeks ago and this post documents the chillaxing vacation we had in the beautiful InterContinental Phu Quoc Long Beach Resort, the newly opened luxury beachfront resort in Vietnam.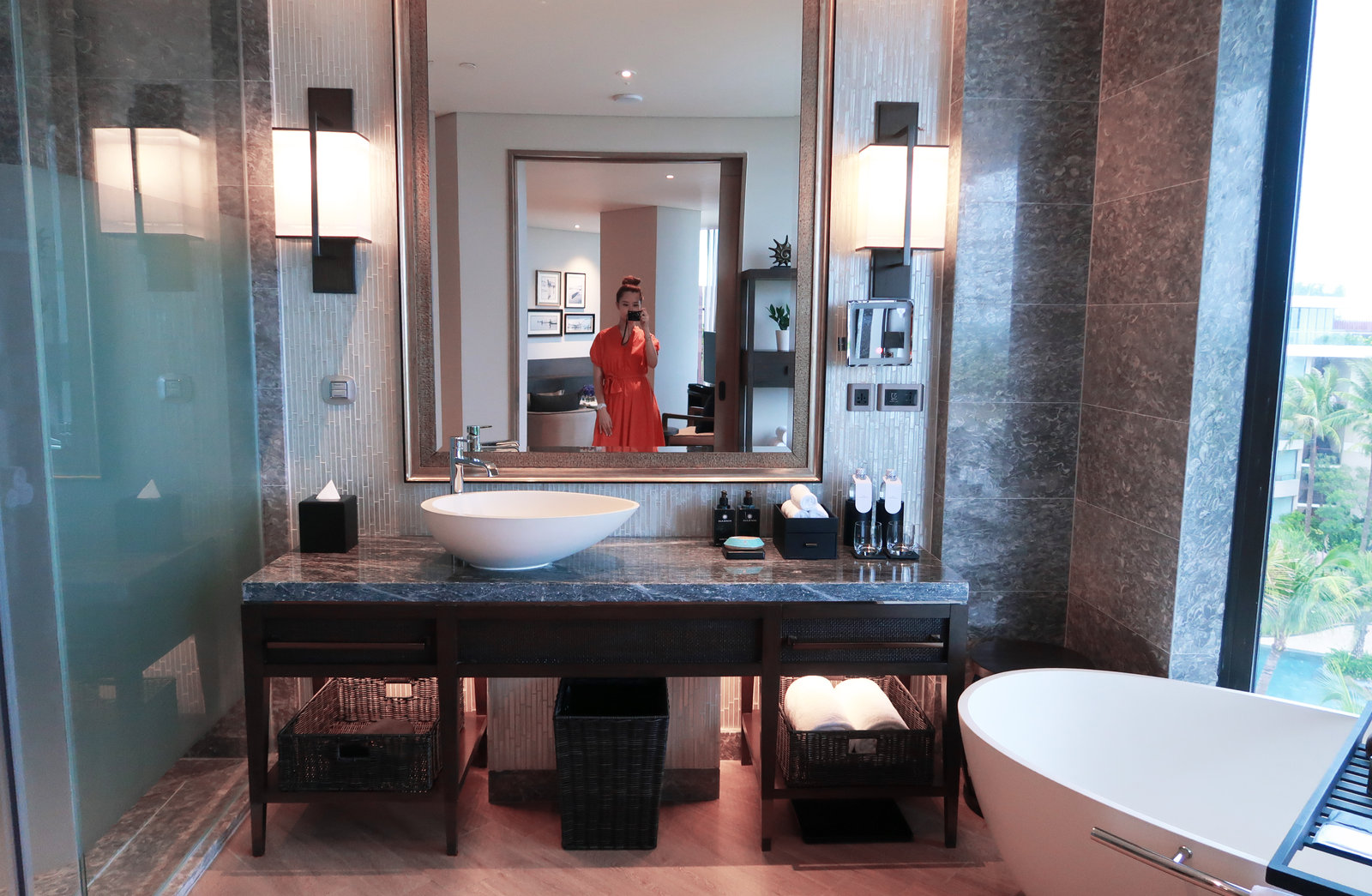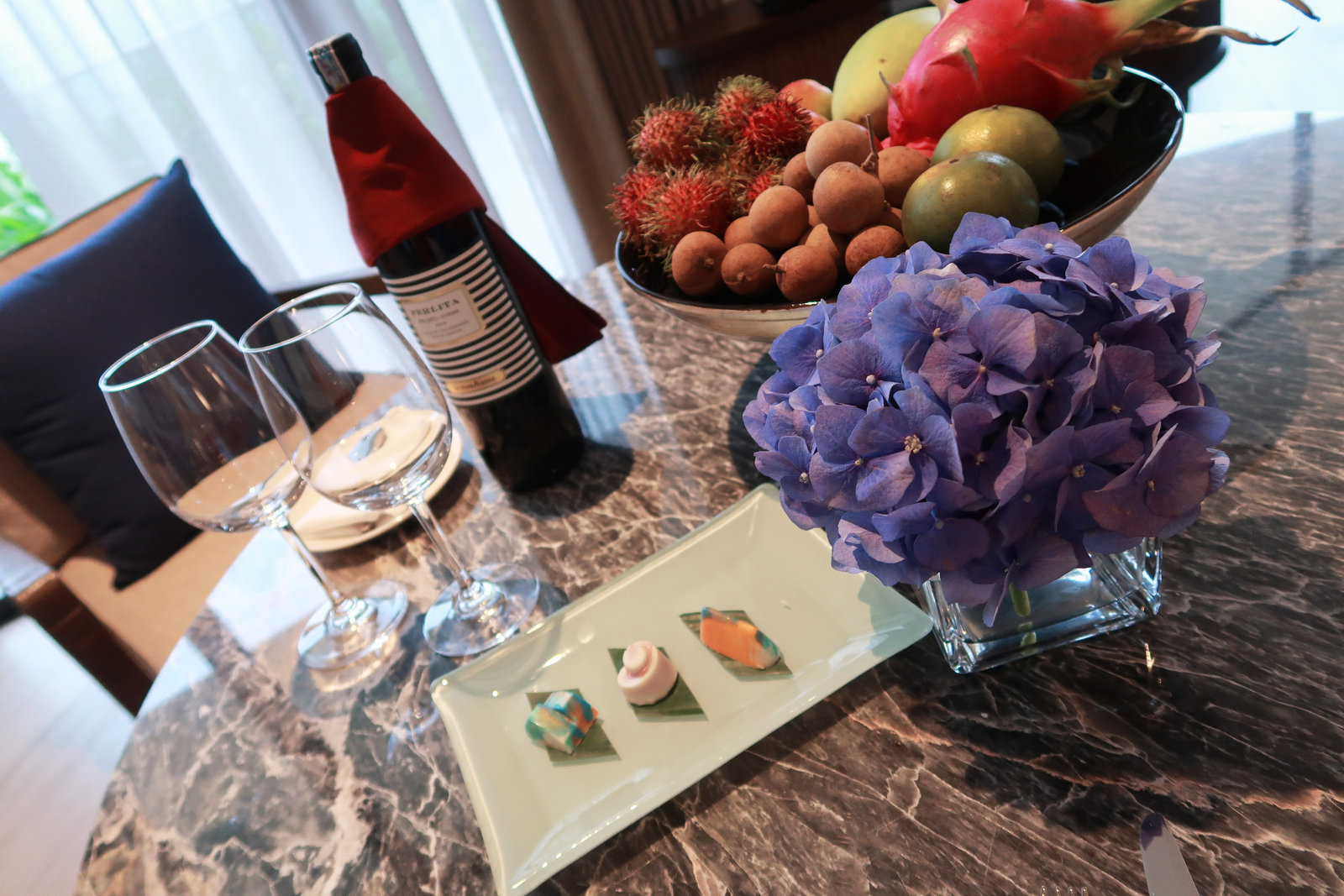 The cutest welcoming sweet treats.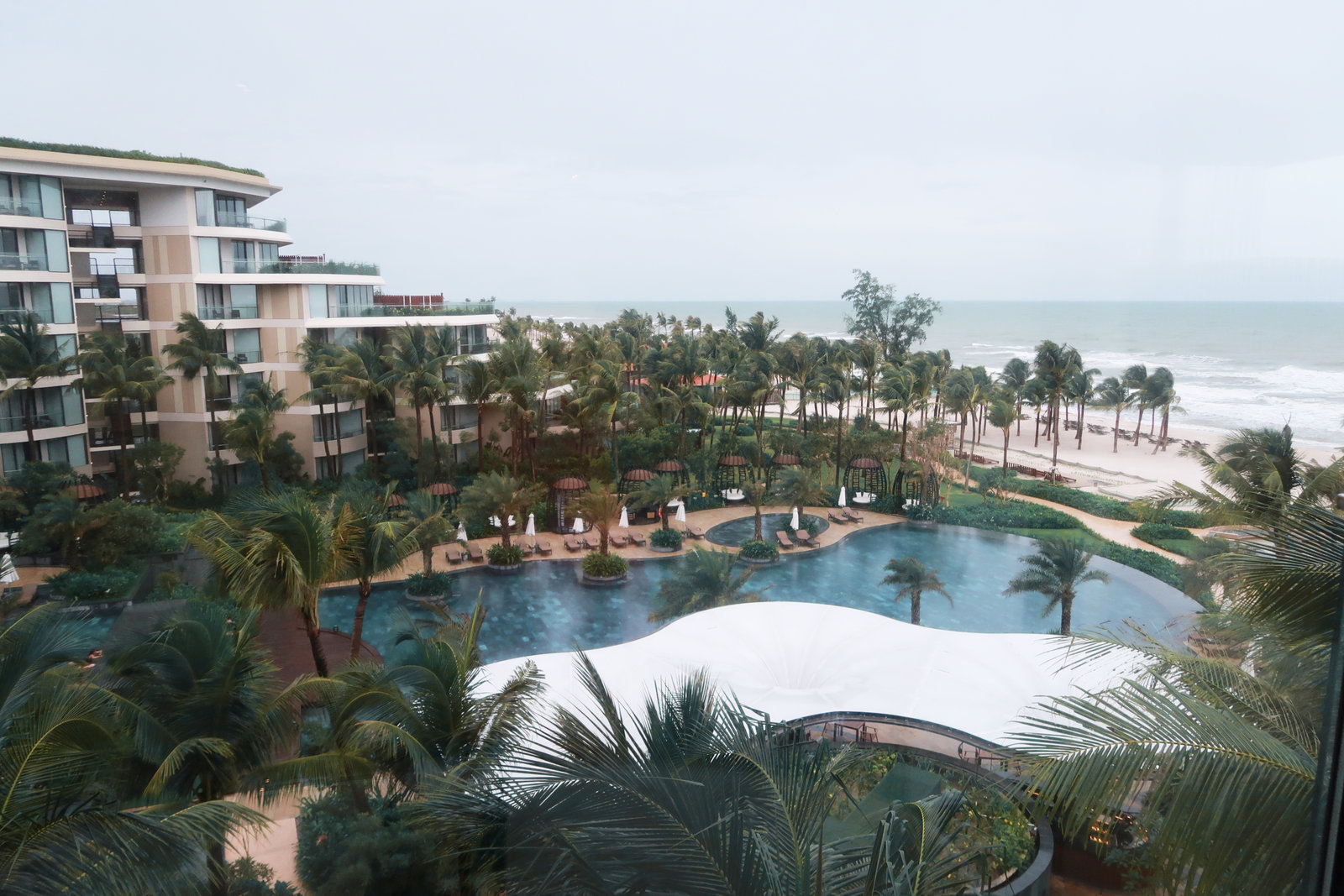 View from our suite, overseeing the pool and the private white sand beach.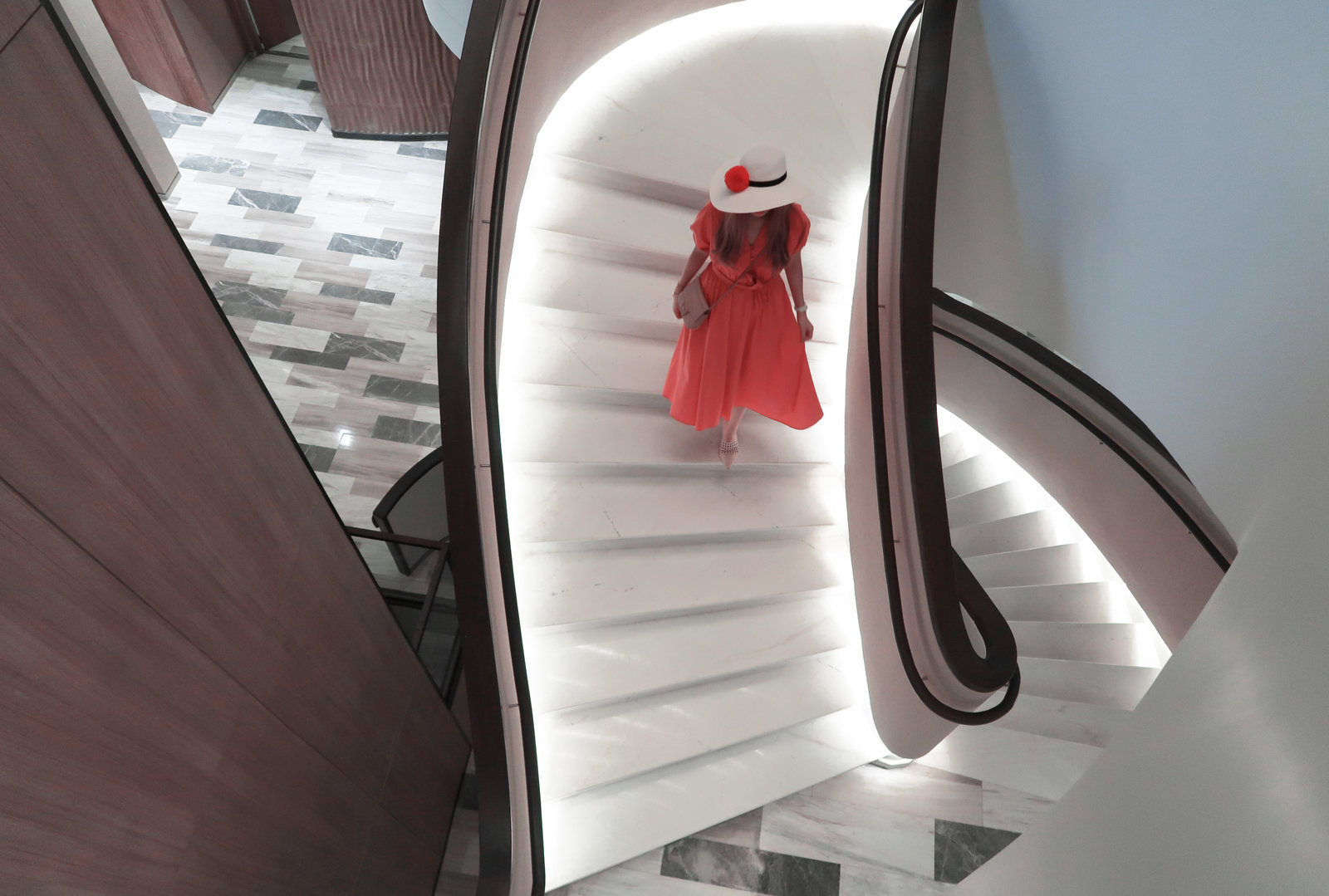 Every corner is photogenic and oozes sophistication.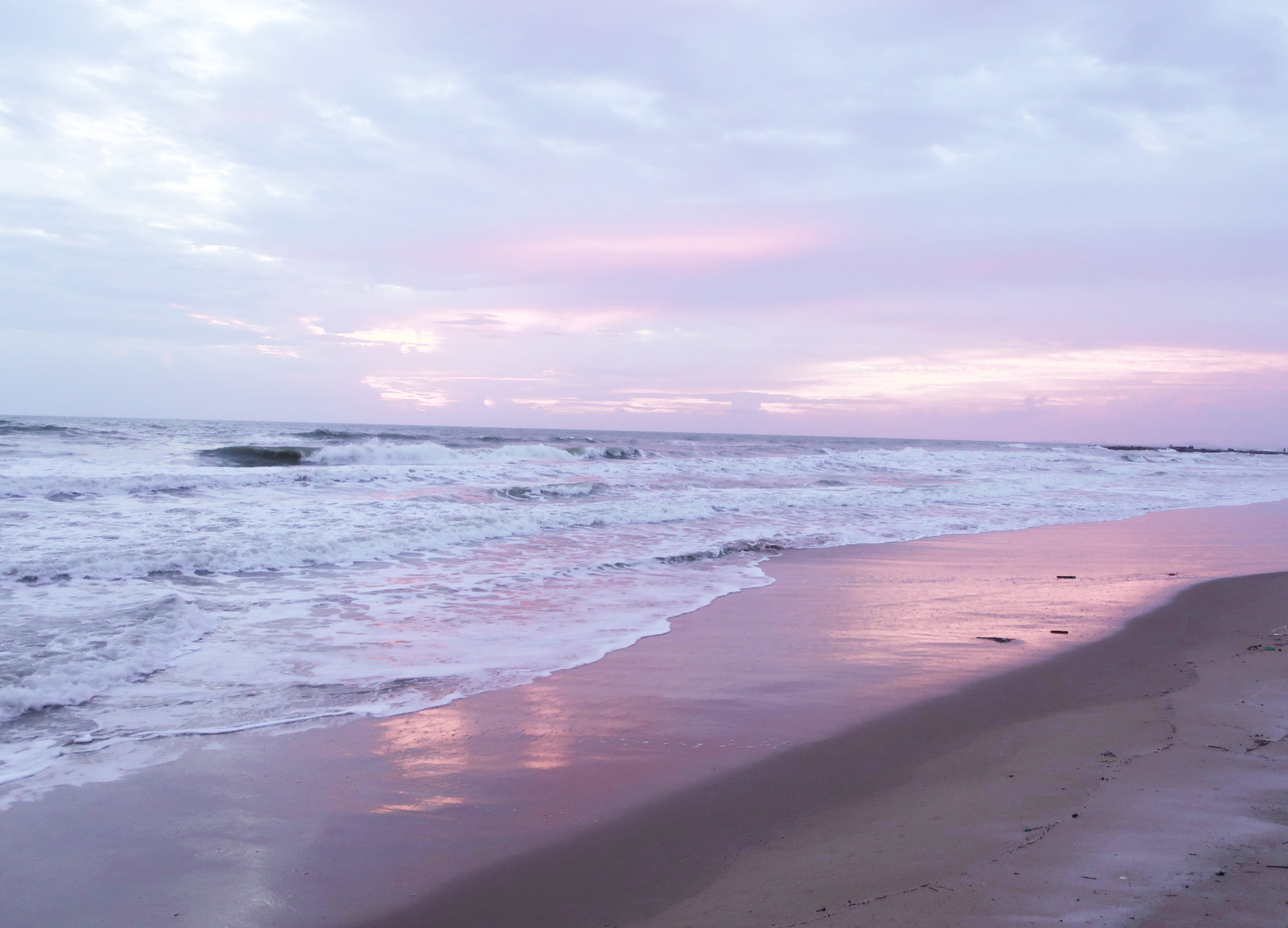 It was raining a bit on our first day of arrival, felt lucky that we could still see the magical sunset in unicorn hues despite the rain.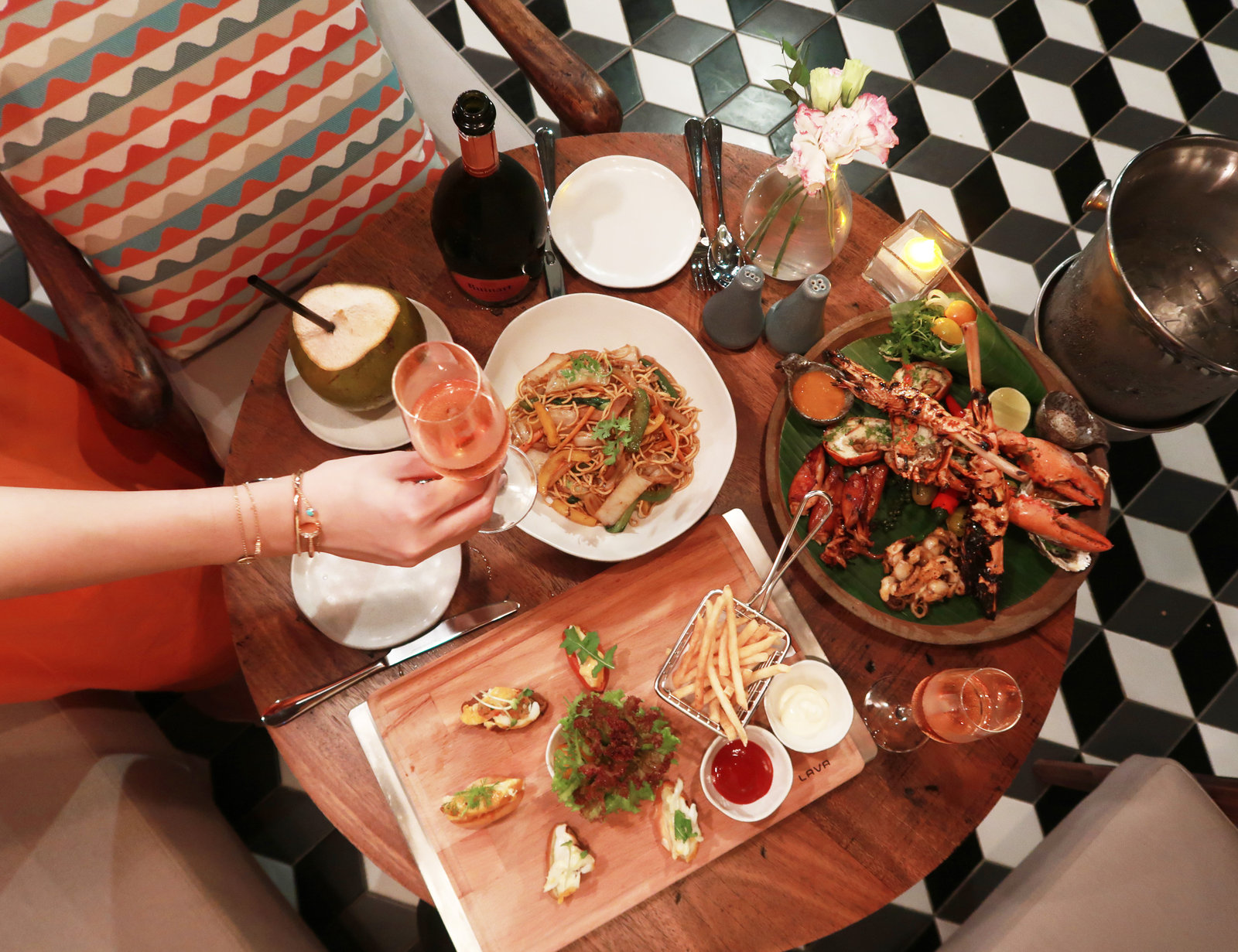 Seafood dinner in the resort's beachside restaurant – Sea Shack.  We had a nice chat with the internationally-renowned sommelier Eduardo Contreras Pérez that night.  He has curated a magnificent wine cellar for the resort and recommended Ruinart Brut Rosé to us for pairing with our dinner.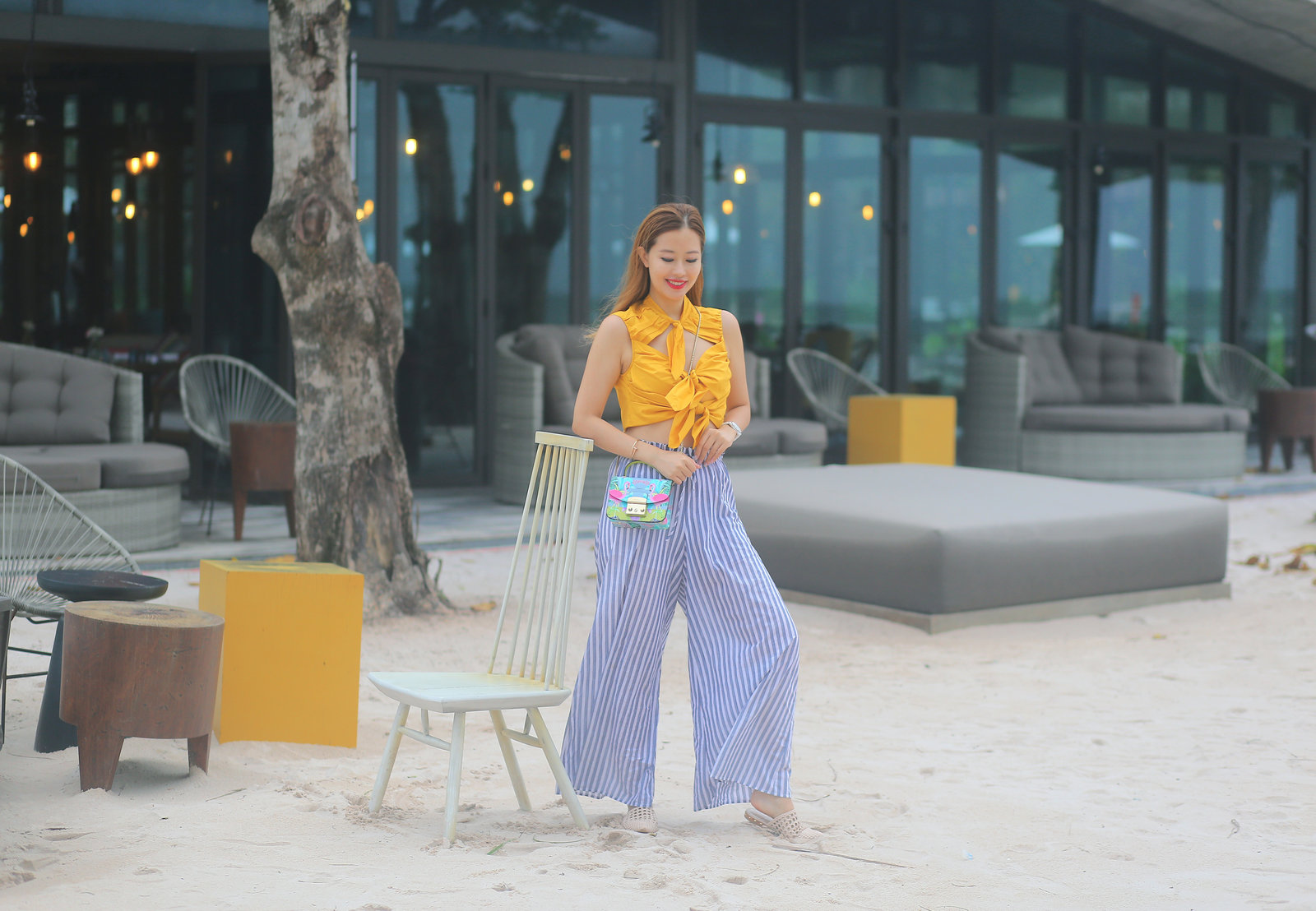 Outside Sea Shack.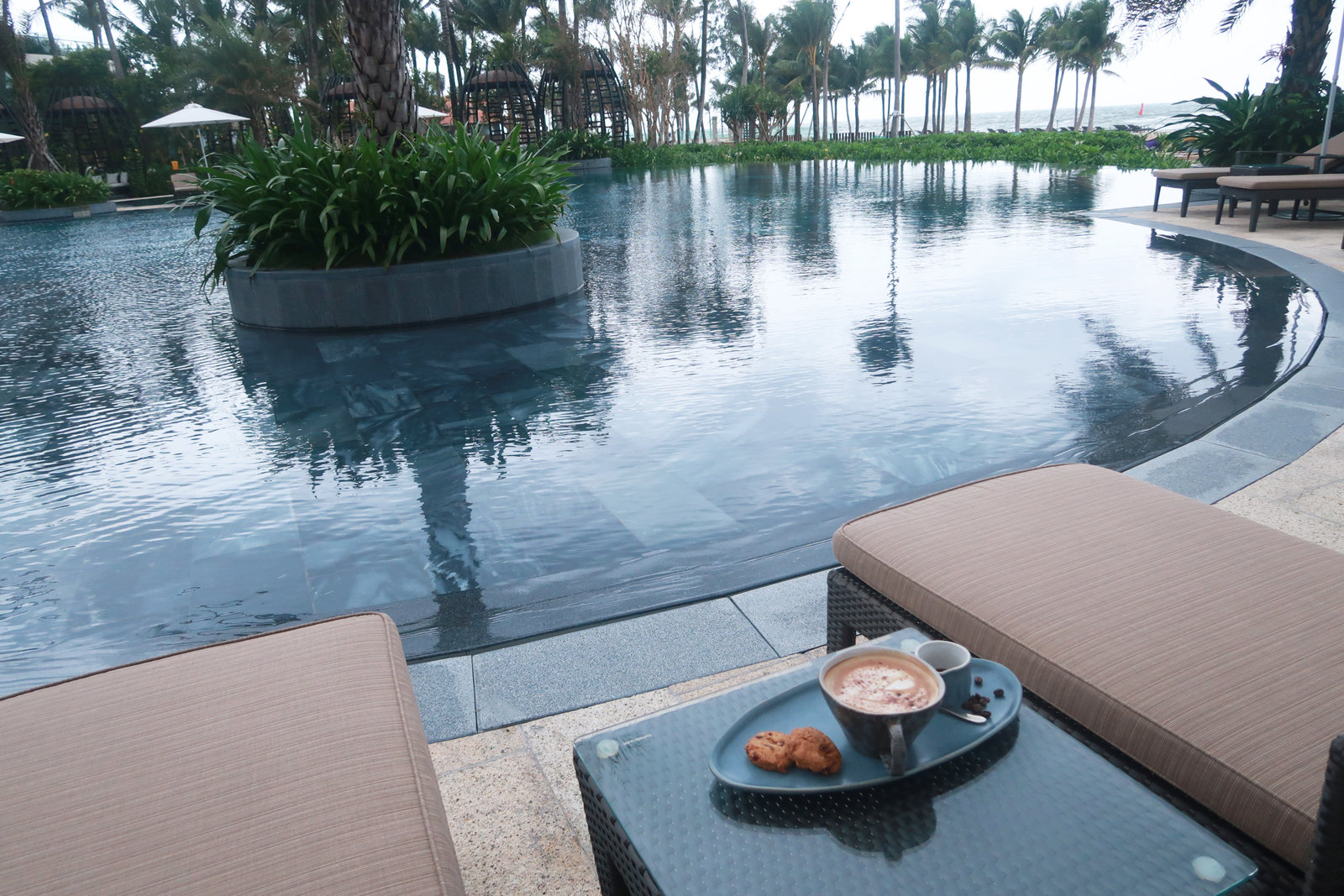 Mocha by the pool. Wish I could start every day like this.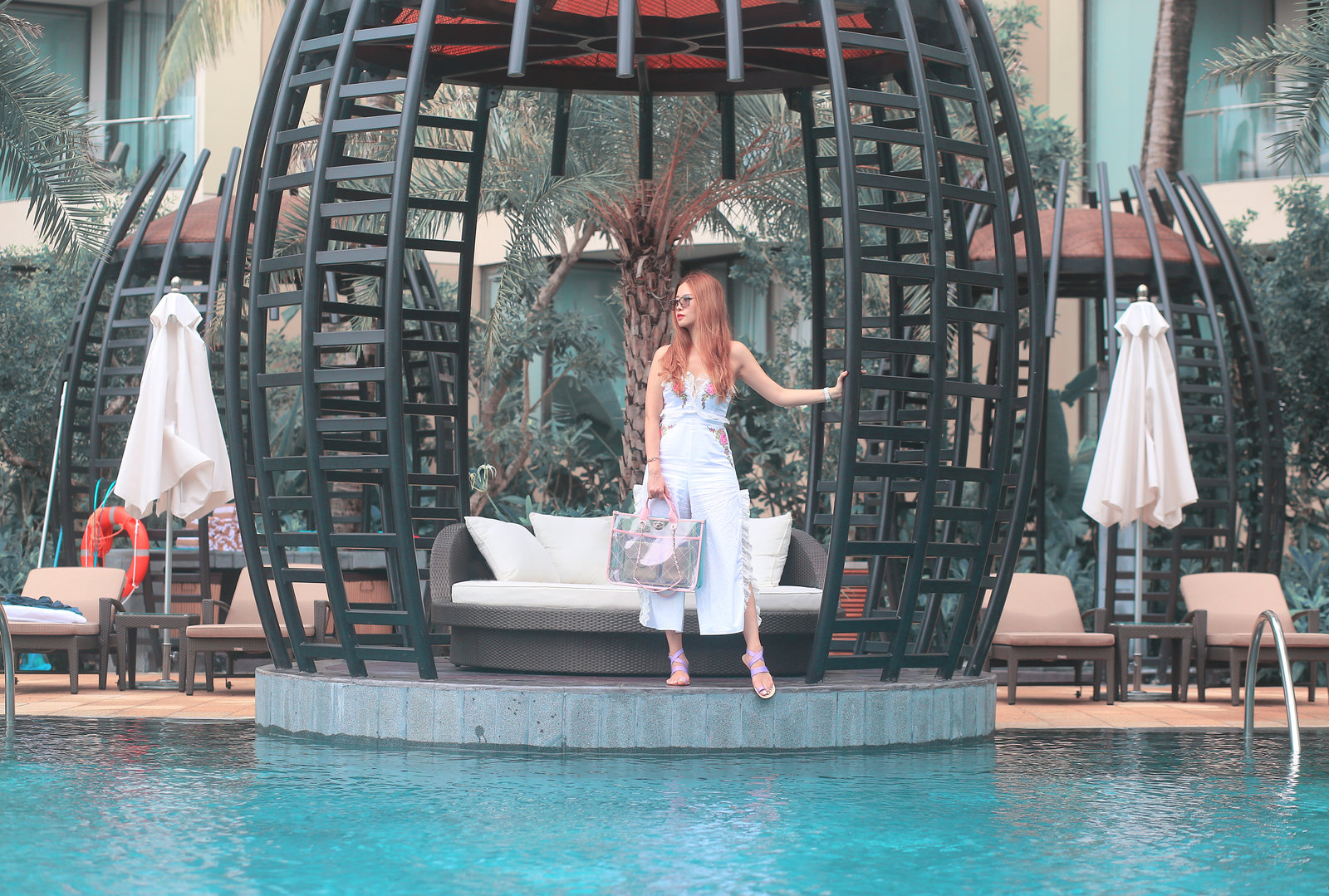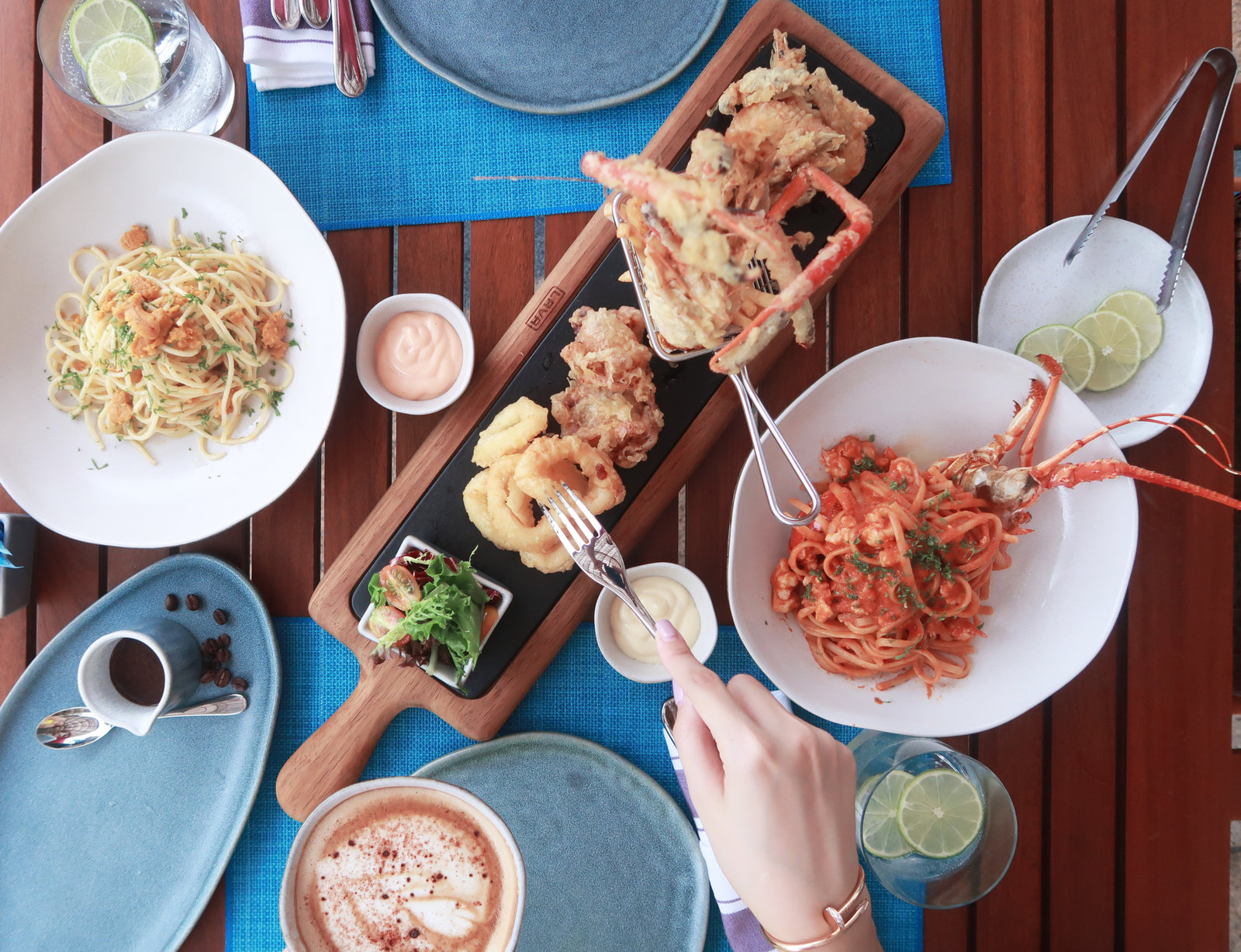 Italian lunch at Ombra by the pool.  Still missing the sea urchin pasta!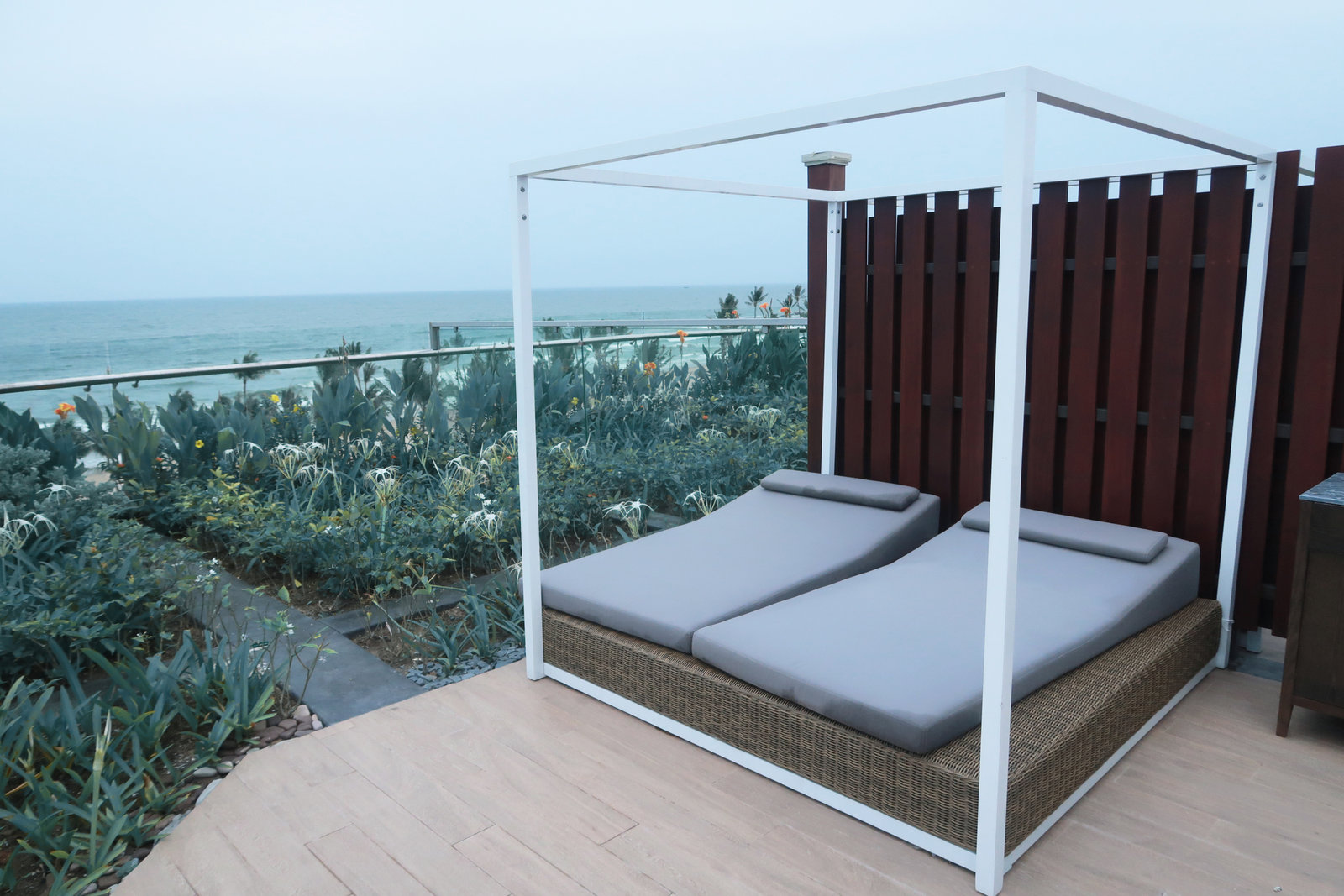 Day bed in our suite's balcony.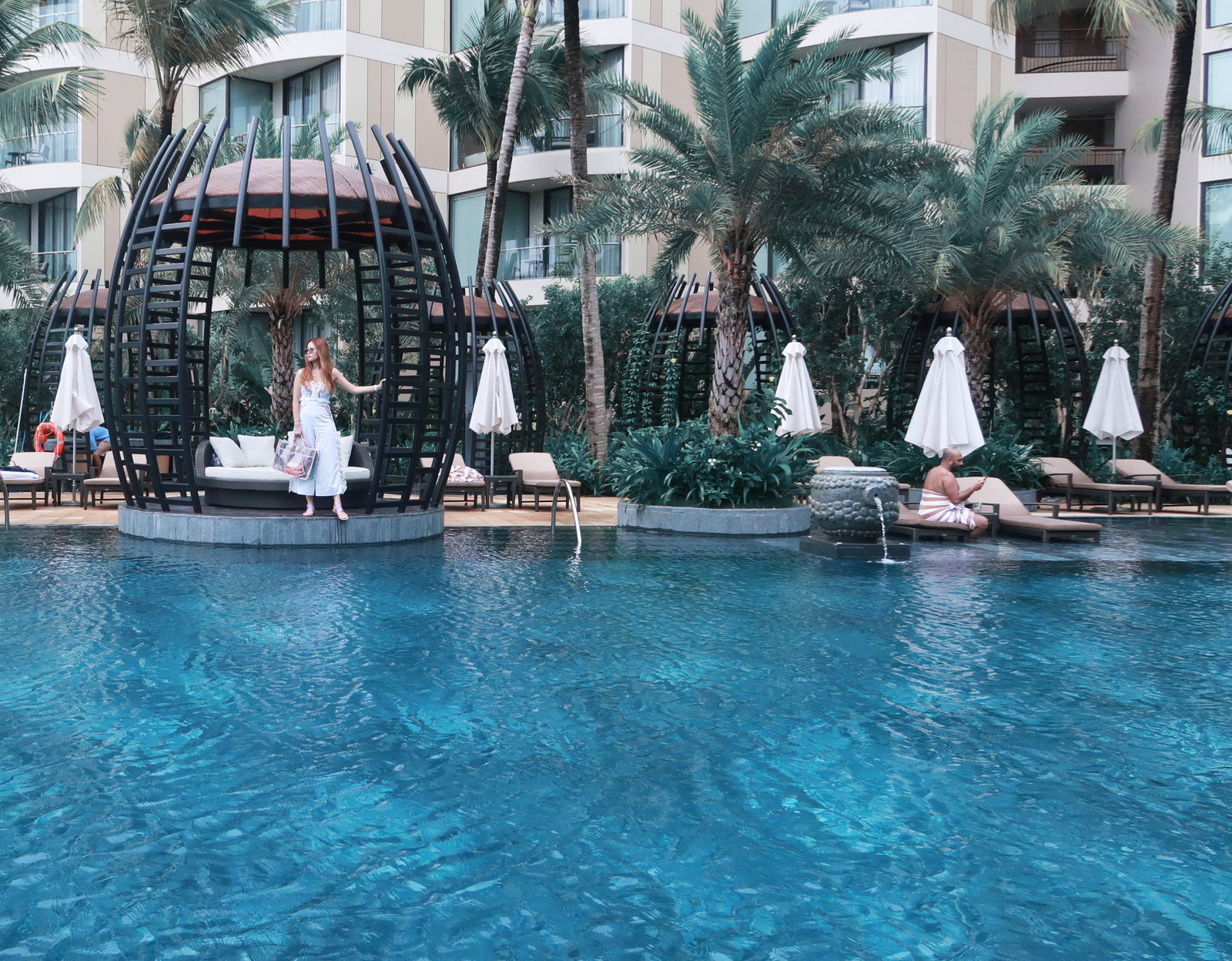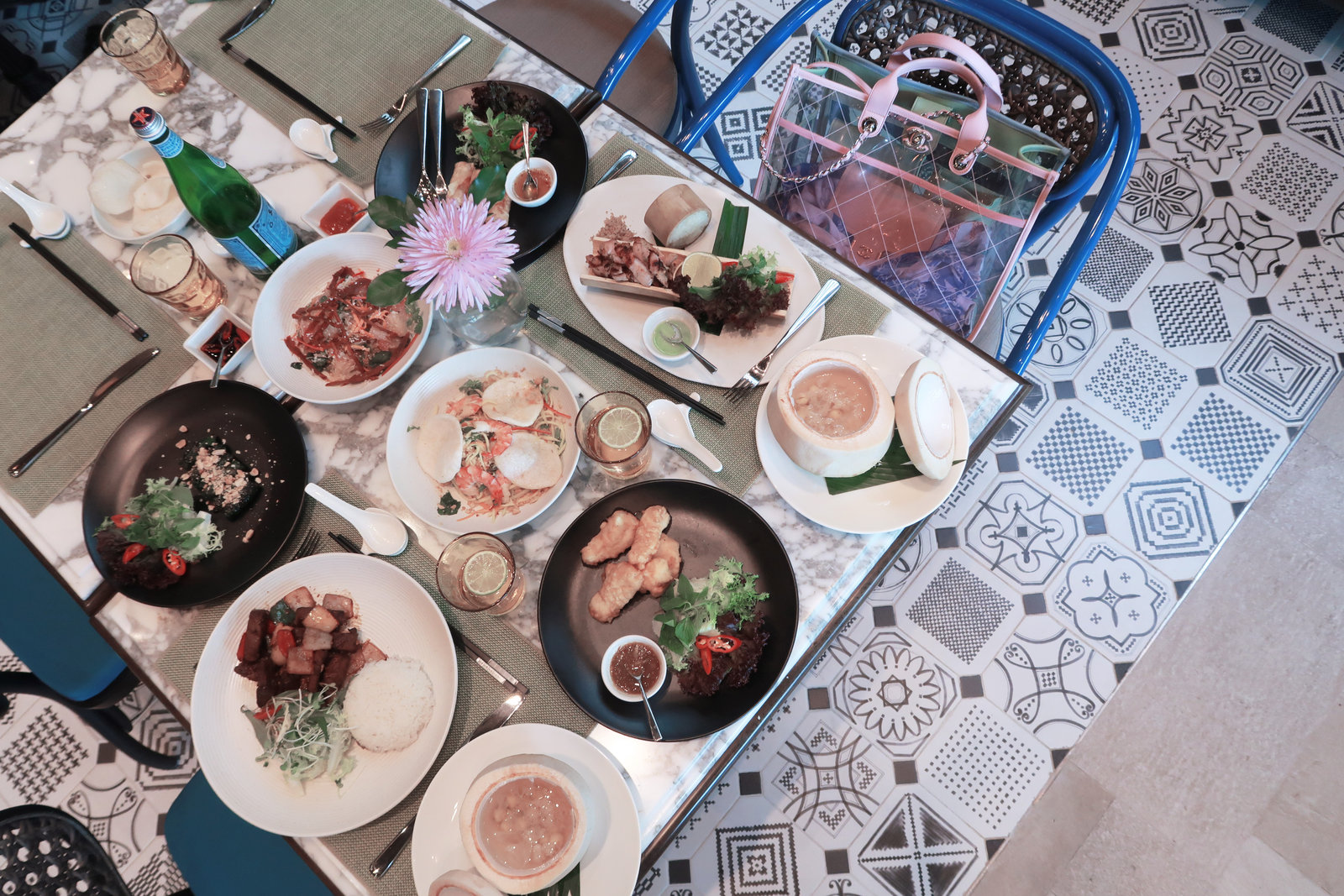 My favorite meal during our whole stay: authentic Vietnamese cuisine in Sora & Umi.  The Phu Quoc chicken bamboo rice is a must try.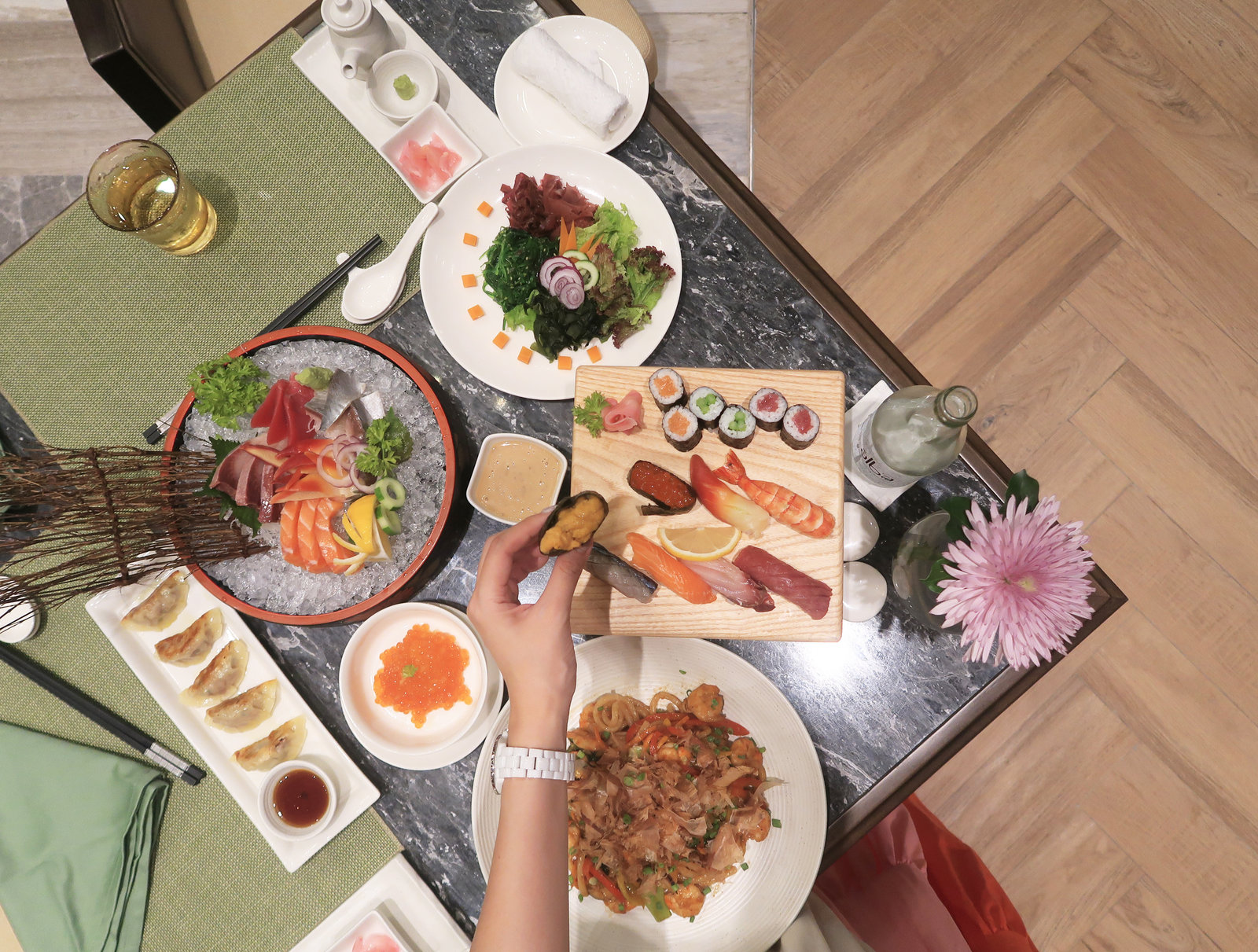 Sora & Umi also serves Japanese food and we had our 3rd night's dinner there.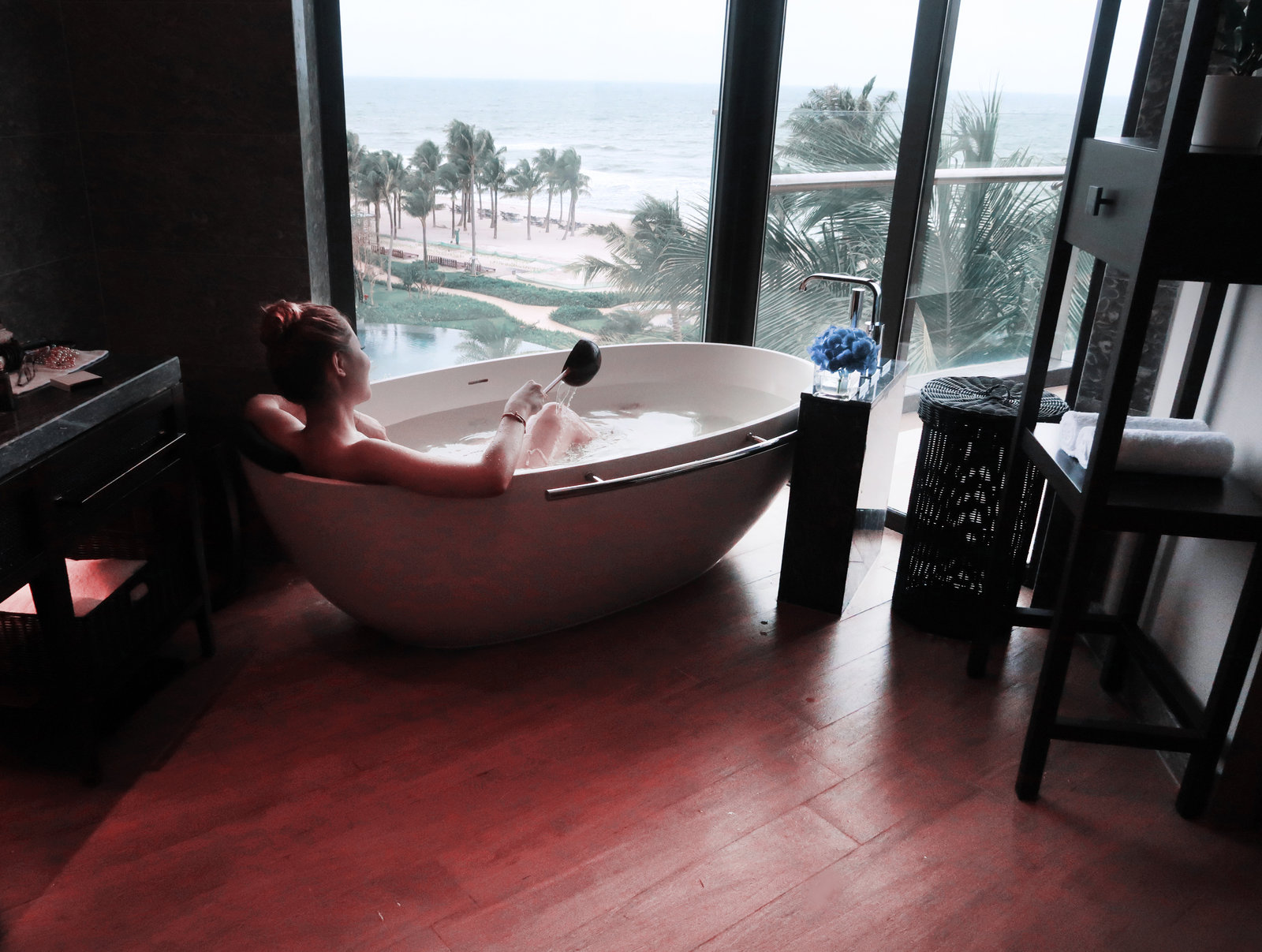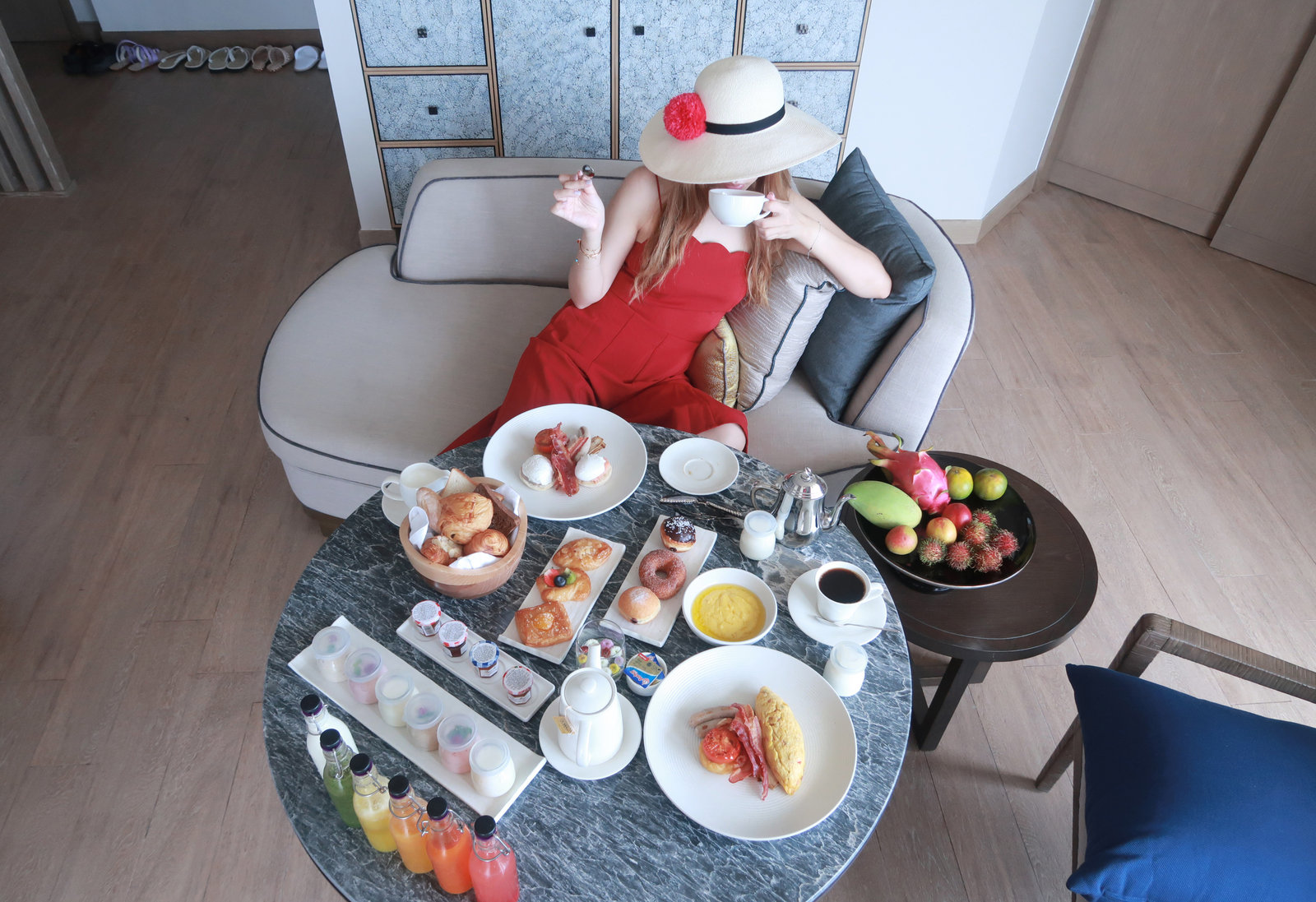 In-room brekkie of rainbow colors.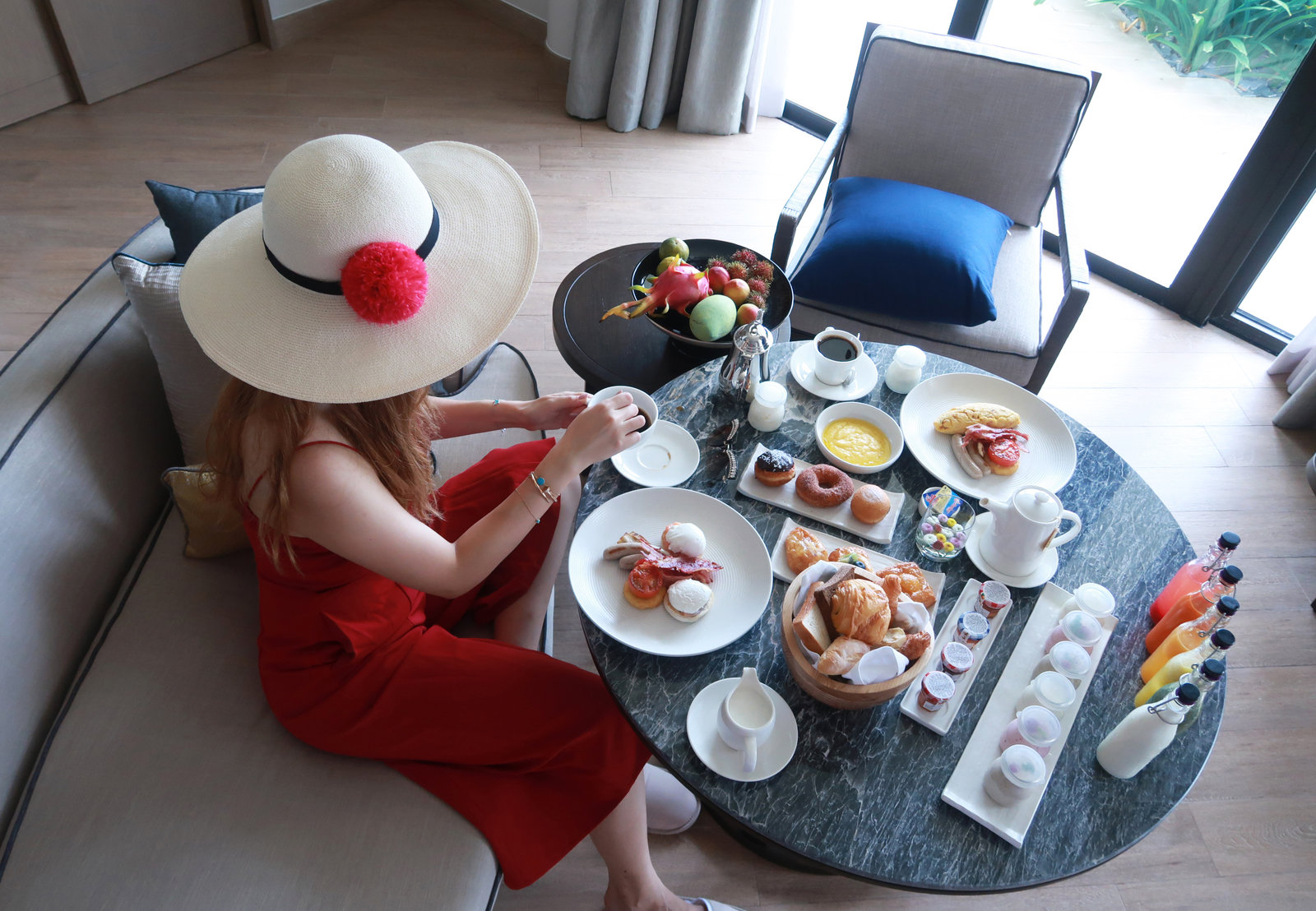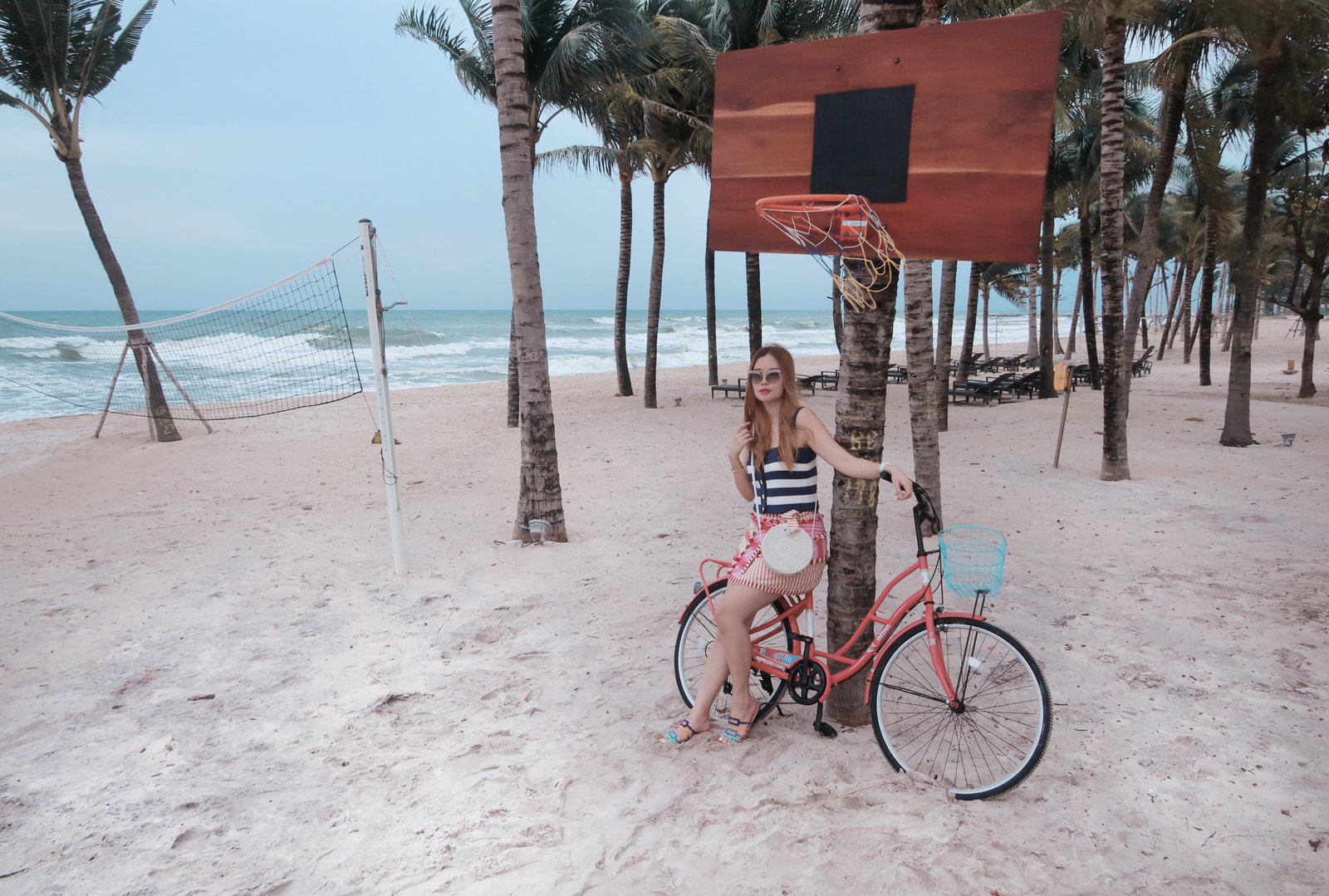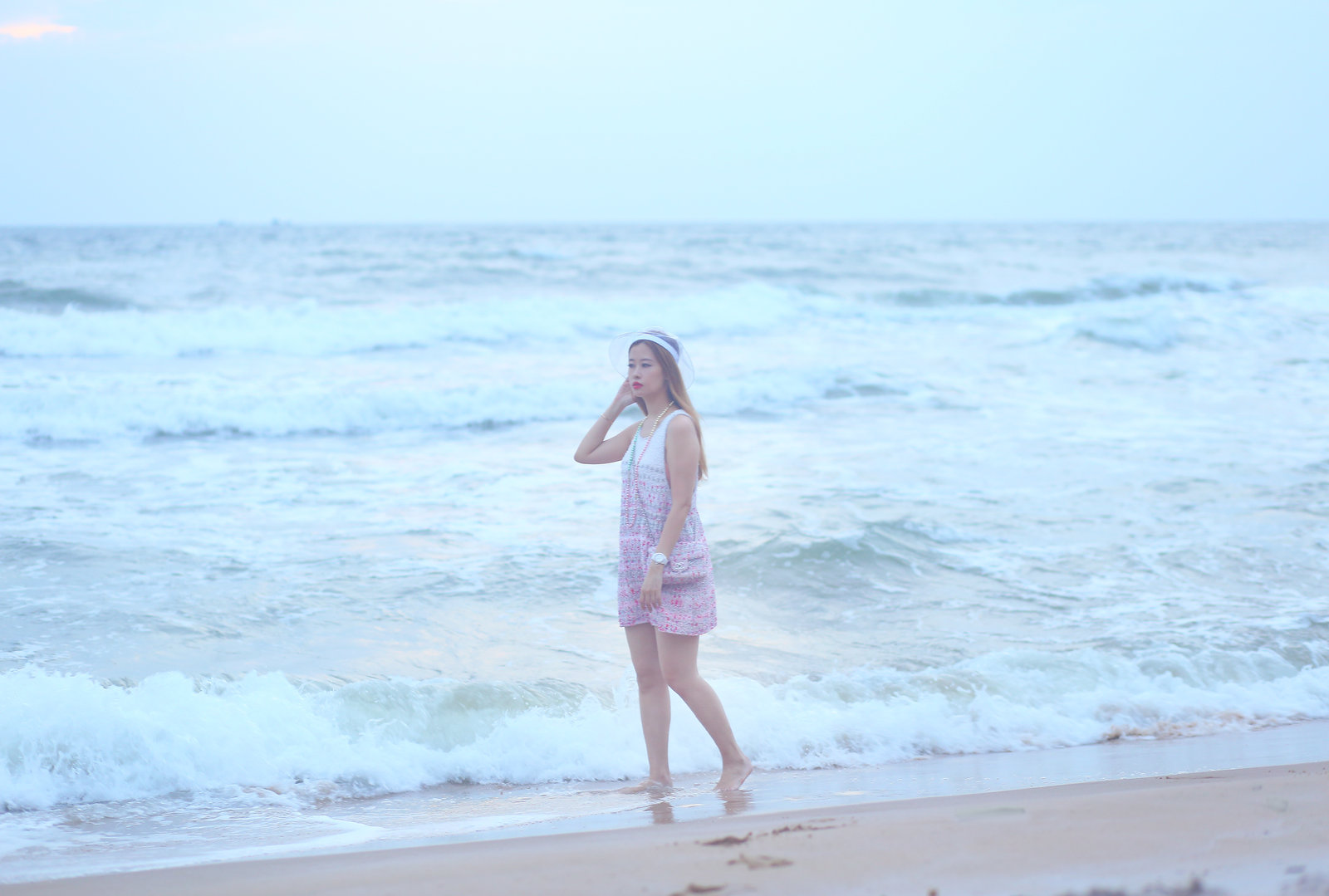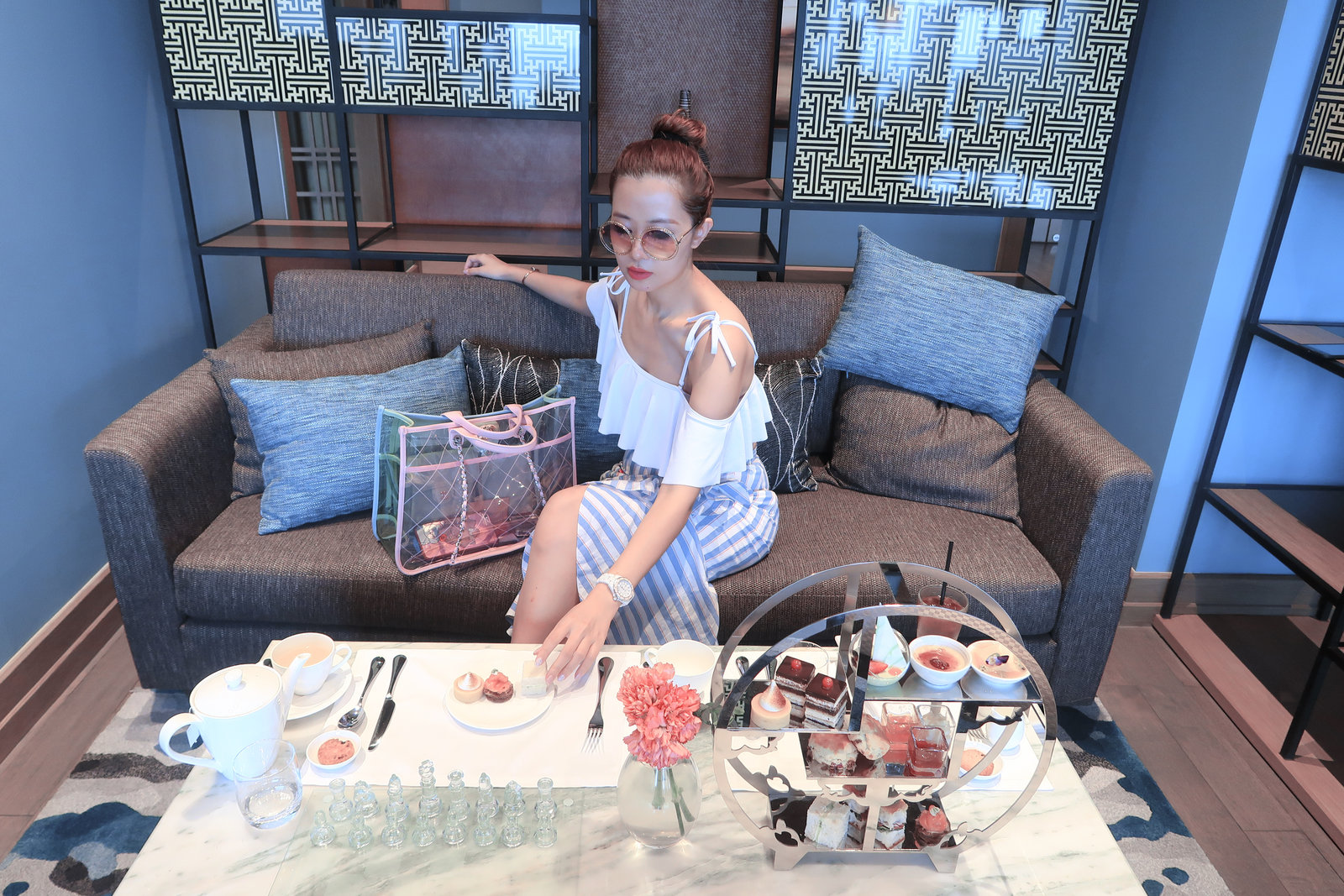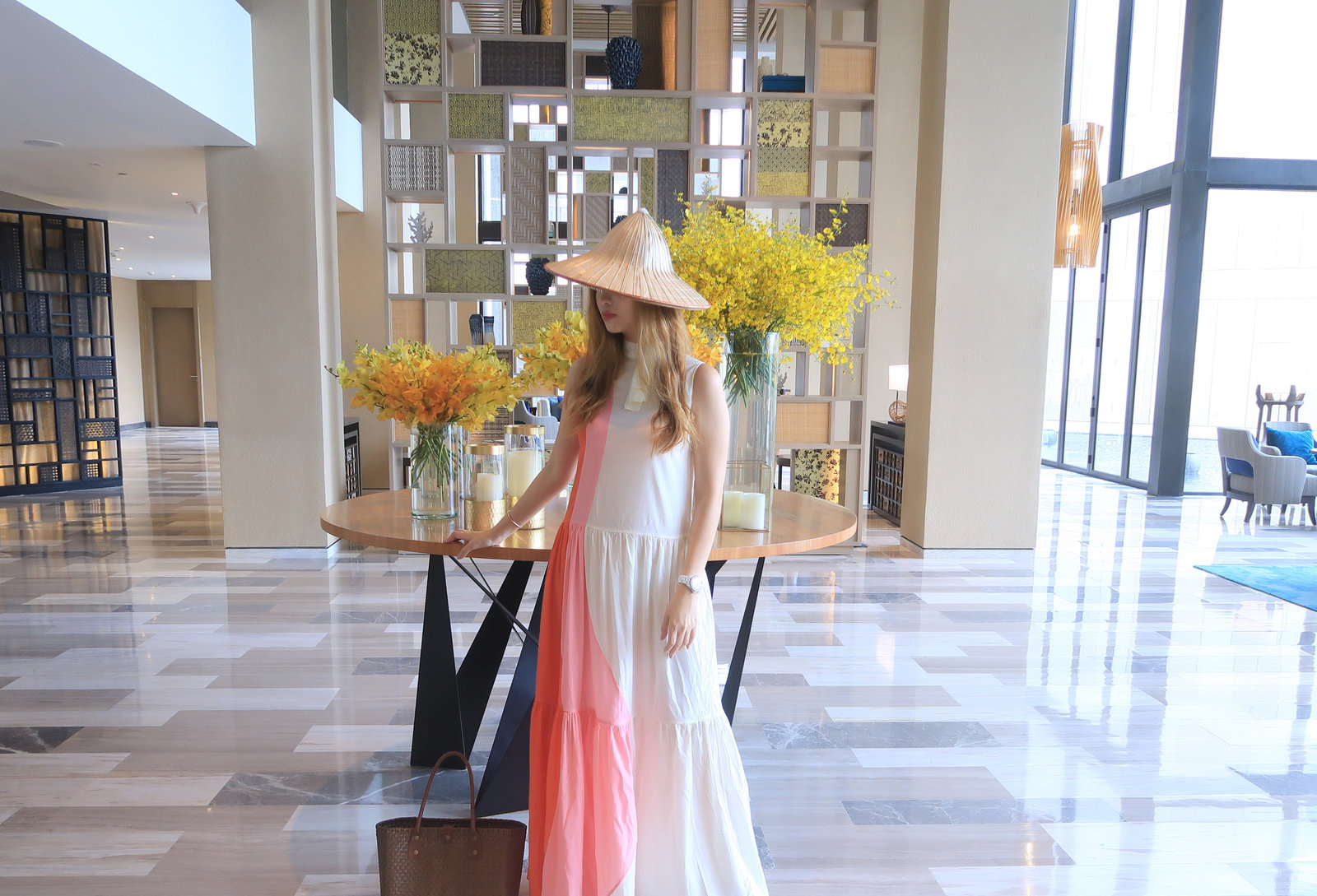 Before leaving the island, we tried the deep tissue massage treatments offered by the HARNN Spa staff who are skillful and caring. We ended our vacation feeling more refreshed than ever.
Check out the special opening offer by InterContinental Phu Quoc Long Beach Resort HERE.
Love,