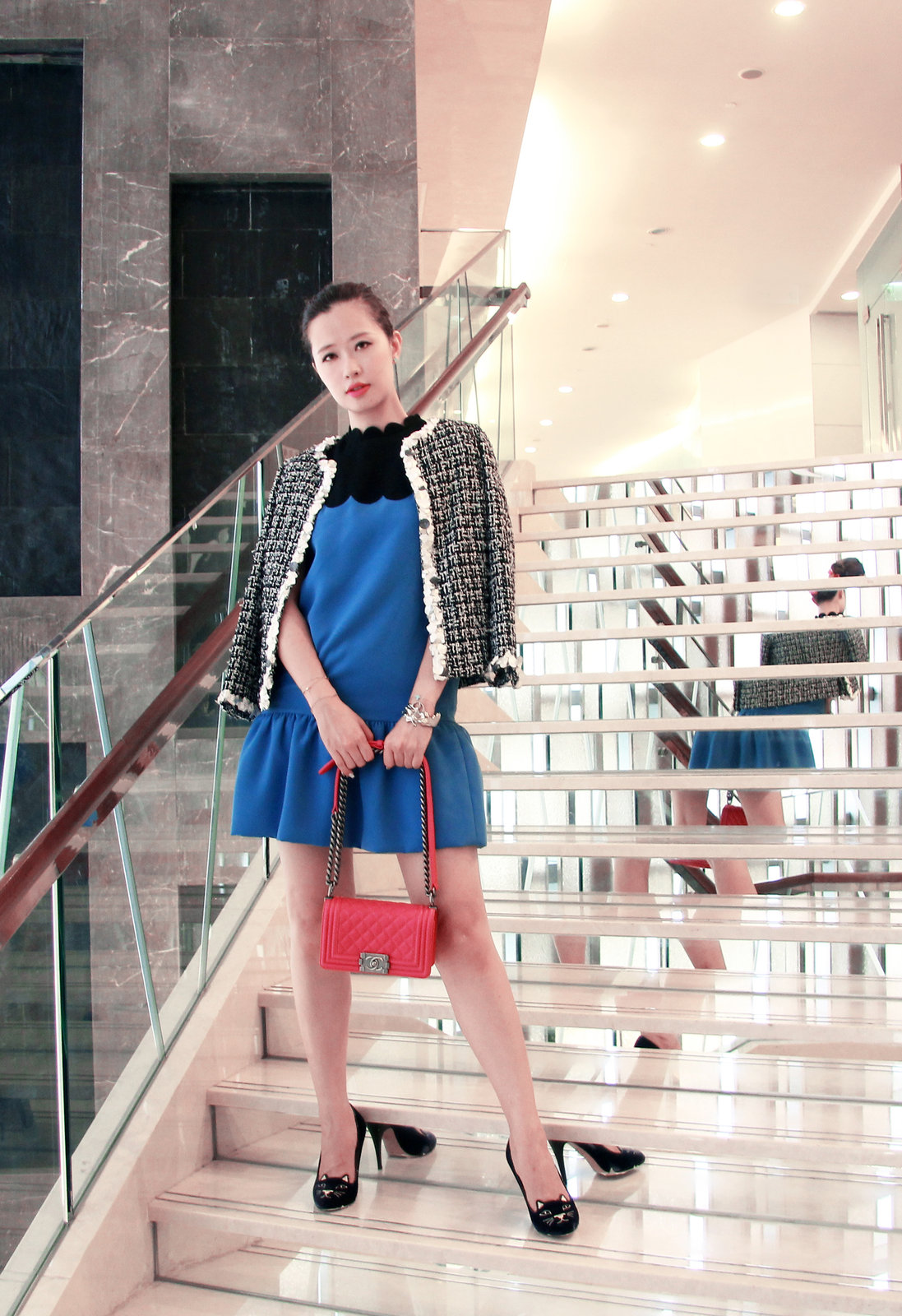 No one can deny the joy that a retail therapy can bring, but let's face it, there are times when the thrill is halved by the guilt that follows: "Do I really need another pair of red Mary Jane?" "Why am I buying a dress that can only be worn once?" "What am I doing to the earth by supporting fast fashion?"
As a hopeless shopaholic, I've been taking baby steps to be a more conscious shopper. Supporting eco-friendly fashion efforts such as items made of recycled material and upcycling is one way.  What's more important though is to have a whole new shopping mindset.
With the goal of promoting fashion sustainability, Guiltless was founded to encourage us to invest in quality purchases that can stand the test of time and make us see the value of pre-loved luxury items.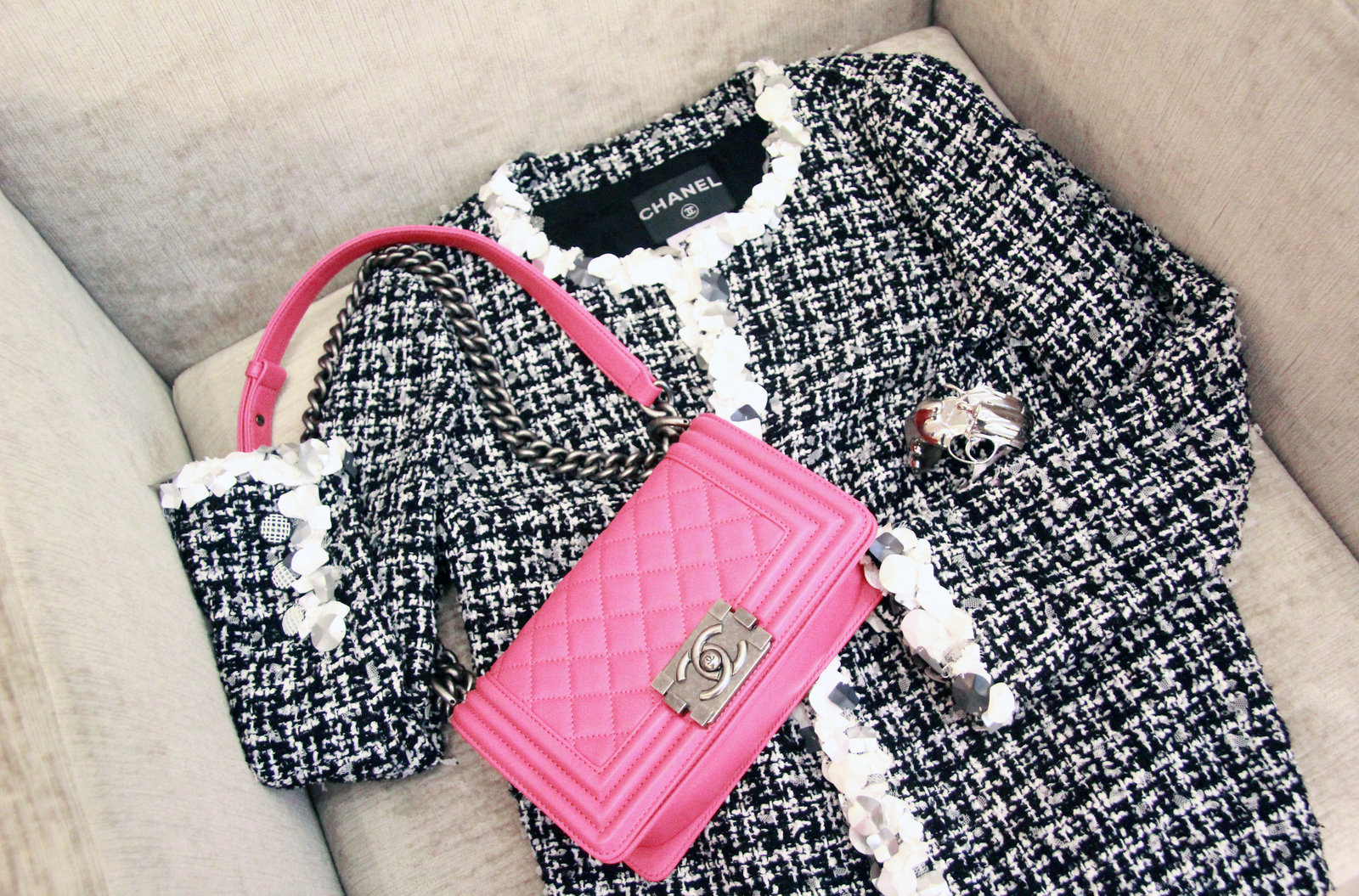 The Chanel tweed jacket and bubblegum pink boy bag are of such impeccable condition that there's no way you can tell they are pre-owned.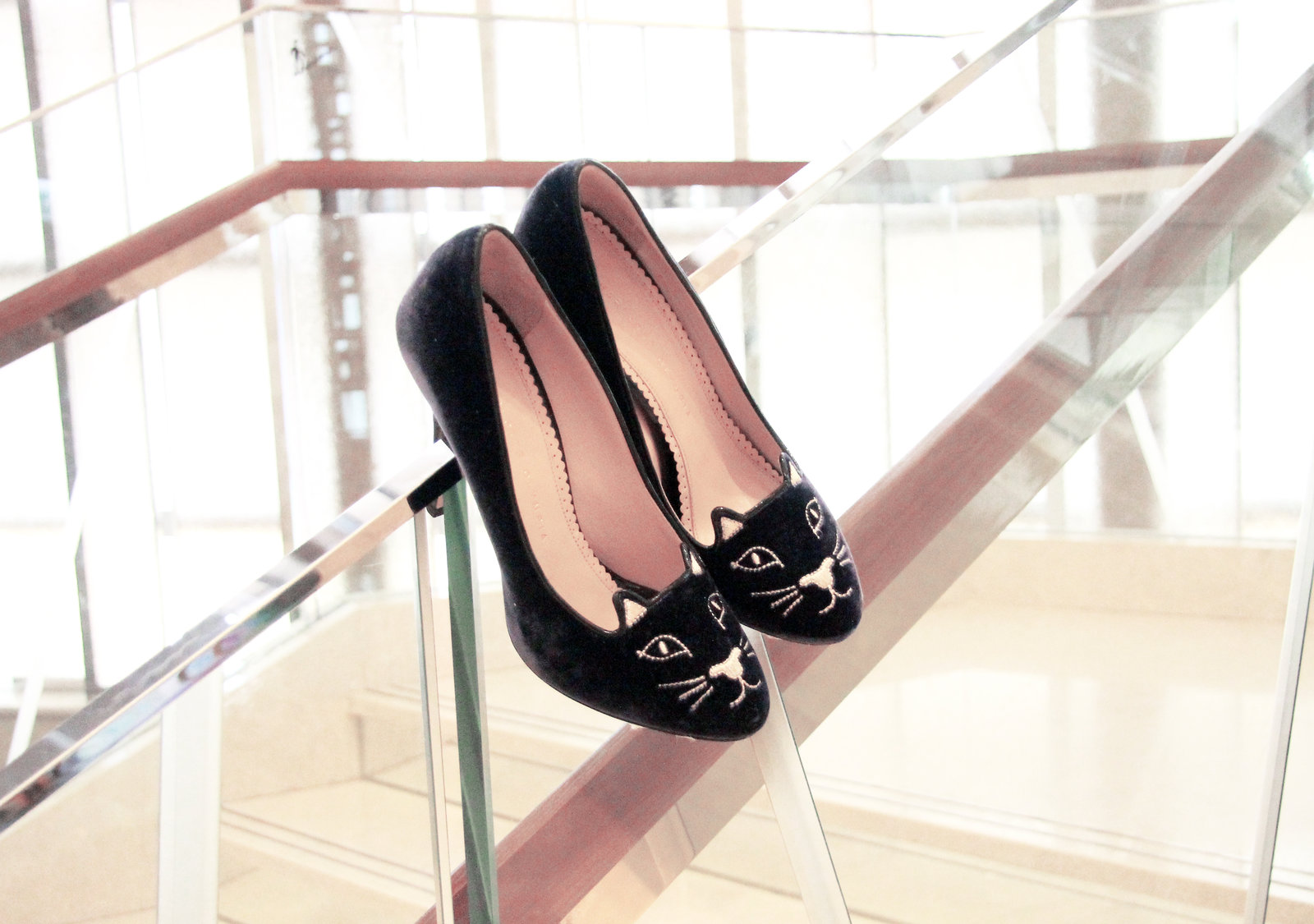 This pair of signature velvet kitty pumps by Charlotte Olympia is even never worn before.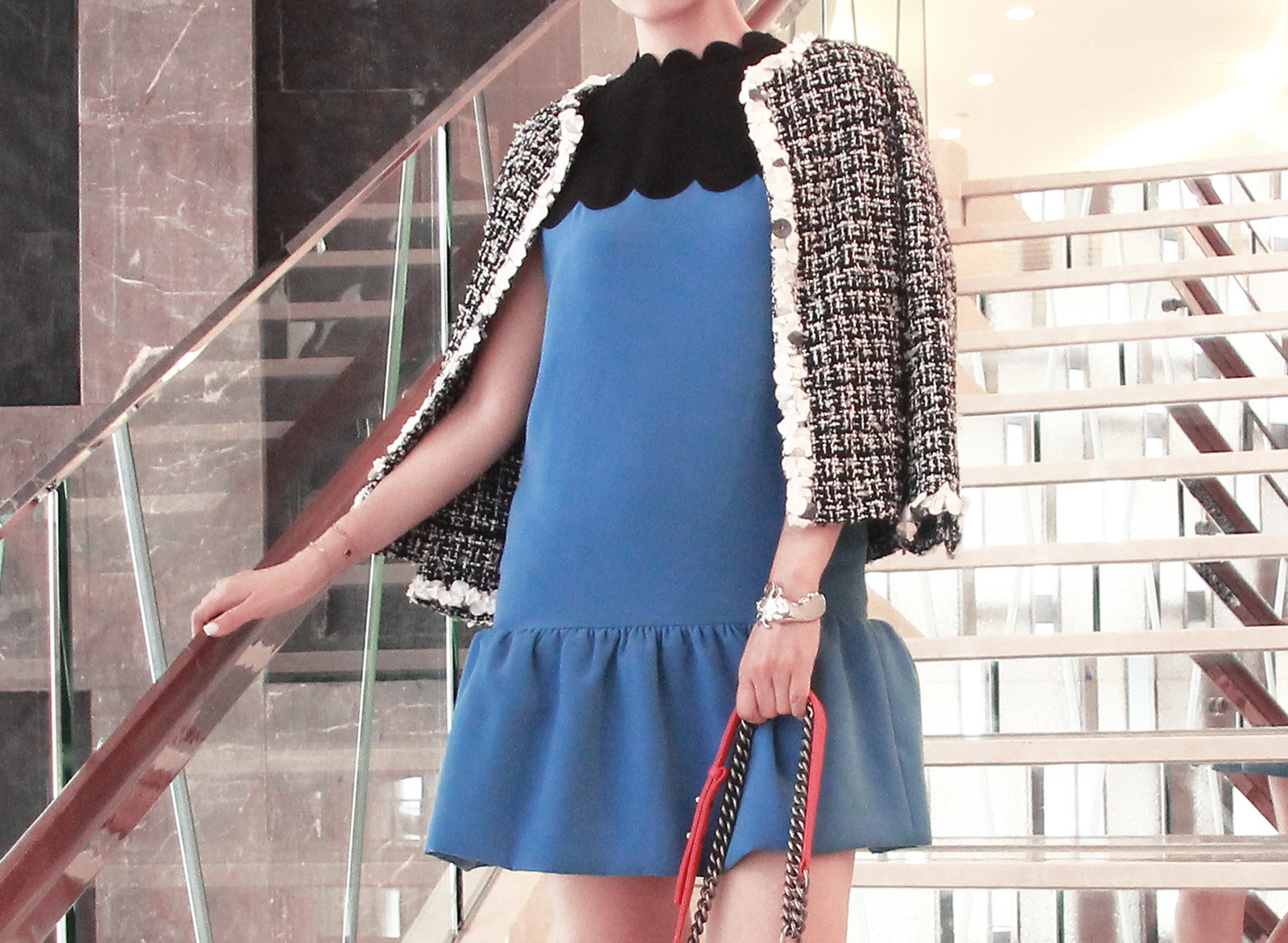 I had been thinking to get this Victoria Beckham scalloped dress but it's sold out so soon. What a nice surprise to find that Guiltless has it in my size! Revolver bangle by Yves Saint Laurent.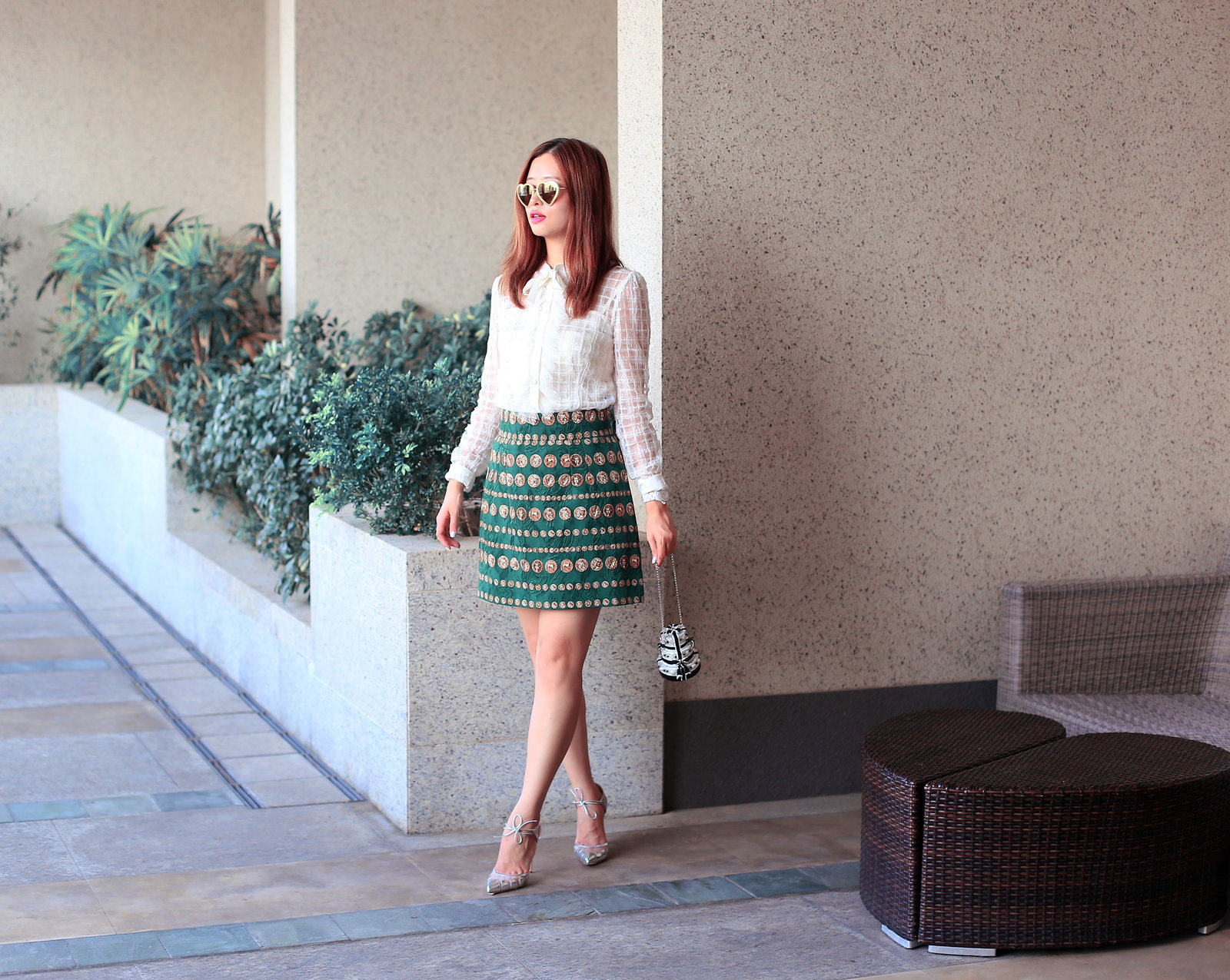 Sunnies: Linda Farrow
Top: Red Valentino
Skirt: Dolce & Gabbana
Clutch: Judith Leiber
Heels: Bionda Castana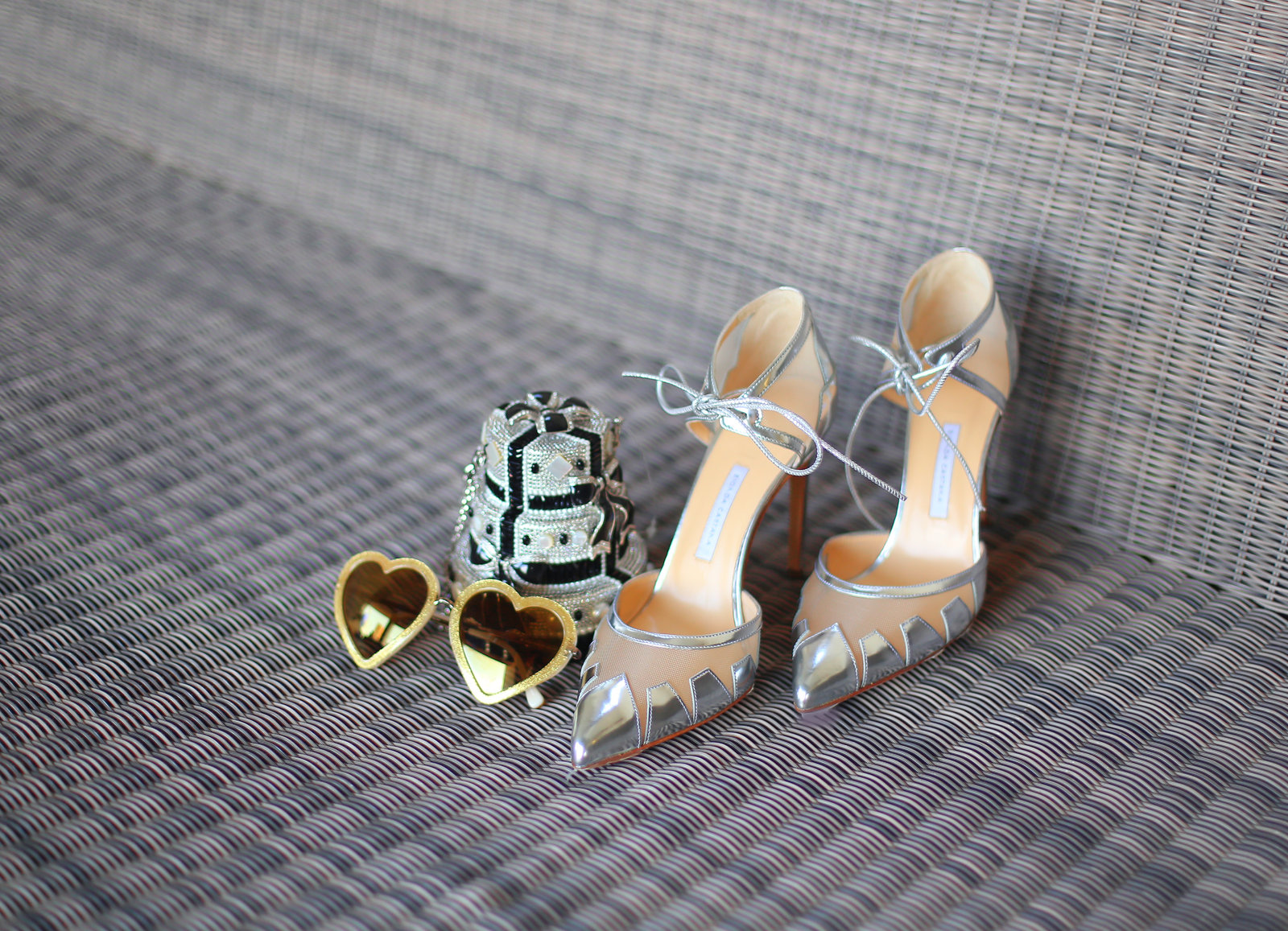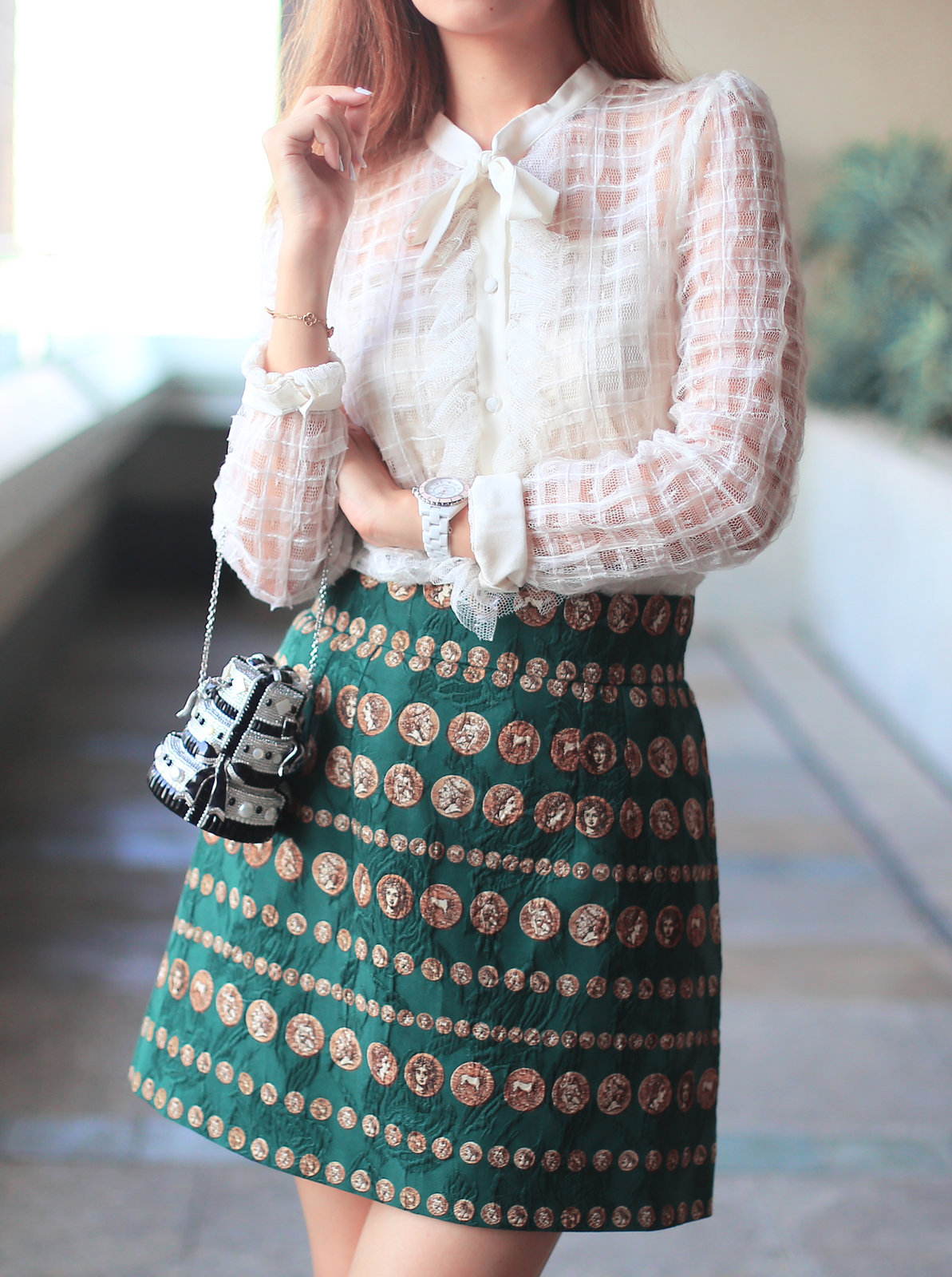 Buy more, sell more, guilt less. You can't have your cake and eat it too? Says who?
Indulge in Guiltless pleasure and enjoy a special 5% discount with the code MELLOWMAYO (applicable on all brands except Hermes)
Love,