FOSSIL'S #CALLINGALLCURIOUS
|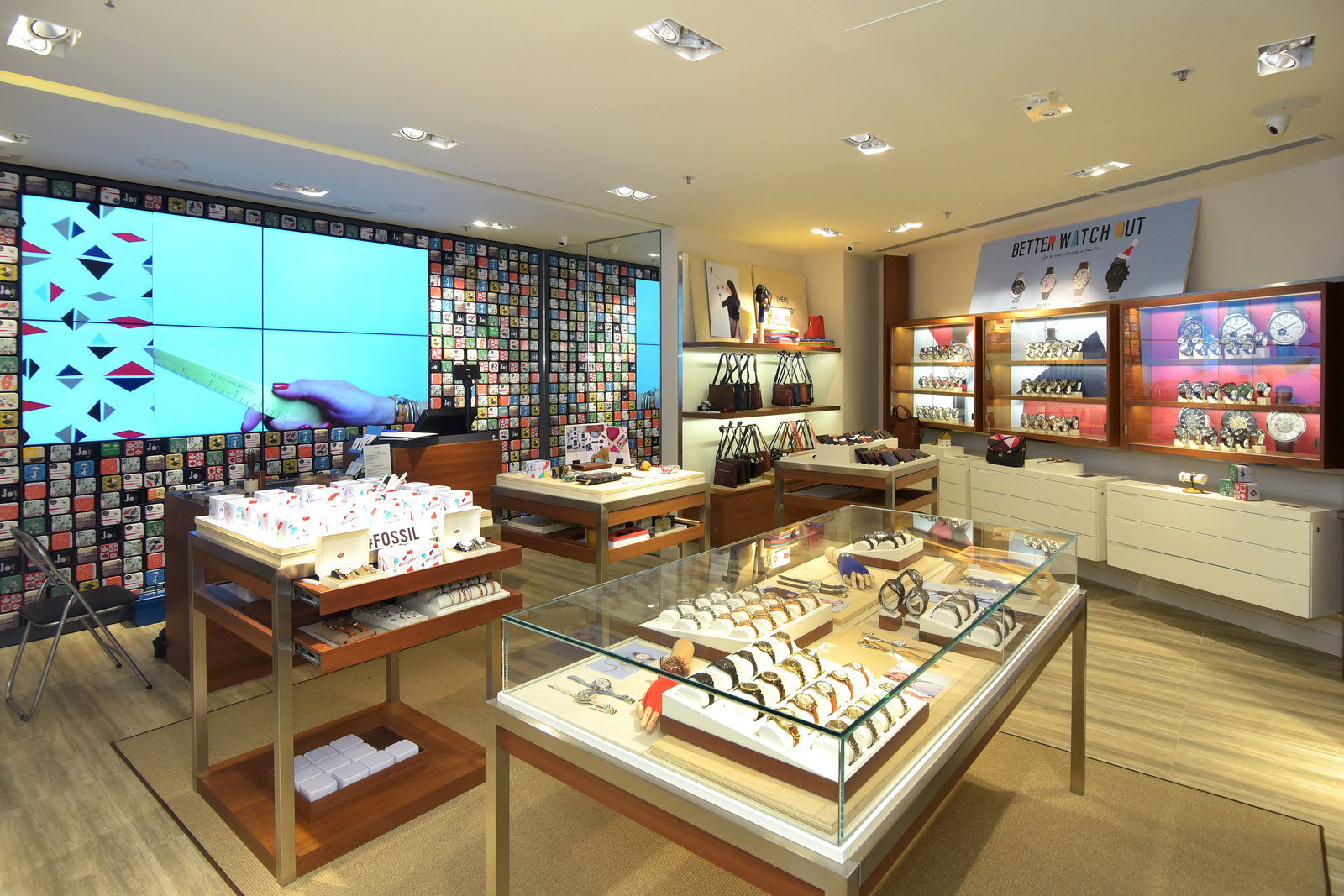 We all know that Fossil is a brand that celebrates American vintage inspirations.  Urban, androgynous, classic…those are the adjectives that you associate with it.
I was therefore very surprised, in a nice way, that the brand has a quirky, curious side.   Indeed, "Calling all Curious" is its latest mission!
In Fossil Holiday Collection Launch event held in its MOKO store last month, I had the pleasure of sharing with the readers of Elle HK how to style 6 looks with 1 dress and different Fossil watches and bags.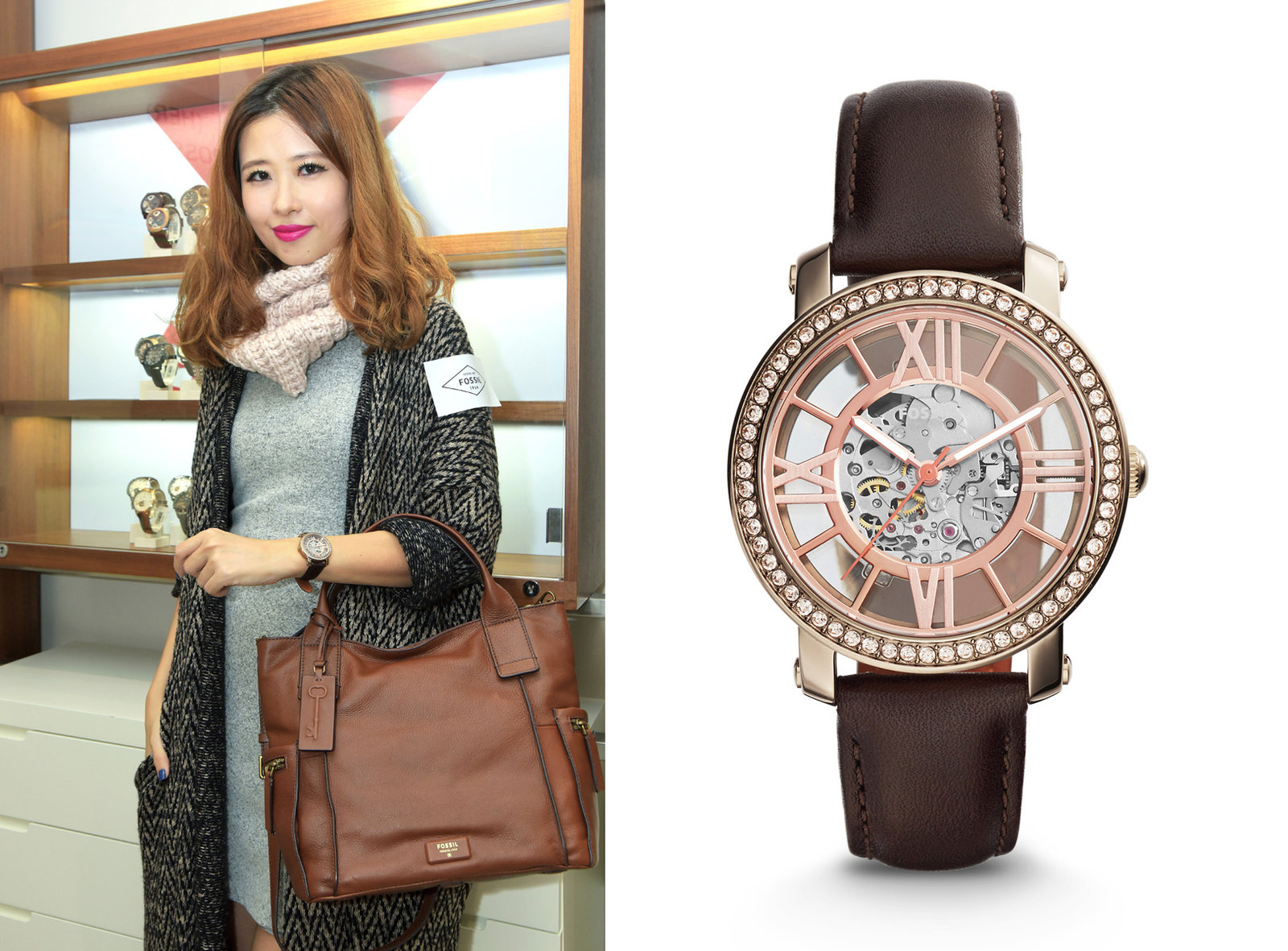 Maxi cardi + snoodie = casual chic.  The Curiosity Hand Wound Watch is a stunner that can glam up the outfit with the Emerson satchel.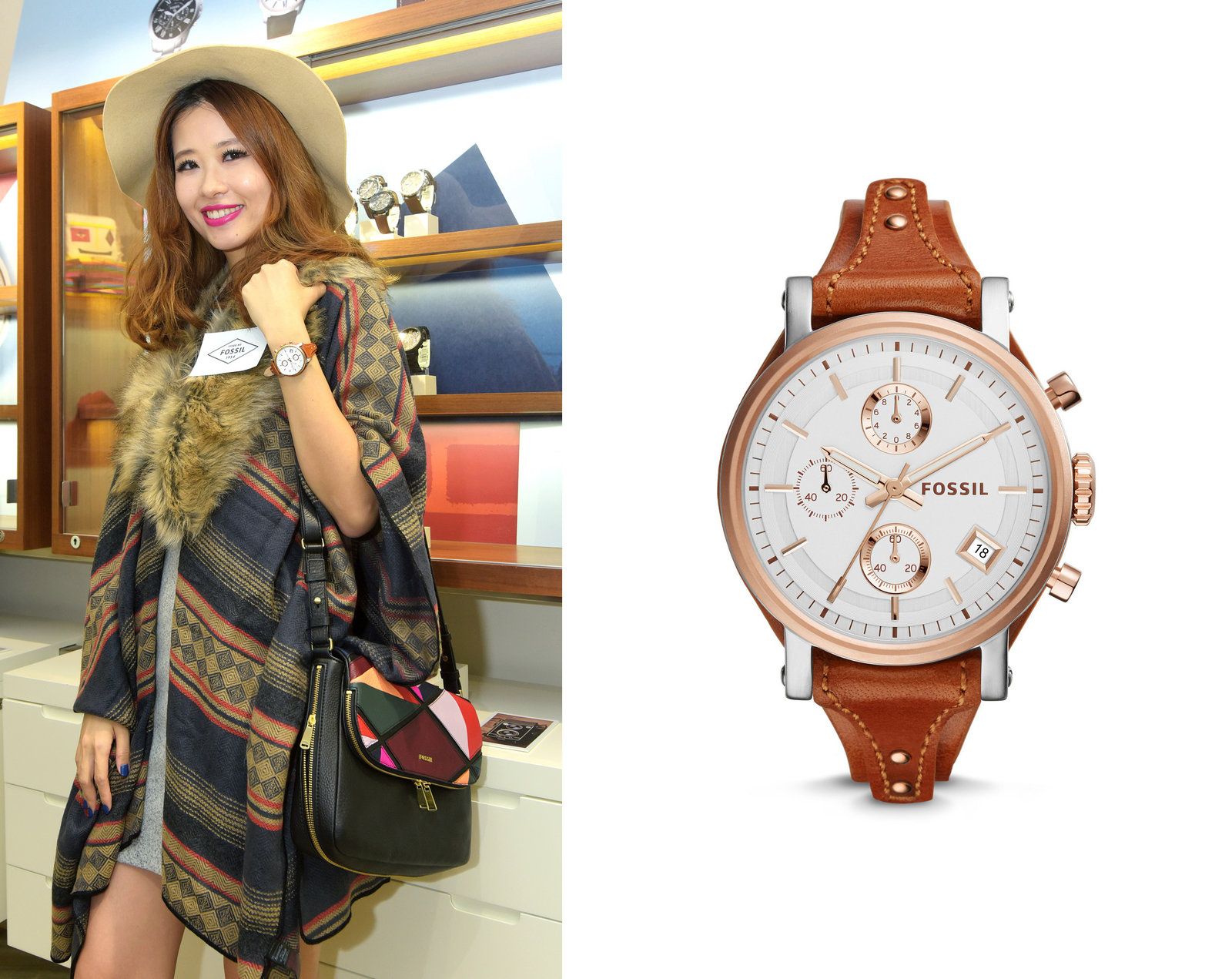 The Original Boyfriend Chronograph Watch is the perfect match for boho style, and the patchwork patterned Preston flap bag completes the look.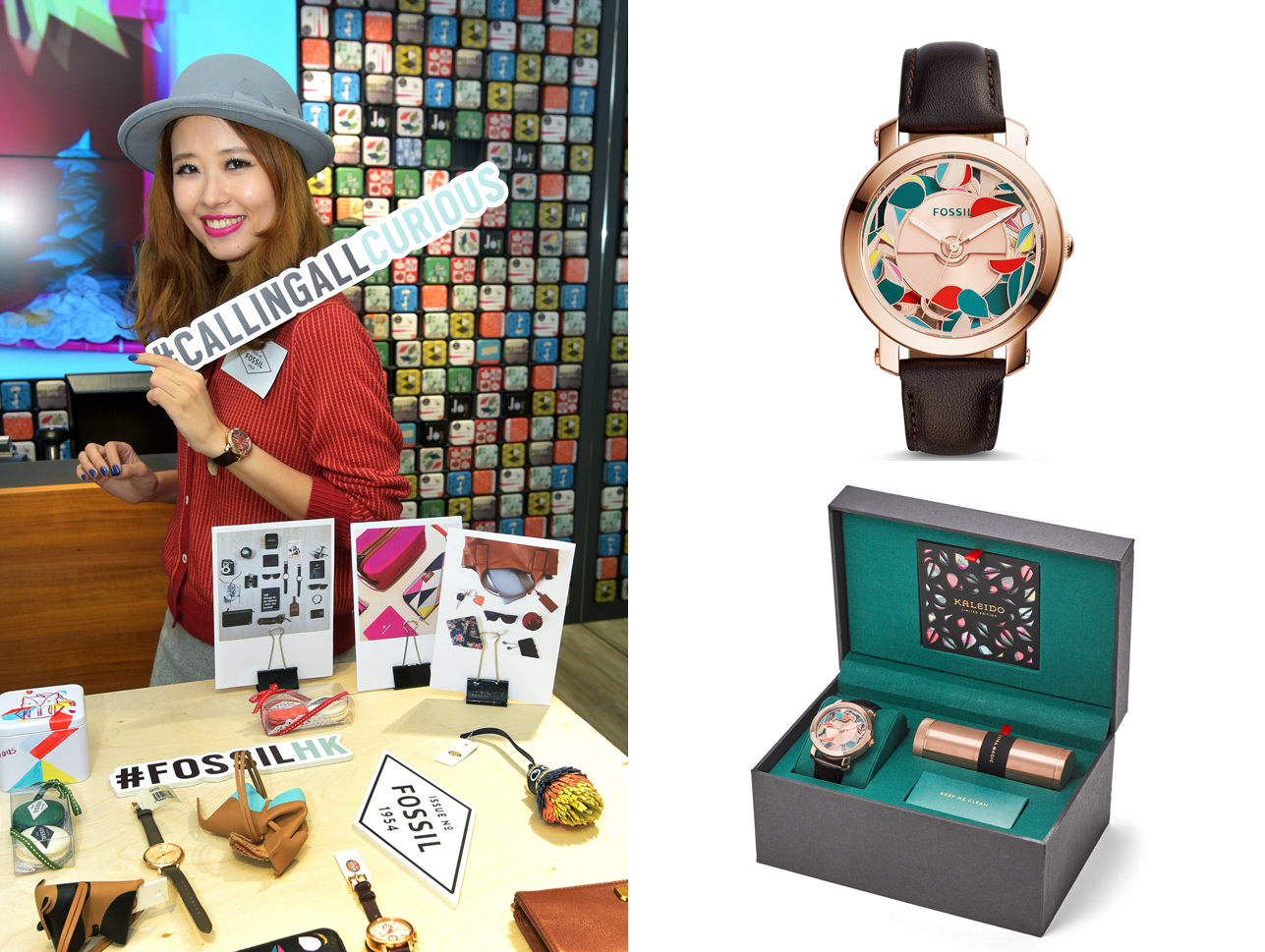 Cloche hat and little red cardigan would certainly lend retro sweetness to your outfit. The limited edition Kaleido Watch has a nostalgic color palette and the designs captures the magic of looking through a kaleidoscope, bringing us down the memory lane.   And yes, the box set comes with a rose gold-tone kaleidoscope which would no doubt cue a "Wow!" from your beloved while they open it.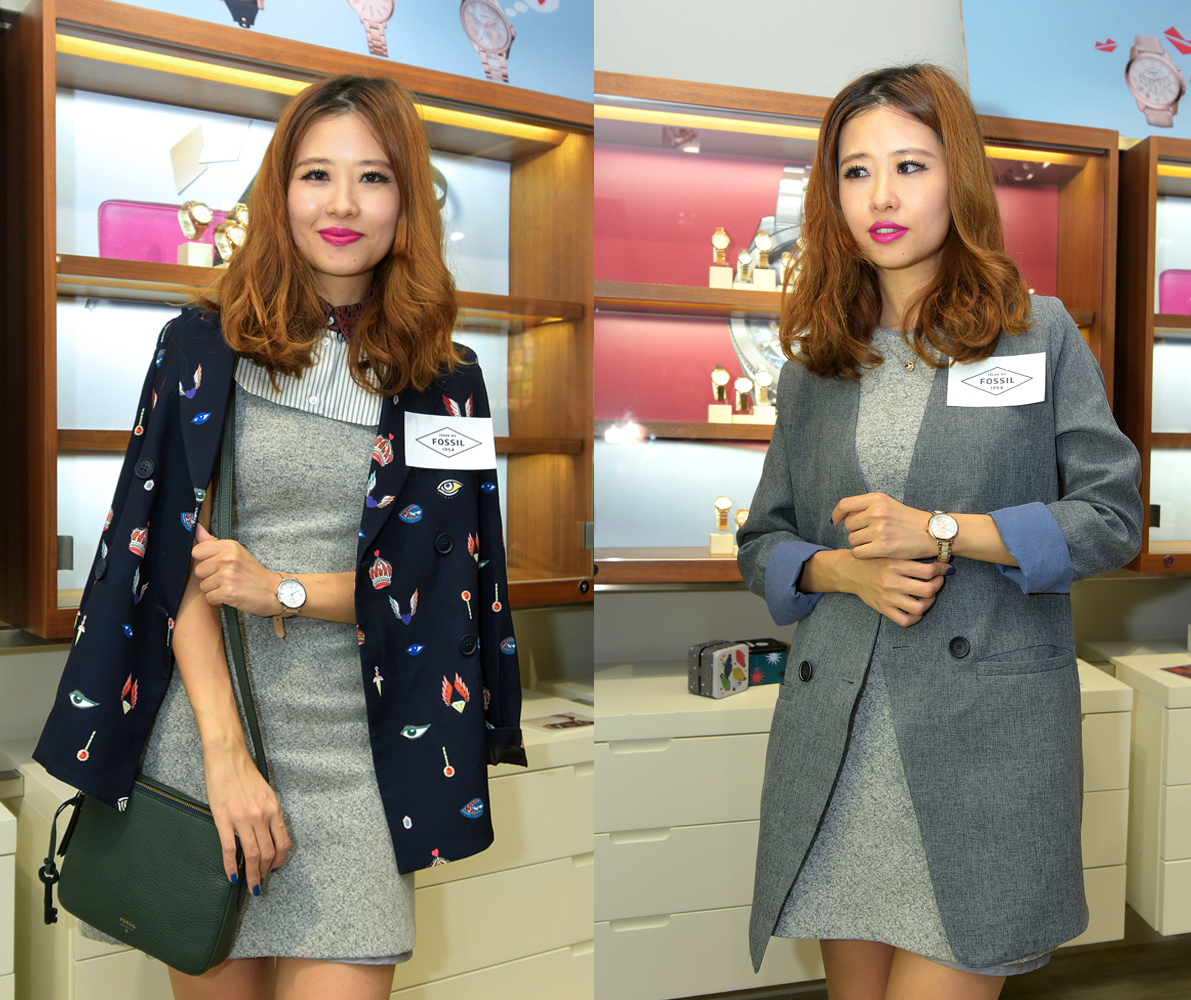 Hope it's not too difficult to guess that the left is preppy style and the right is office style. How do you like the Sydney Crossbody in the shade of hunter green?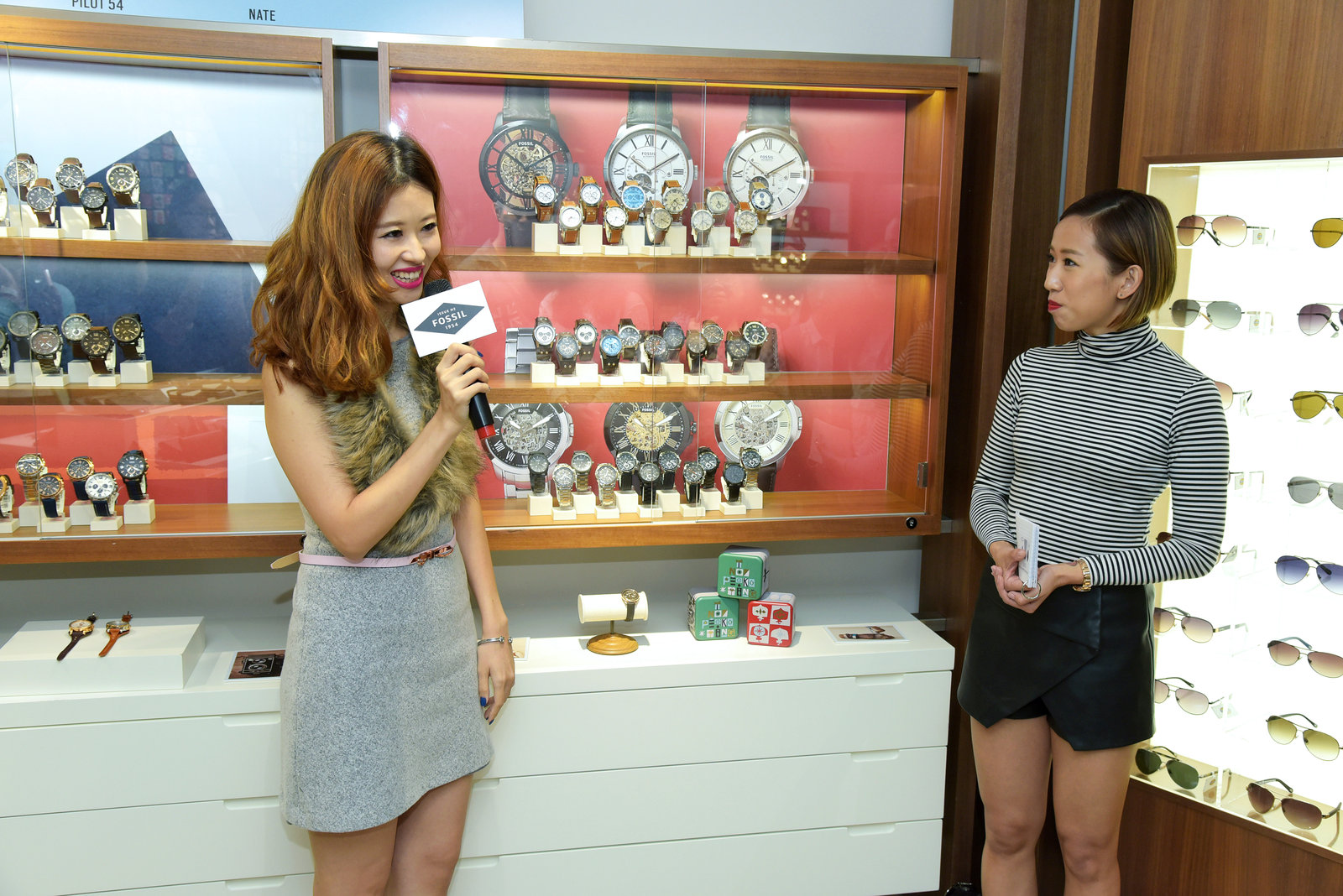 Add a faux fur scarf and thin bow belt to the dress, and you are ready to go to a party or a date.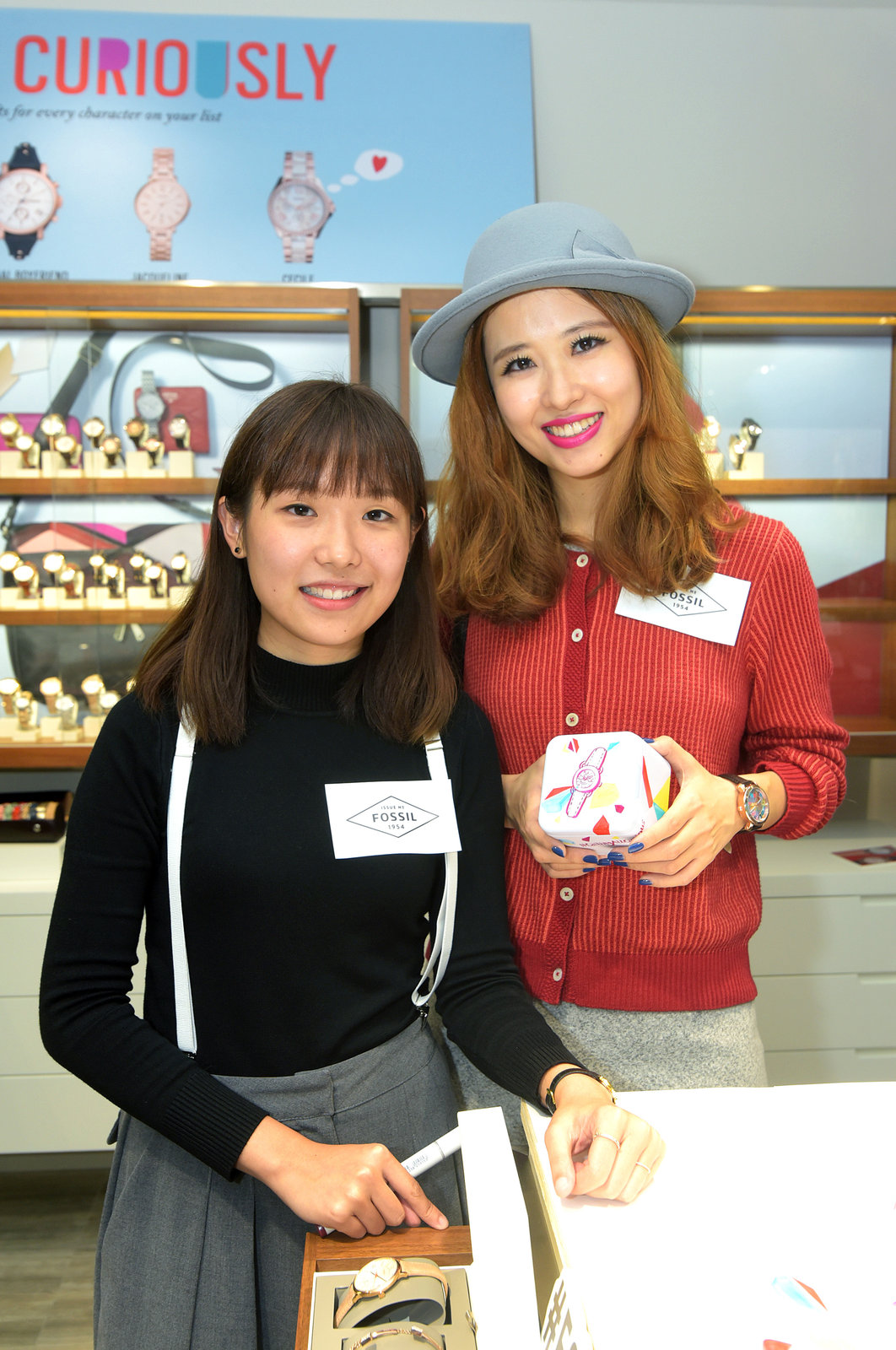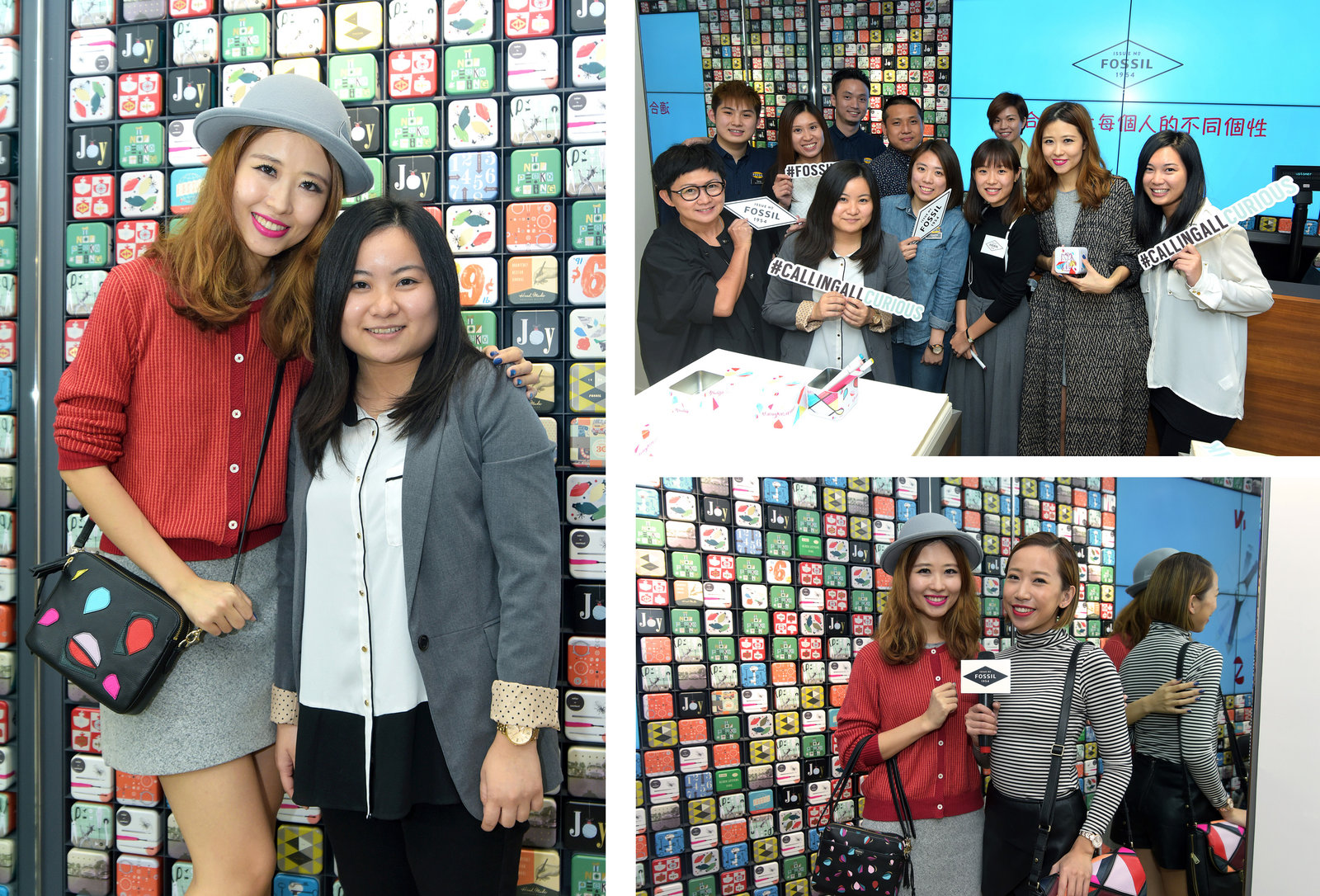 Great team of the night!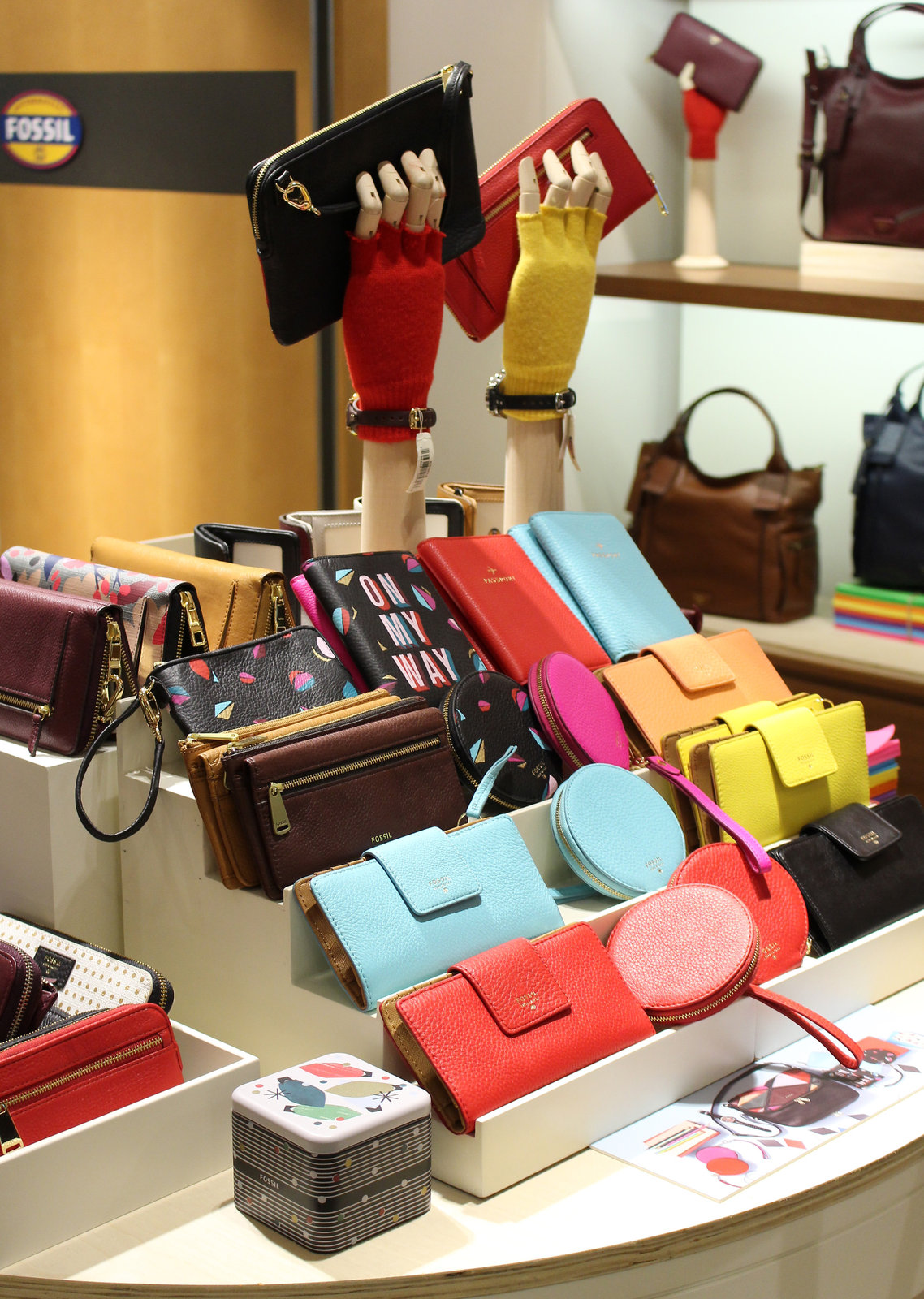 Hope everyone who attended the event had enjoyed it and had picked something nice (and curious) for the holiday but if you haven't, it's never too late to tick your pick HERE!
Love,