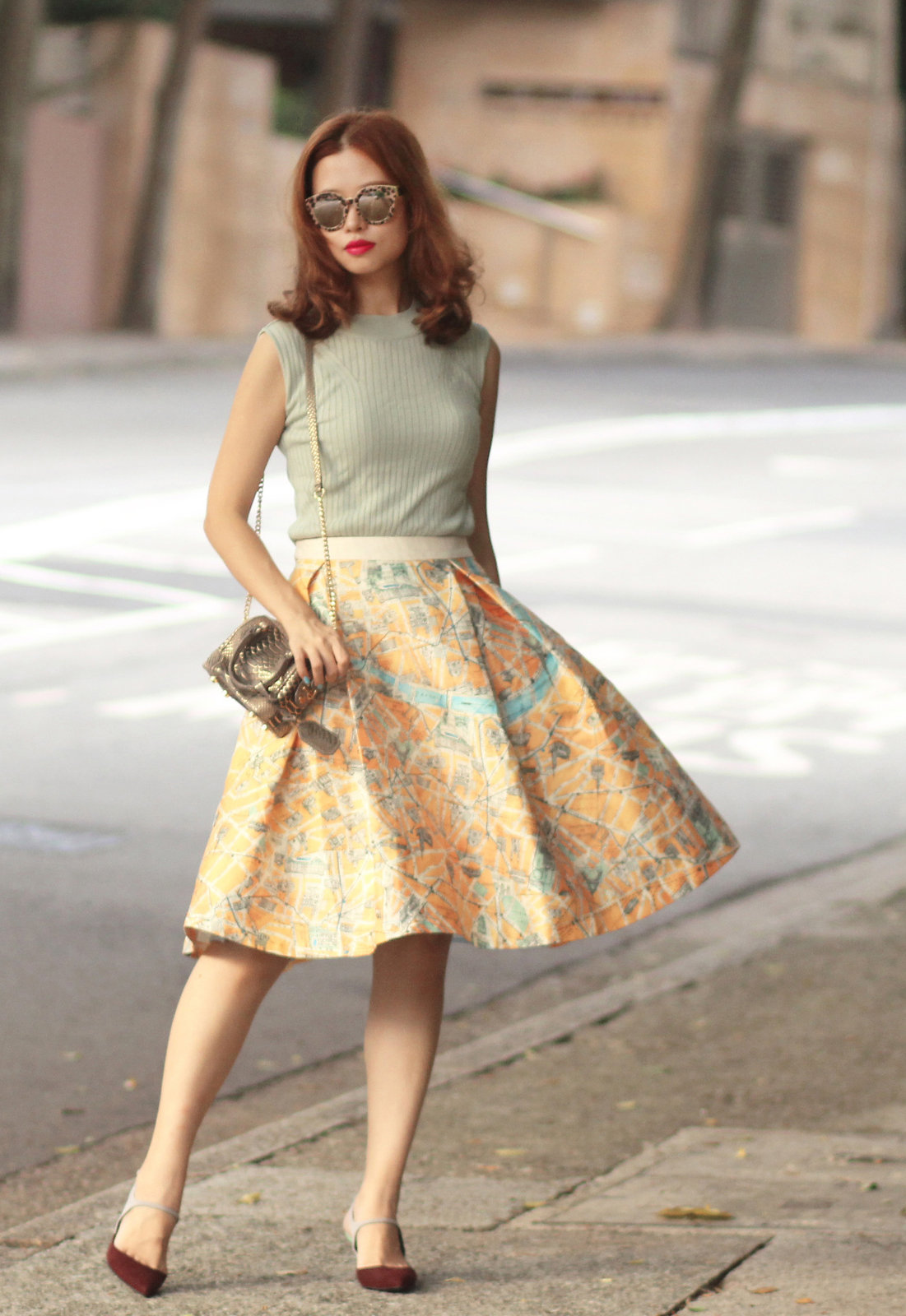 By now, you've probably been aware of my pathological need to rhyme whenever possible.  It's not too bad a thing though, adding a bit of rhythm and symmetry to words.
Autumn in Hong Kong is super lovely, except when it's not.  We need a sleeveless knit top under the temperamental weather in order not to catch a cold or suffer from a heatstroke (fyi it's like 19C 2 weeks ago and 29C now).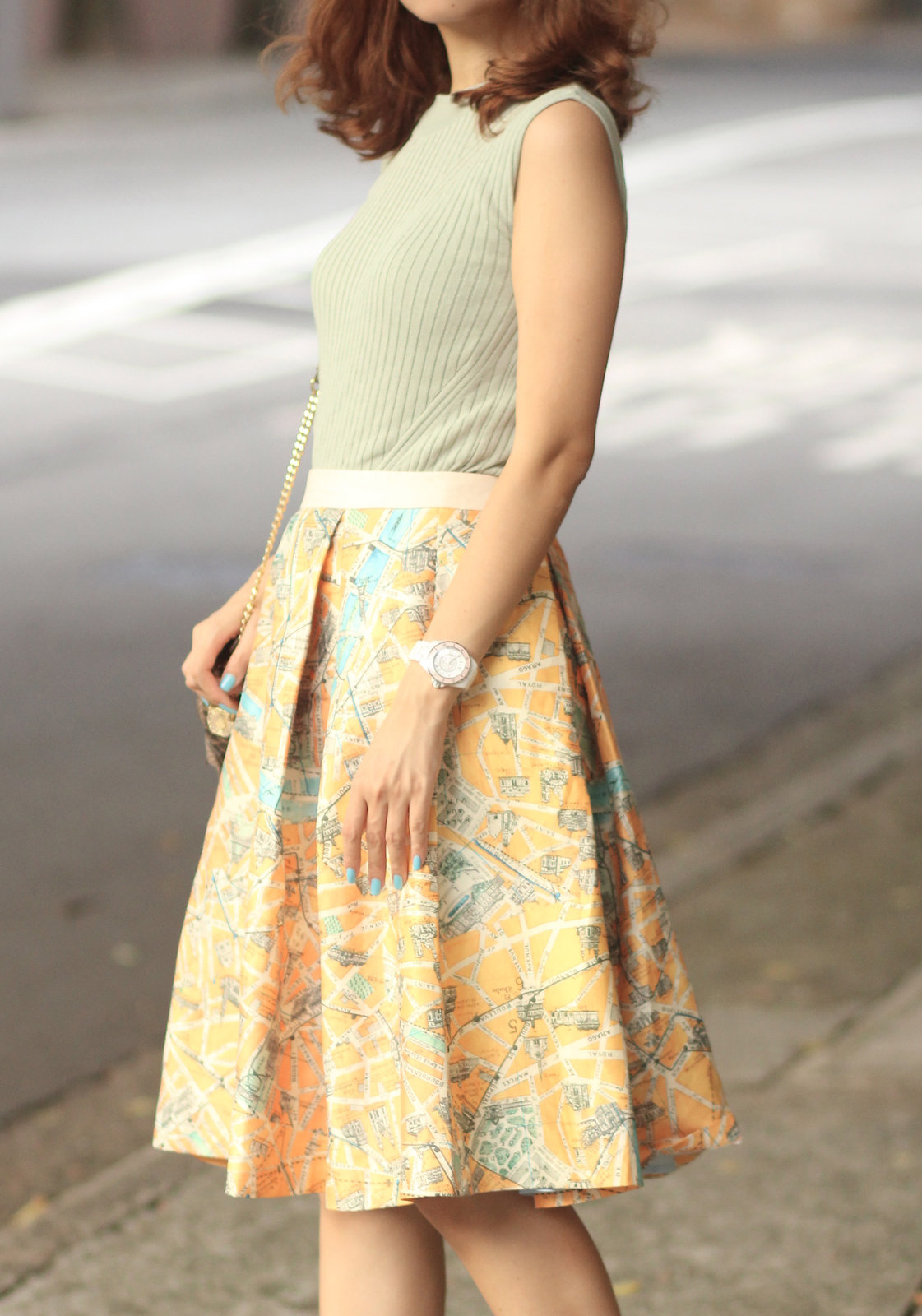 Sunnies: Dolce & Gabbana
Top: Kooding
Skirt: Chicwish
Bag: Alice + Olivia
Heels: Pierre Hardy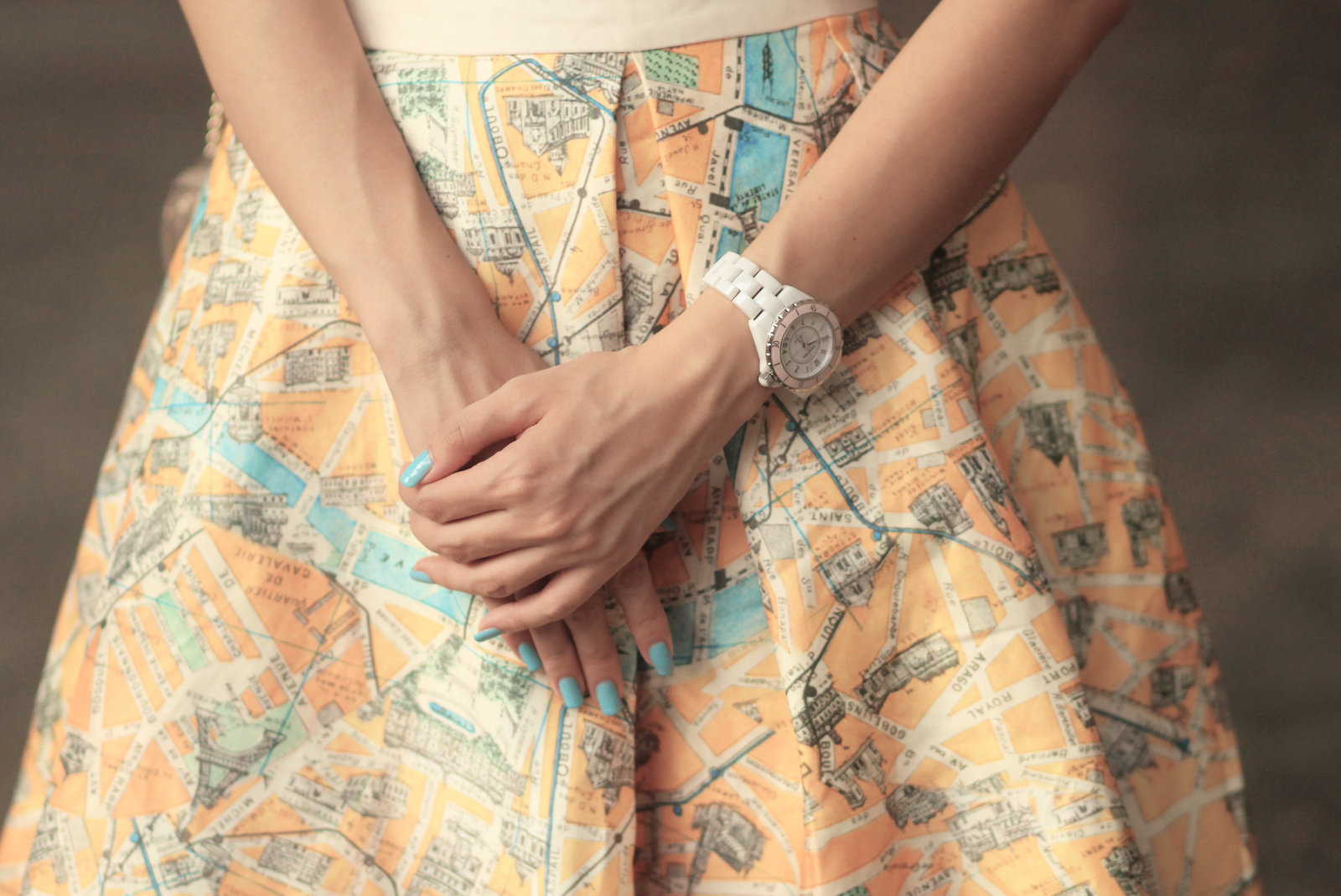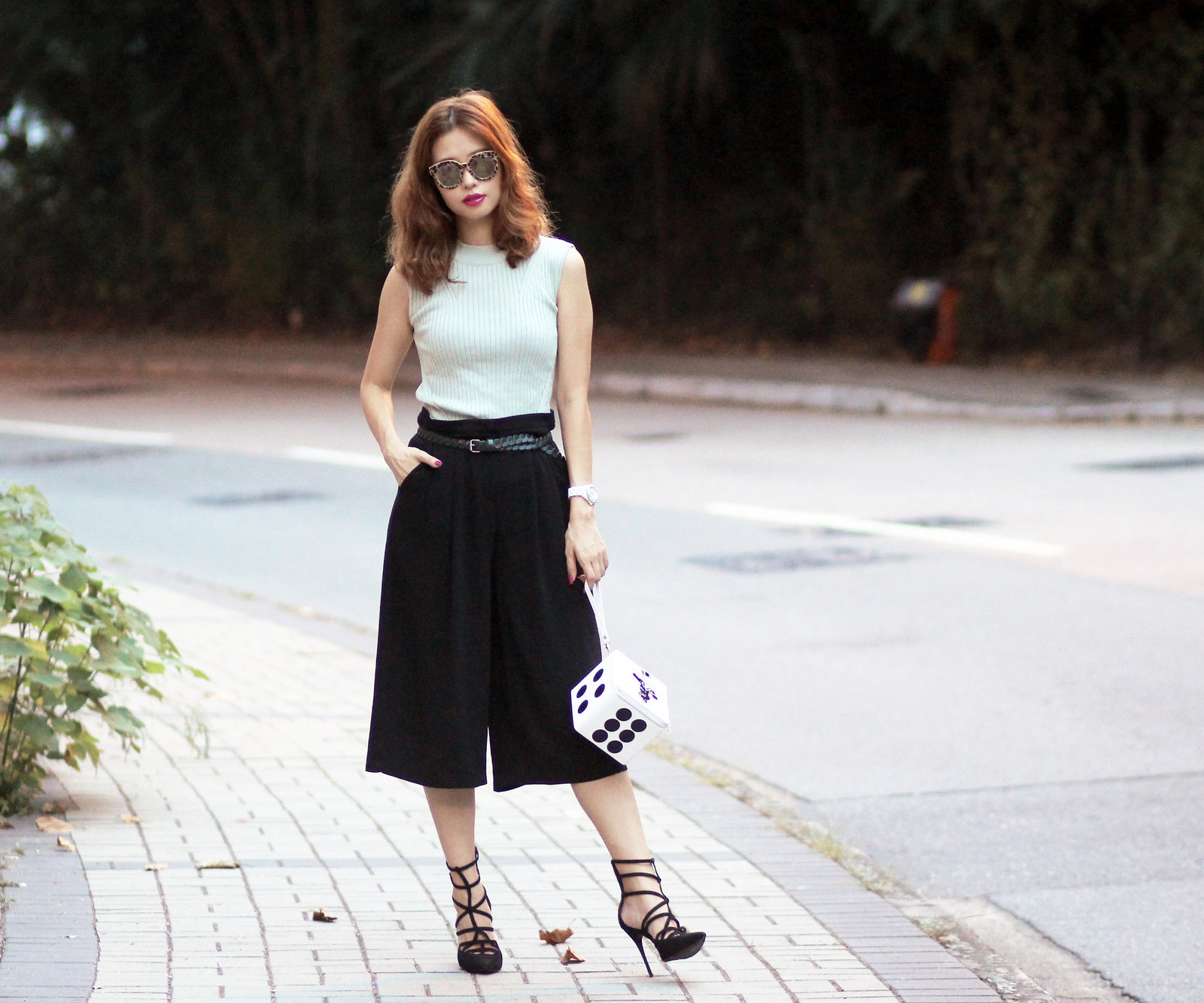 Another must-have for this fall if you ask me: high-waisted, mid-calf culottes.
Culottes: Benetton
Clutch: ete
Heels: Schutz
Love,