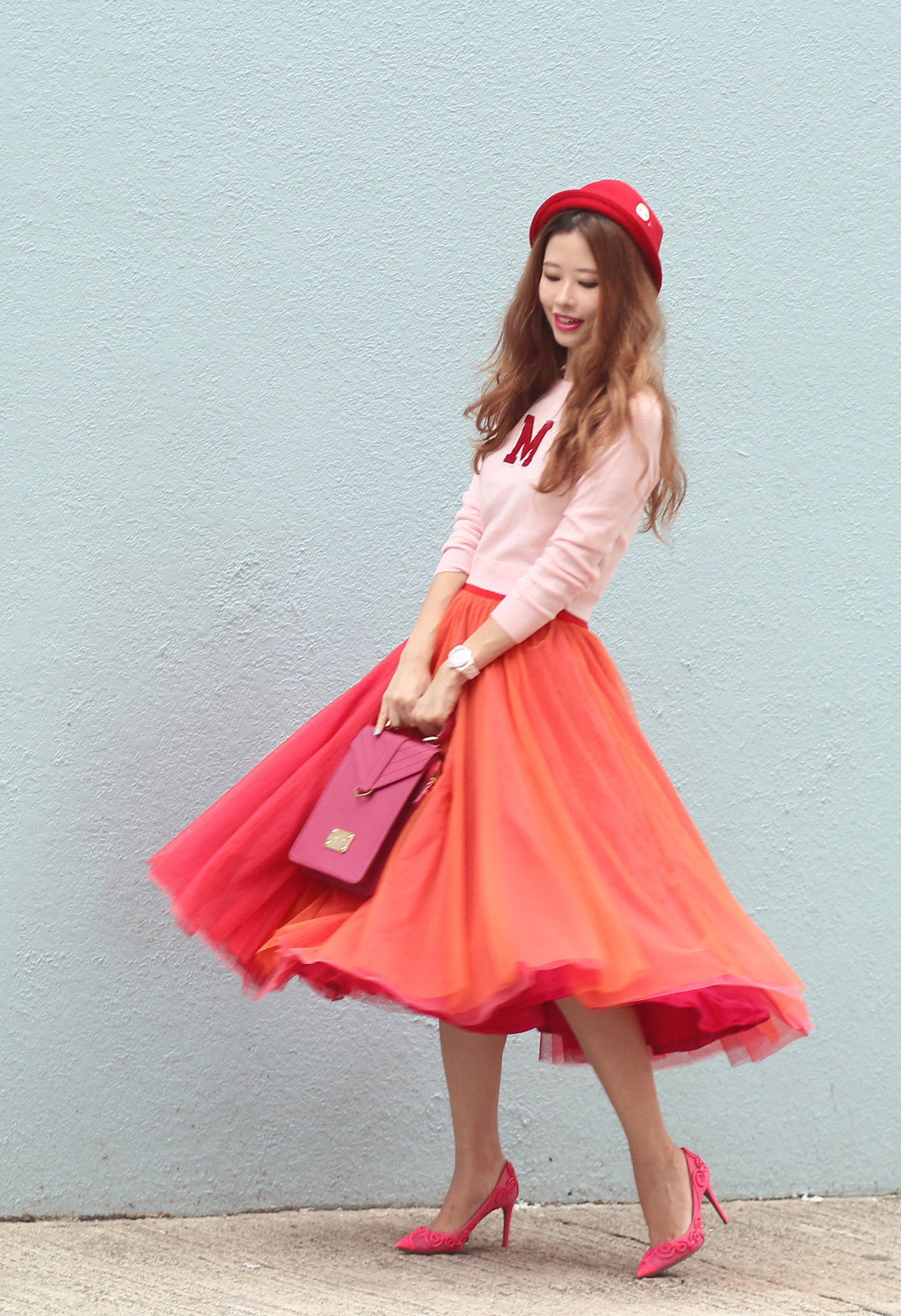 Last time, I styled this dreamy tri-color tulle skirt with a denim top in an attempt to tone down its whimsy.
To contrast with the last styling, I amped up its fantasy elements by pairing with candy colored accessories and a pink knit top. I wonder which style you prefer so please let me know!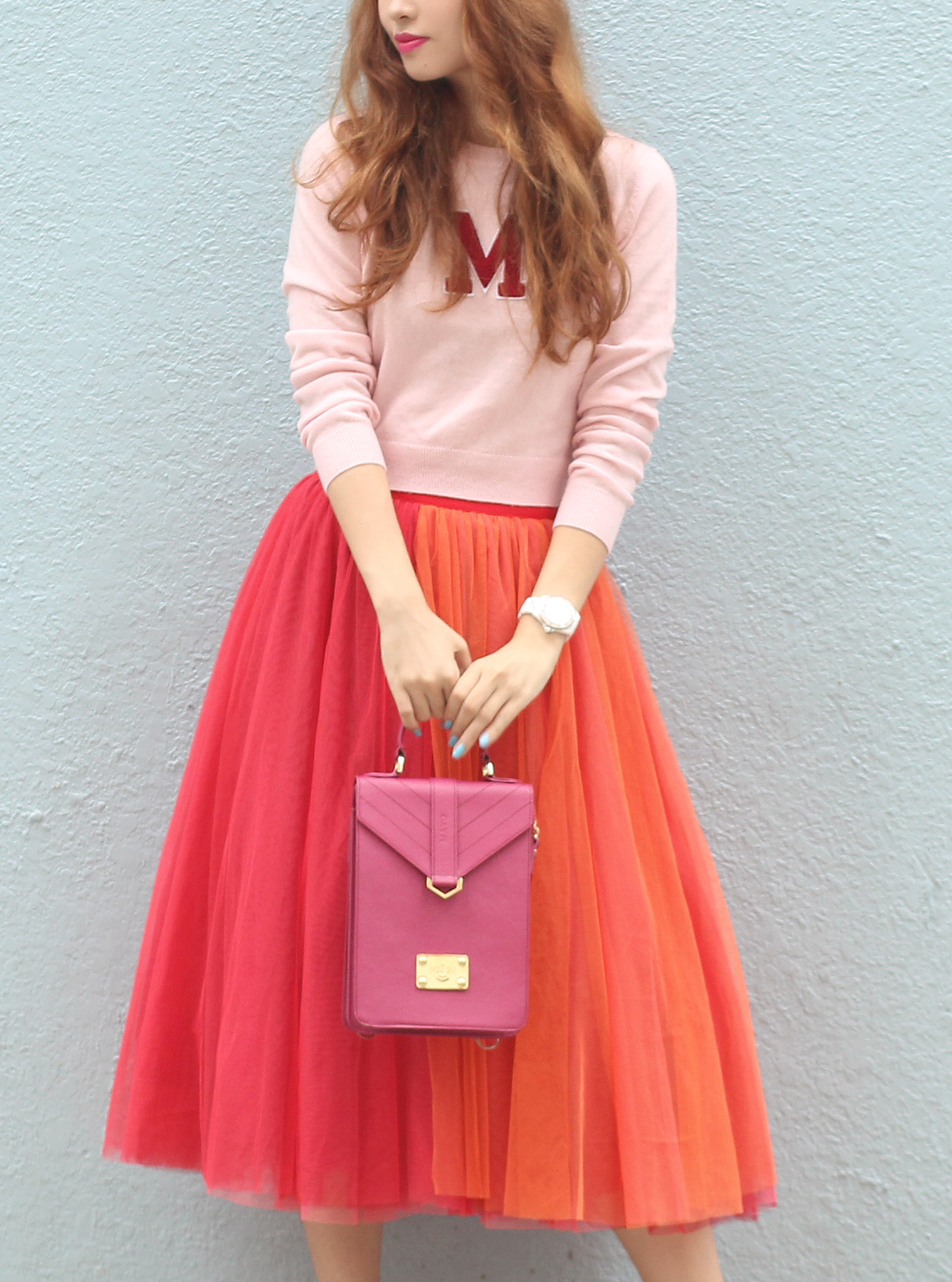 Top: 6ixty 8ight
Skirt: Ziztar
Bag: Chez Vu
Heels: Valentino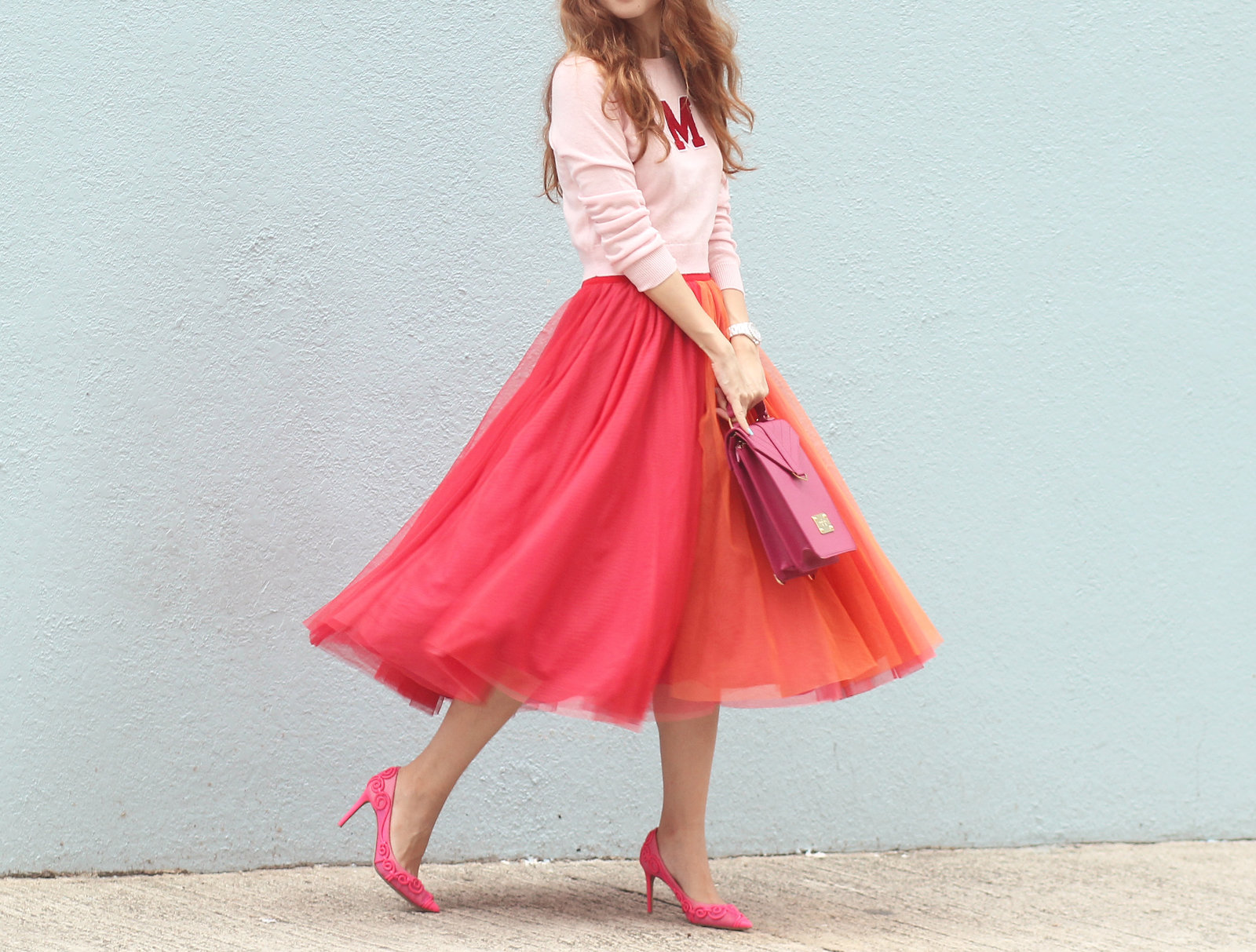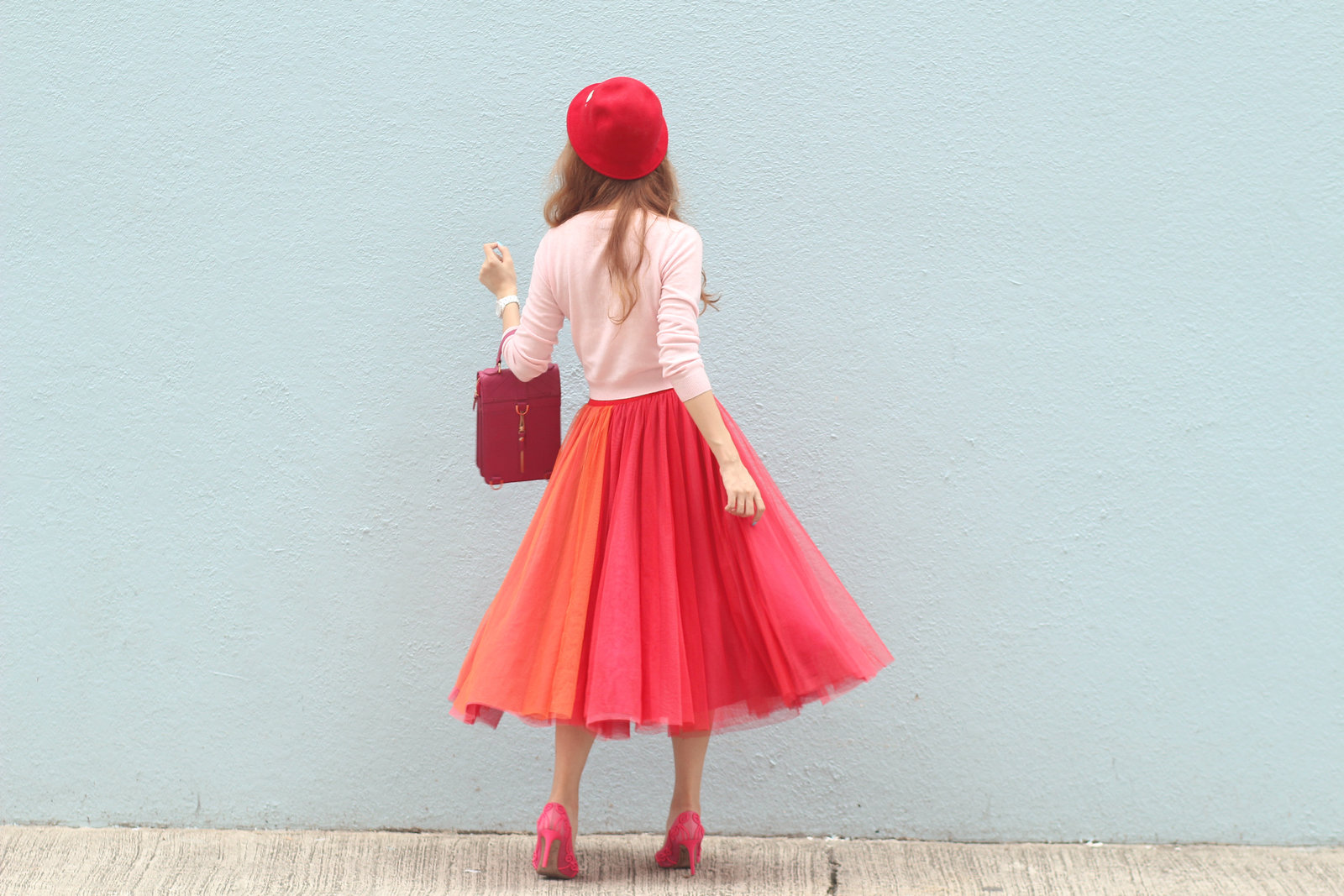 Too much candy's gonna rot your soul, says Mika's mama, so here's a rather androgynous look to balance things out a bit.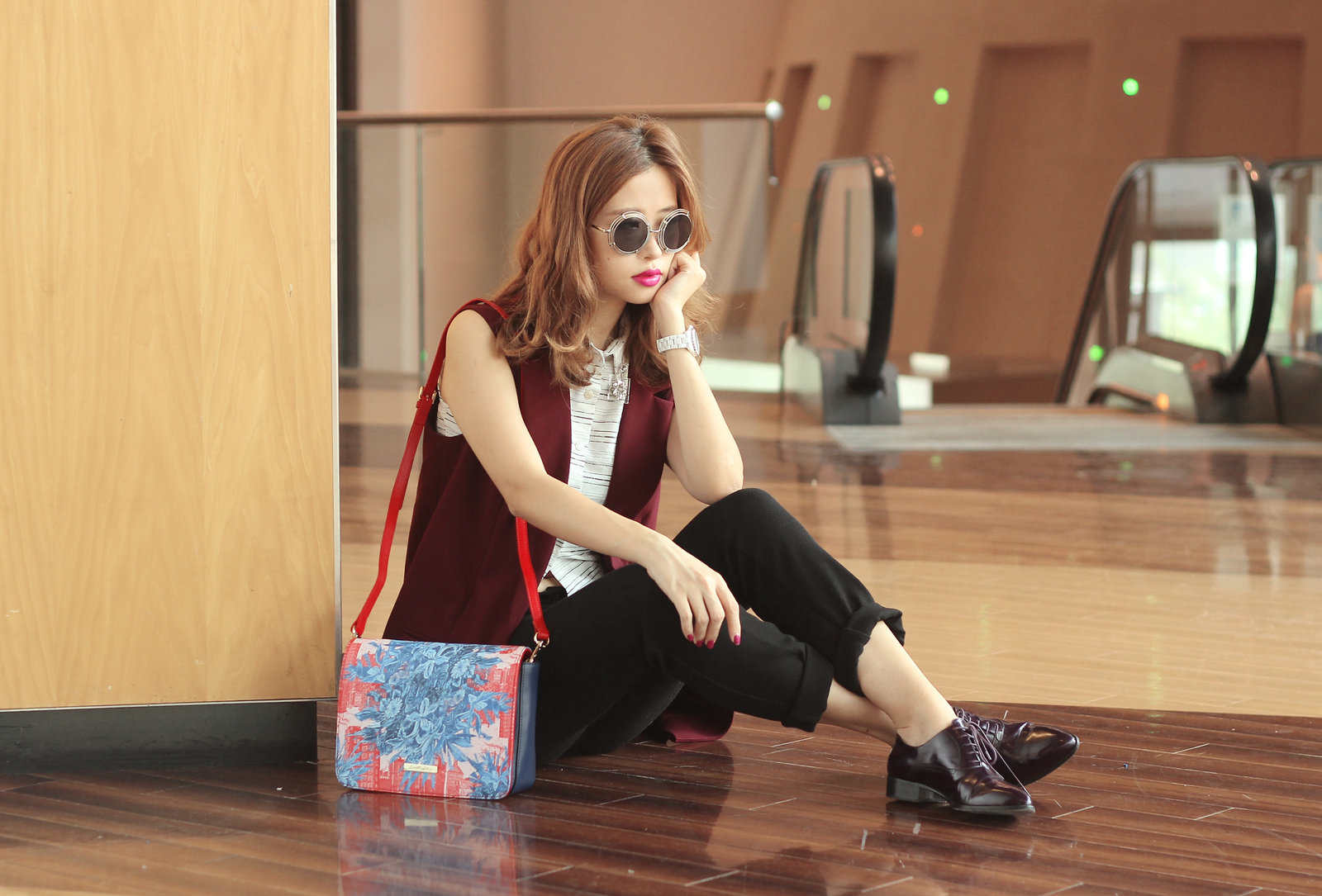 Sunnies: Select 18
Earrings worn as collar pin: Ziztar (enter code ZIZTARMAYO15 for 15%off of all accessories!)
Outer: Topshop
Top: Amelie Street
Pants: Benetton
Bag: Louella Odie
Shoes: Chanel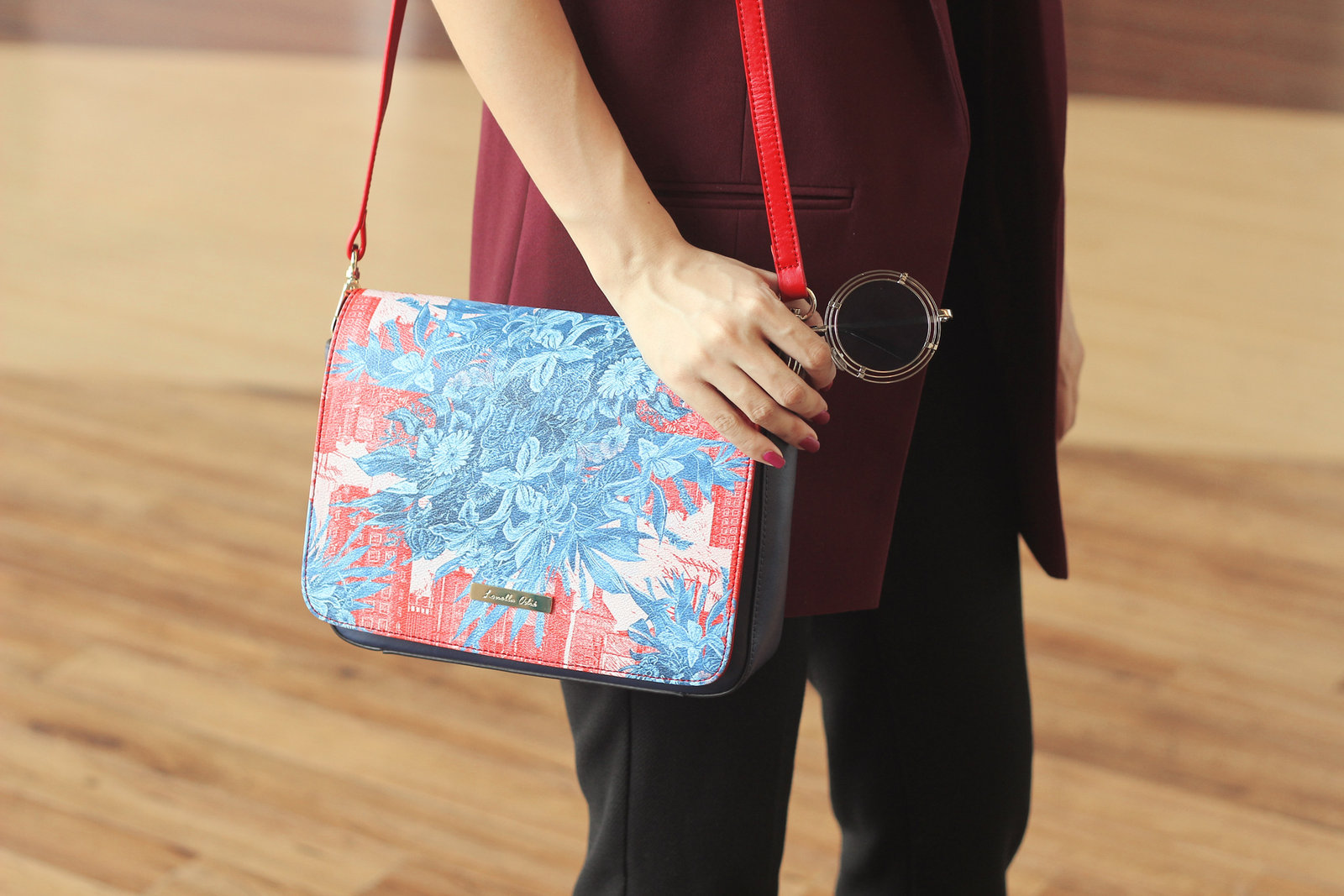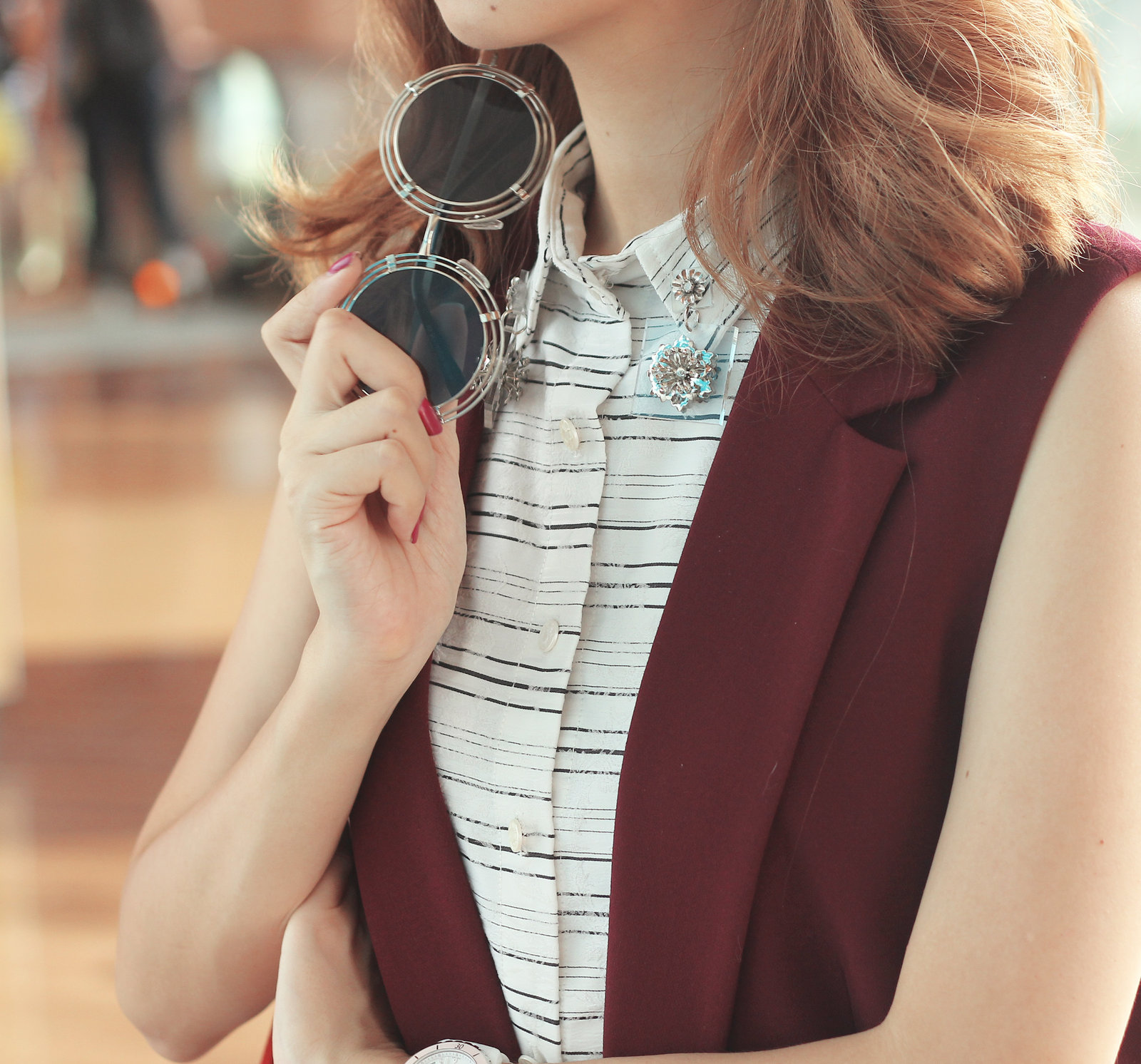 Love,