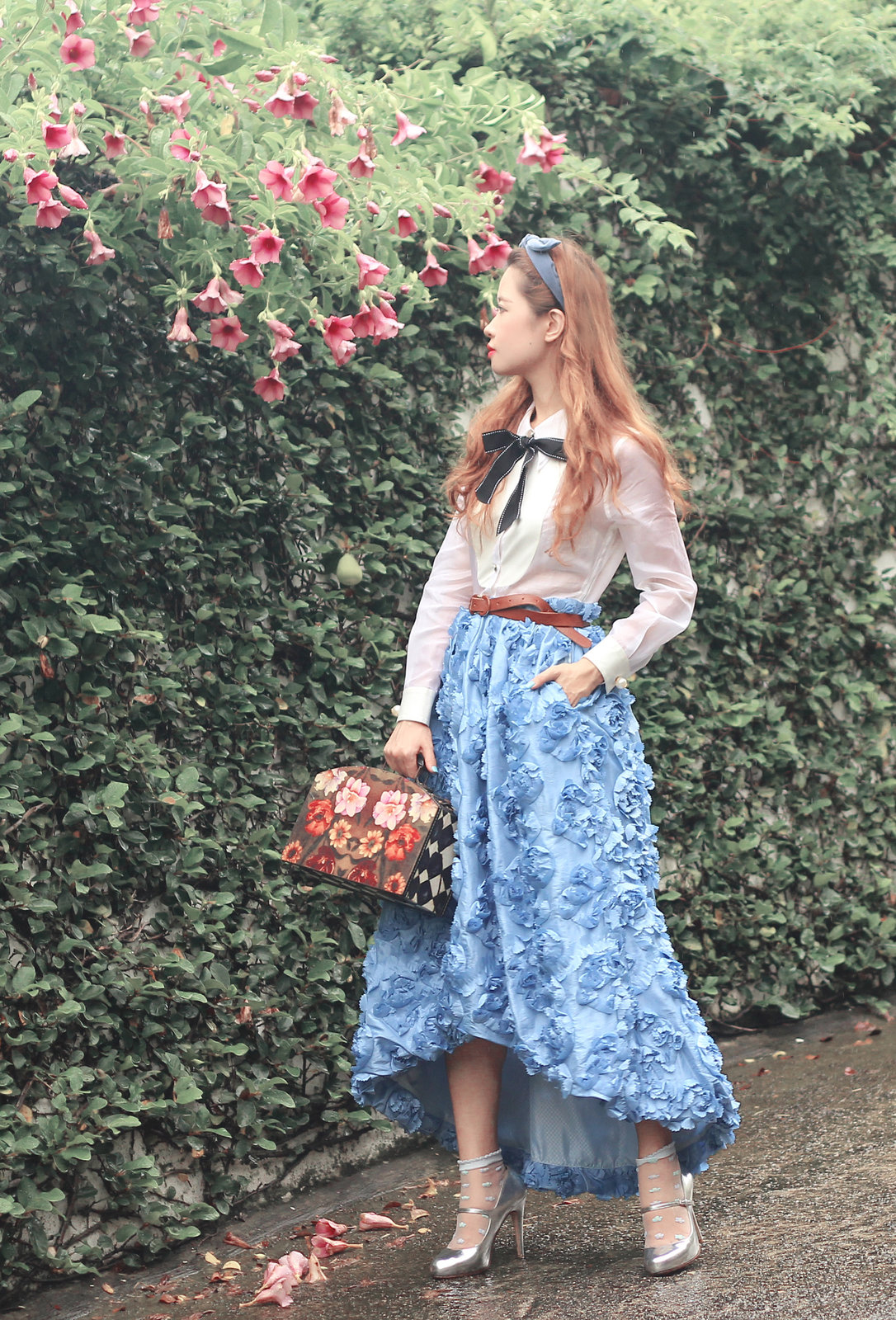 Confession: I am a creature of habits and routines, which is very uncool.  For over 5 years, I have been having the same things as breakfast every weekday: a honey granola yogurt pot and a cup of mocha. I wonder if I'll ever get fed up with this combo.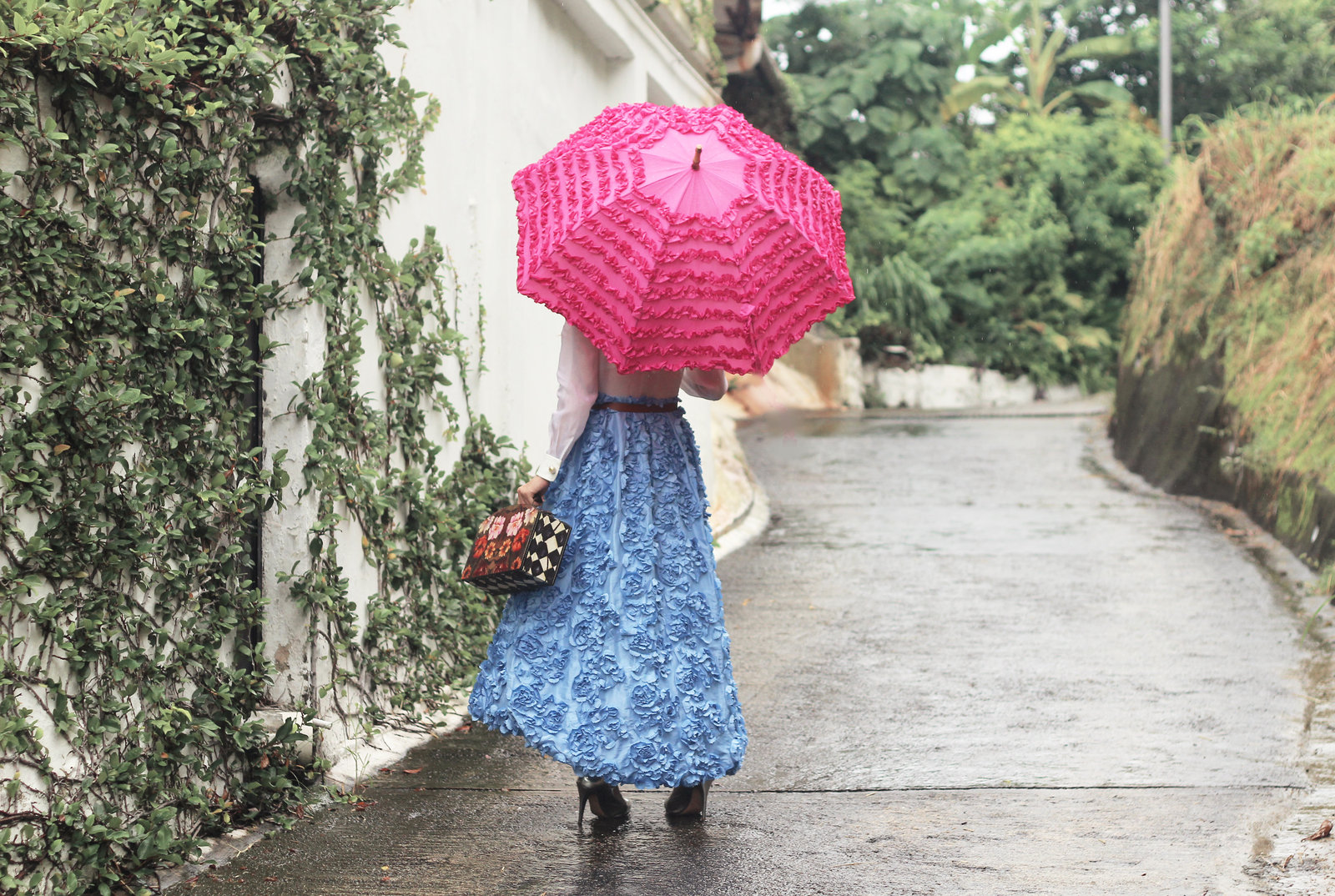 And then few weeks ago, I saw this quote:
"If you think adventure is dangerous, try routine, it's lethal."
My first reaction was "Is it?" My conclusion is it isn't. Yet I do think being adventurous and taking risks from time to time are what make life interesting and arguably, worth living.
While I may never put sky diving and going to Bolivia alone in my bucket list, I'll remind myself to be more adventurous in all aspects of life…a teensy bit at a time.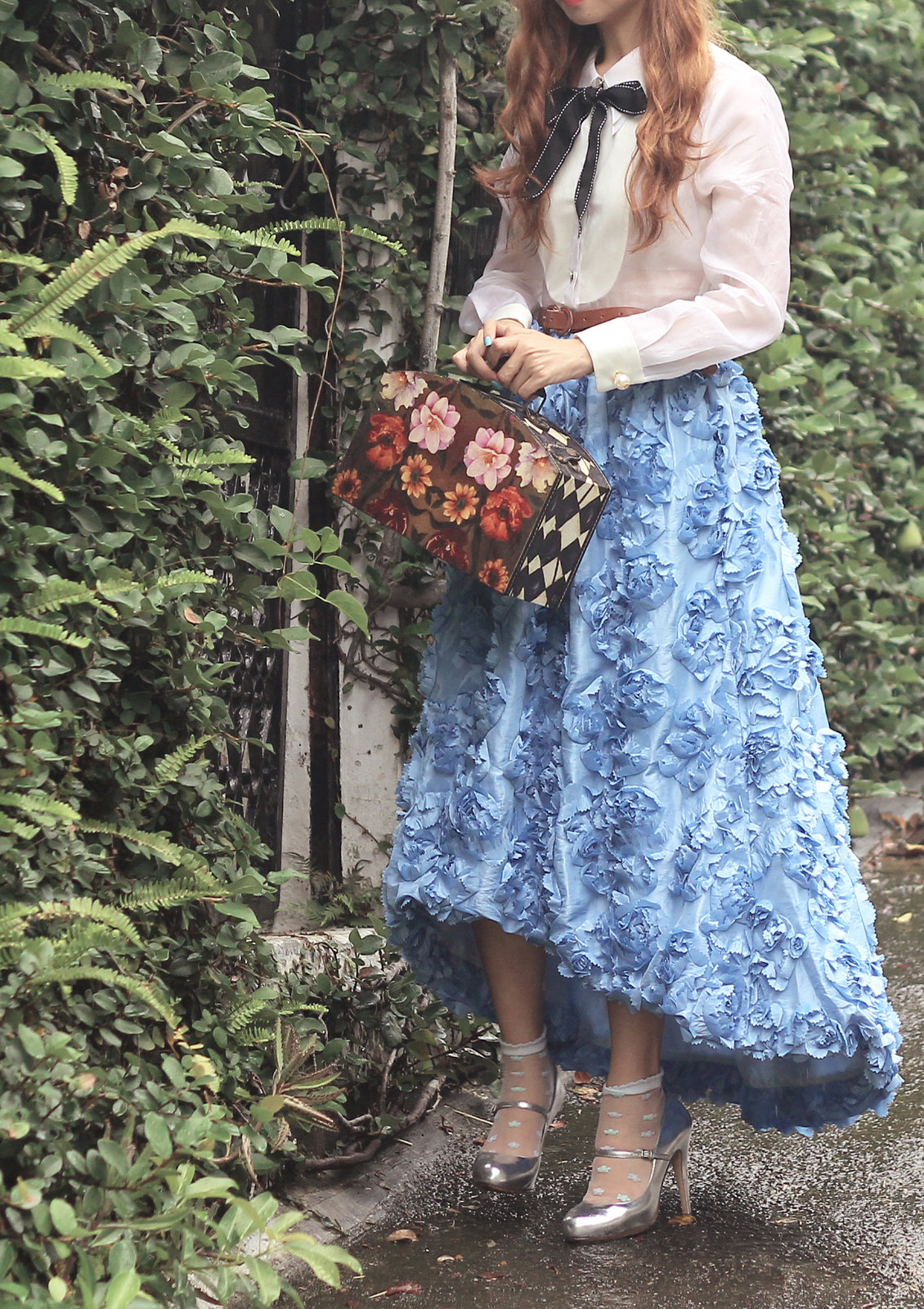 Dress: Stretsis
Belt: A-land
Bag: Recycled
Socks: The Layers
Heels: Miu Miu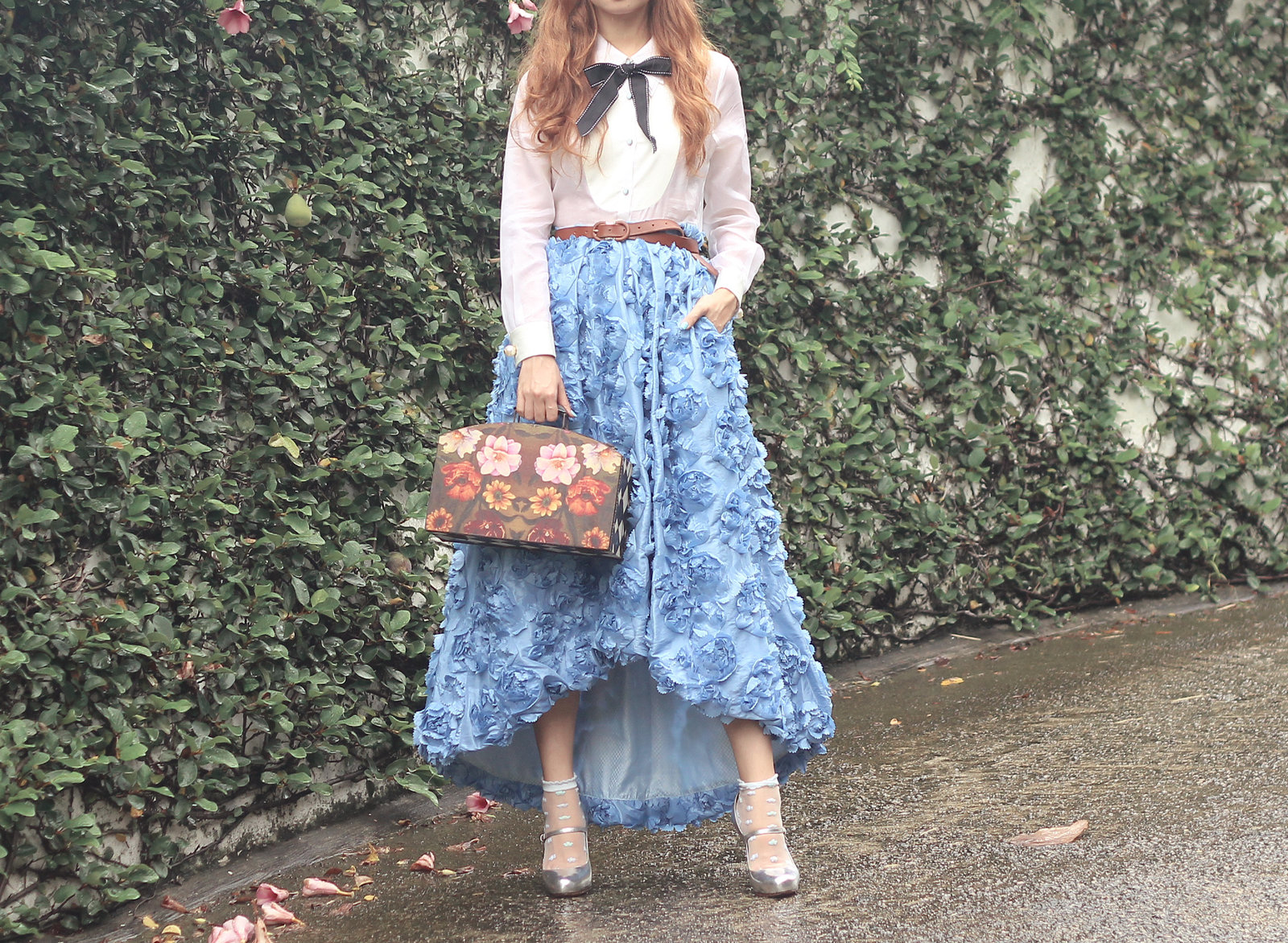 The inspiration behind this outfit is Alice in Wonderland, but I guess I look too old for anyone to have guessed it right.
Wish you and I a life full of muchness.
Love,