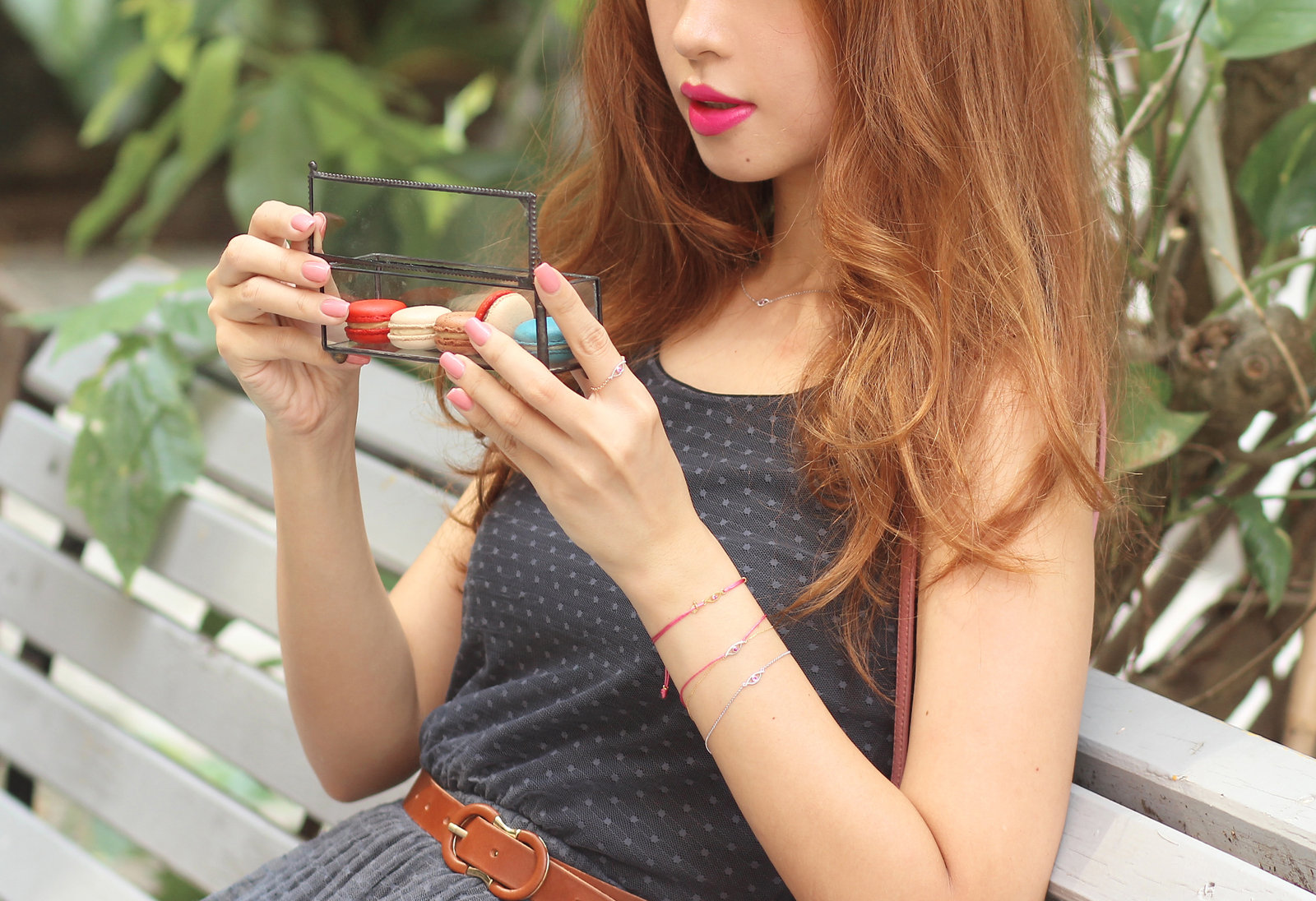 Granted, our eyes do not speak, yet they may tell you more about a person than words.   They tell stories and convey feelings in an instant.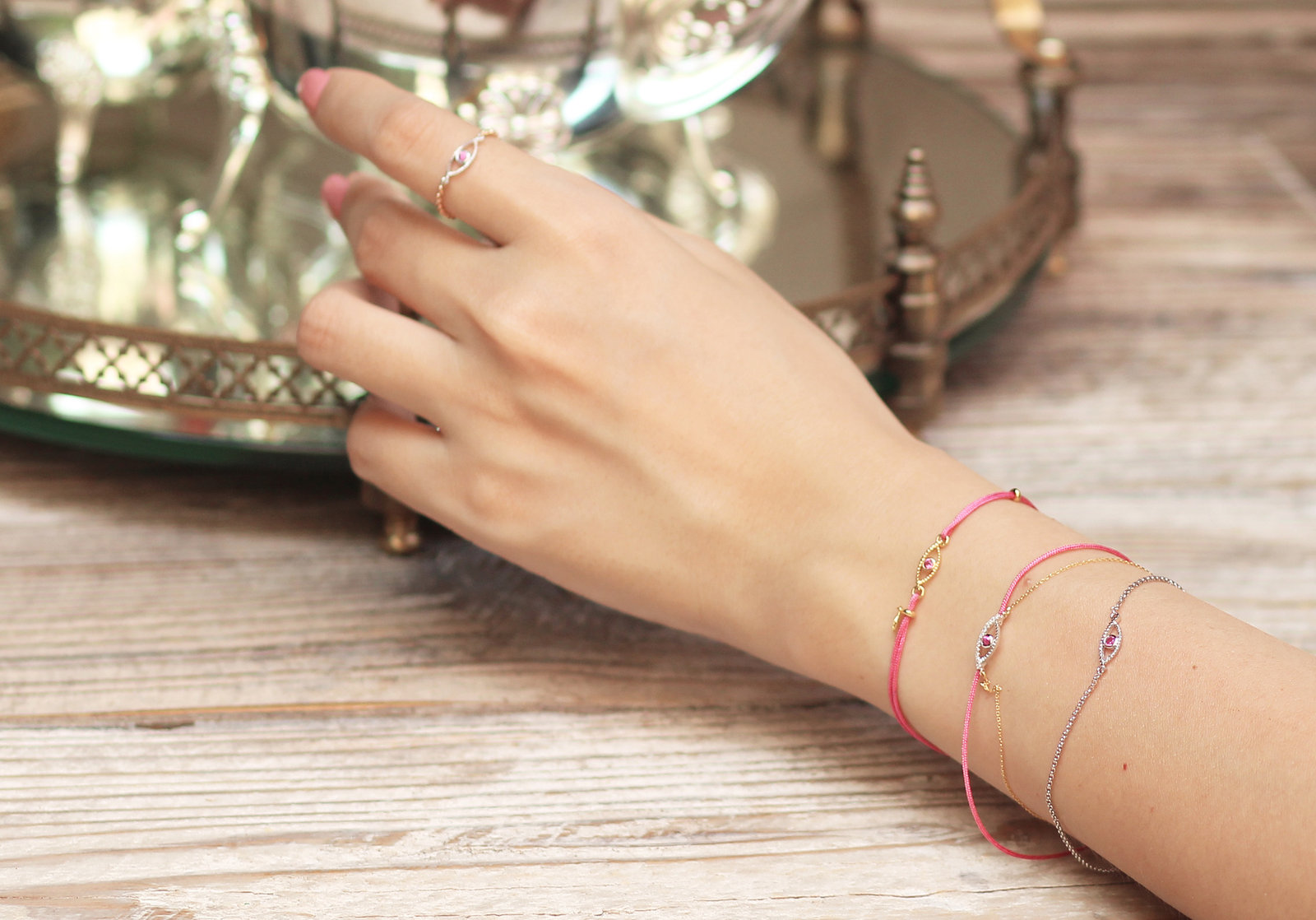 No eye is not beautiful.  If you look close enough, each is like a mini galaxy with mysteries waiting to be unlocked.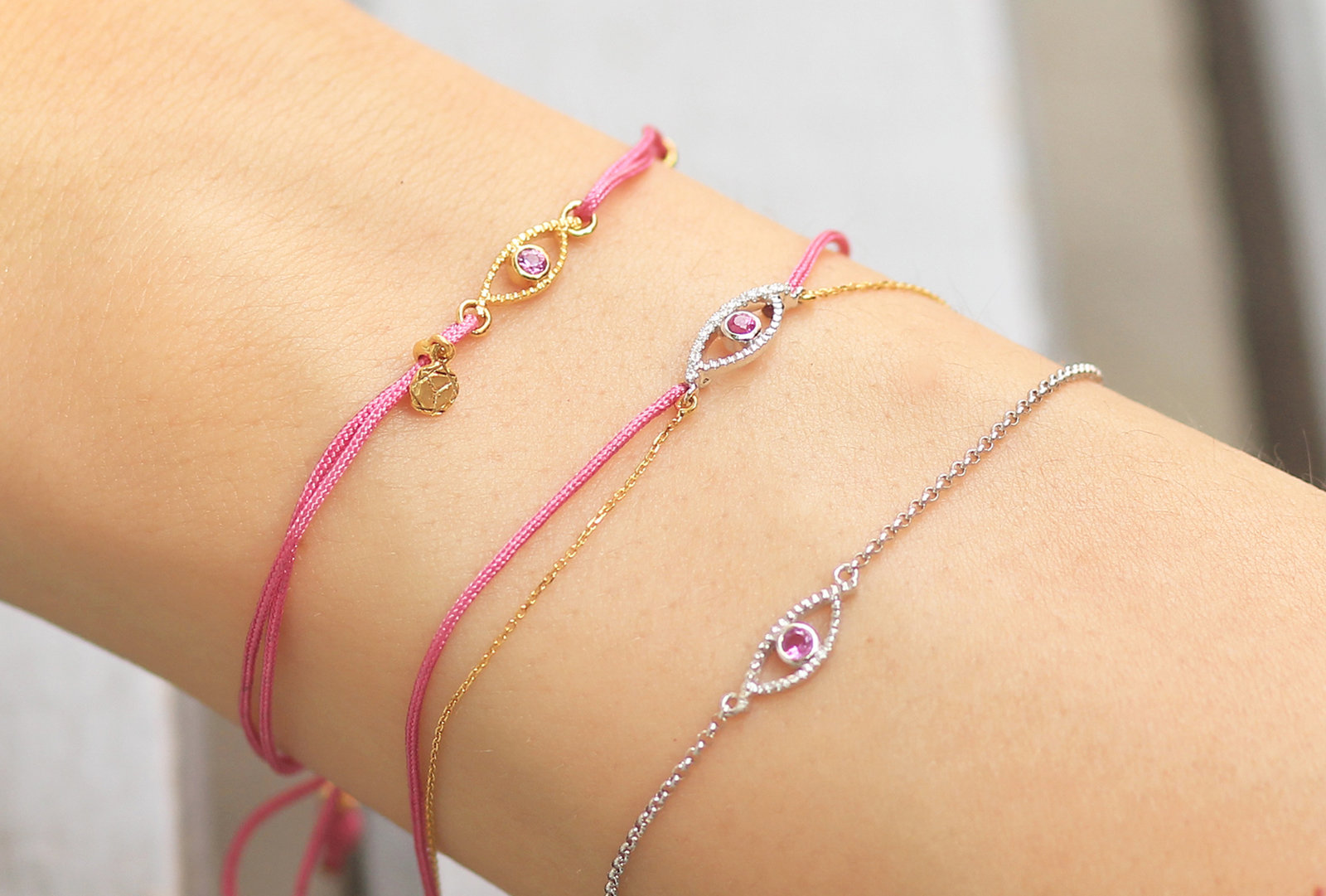 The exquisite bracelets and ring I'm wearing are from YOUNG BY DILYS' Celestial Eye collection.  I chose pink sapphire not only because I secretly wish to have pink eyes and that they match with my blush manicure, but also because it is a symbol of harmony, something I always try to achieve.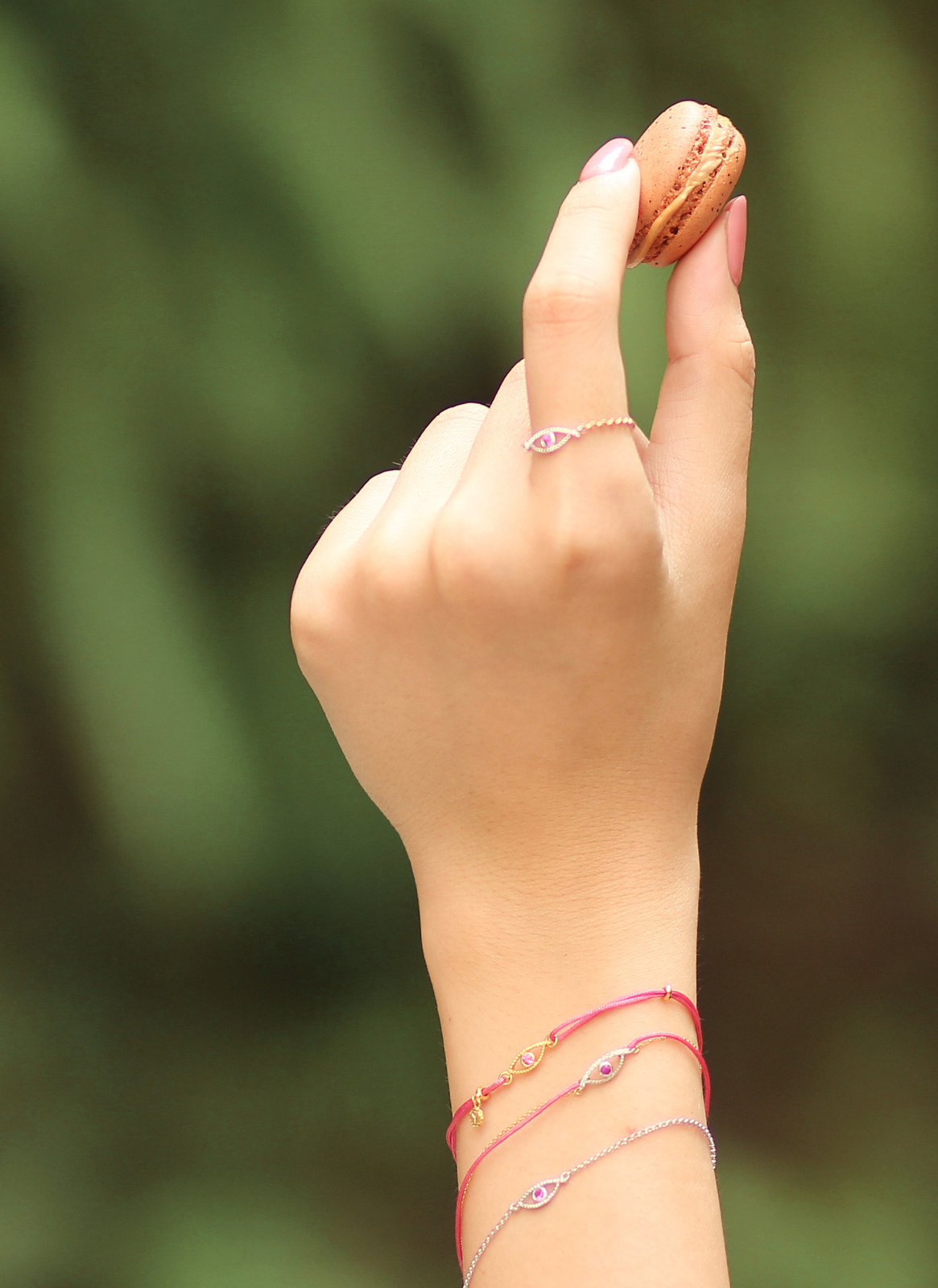 Take a look at YOUNG BY DILYS' site and if anything catches your fancy, you can enjoy a 20% off with the code "MAYO20" (valid until 20 September 2015).
Love,