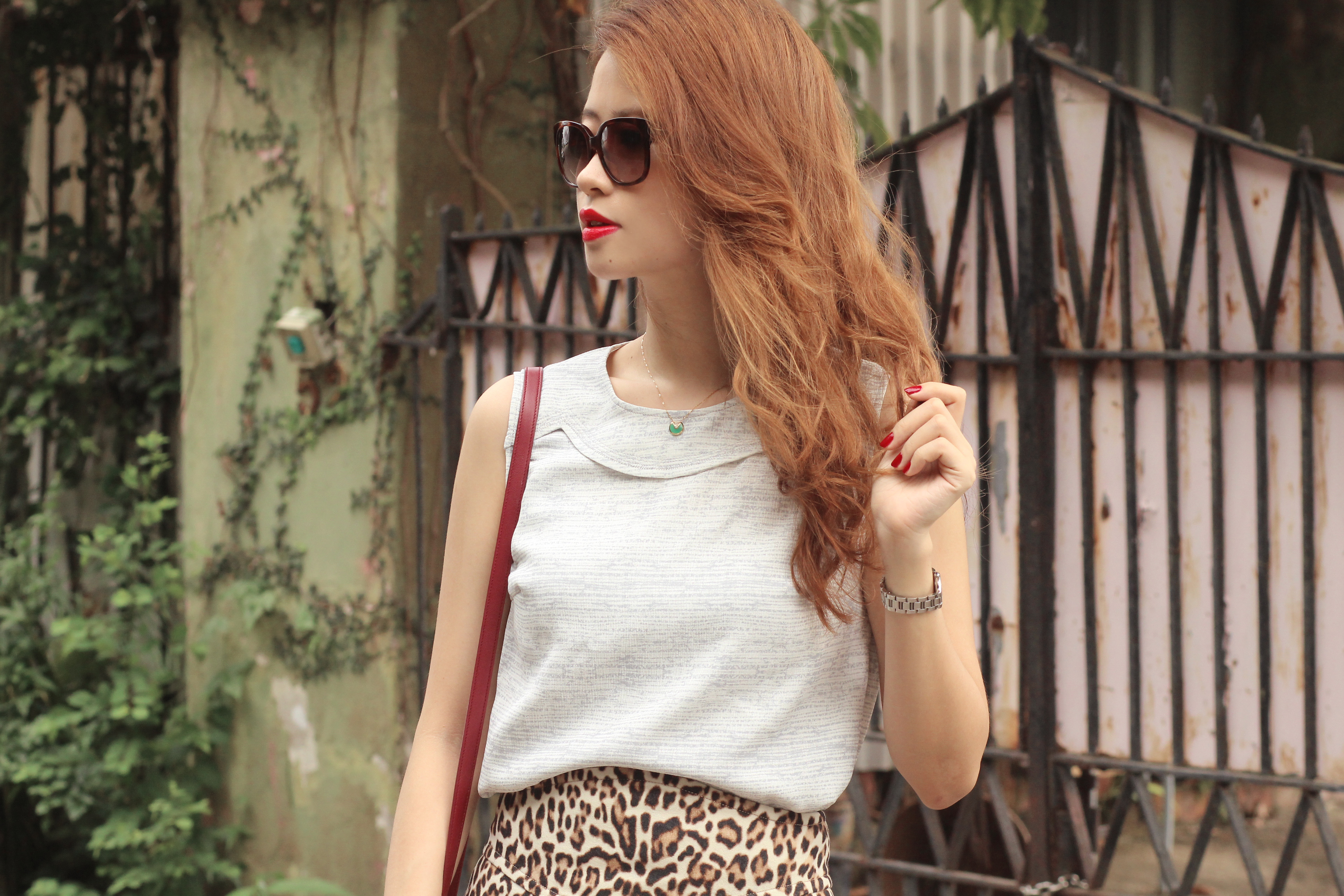 The other day I was wondering what success means to me.
To many, it may be acquiring wealth and attaining power. But I wish for something simpler.
I wish to evolve creatively and express myself through the language of fashion and photography. I wish to discover the unseen and unknown by travelling, and let the experience help me grow as a person. I wish to learn something new everyday.
To keep me going, I may need a little reminder during the journey.
Here, I am wearing Amulette de Cartier necklace with the light green Chrysoprase Amulette, a precious stone that is traditionally used as a shield from negative energy and a symbol of fulfillment.
To let the true beauty of the Amulette shine, I opted for a plain top with minimal details.  And doesn't the gorgeous touch of light green look magnificent against this lightest shade of grey?
Take a closer look at the design of the Amulette, and you will see that its clasp is like a padlock holding our wishes and keeping it close to our hearts.
Discover all 7 colors of the Amulette HERE!