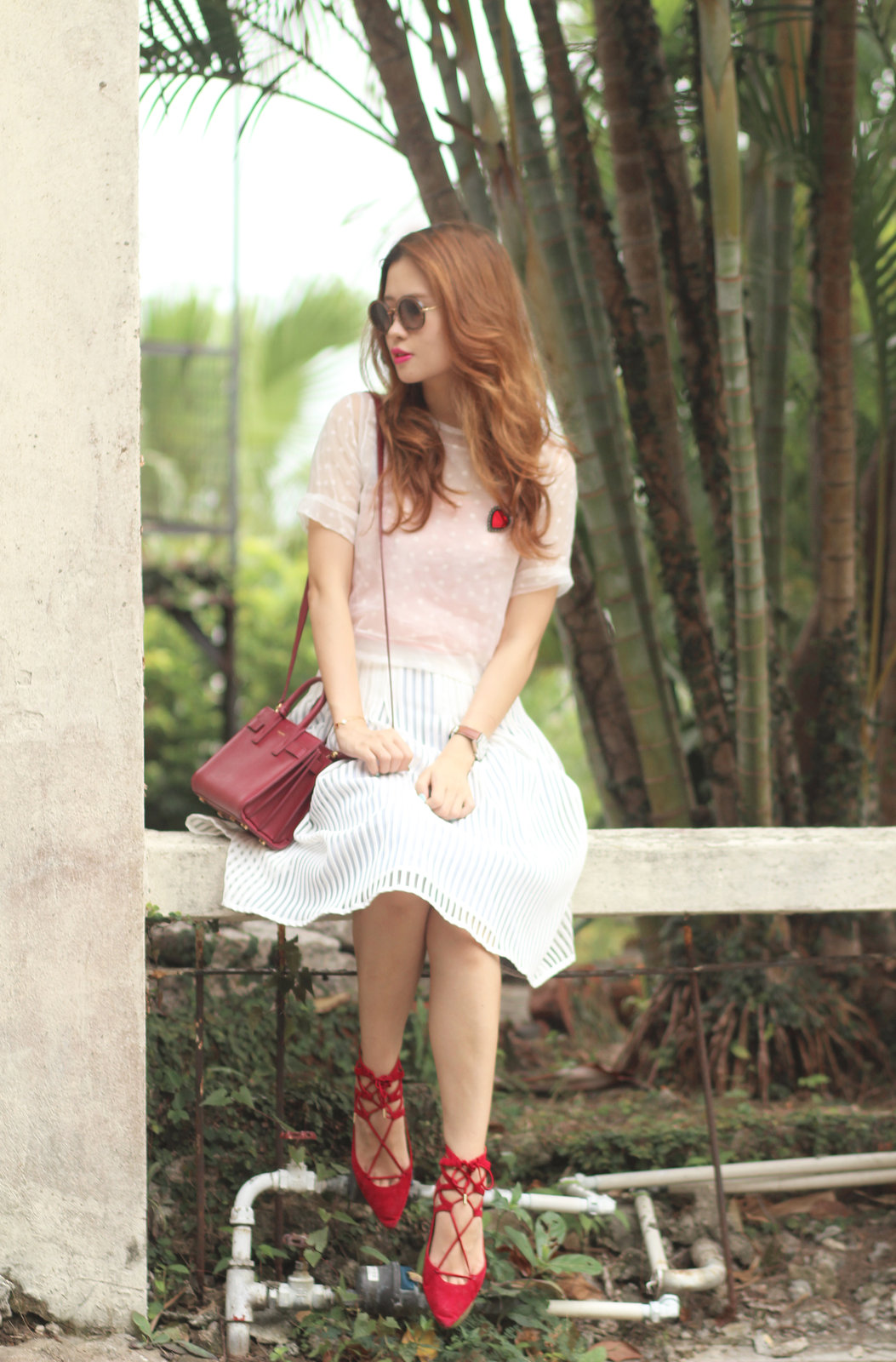 The red heart brooch and lace up shoes may have stolen the limelight at first sight, but this look, like the one in last post, is all about the skirt…the fabric of the skirt to be precise.
Have a guess at what's so special about it!
Sunnies: Miu Miu
Top: The Layers
Brooch: The Refinery (Jennifer Loiselle)
Skirt: The Layers
Bag: Saint Laurent
Shoes: On Pedder (Aquazzura)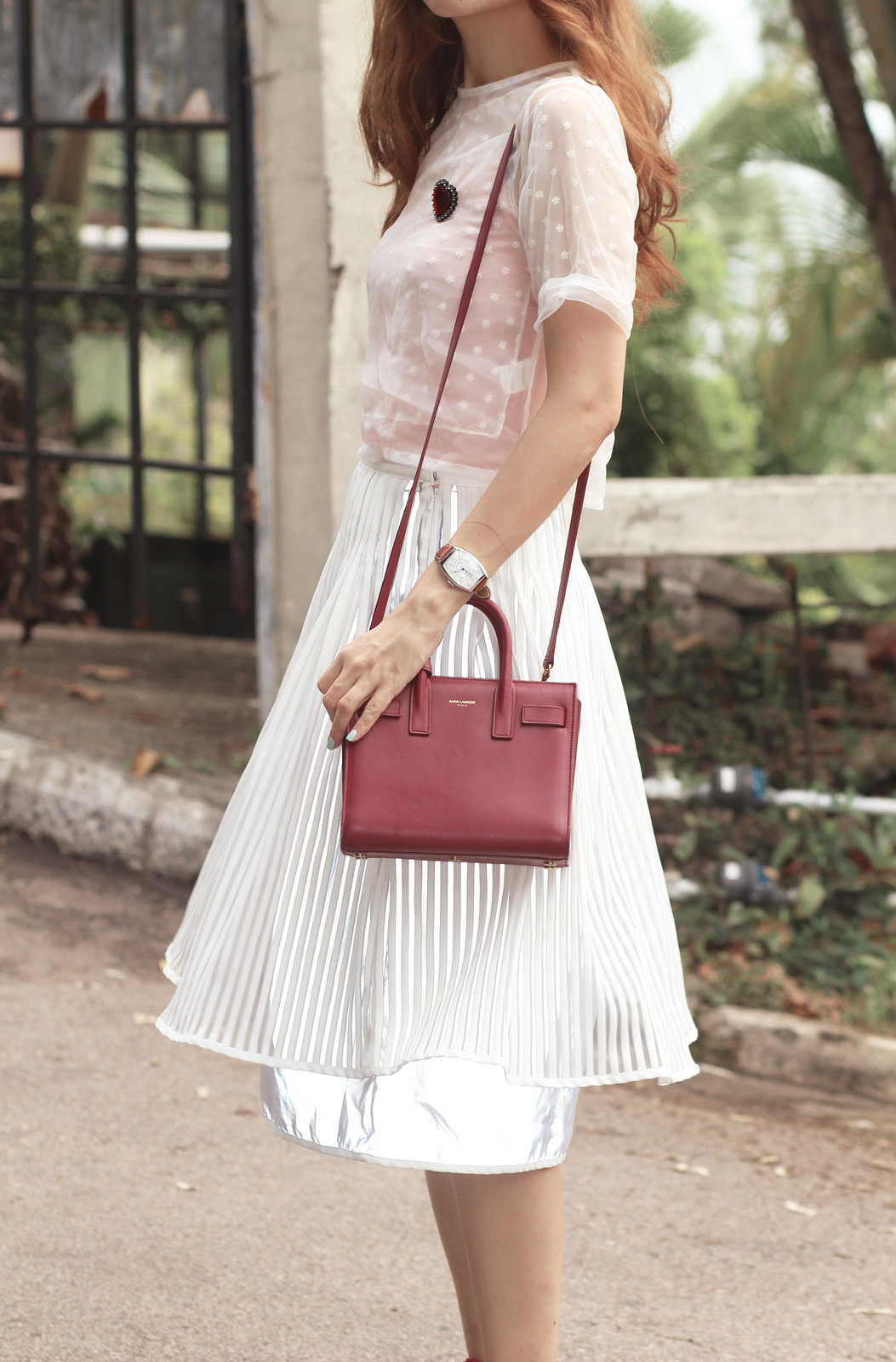 Ta-da: It "emits starlight" when you turn on your camera's flashlight, such a surprising and genius design by the Hong Kong brand The Layers!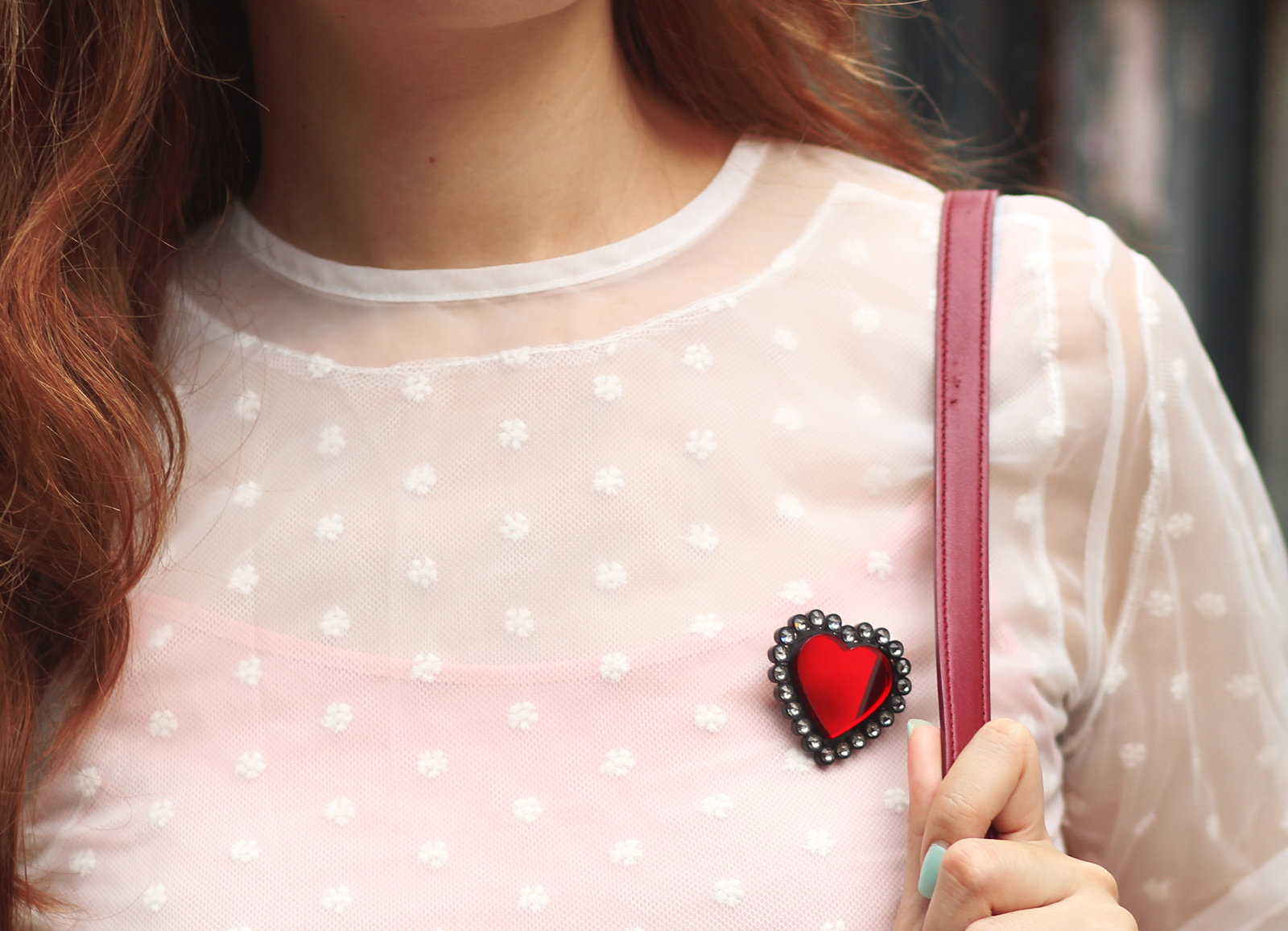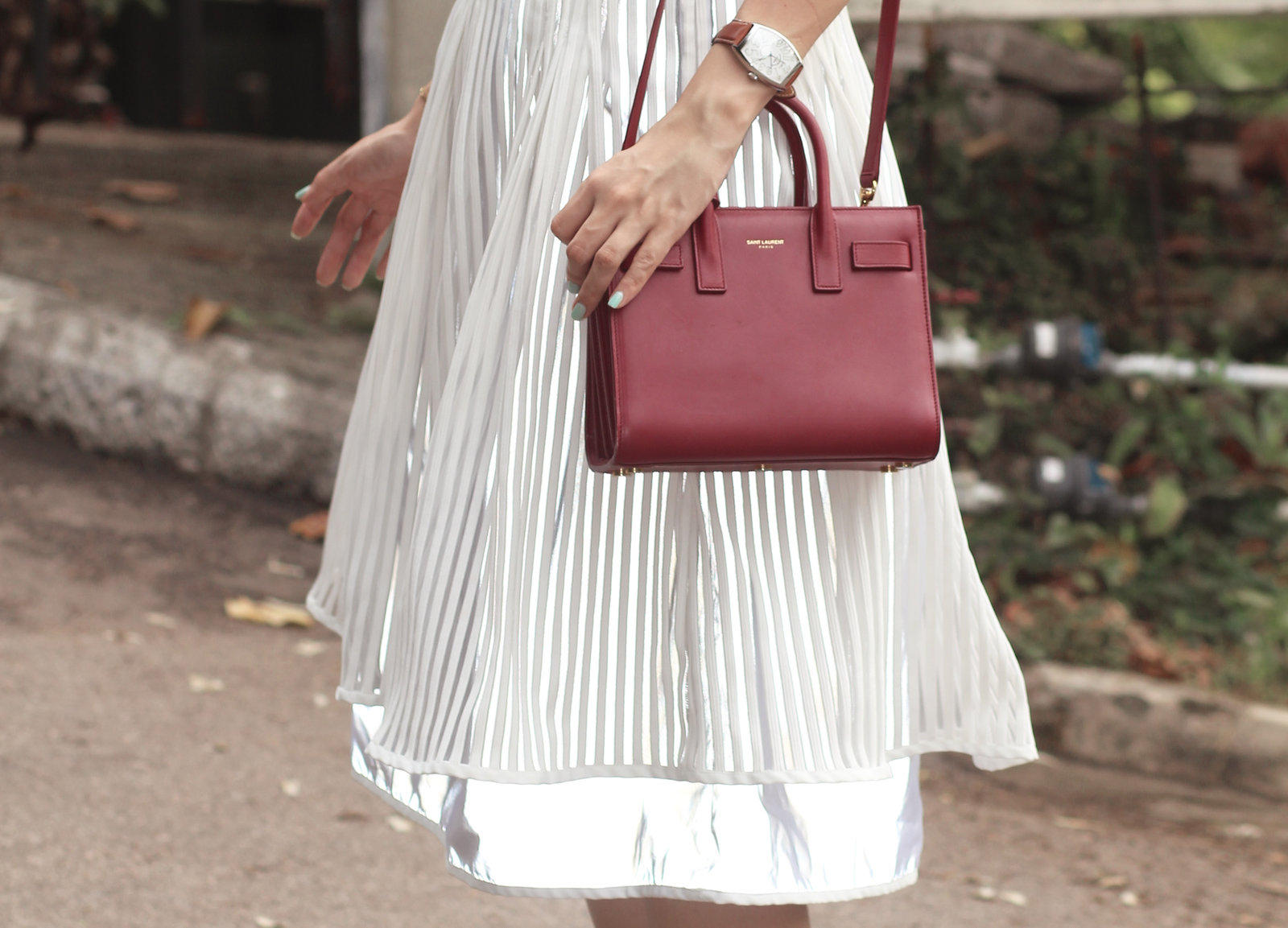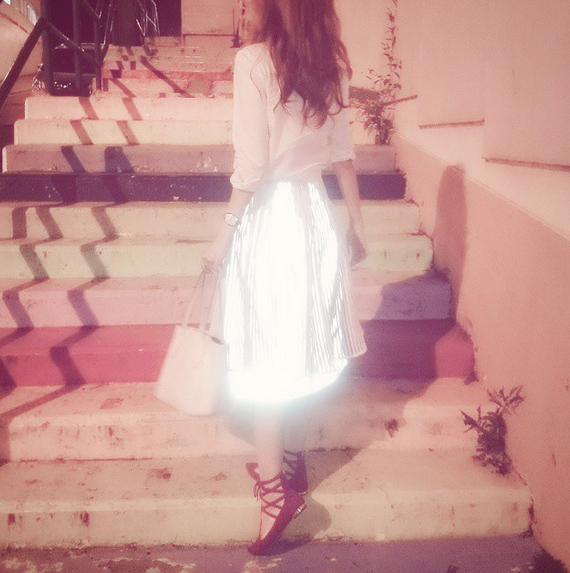 Love,