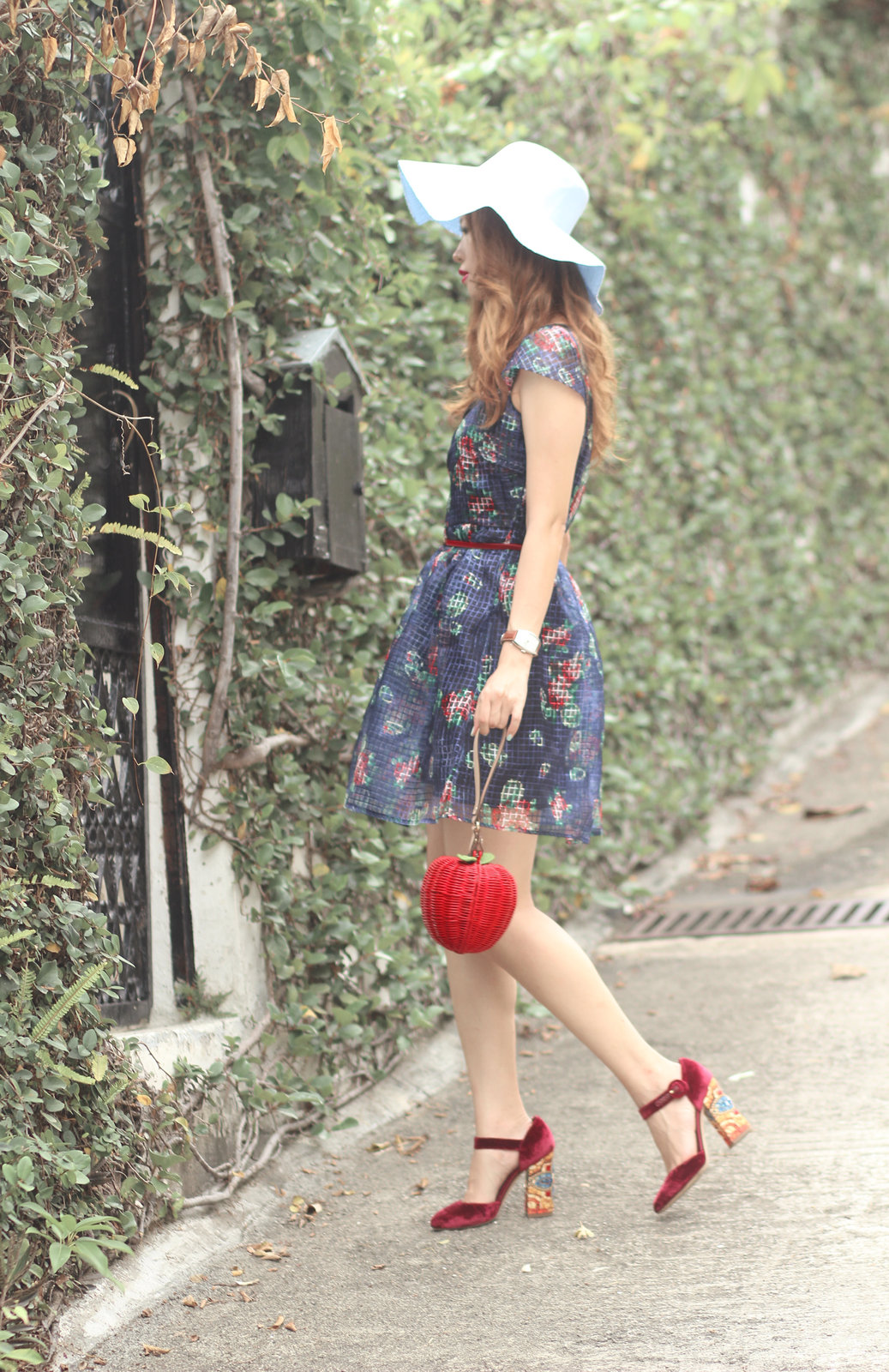 The eternal allure of apple lies in its contrary qualities.
It looks ingenue and wicked at once.   There is just something about that shade of red which is seductive and dangerous yet also hopeful.
Allegedly, it keeps the doctor away, but hey, it almost killed Snow White, and actually killed Alan Turing.  You may associate it with the highest level of innovation in recent decades, but don't you forget it's been the symbol of sin for thousand years.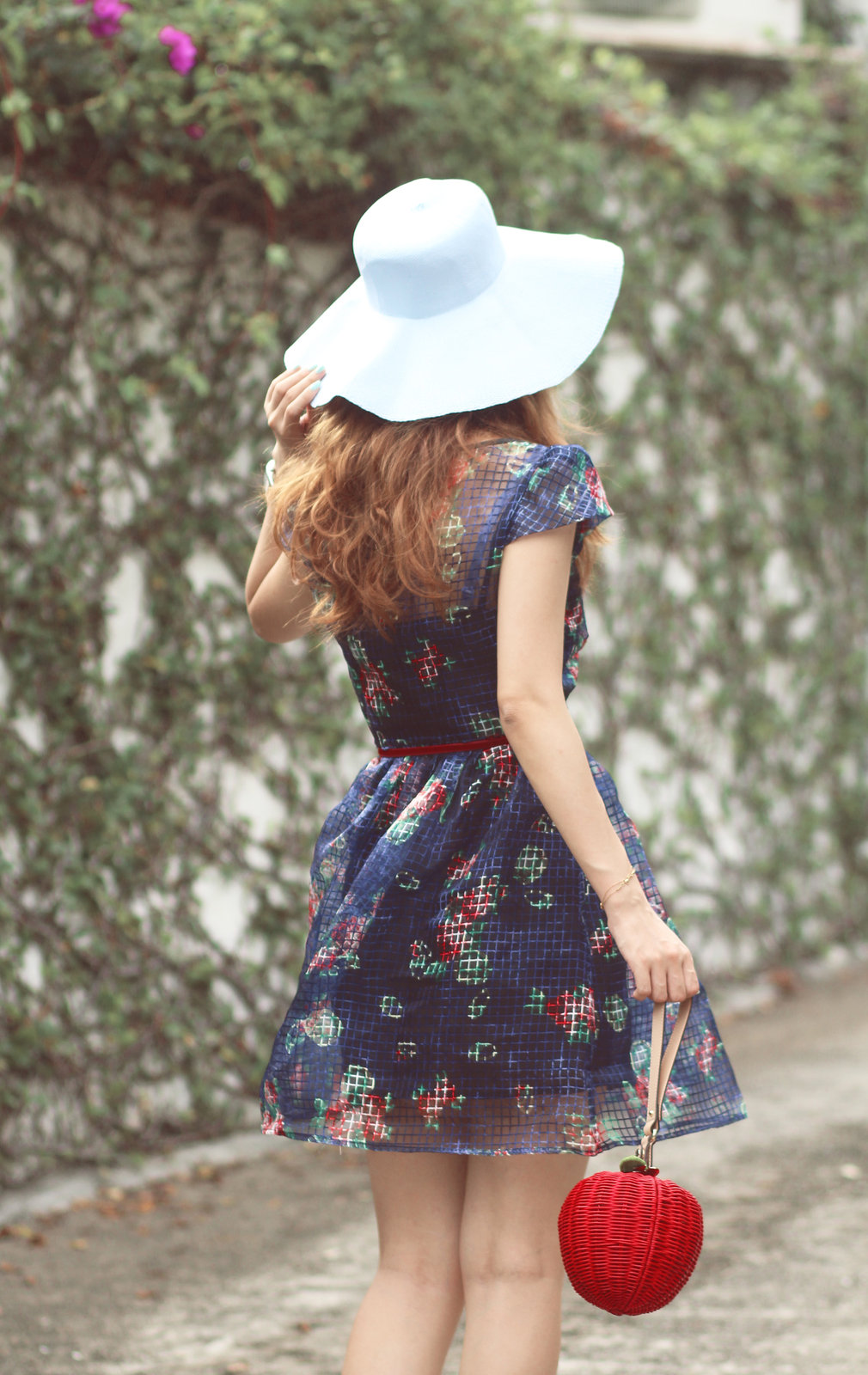 Hat: H&M
Dress: Alice's Pig
Clutch: Kate Spade
Heels: Dolce & Gabbana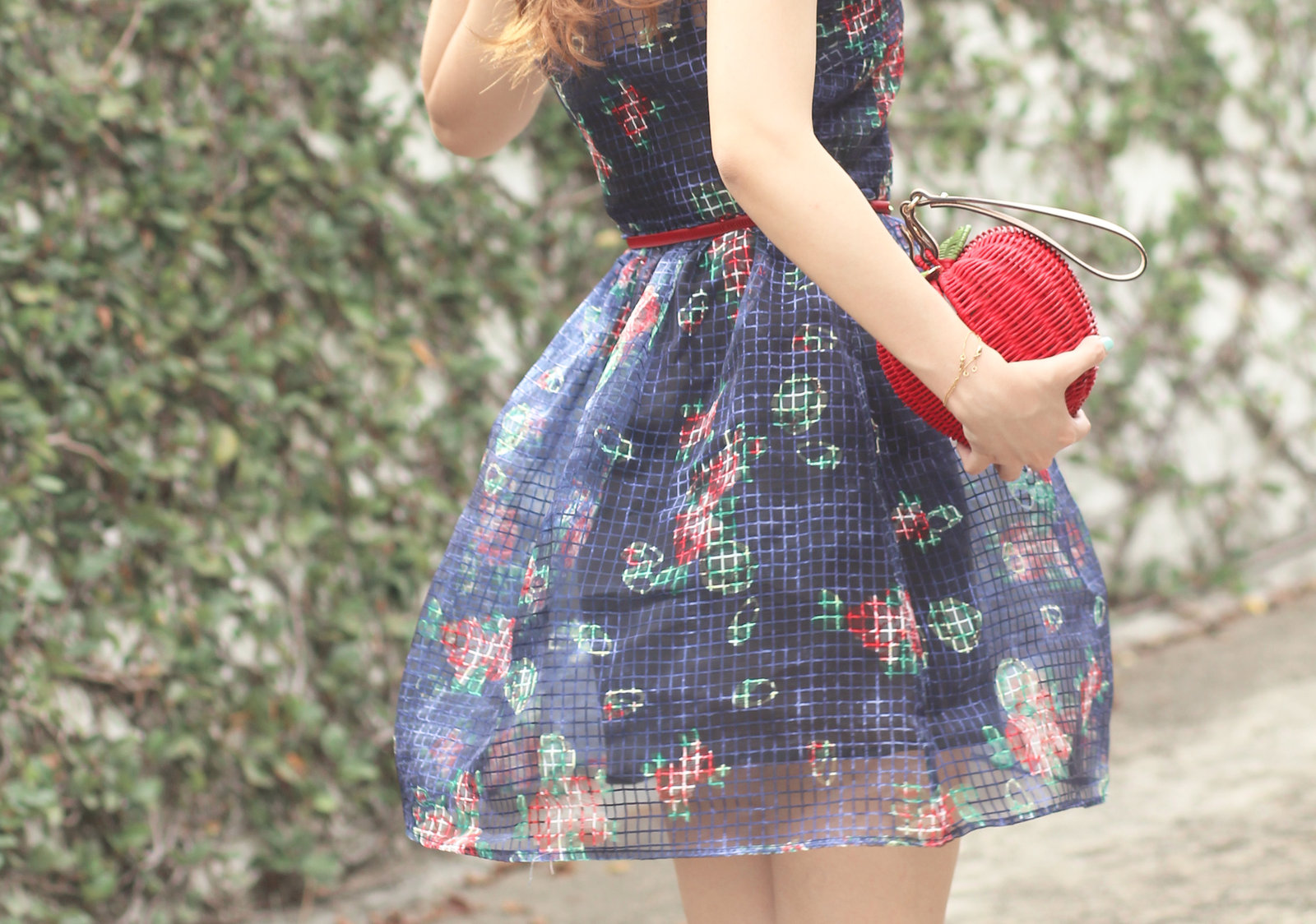 Accentuate you waist with a thin red belt and go for a pair of maroon velvet Mary Jane, then just enjoy looking outrageously retro.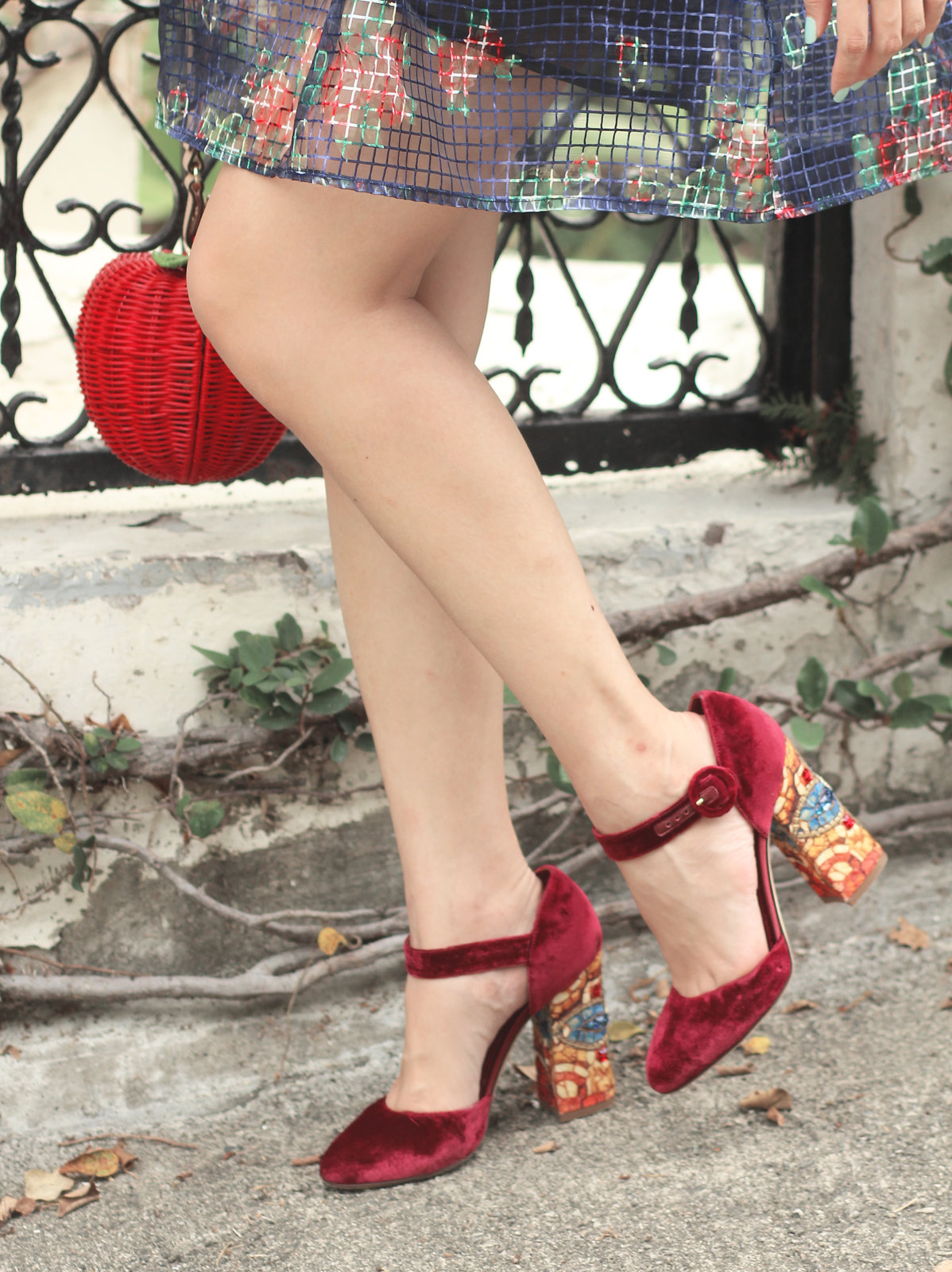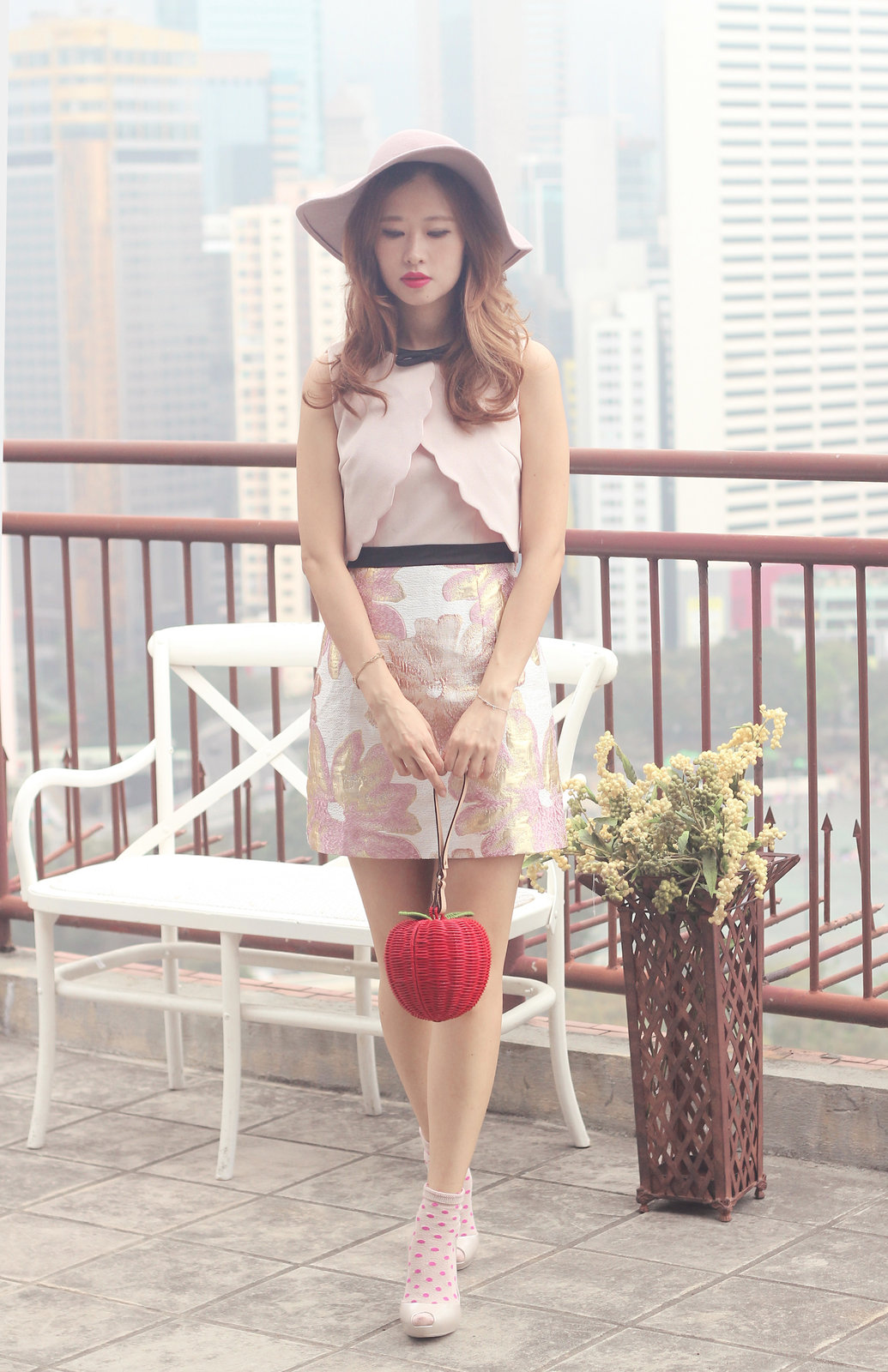 Hat: Topshop
Dress: Chicwish
Heels: Melissa x Karl Lagerfeld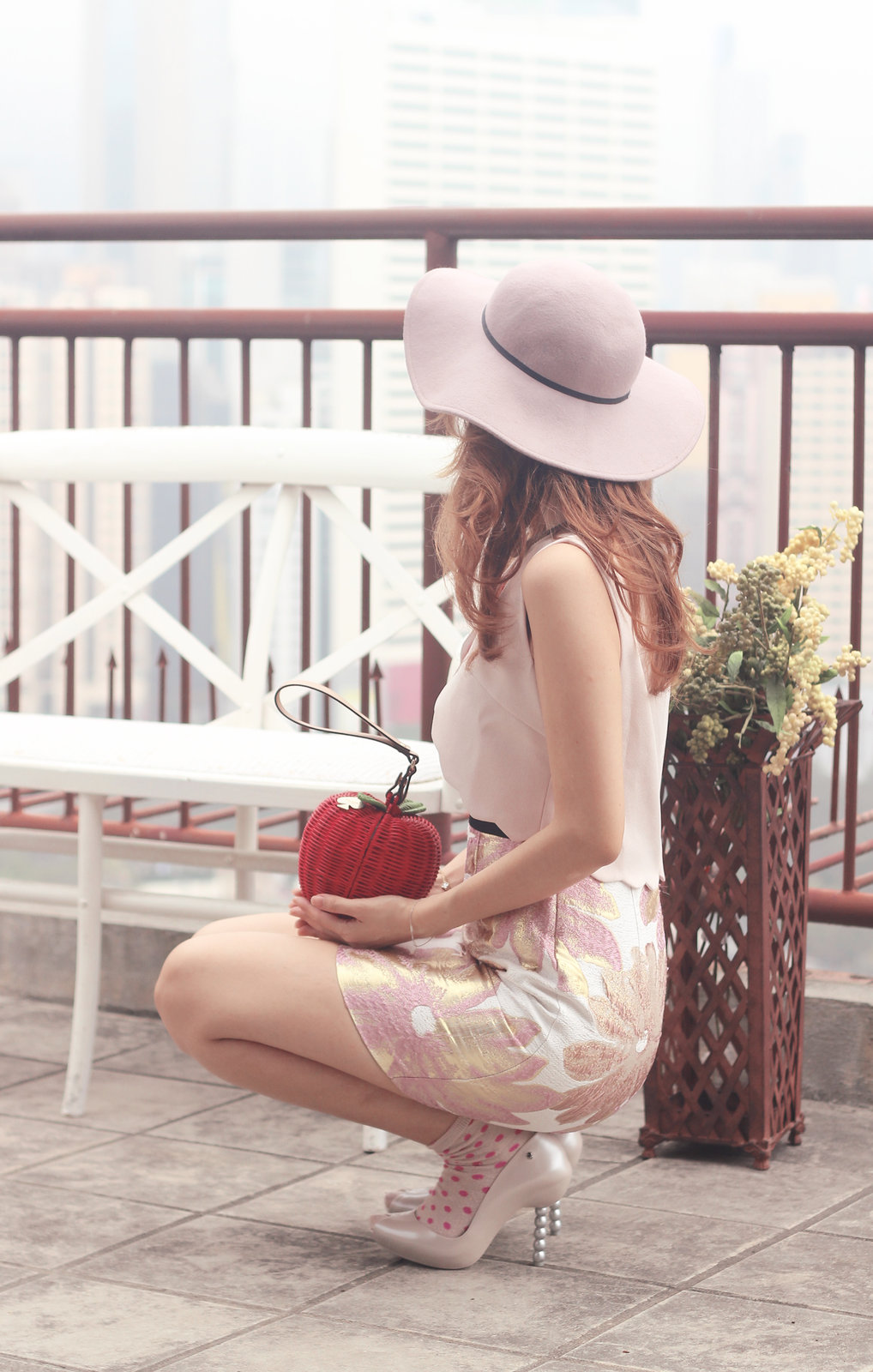 Love,