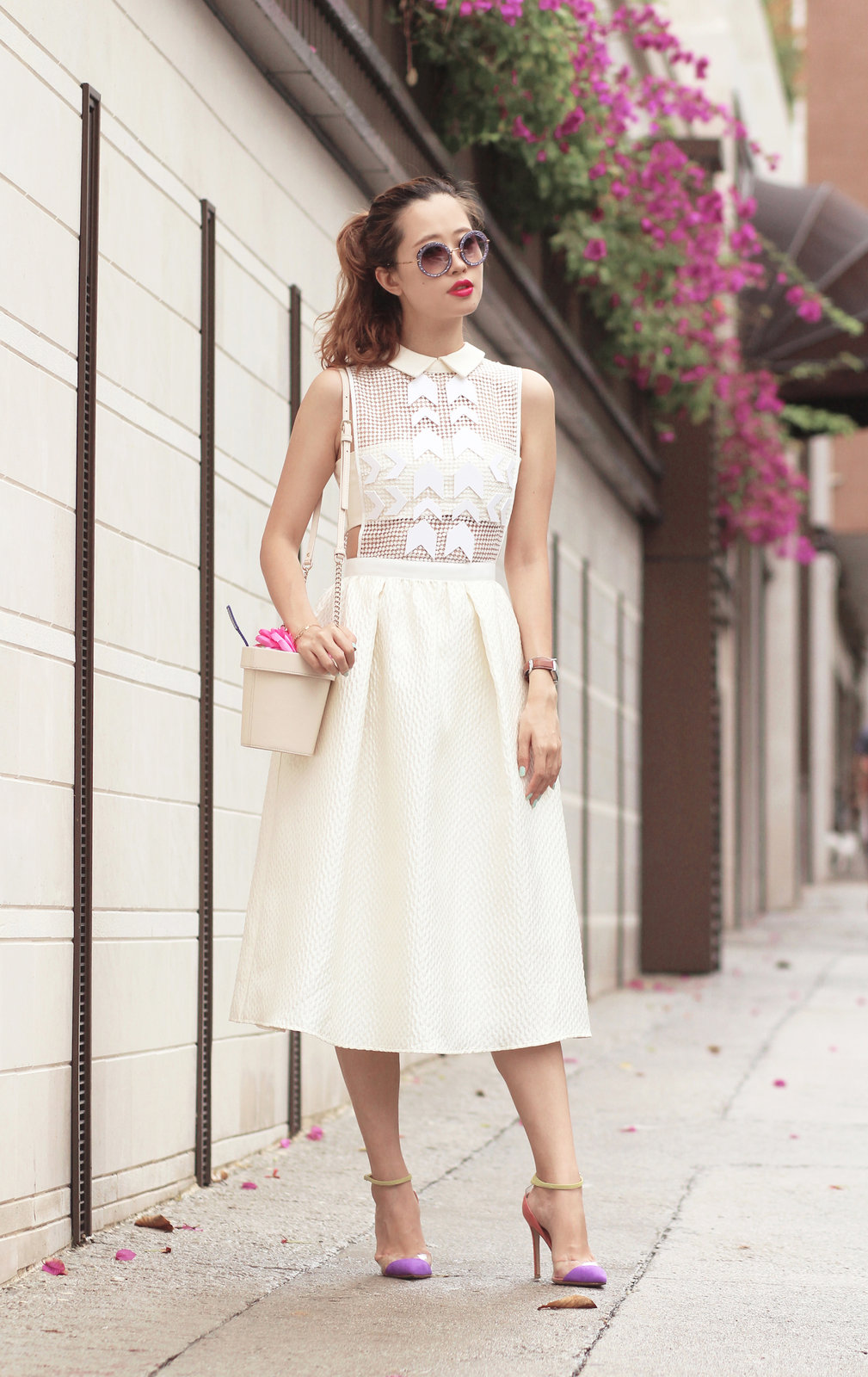 If you googled "Self-Portrait" two years ago, chances are the paintings by Vincent van Gogh would pop up.
 Now, occupying the first page of the search results is this London based fashion label.  Simply add "dress" after "self-portrait" in your search and click "Images", you can then delve into the sea of some really, really pretty lace and crochet.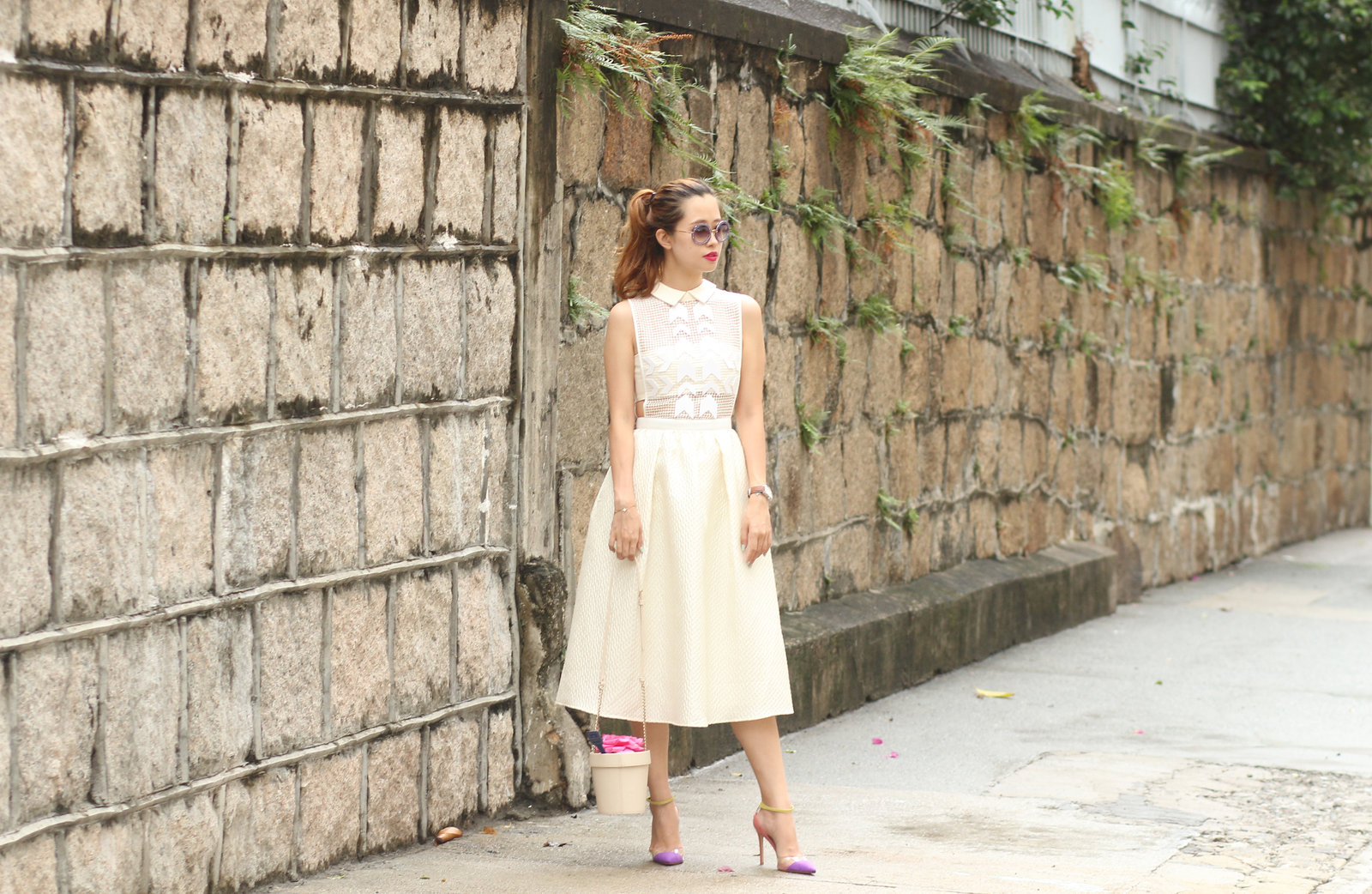 Regardless of the absence of the brand's signature lace, this dress still made my heart do the fandango at first sight.
I can't decide if I love its classic, flattering silhouette or the genius arrow appliques more.
Sunnies: Miu Miu
Dress: Self-Portrait
Bag: Kate Spade
Heels: Gianvito Rossi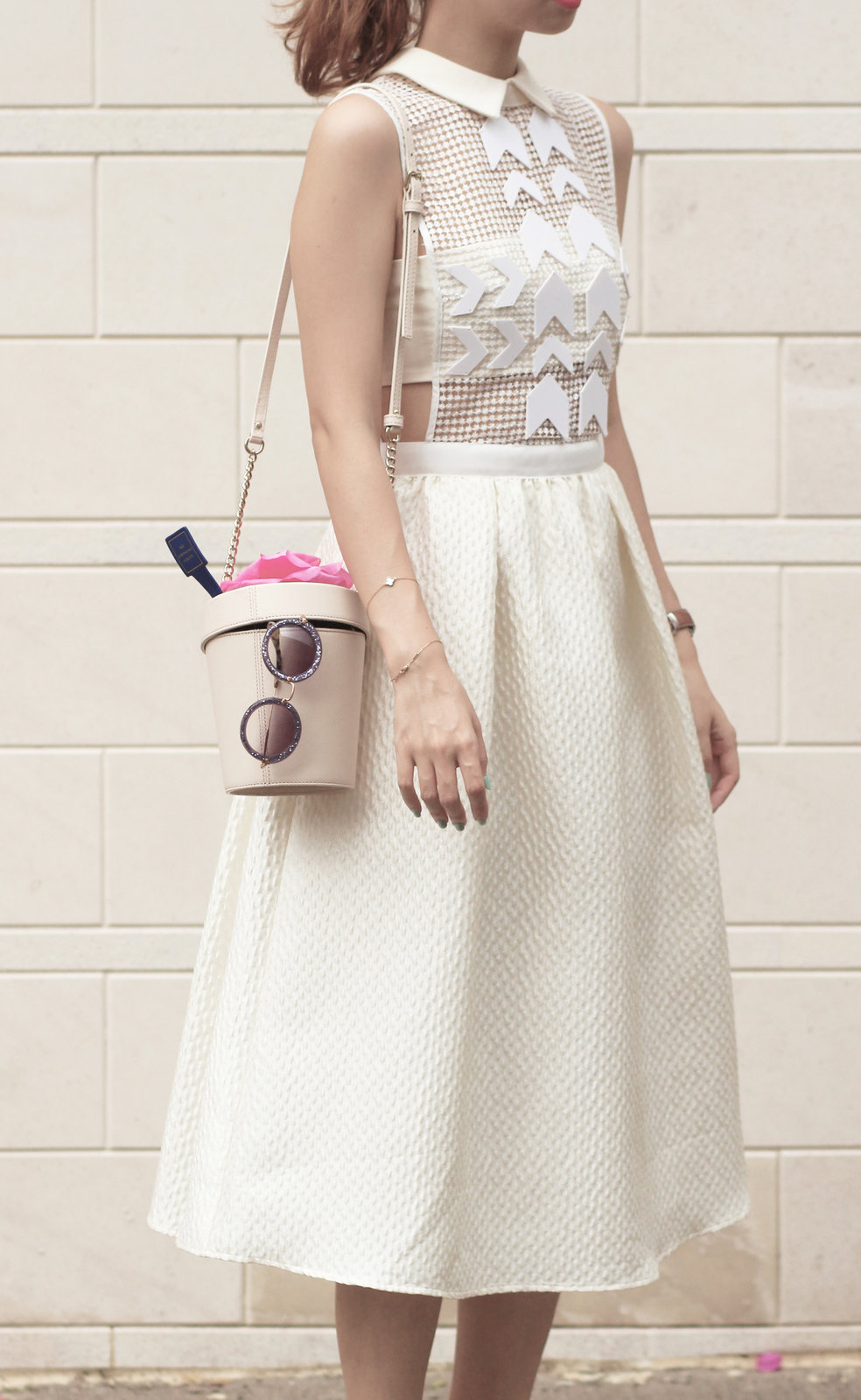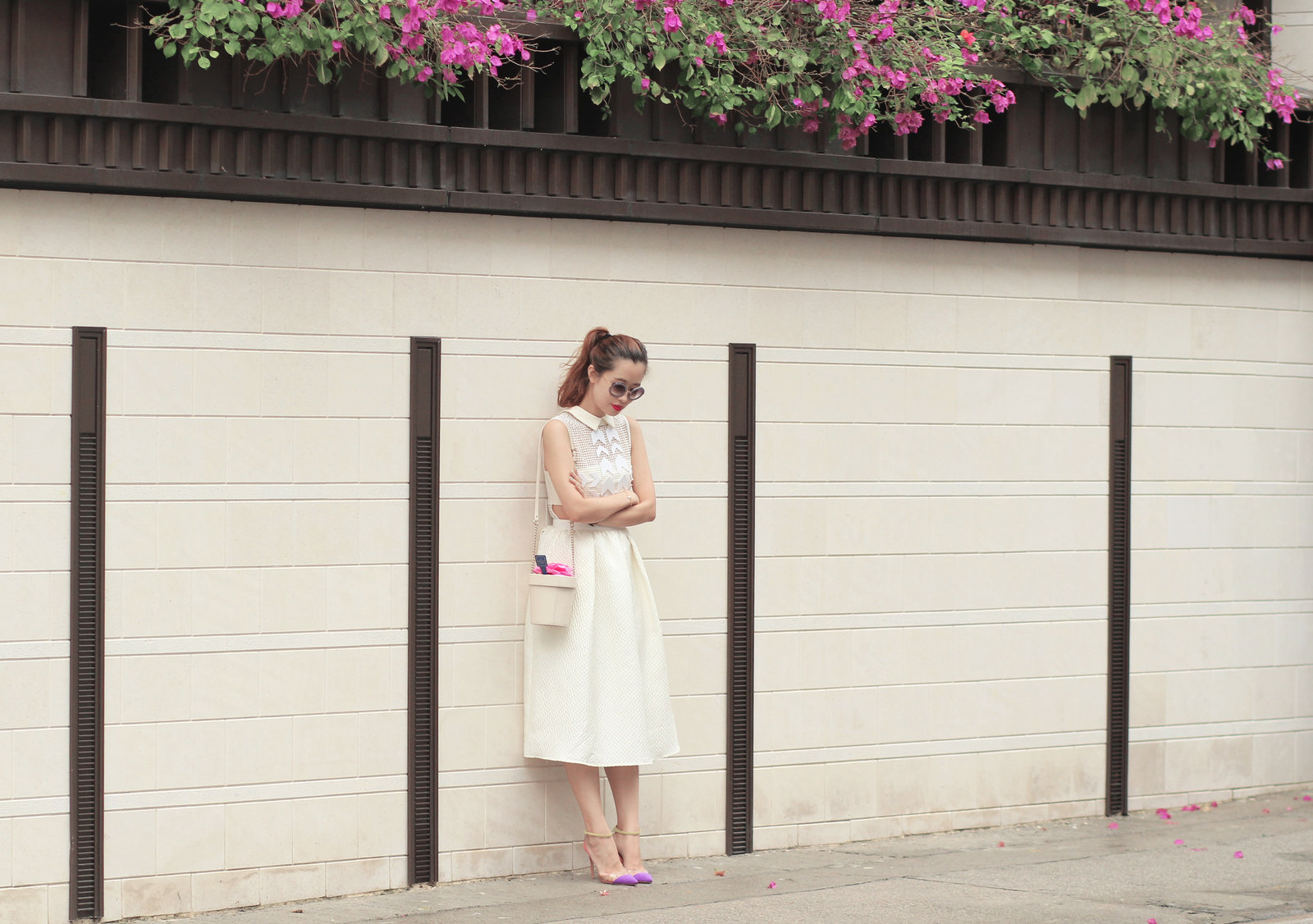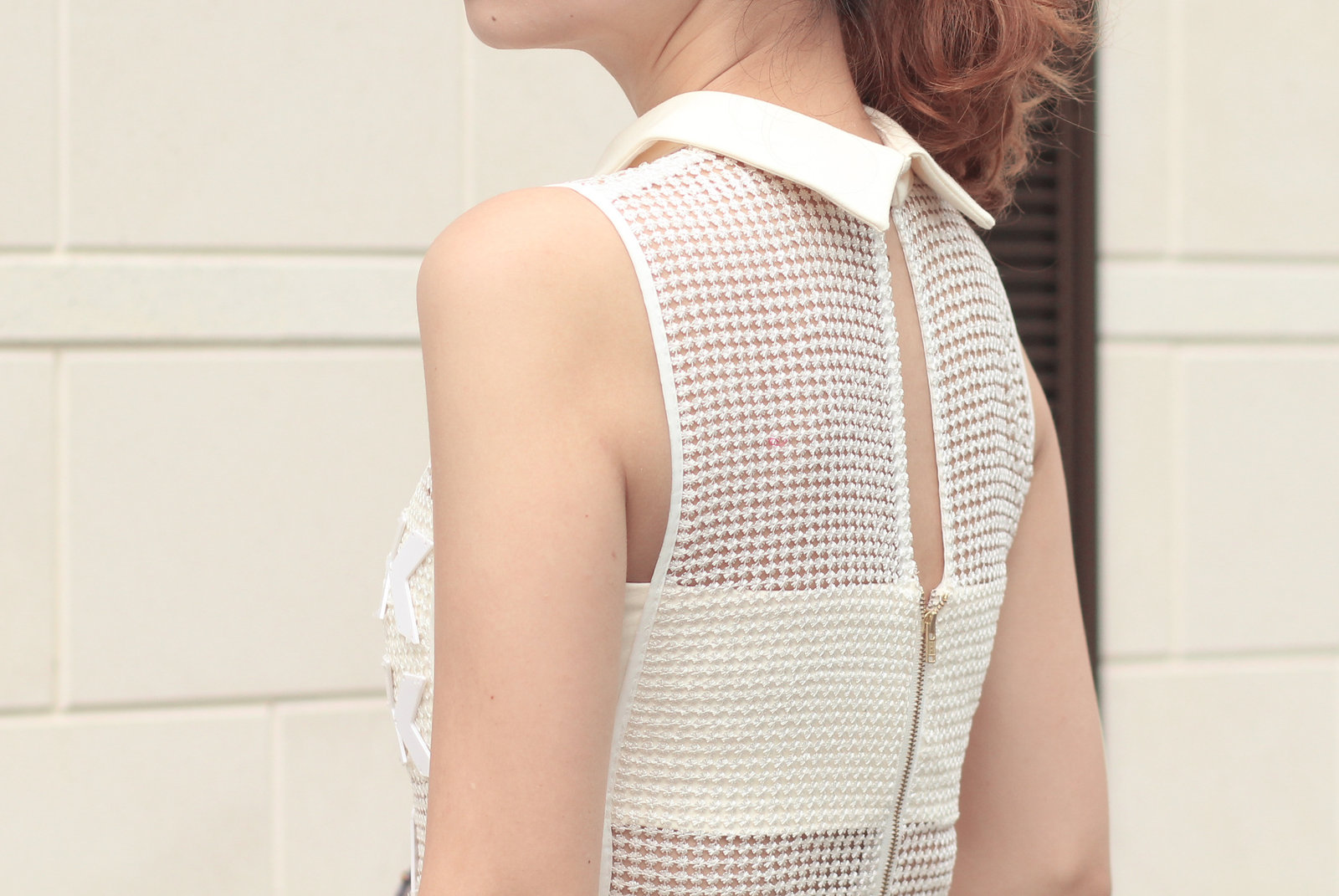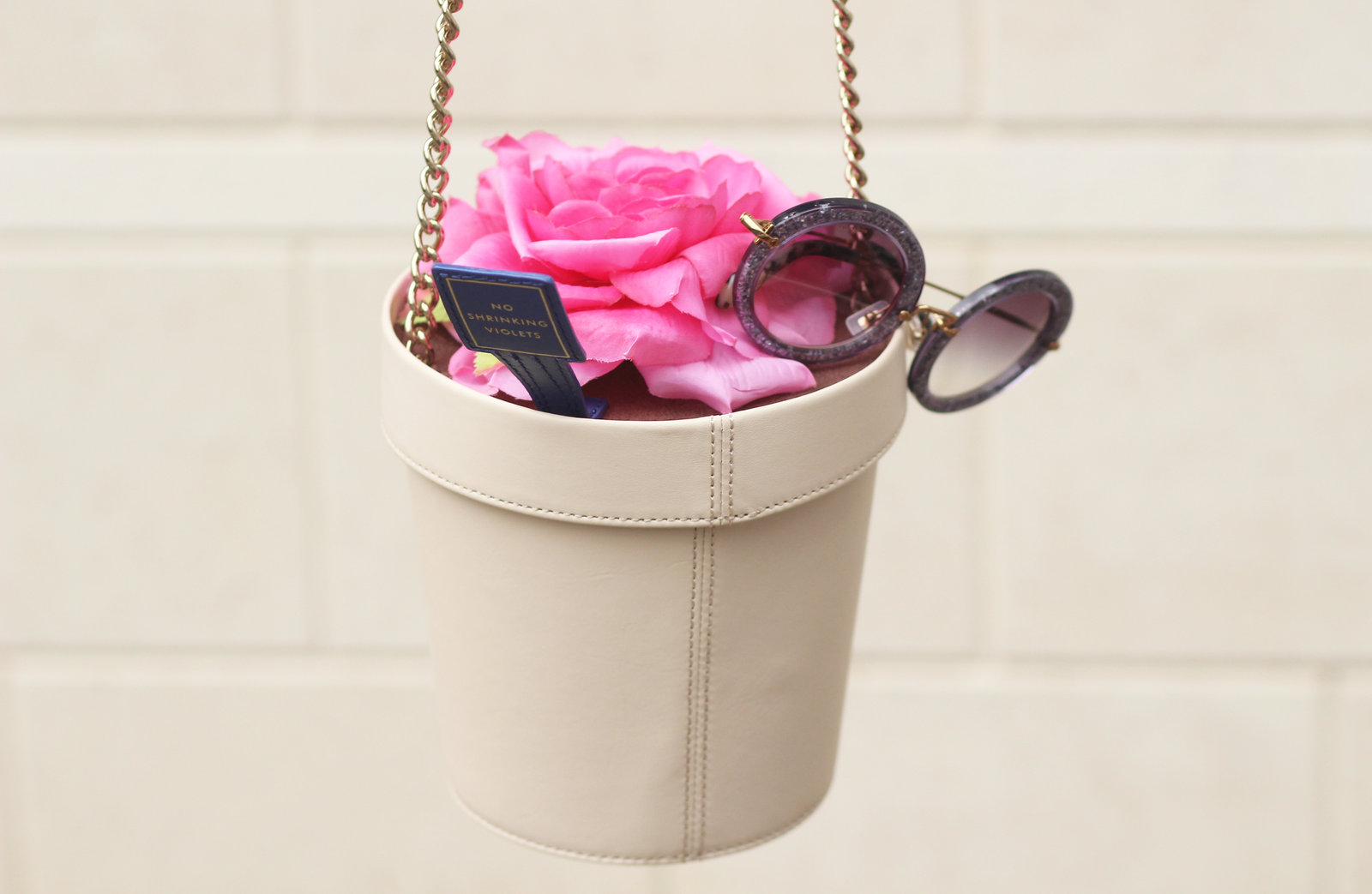 Check out the Chinese version of my post about this dress at Popbee.com HERE!
Love,