HIGH JEWELLERY WORKSHOP OF CARTIER
|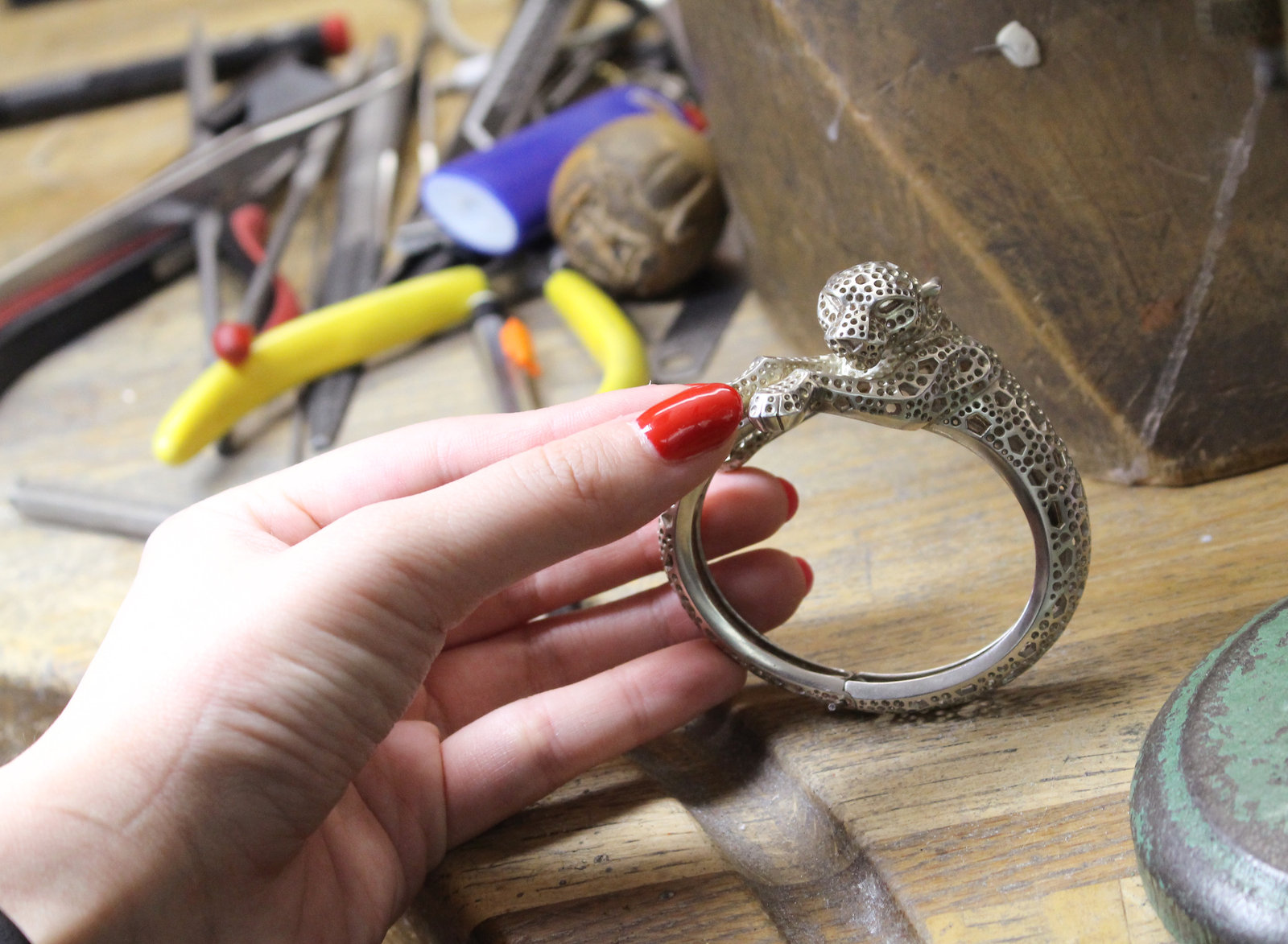 We know for a fact that every piece of Cartier's High Jewellery is made with extraordinary craftsmanship and immaculate attention to details.   However, knowing it doesn't make seeing its execution any less awe-inspiring.
Being invited to see the world's best jewellers bringing precious stones into life at Cartier's High Jewellery Workshop is a huge privilege, an eye-opening experience forever emblazoned in my mind.   This picture shows the Panthère de Cartier bracelet before diamonds, onyx and emeralds are set, which already has taken the jewellers hundreds of hours to make.
Click in and take a rare glimpse into the birthplace of some of the world's most exceptional jewellery pieces with me!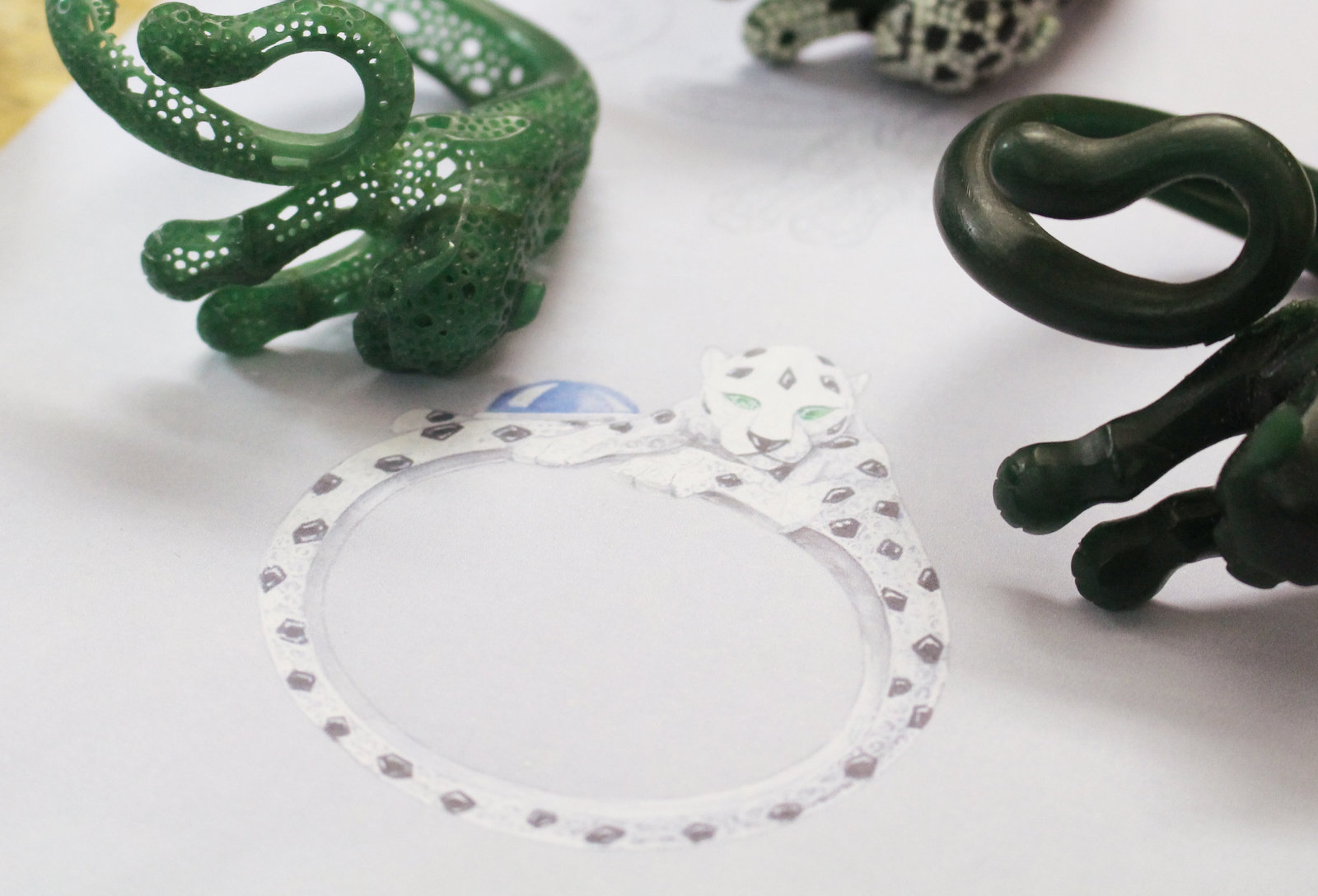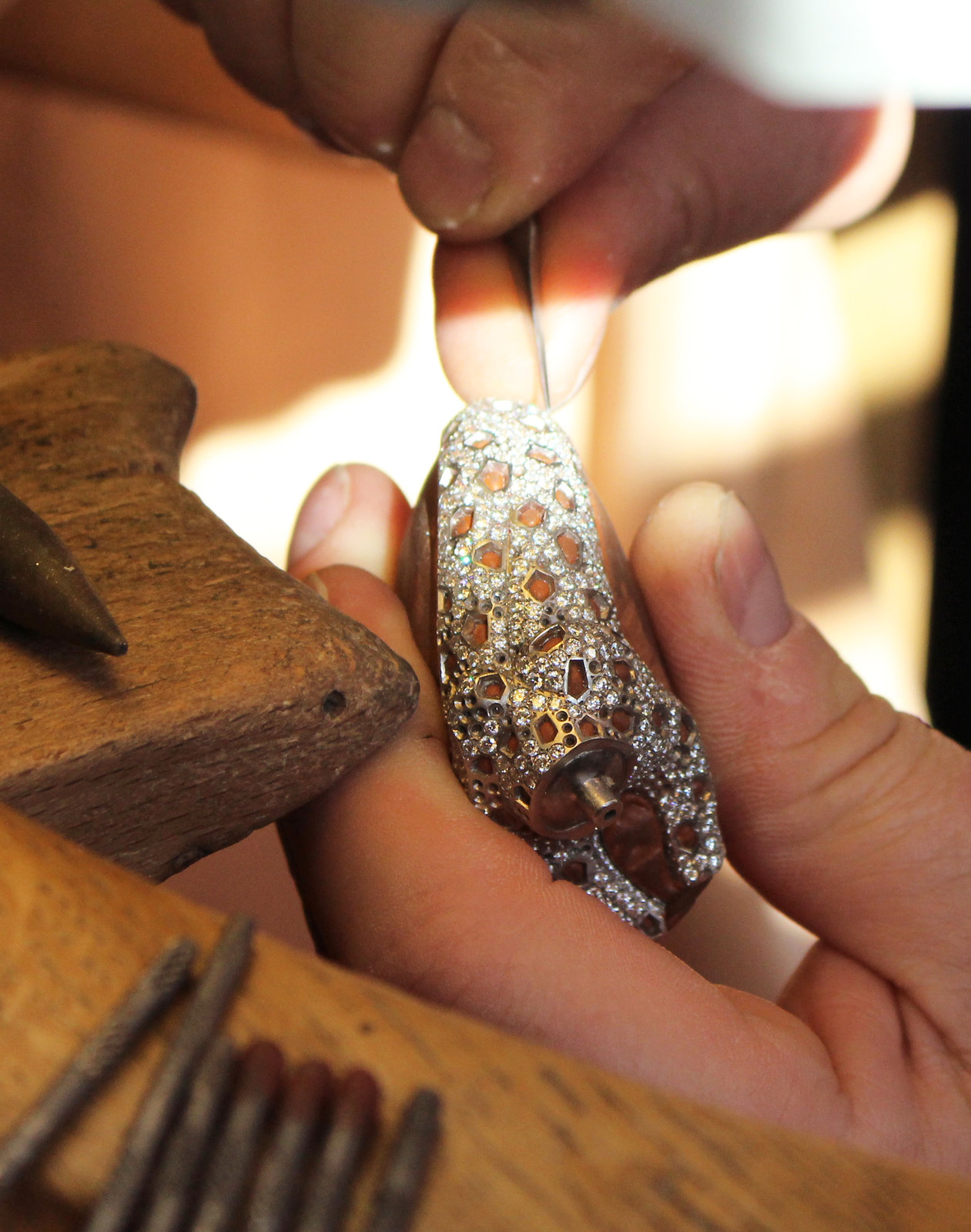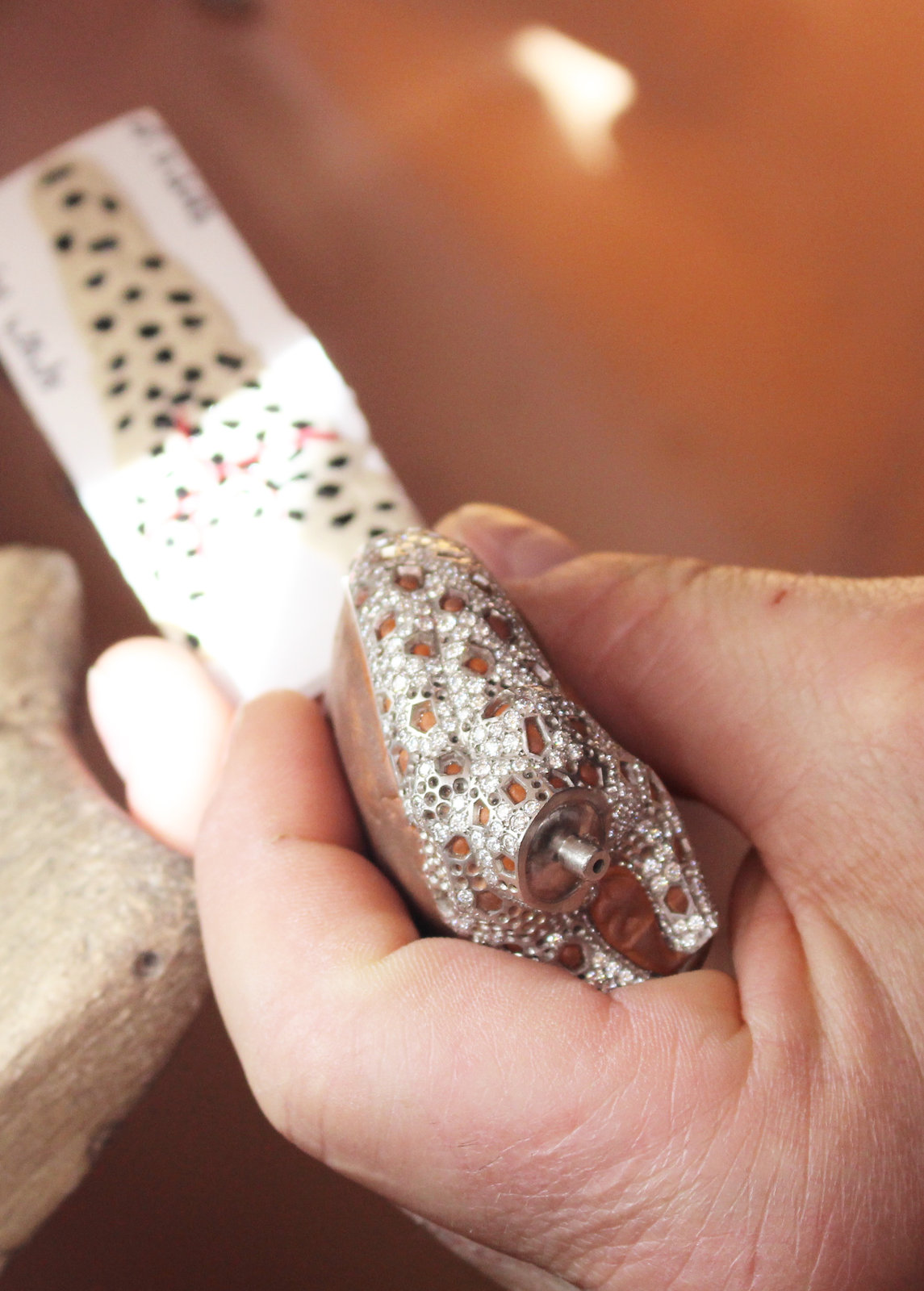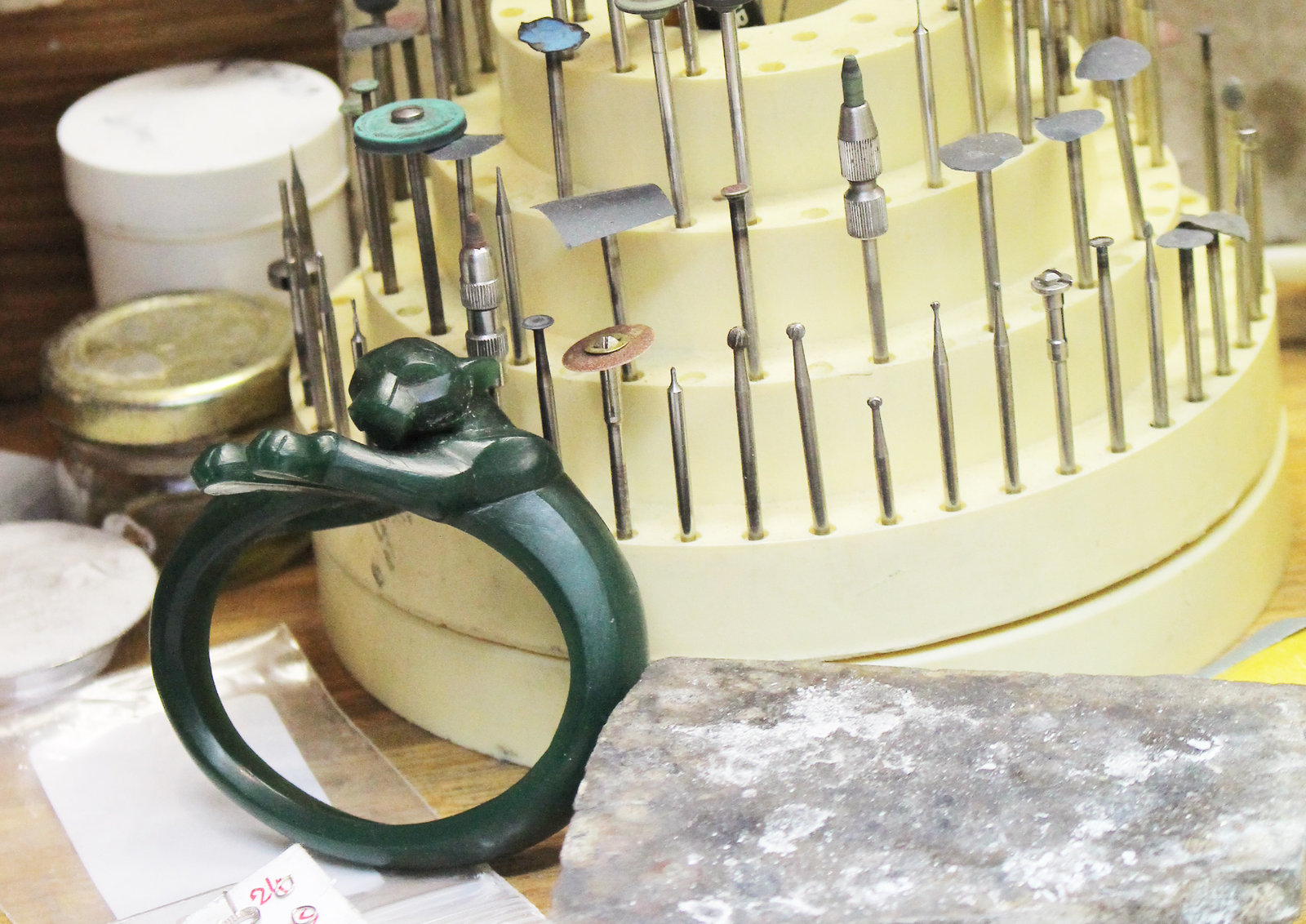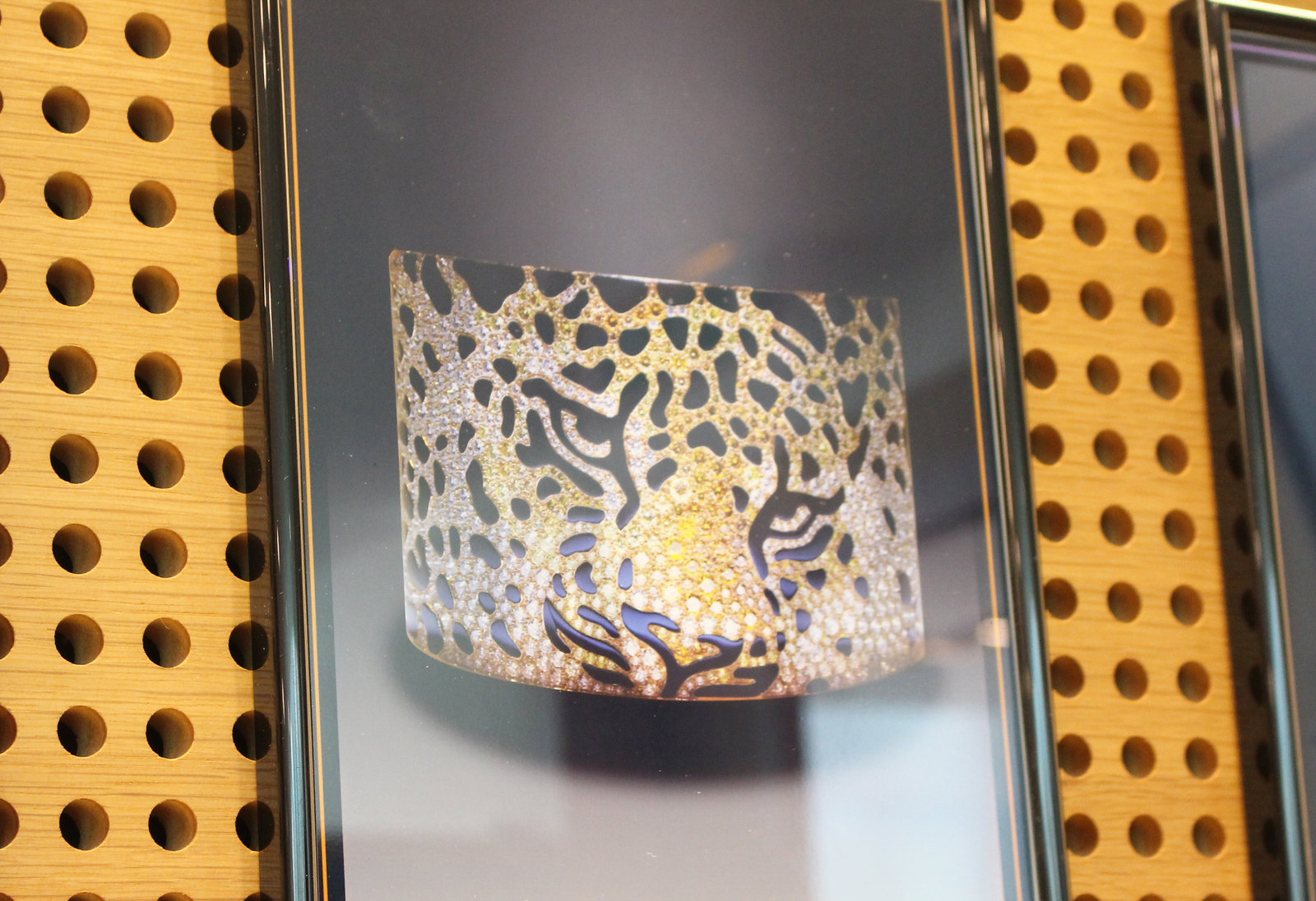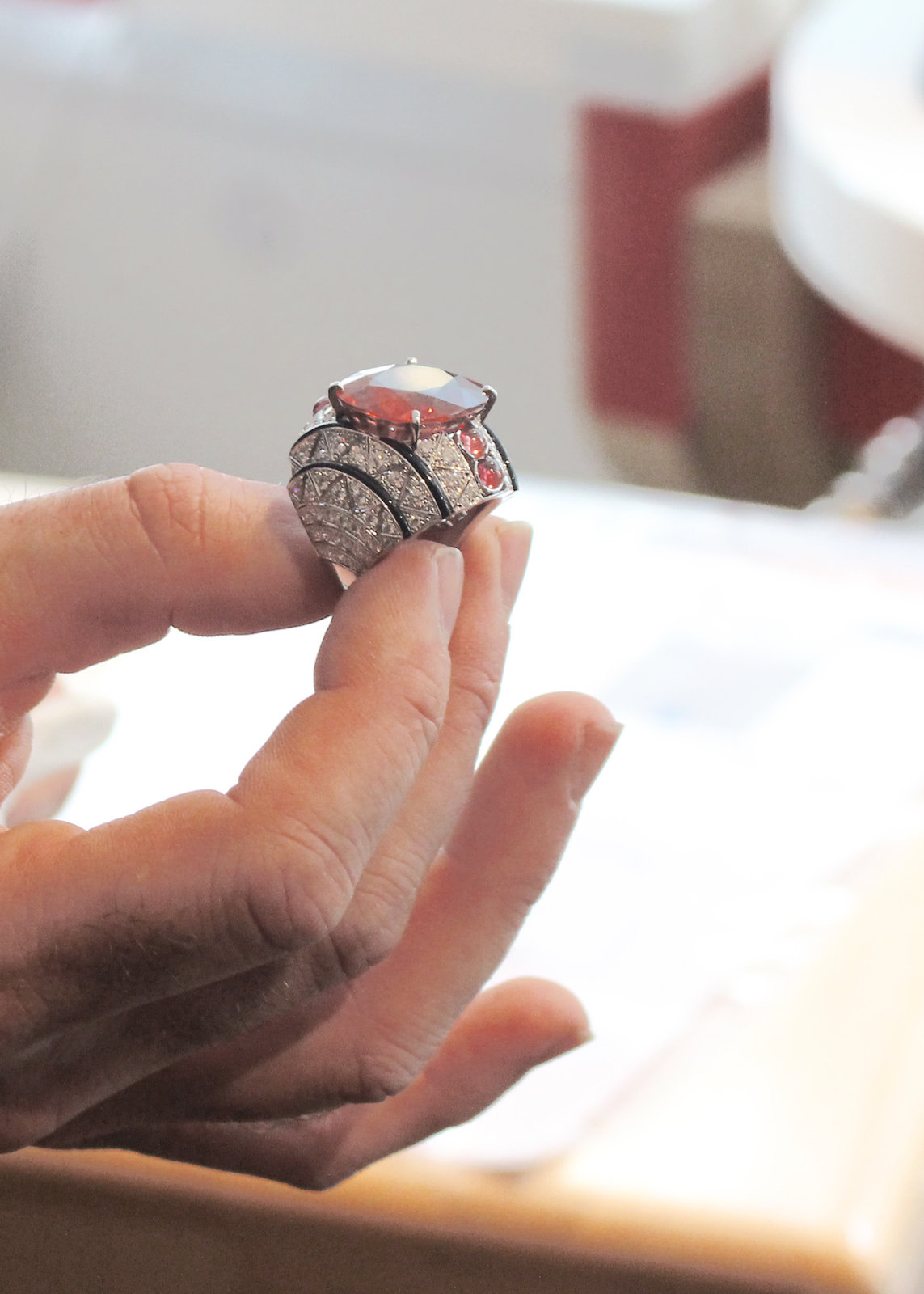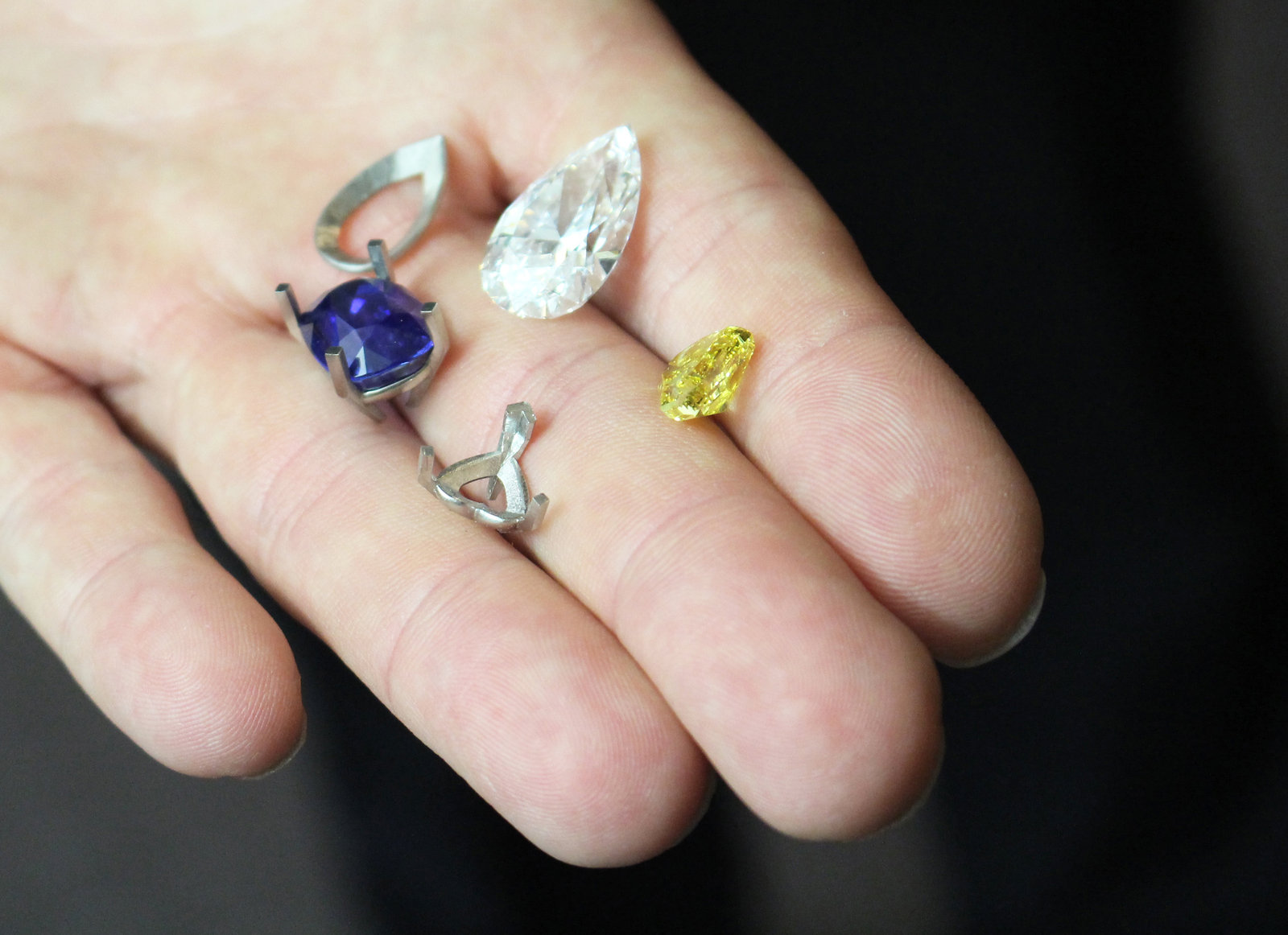 Love,