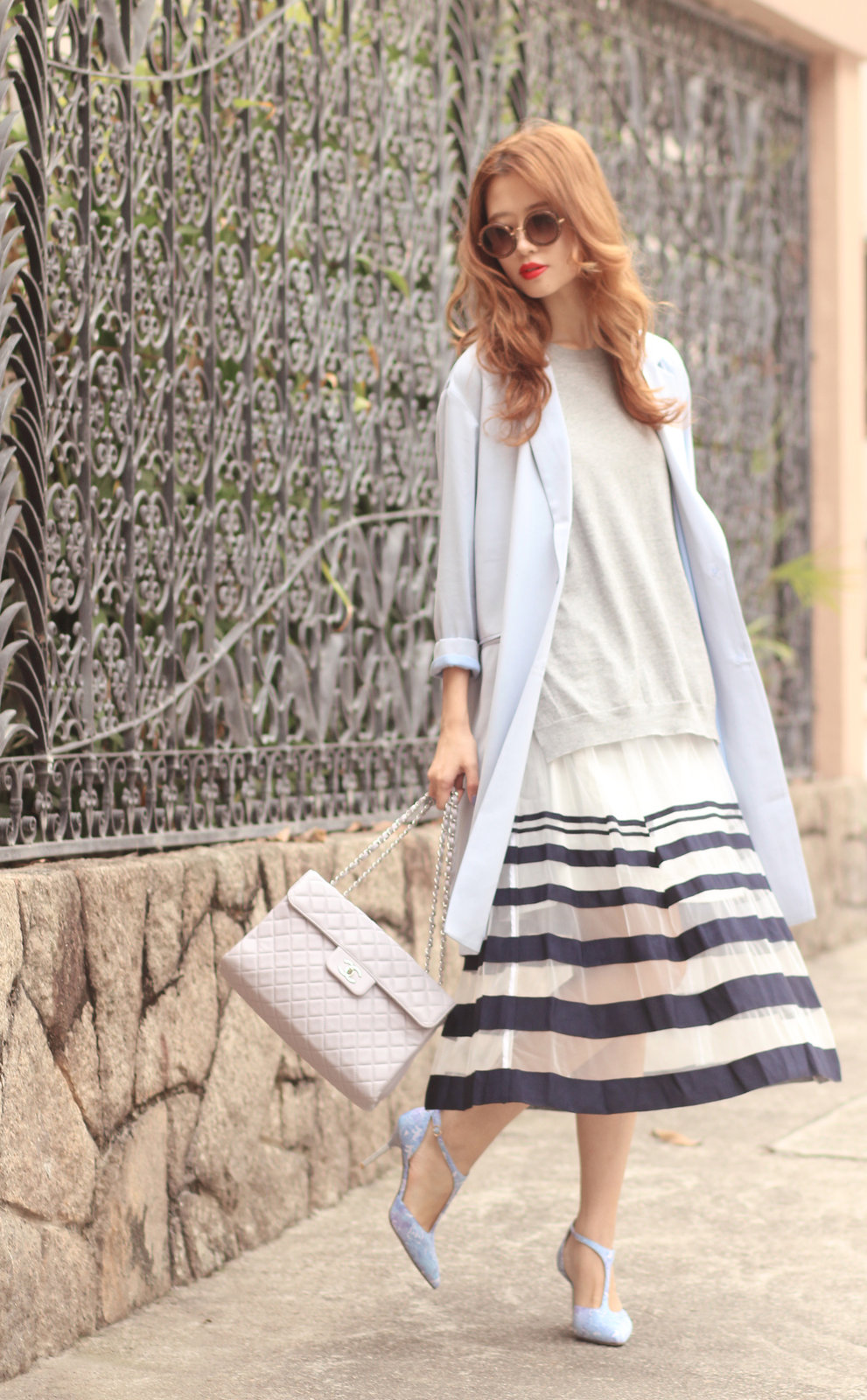 Spring is now officially here and my powder power is in full force.
Sunnies: Miu Miu
Blazer: Tout a Coup
Top: b + ab
Skirt: b + ab
Bag: Chanel
Heels: Venilla Suite
As you may know, I wear pastels all seasons, but there are just so many more options to choose from when it's Spring/Summer.   And let's face it, water colors look their best in chiffon, tulle, lace and the like.
INSIDE: 3 other outfits in hues of honeydew, carnation pink and apricot.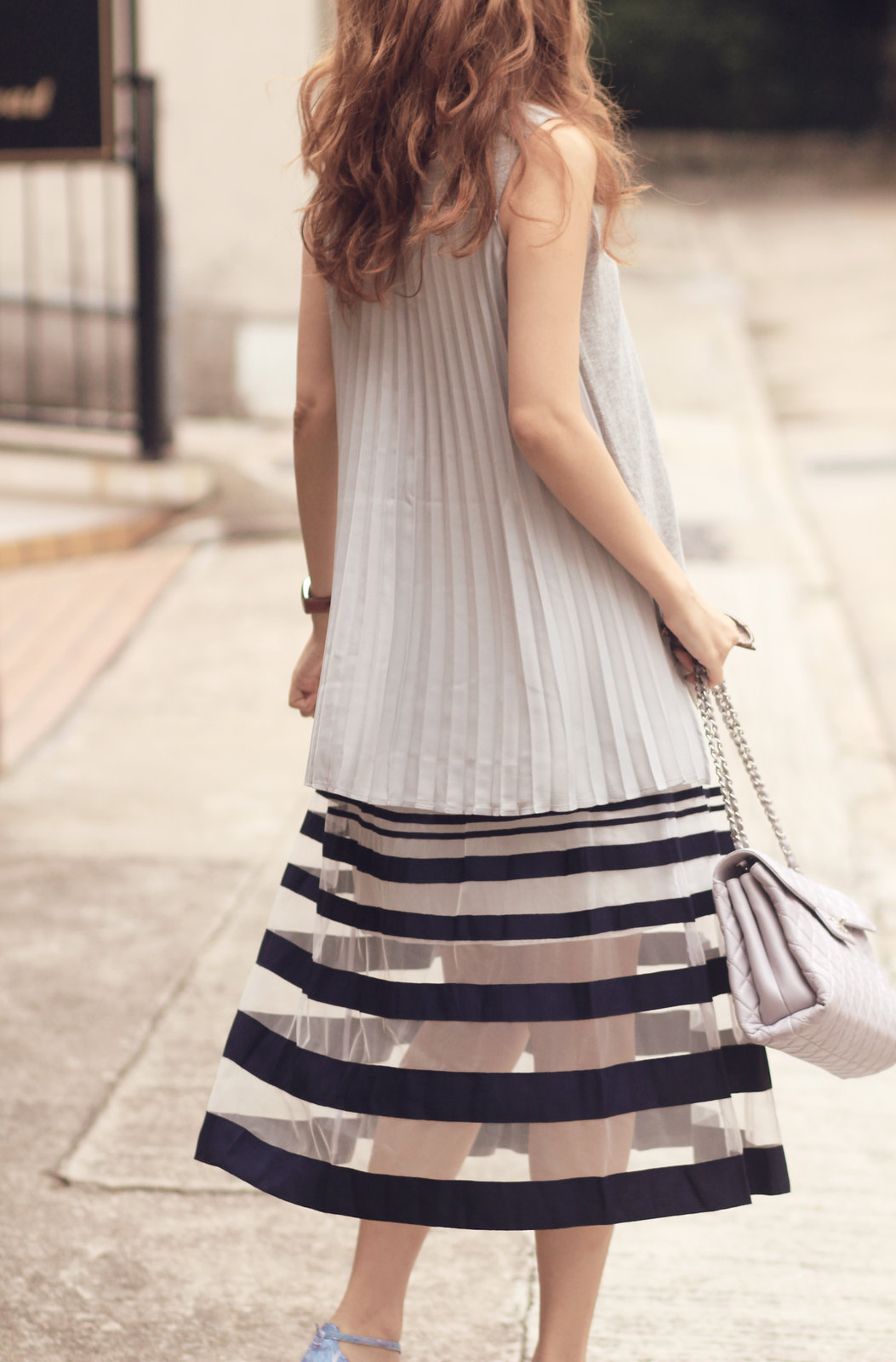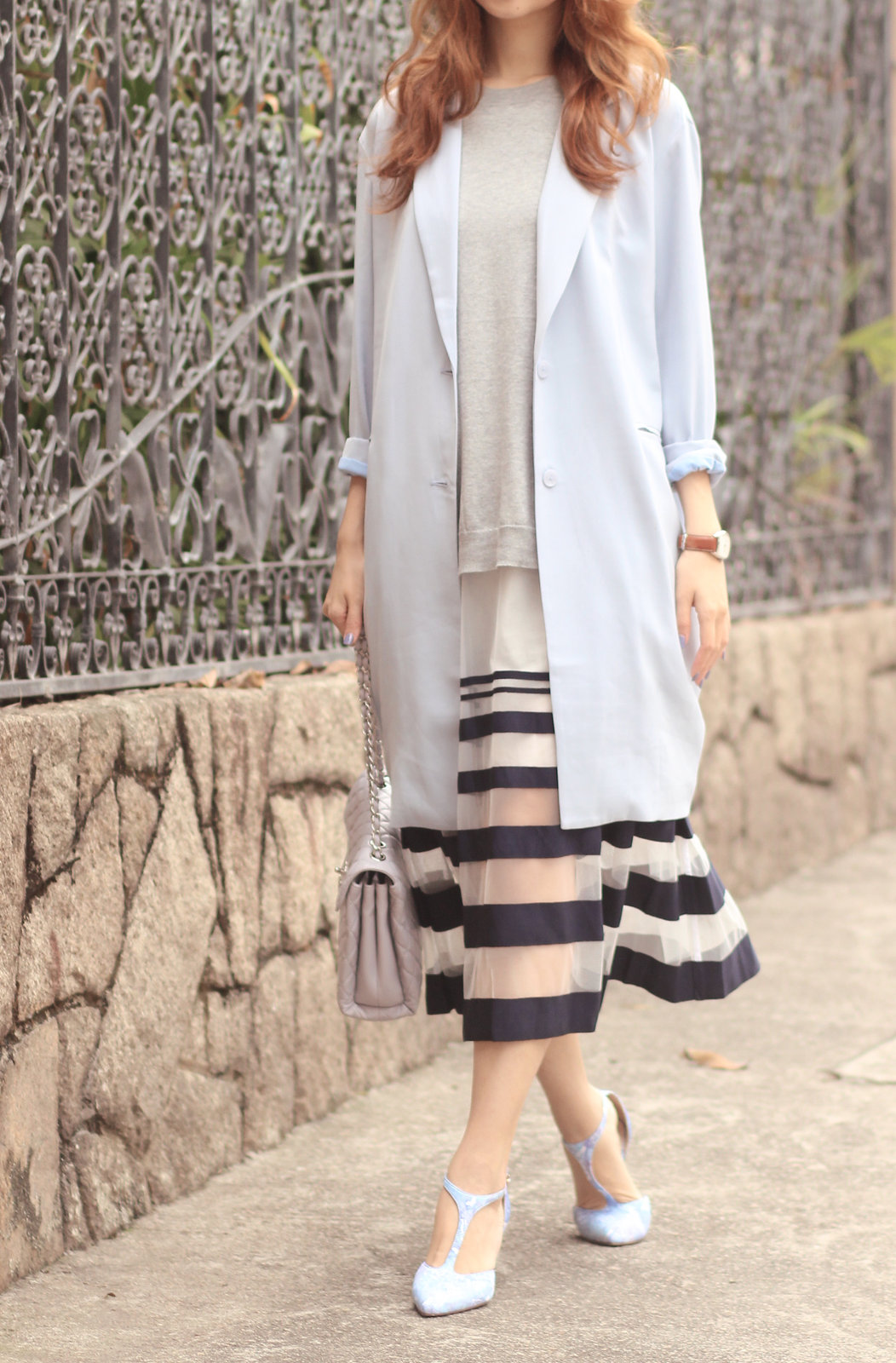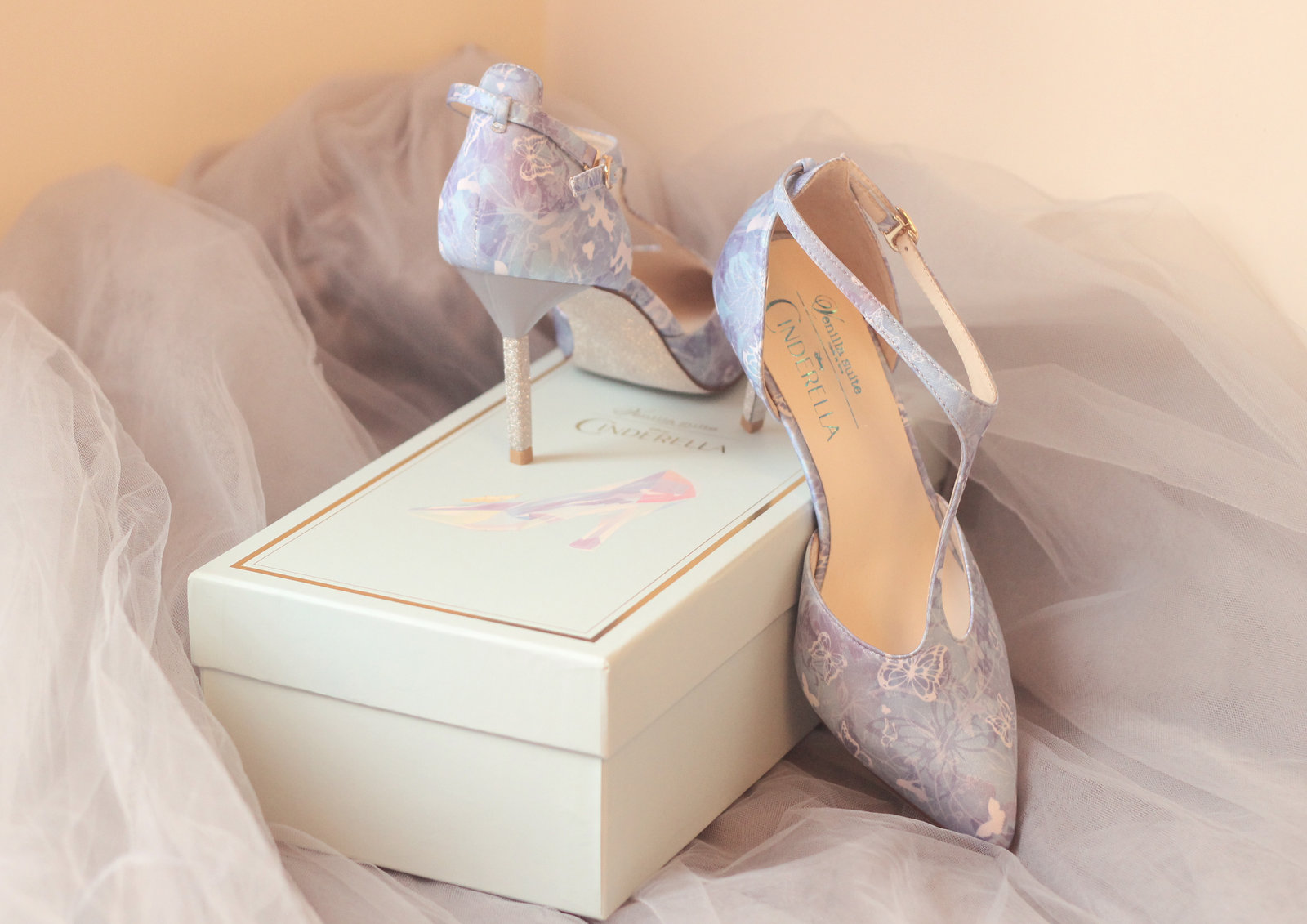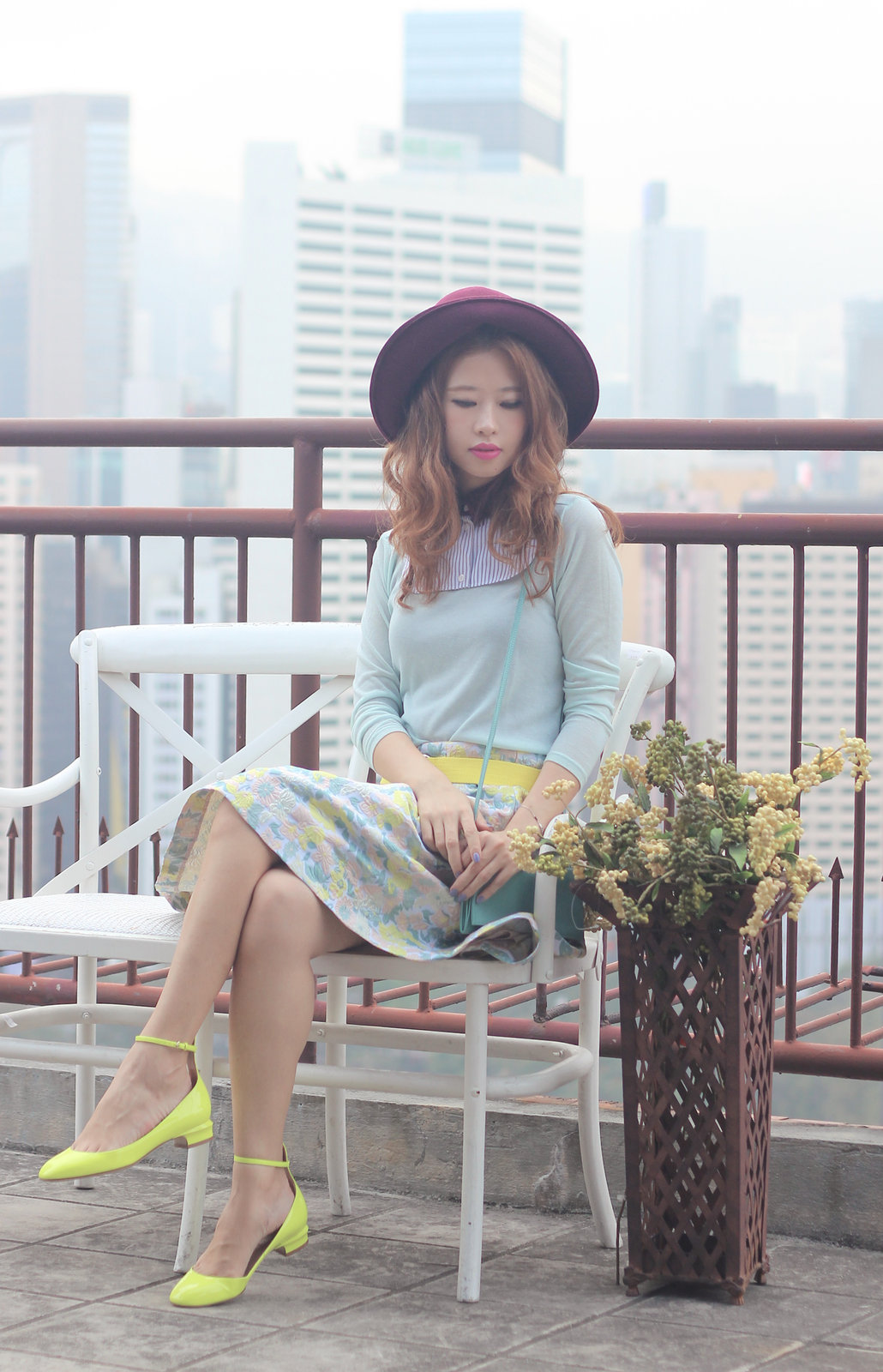 Hat: Topshop
Collar: Carven
Top: FrontRowShop
Belt: FrontRowShop
Skirt: FrontRowShop
Purse: Kapok
Shoes: Valentino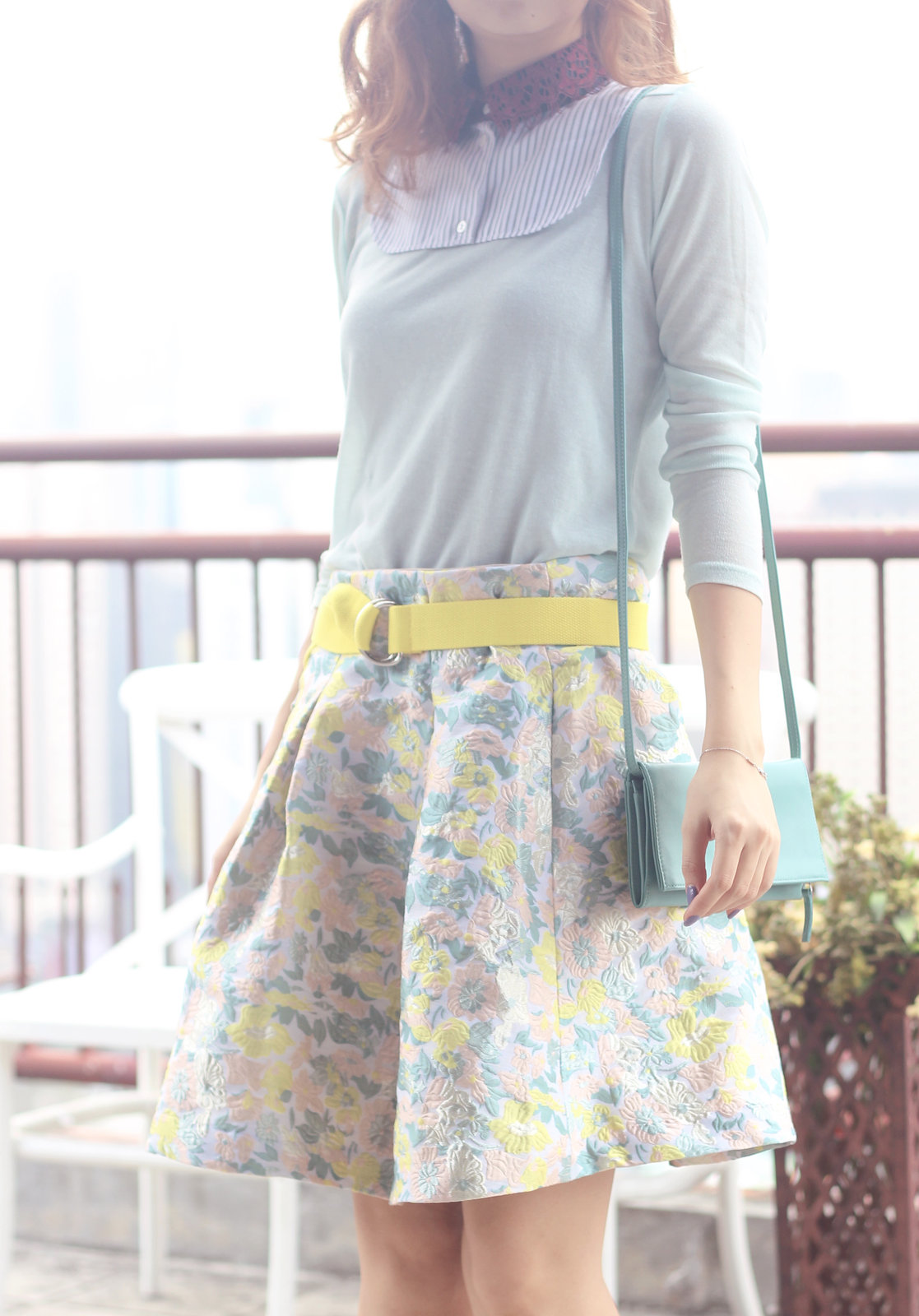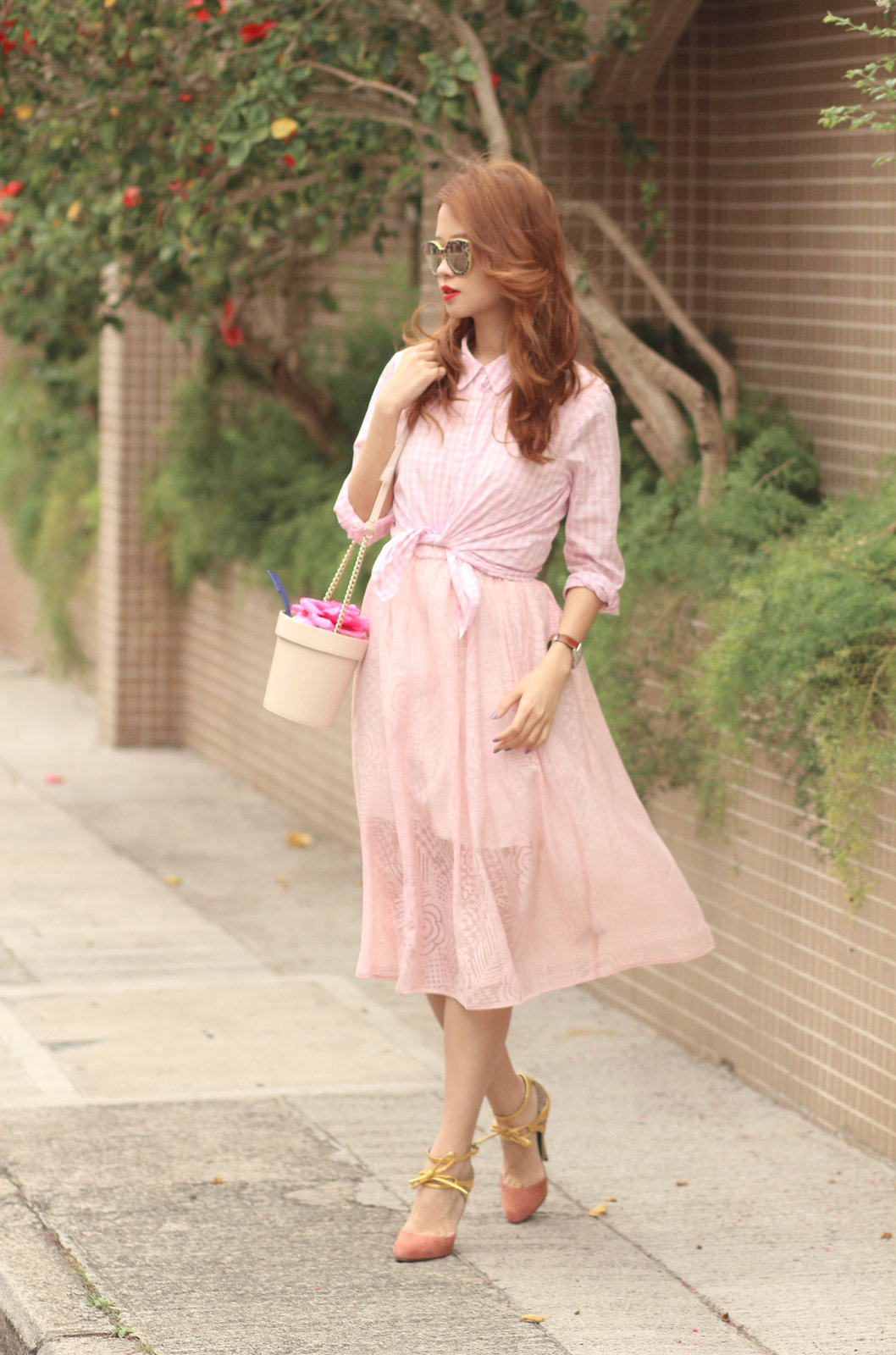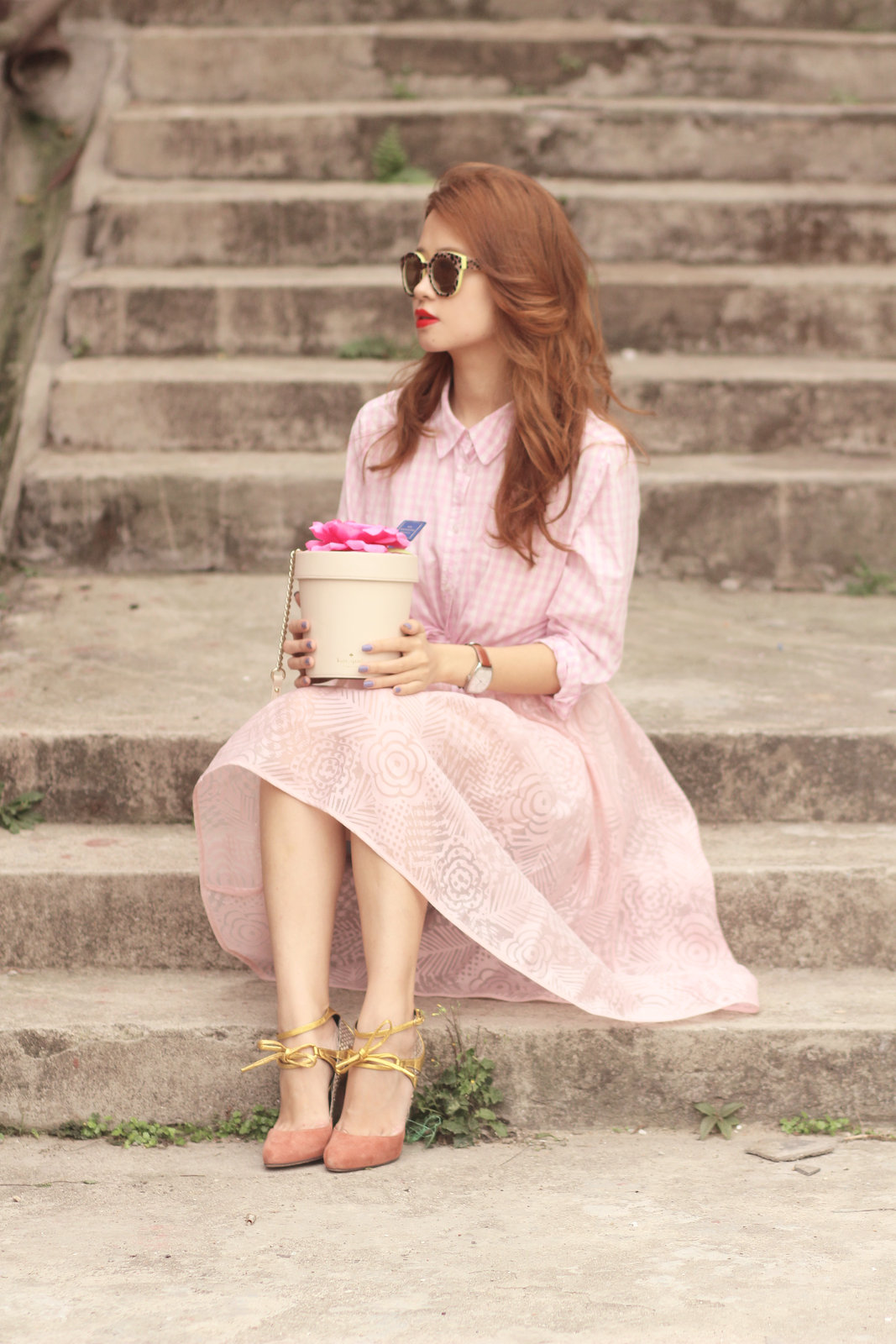 Sunnies: Dolce & Gabbana
Top: Benetton
Dress: Tout a Coup
Bag: Kate Spade
Heels: Vionnet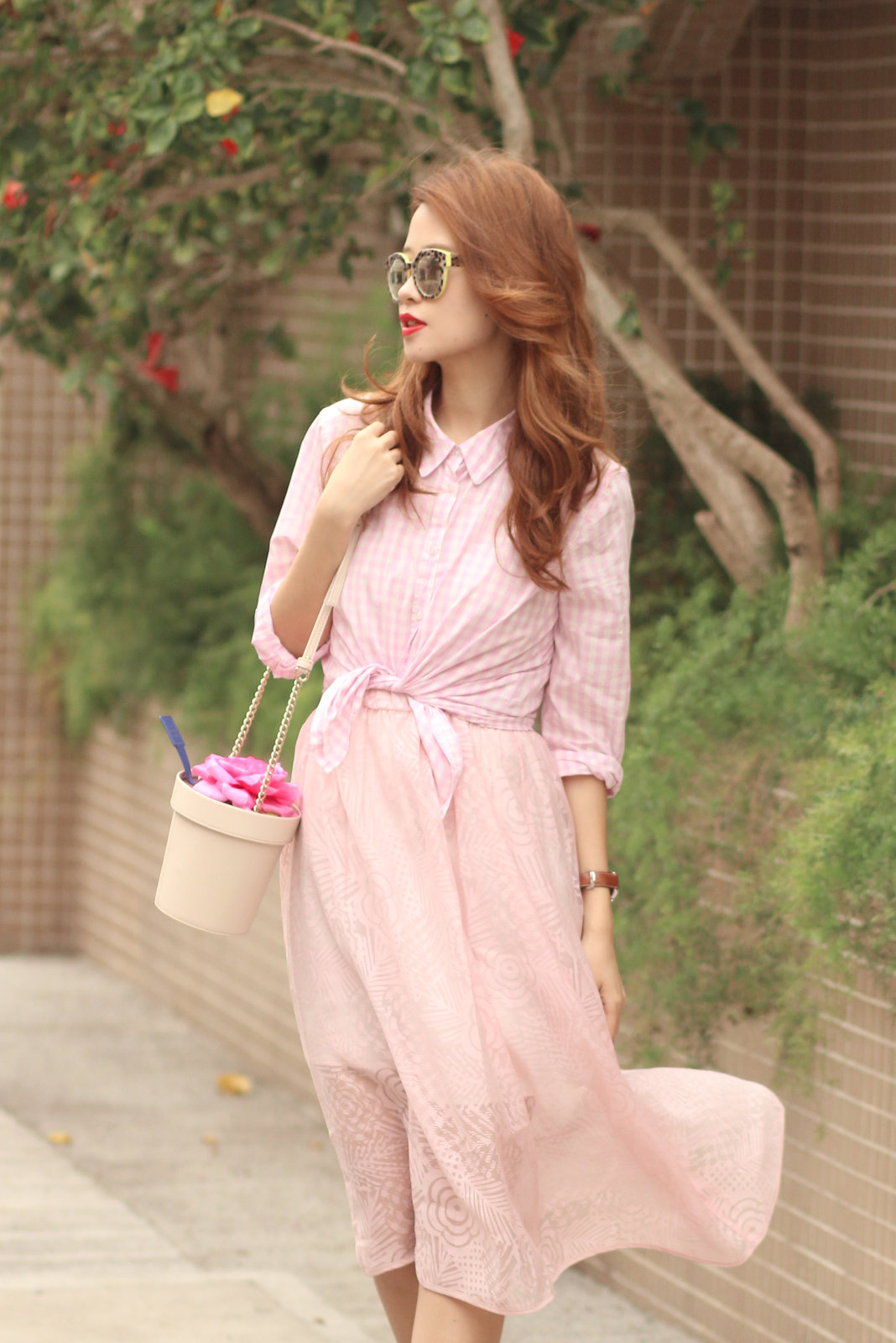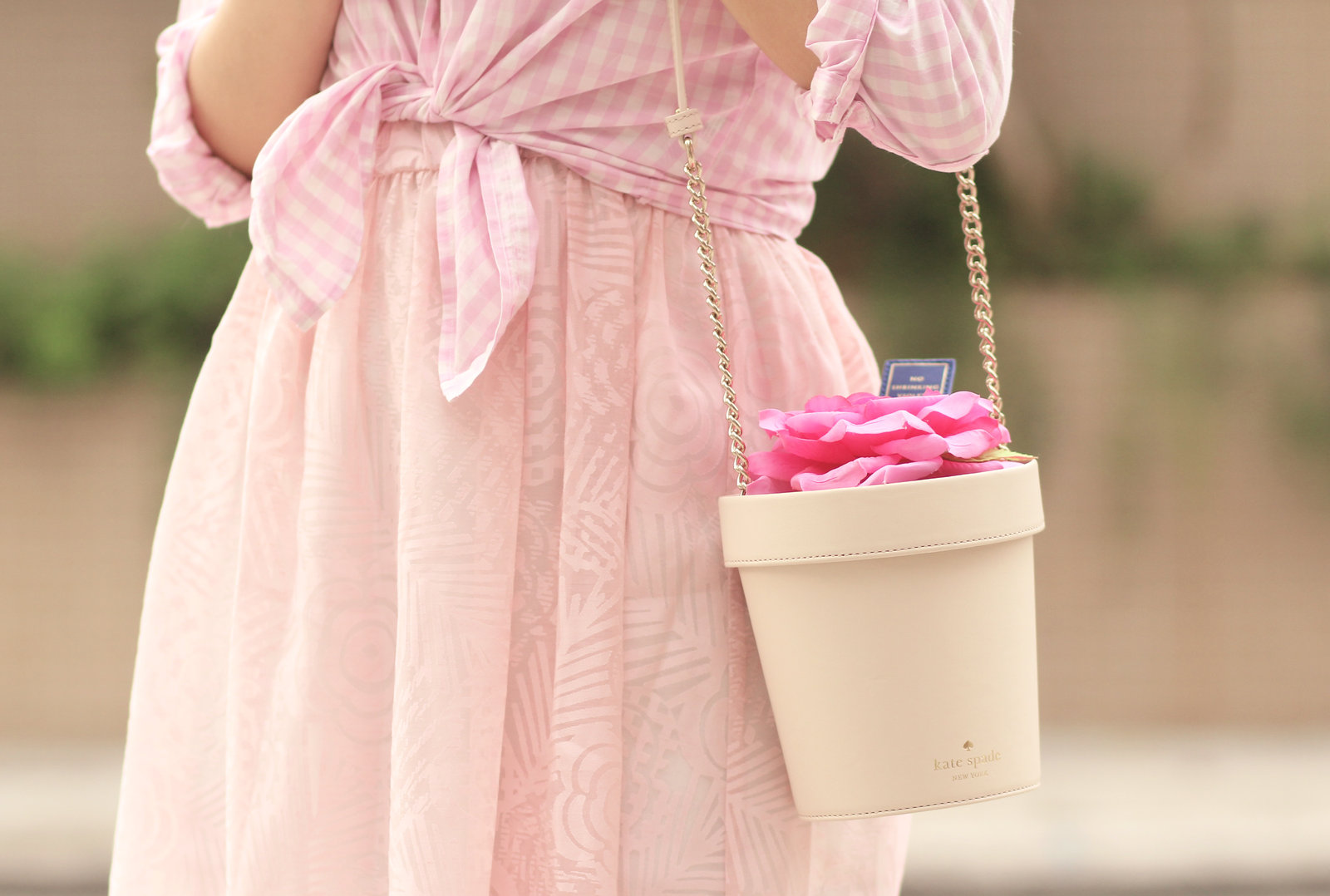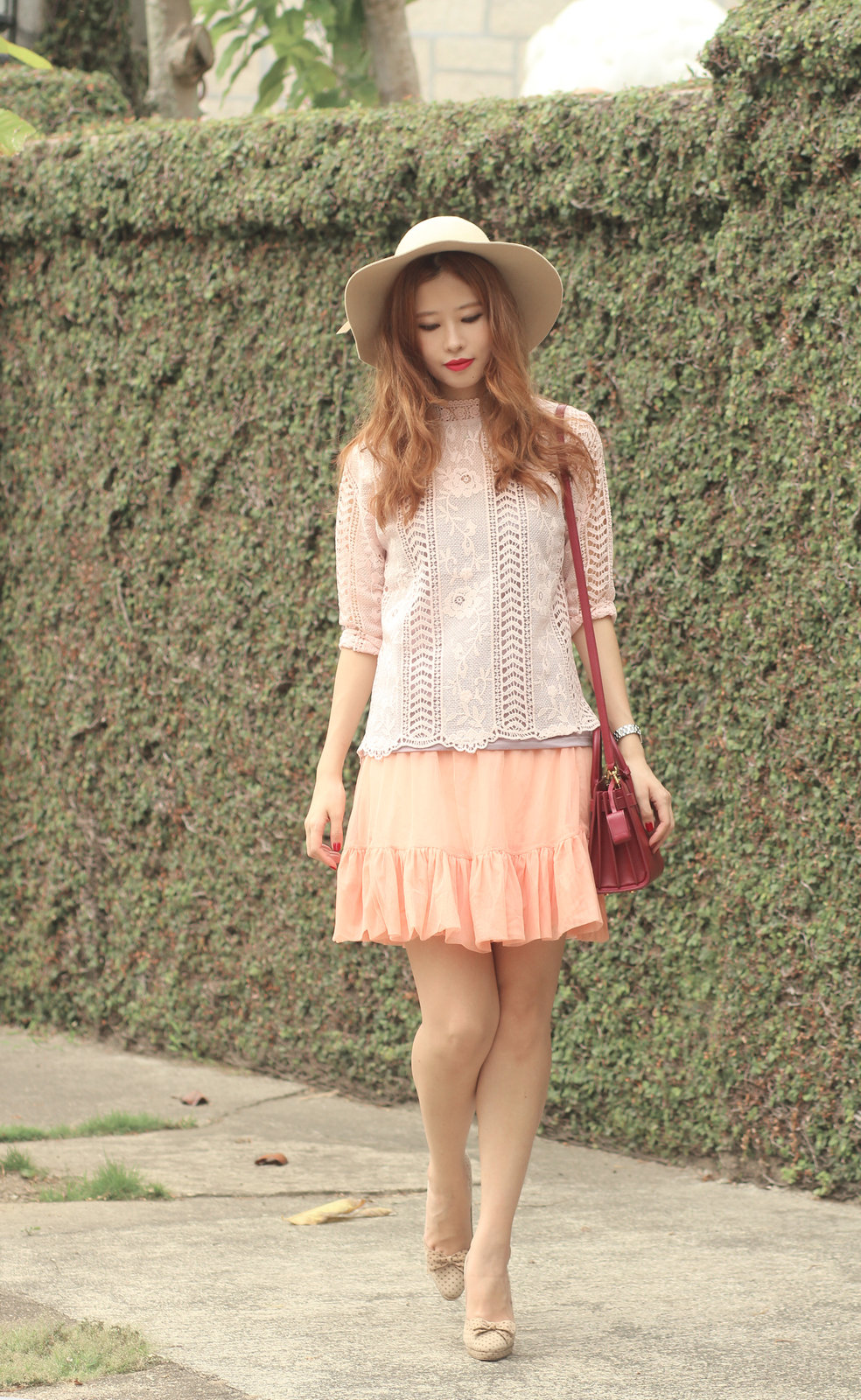 Hat: Choies
Top: Chicwish
Dress: Chicwish
Bag: Saint Laurent
Heels: Chloe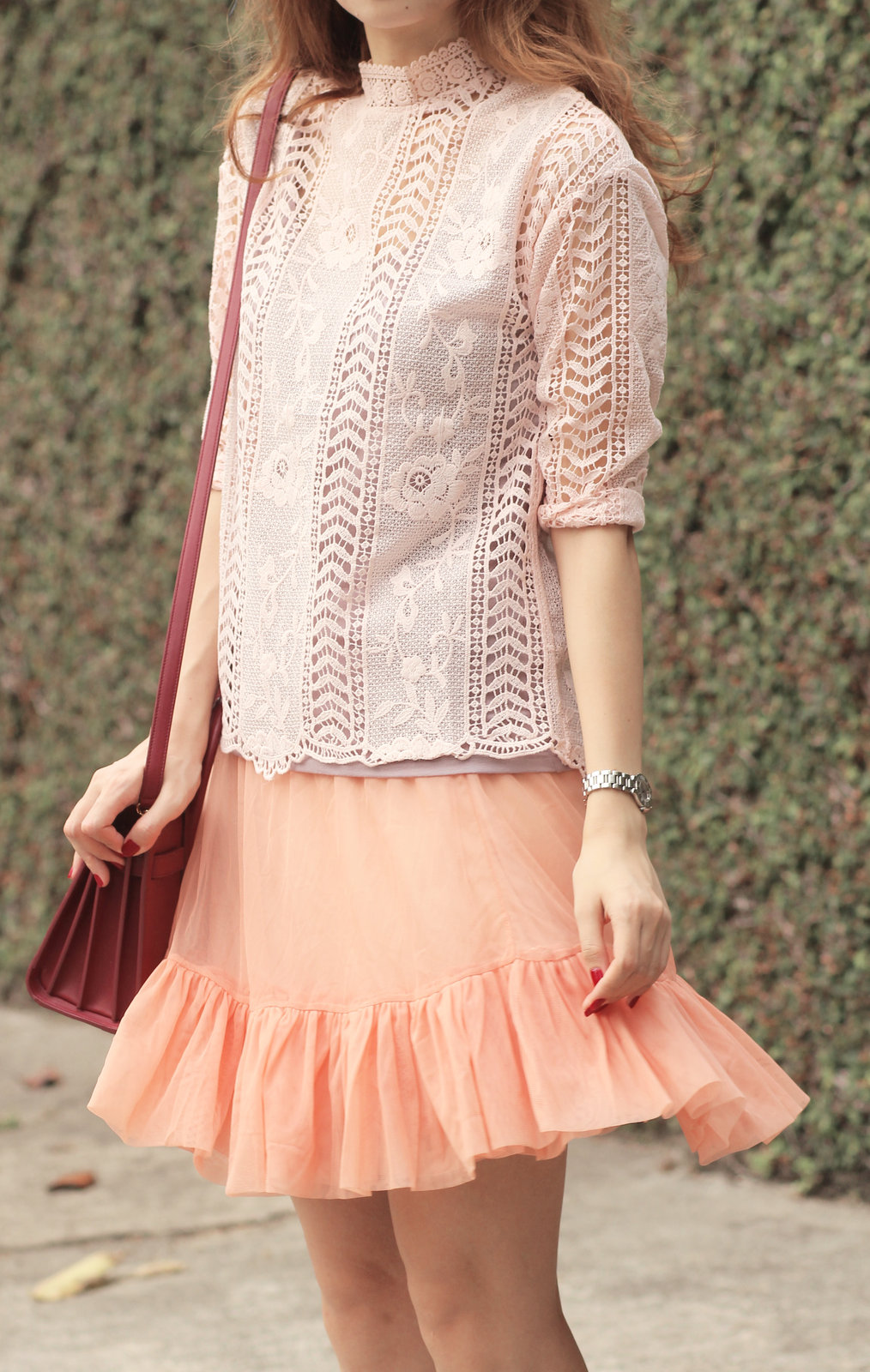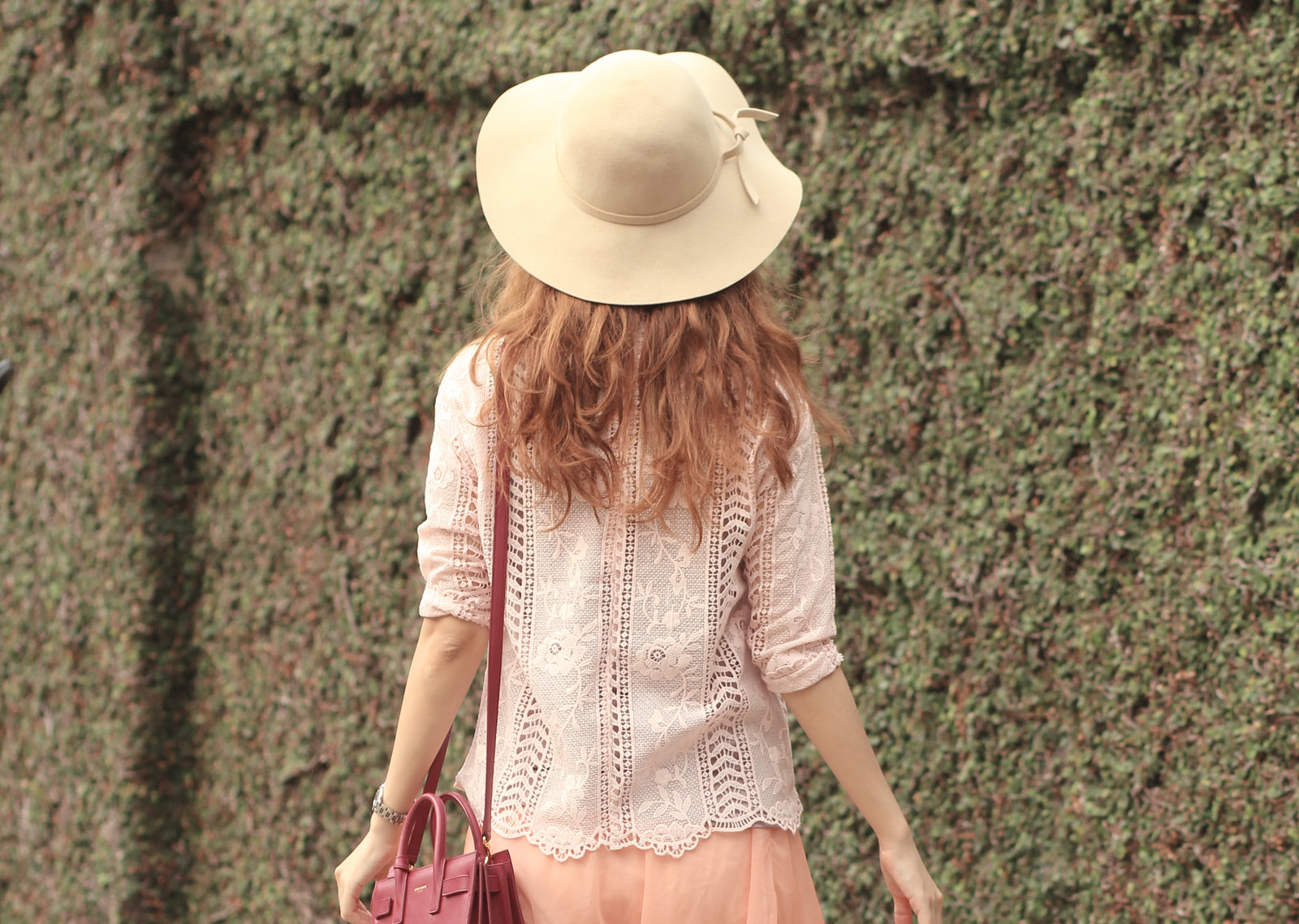 Love,