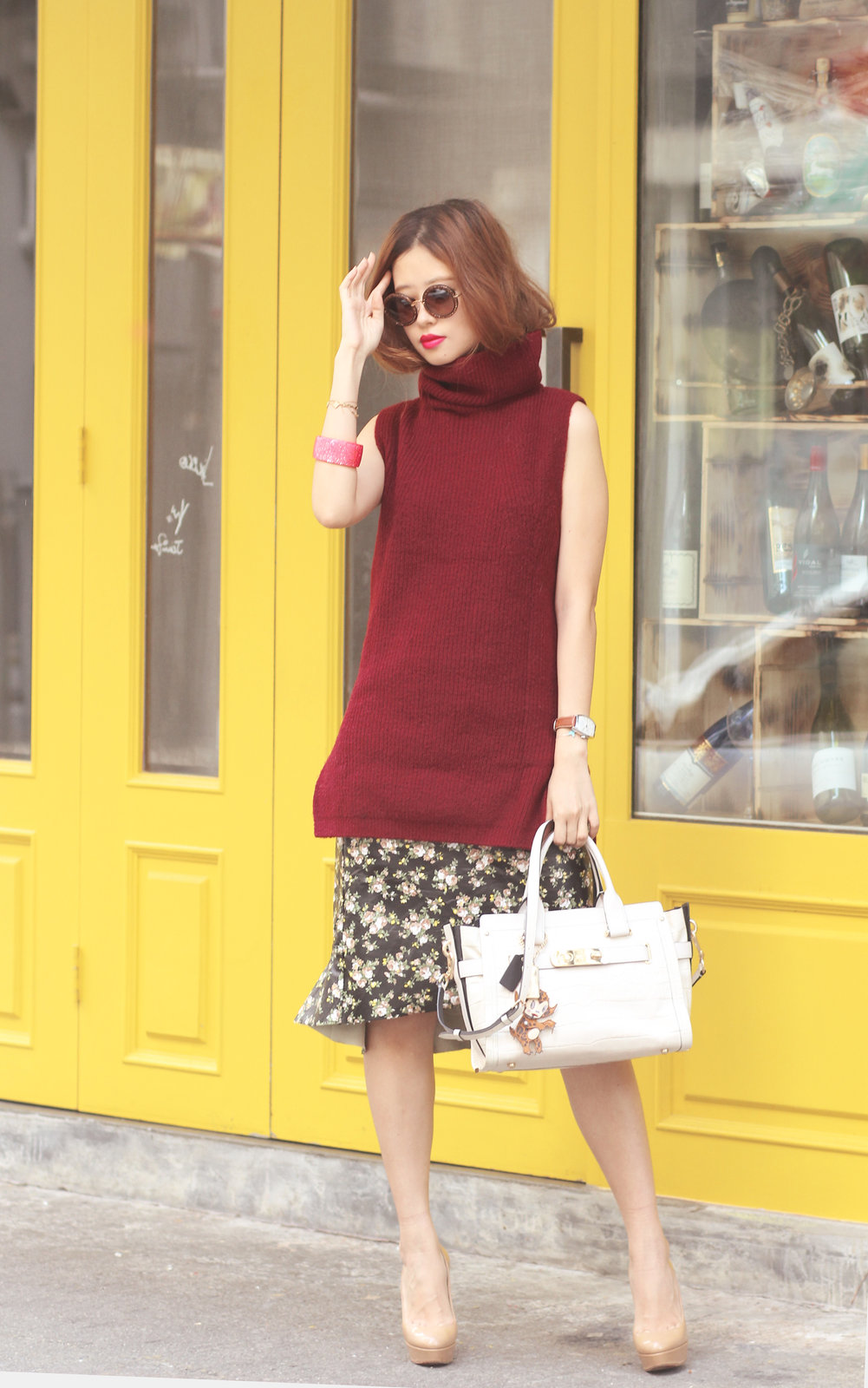 It's the warmest February I've ever experienced if my memory serves me right.  Warmest and most humid, making the sleevelessness (is it a word?) totally appropriate.
Sunnies: Miu Miu
Top: Rakutan
Bangle: Coach
Skirt: Front Row Shop
Bag: Coach
Key chain: Coach
Heels: Christian Louboutin
Swagger is the name of this carryall by Coach.   The statement belting and double-turnlock have given the classic design so much attitude.  It's bold, it's sophisticated, it's "it"!
INSIDE: Another outfit with the Swagger bag, macaron hued versions of the bag and my picks of Coach FW15 collection!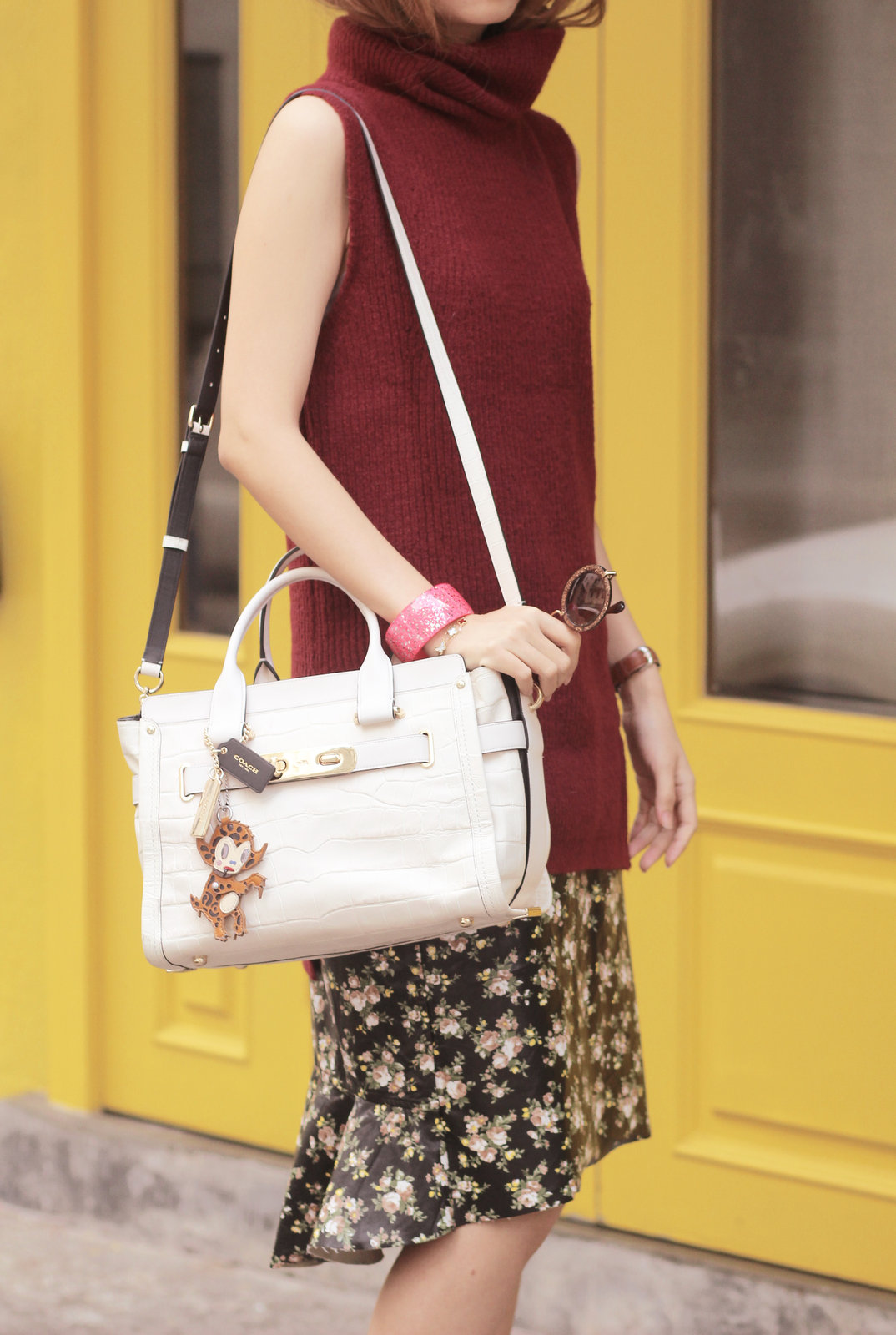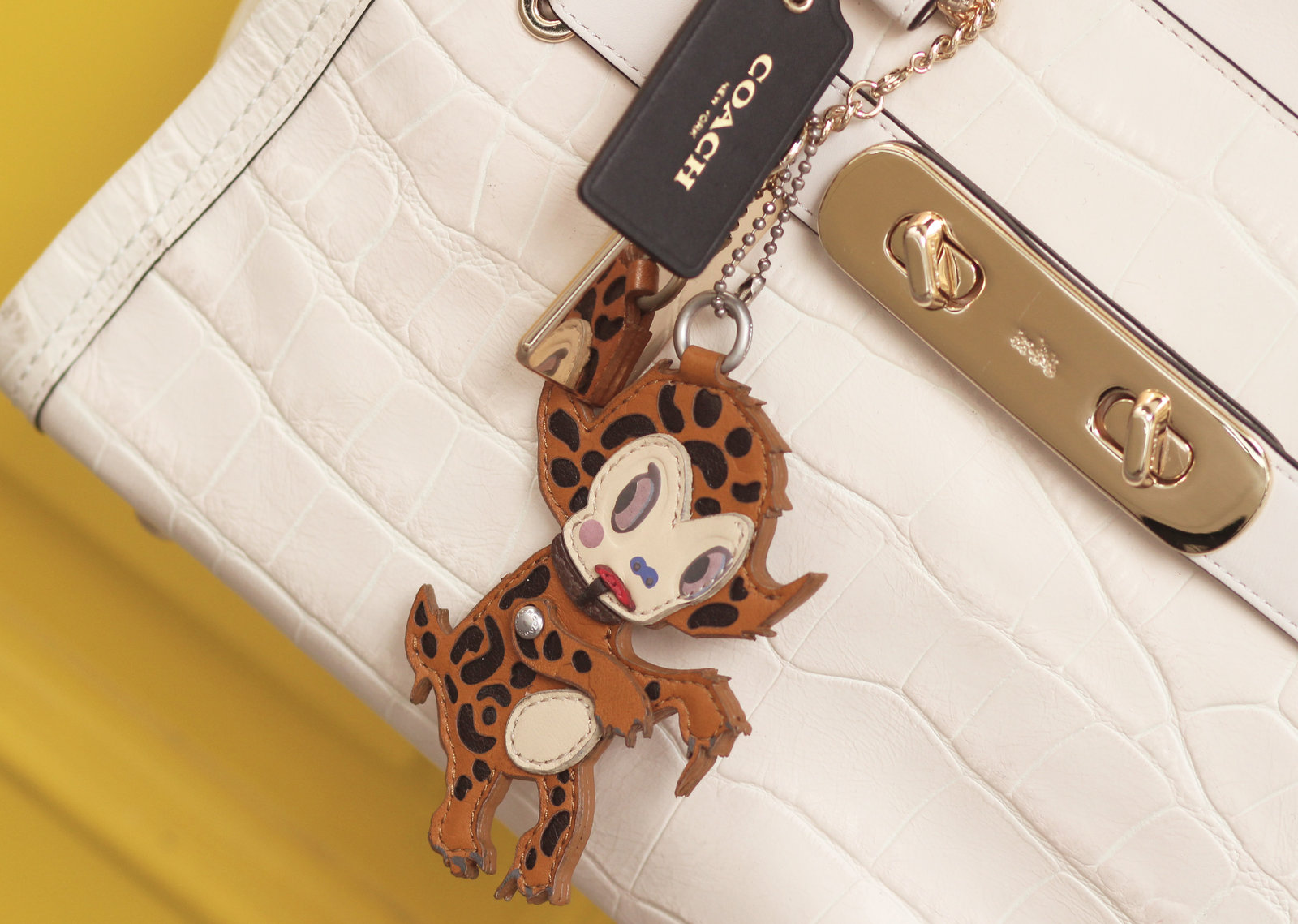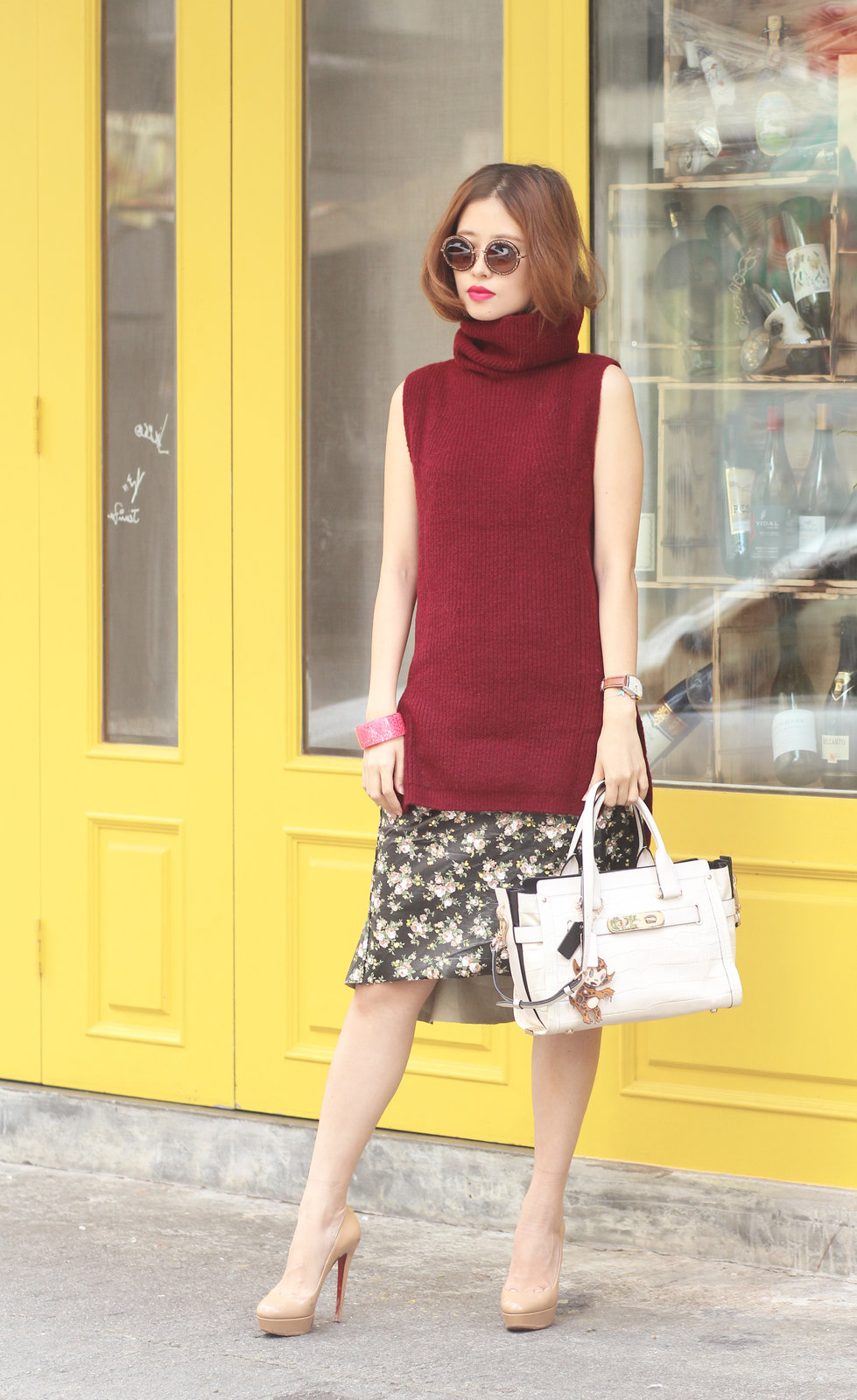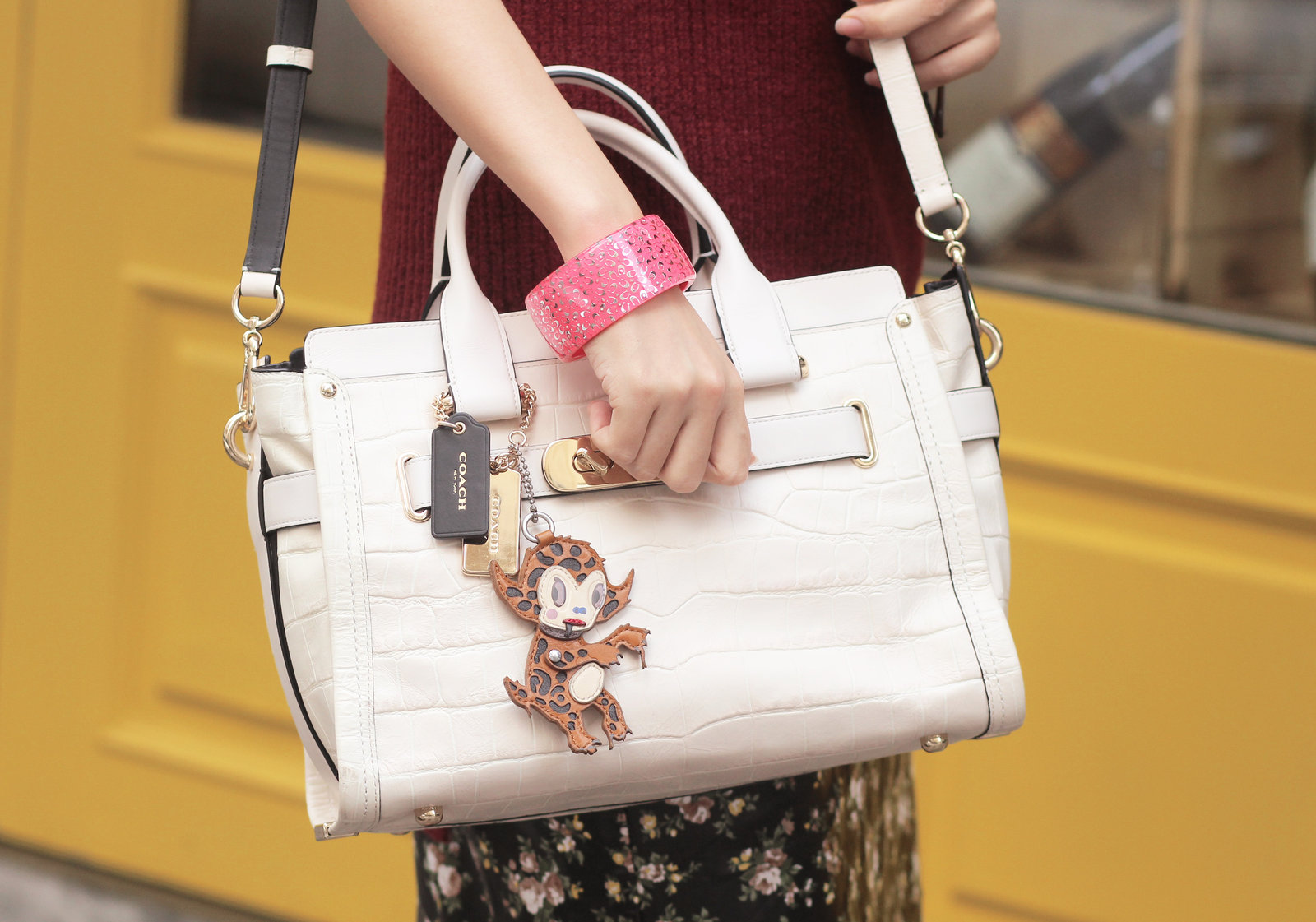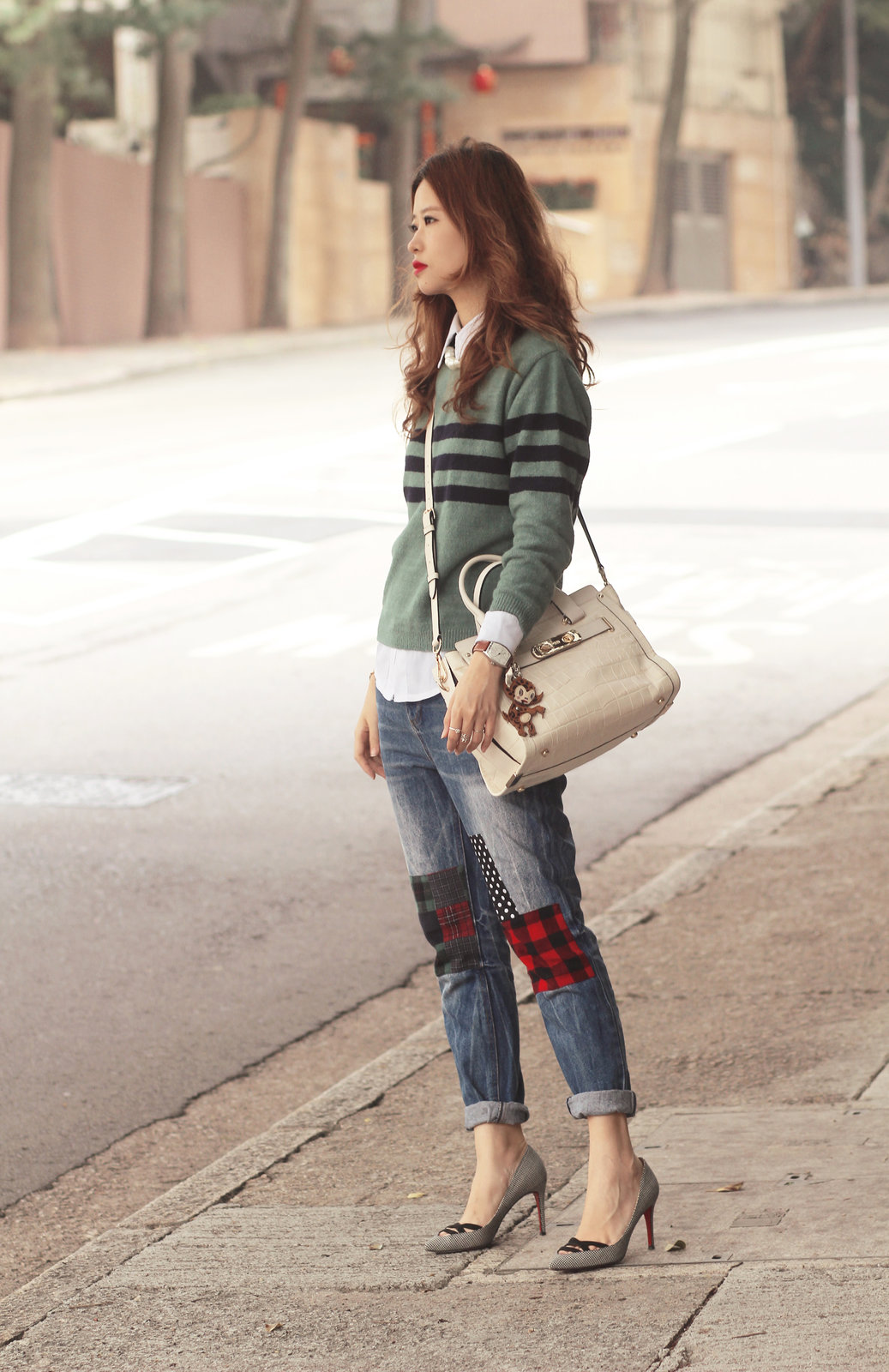 Sweater: Rakutan
Necklace: Front Row Shop
Jeans: Front Row Shop
Rings: The Layers
Heels: Christian Louboutin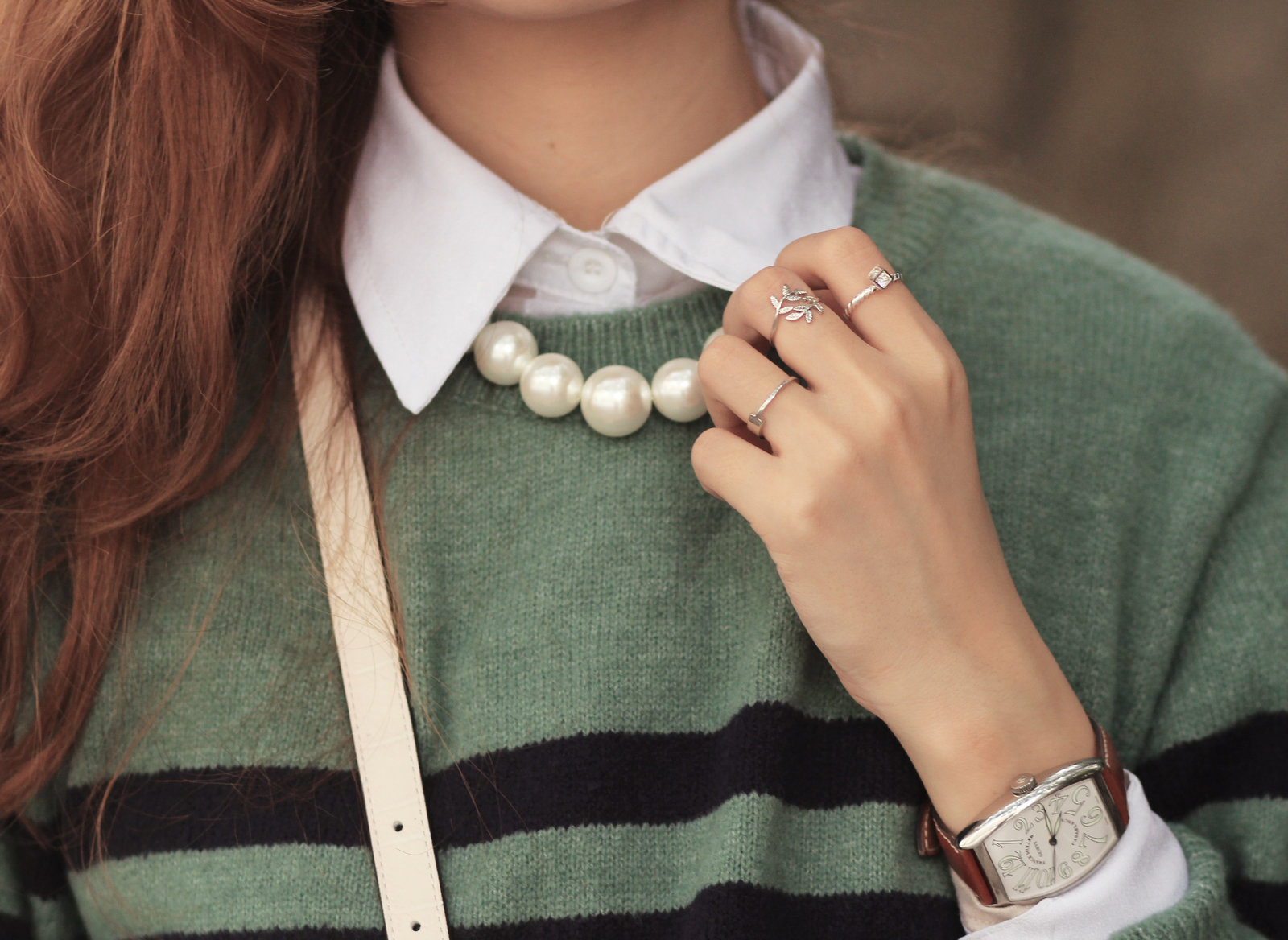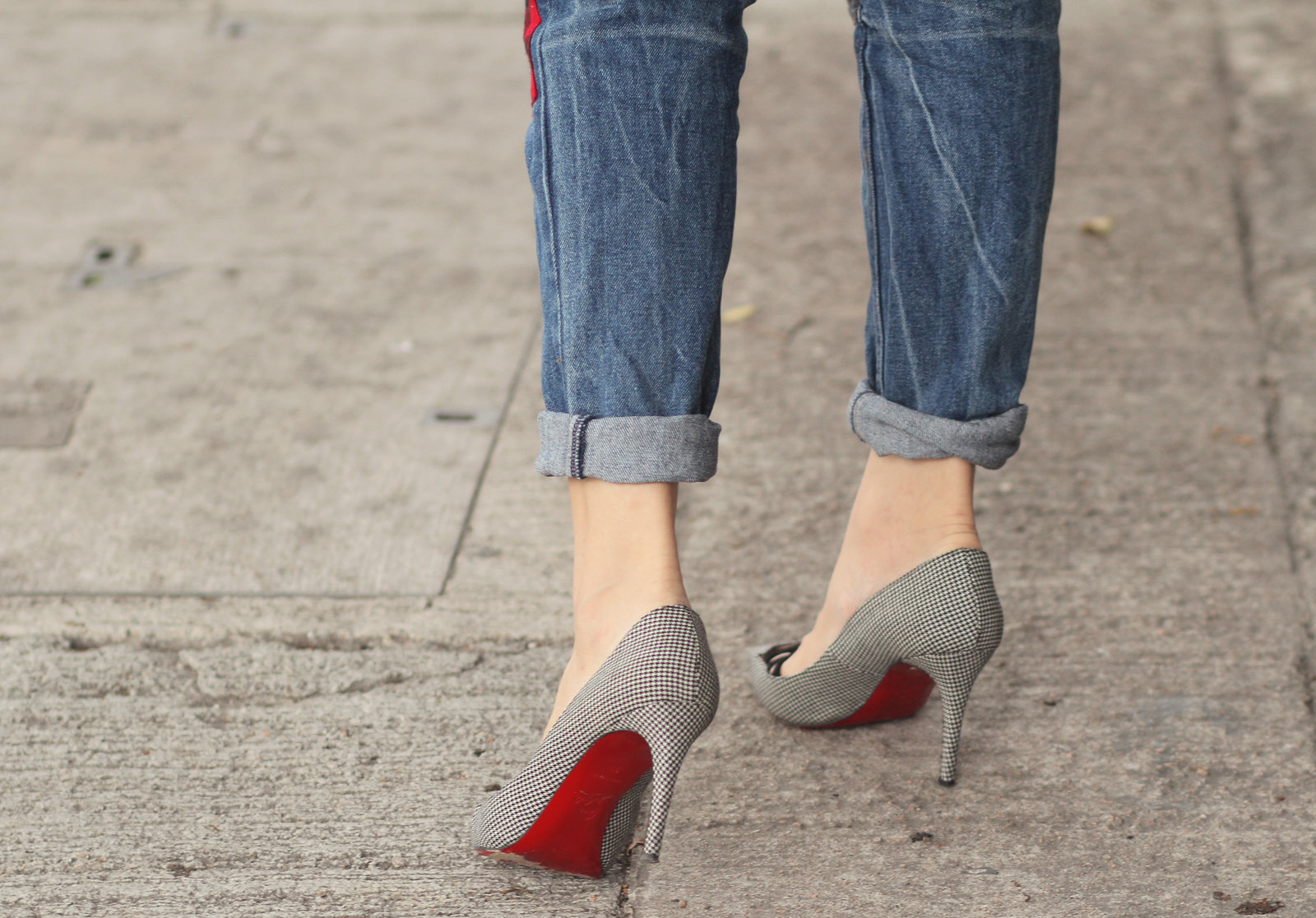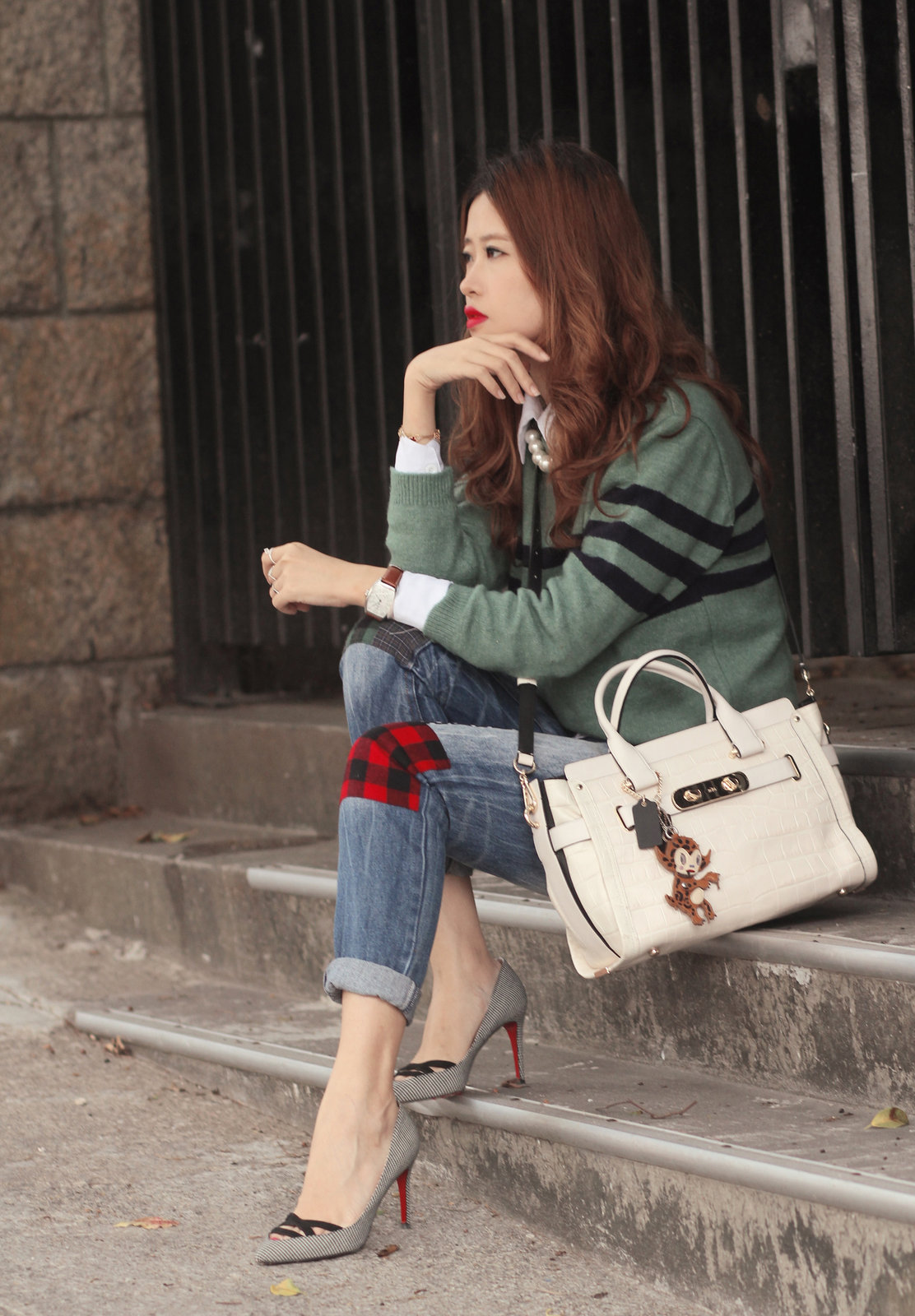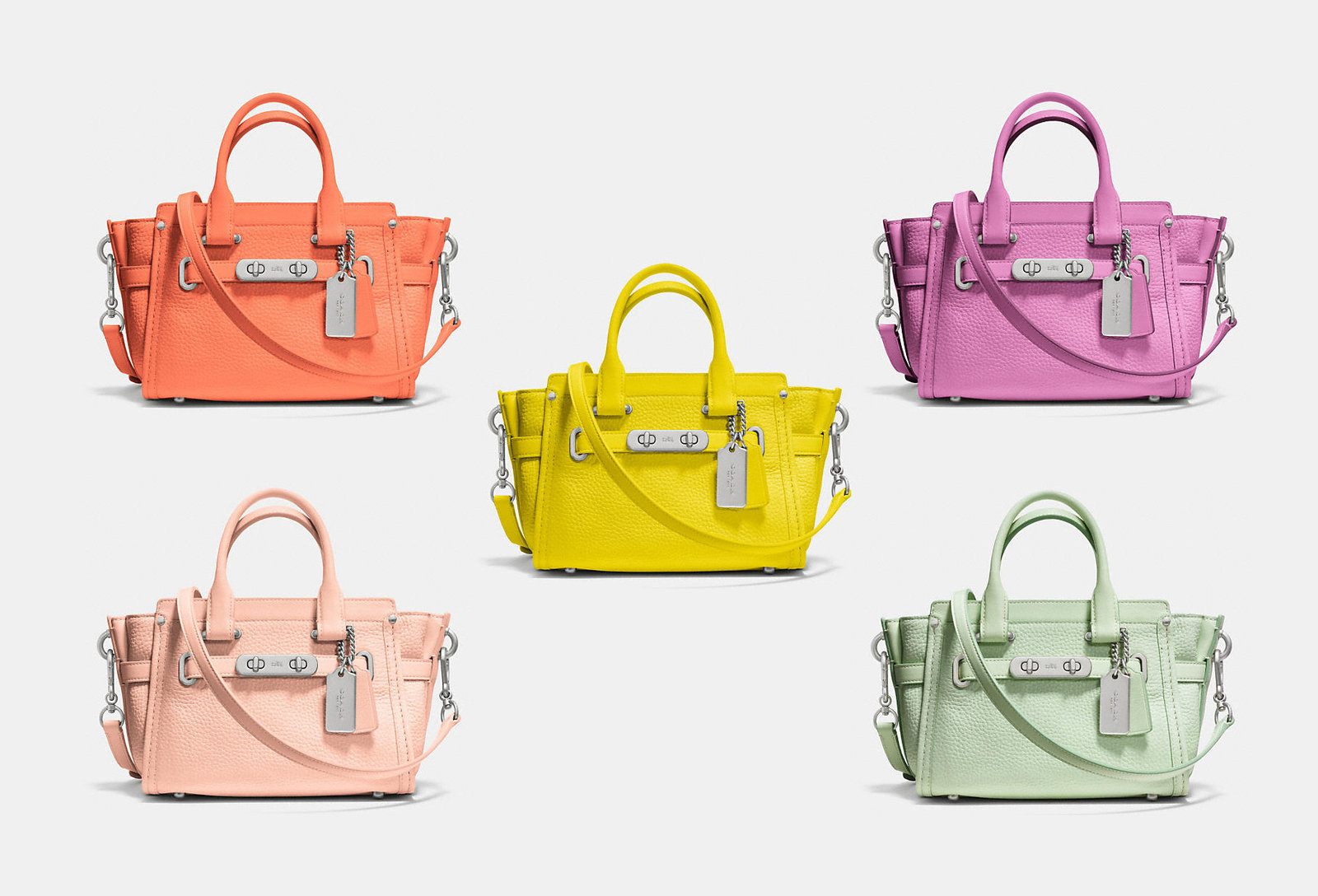 The Swagger bag in fact comes with over 10 colors and leather of different textures.
Find out more HERE.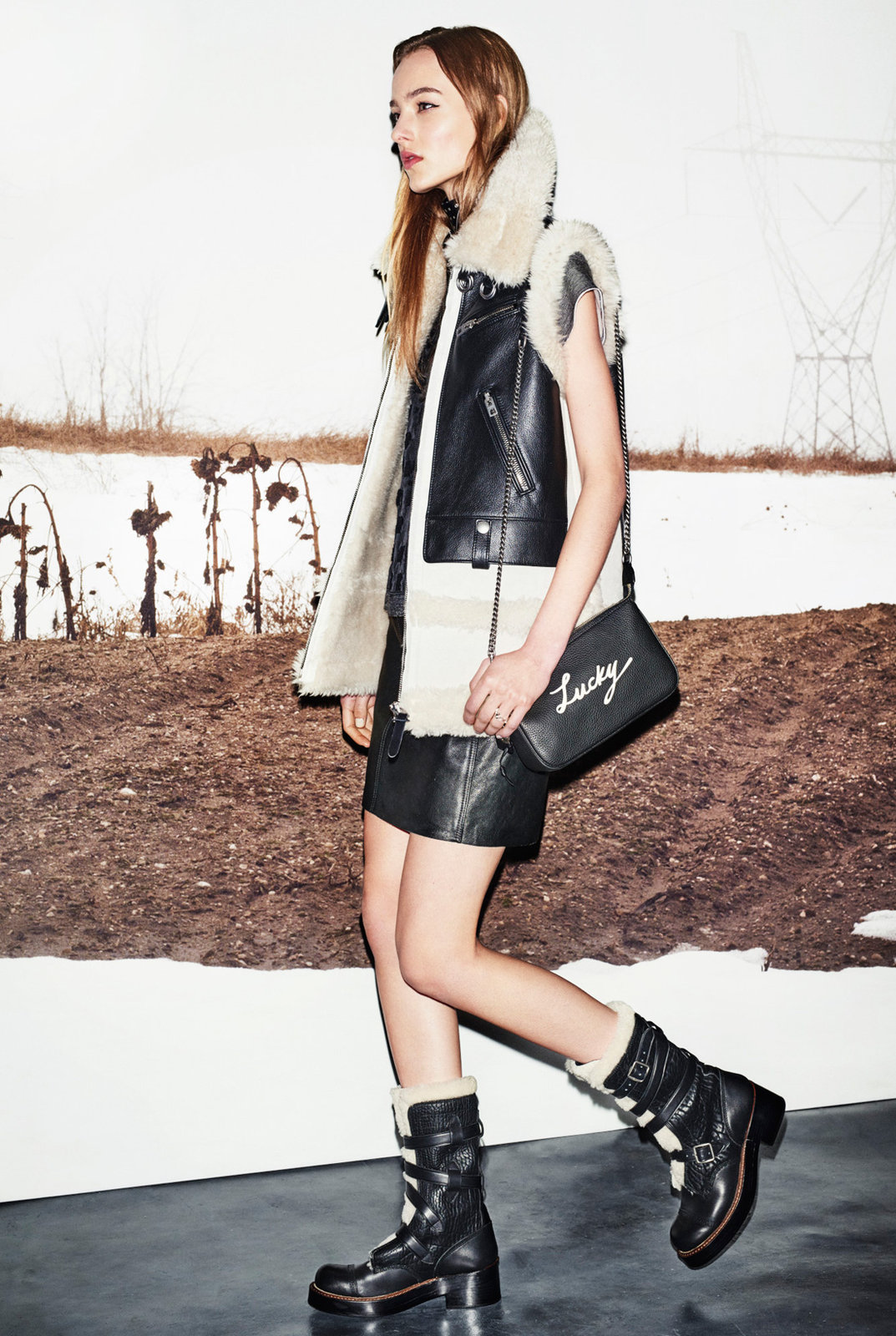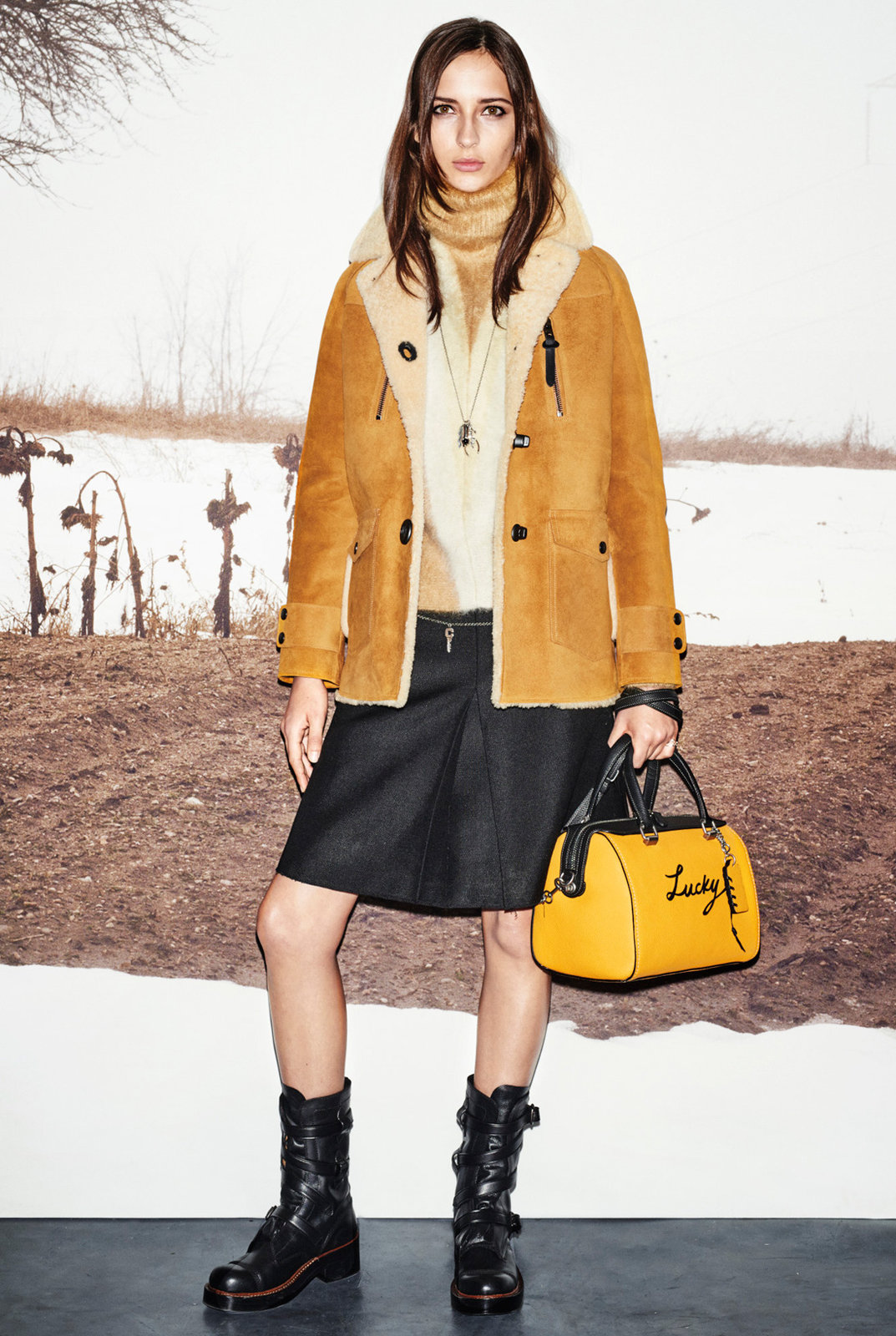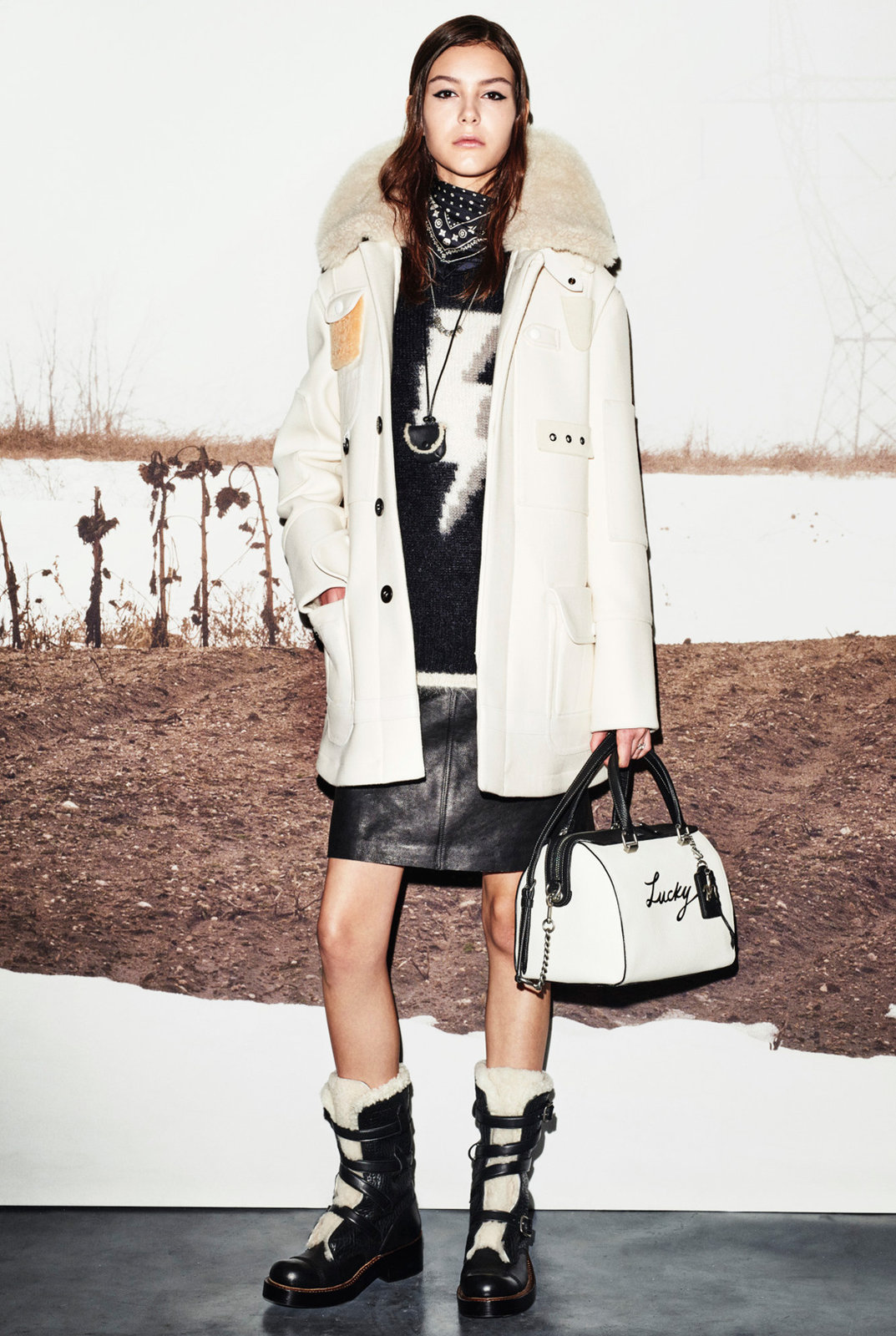 The color palette and ambiance of Coach's FW15 collection are very much in line with that of FW14's, but I guess no one could see these cute little bags spelling out "Lucky" coming!
Stuart just keeps the surprises rolling, and I'm loving it.
Love,