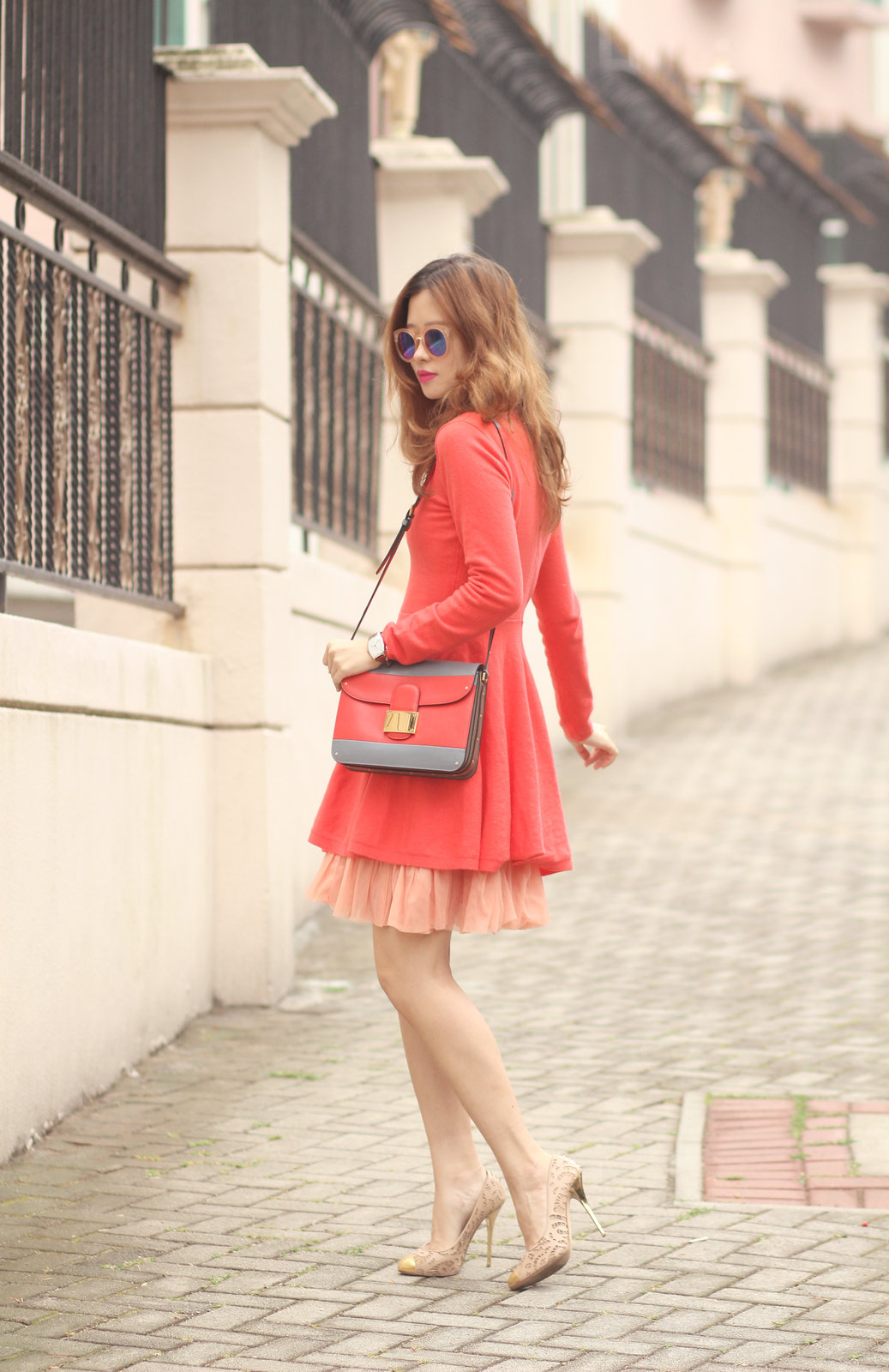 Red is the color of prosperity and happiness in Chinese culture, so by default, we wear red to celebrate the lunar new year.  But why not dress in this scrumptious hue of tangerine for a change? It's fresh, energetic and most importantly, it's synonymous with auspiciousness in Chinese!
Sunnies: Monki
Dress: Chicwish
Bag: Valentino
Heels: Giuseppe Zanotti
Salmon would be another nice option since "fish"(魚) has the same pronunciation as "surplus"(餘)…a bit far-fetched maybe, but do click in and check out the other outfit featuring a very lovely salmon pink trench coat designed by local brand The Layers.
Wish you all a Happy Year of the Sheep! Meeeeeehhhhh!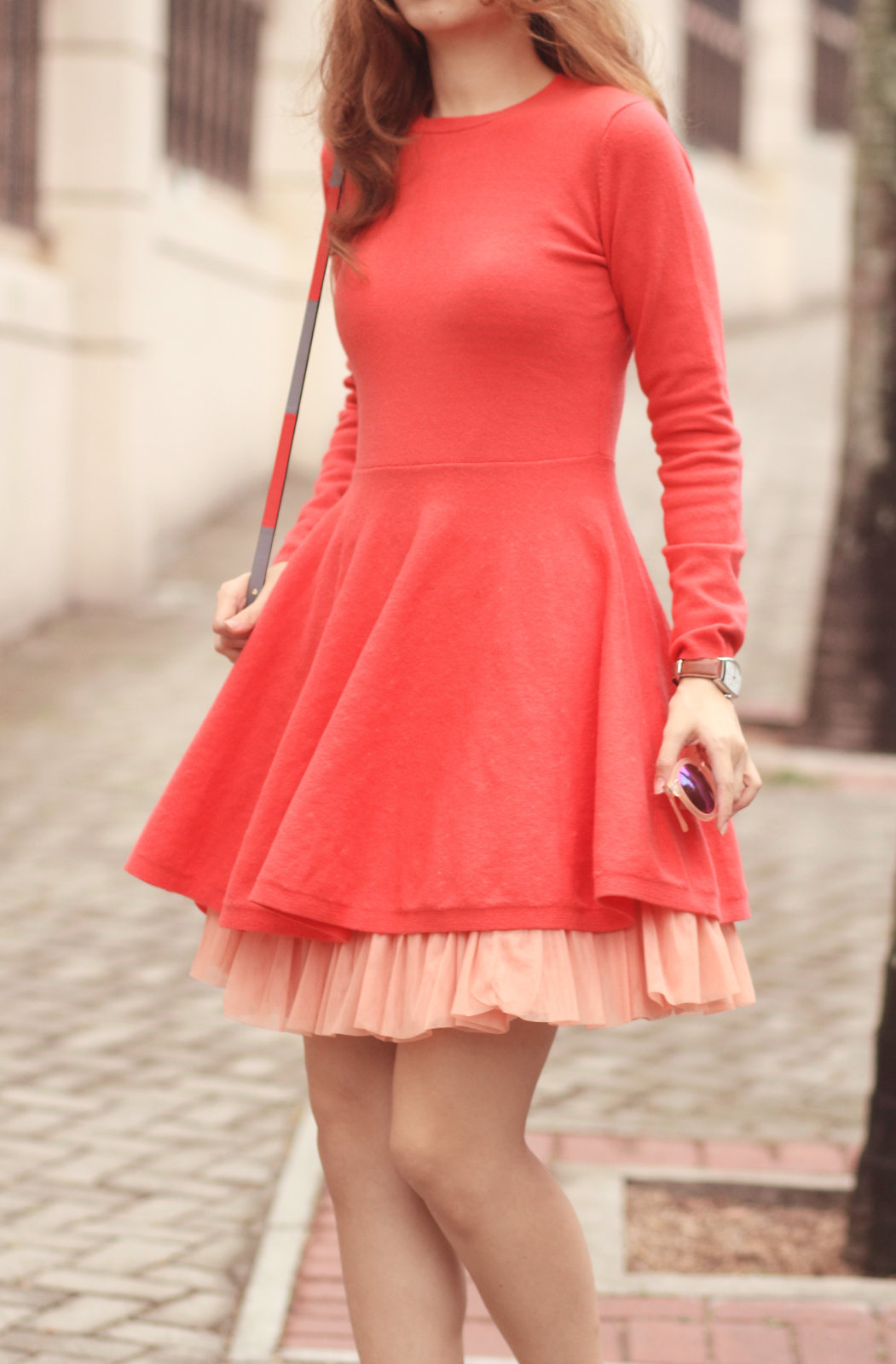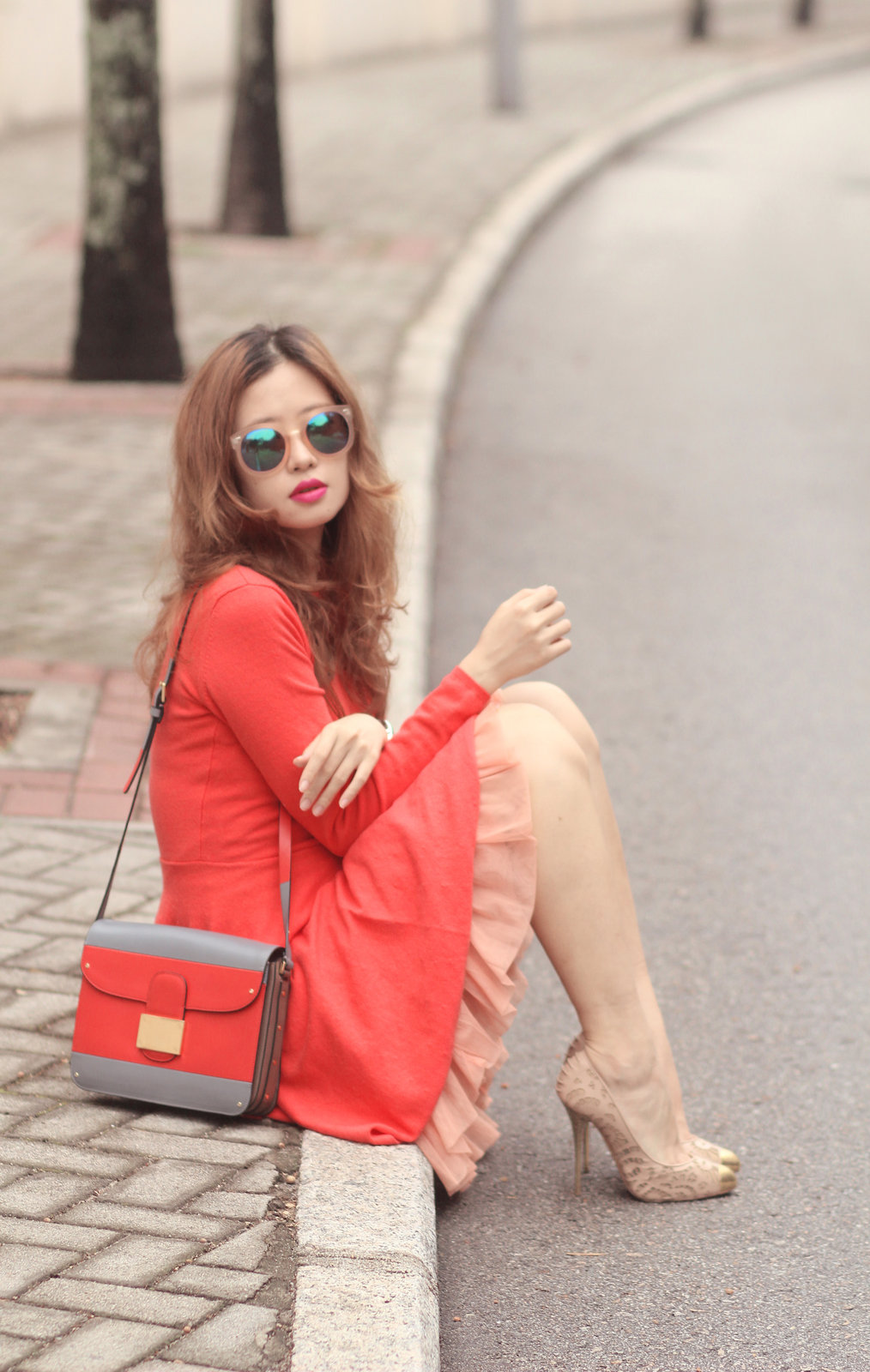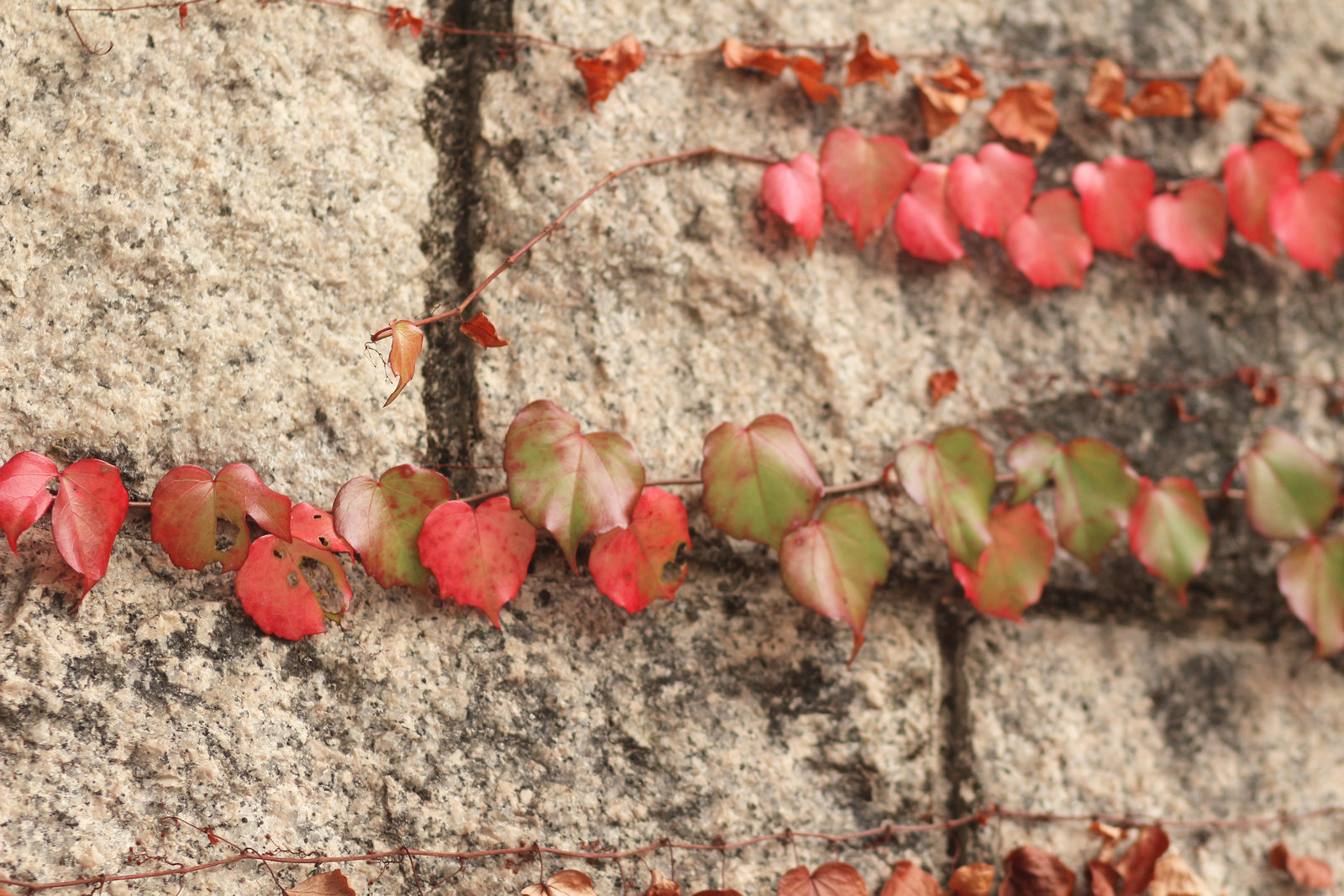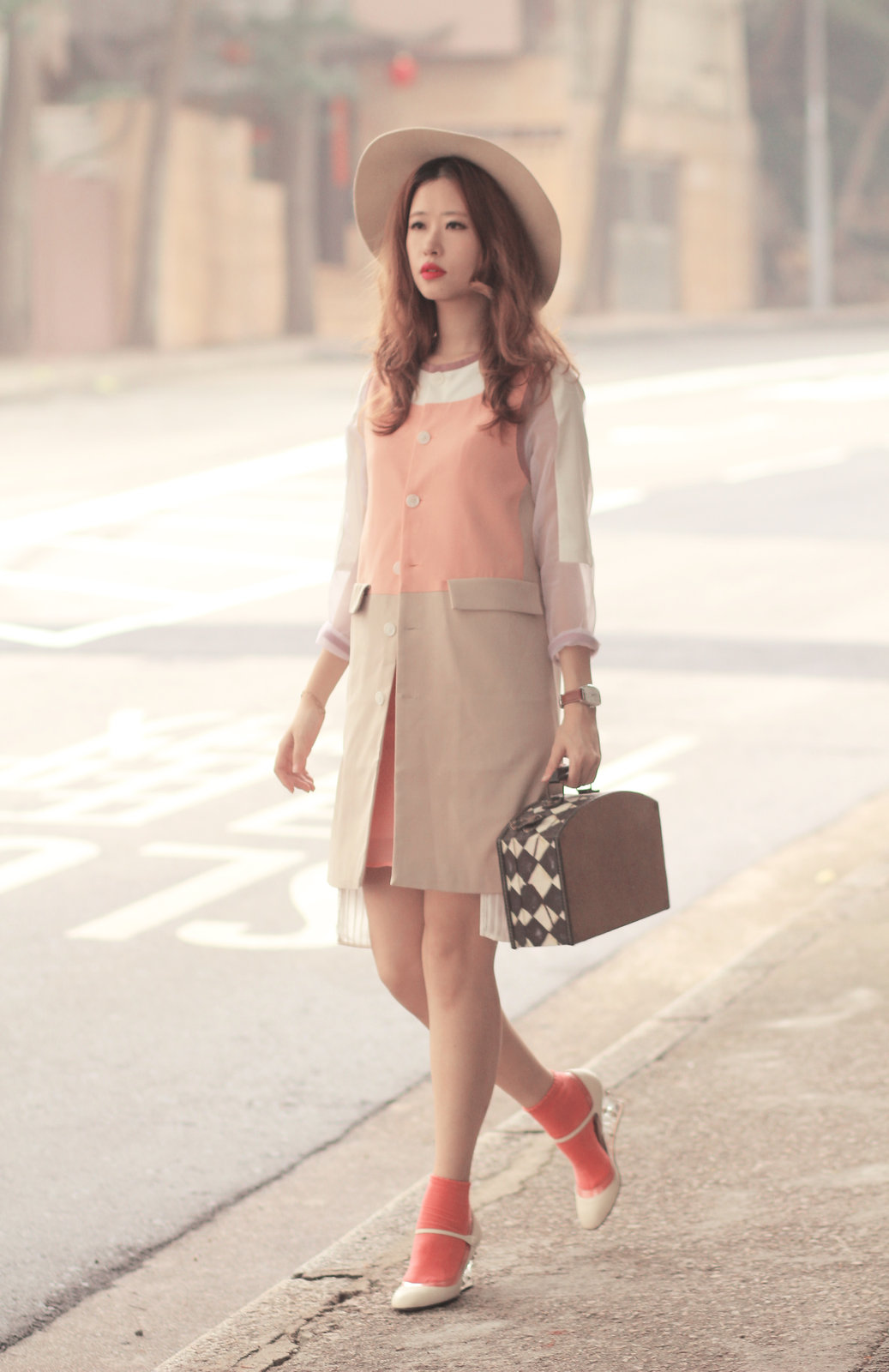 Hat: Choies
Coat: The Layers
Skirt: The Layers
Box: from a kiosk
Wedges: Valentino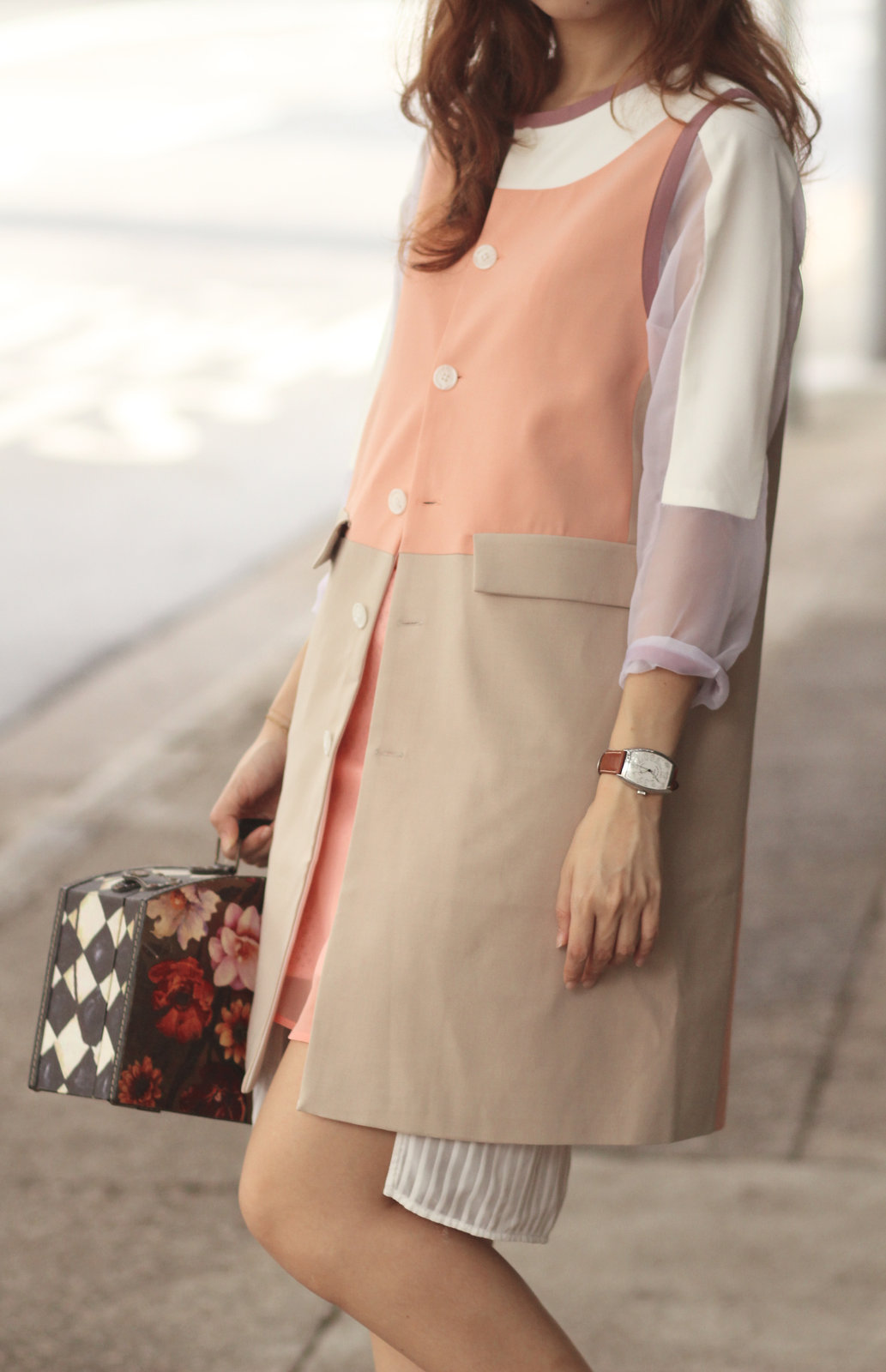 Love,