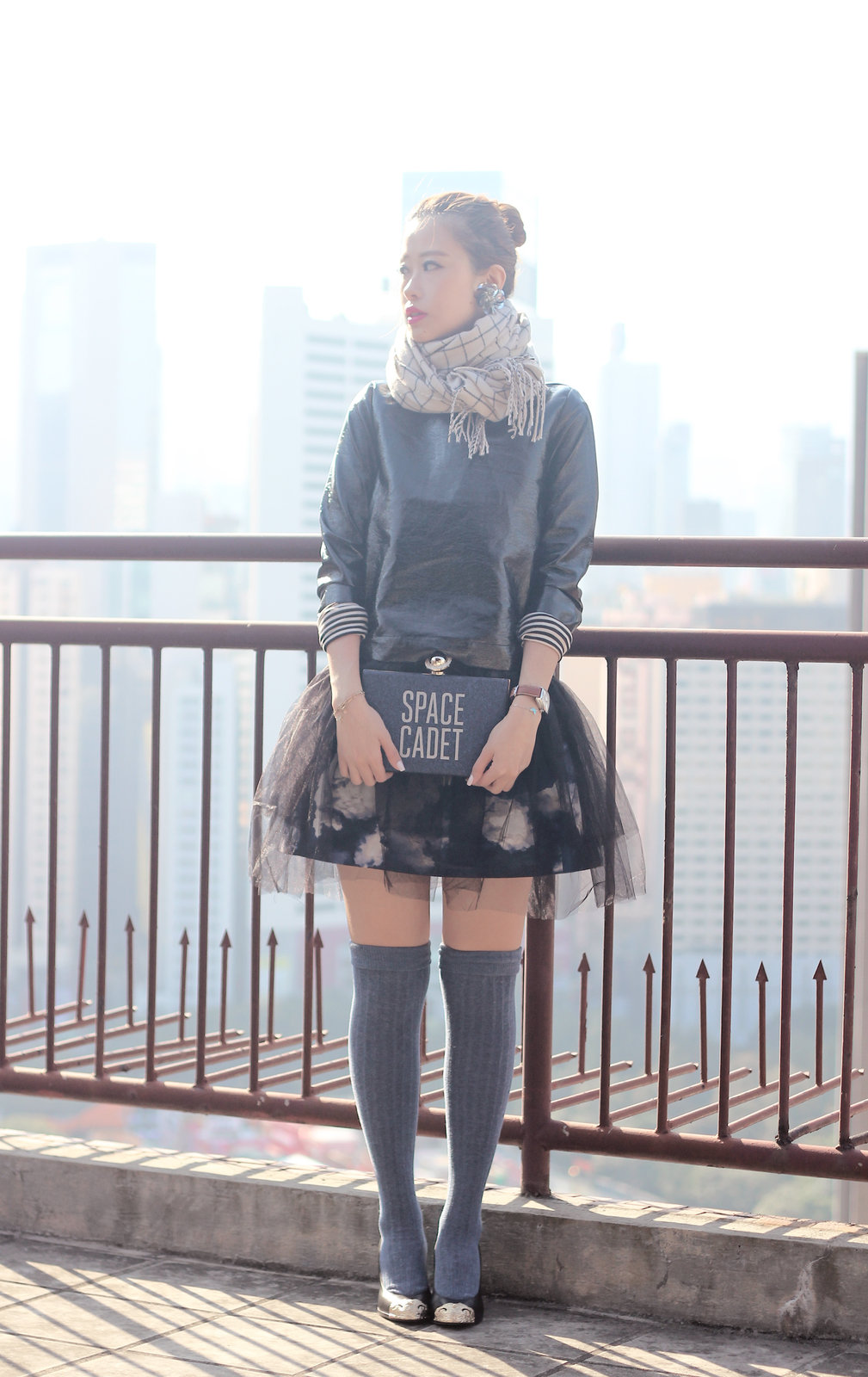 Futuristic with a hint of dark romance – The unexpected harmony of the contradictory elements is what I love about this look.
And don't ever underestimate the power of tulle, it's softened the toughness of the metallic accessories so effortlessly and single-handedly.
Earrings: FrontRowShop
Scarf: Monki
Top with tulle: FrontRowShop
Print dress: Kate Spade
Clutch: Kate Spade
Heels: Chanel
INSIDE: 3 lovely illustrations from readers, 3 recent favorite quotes and 3 picks of sweet sneakers.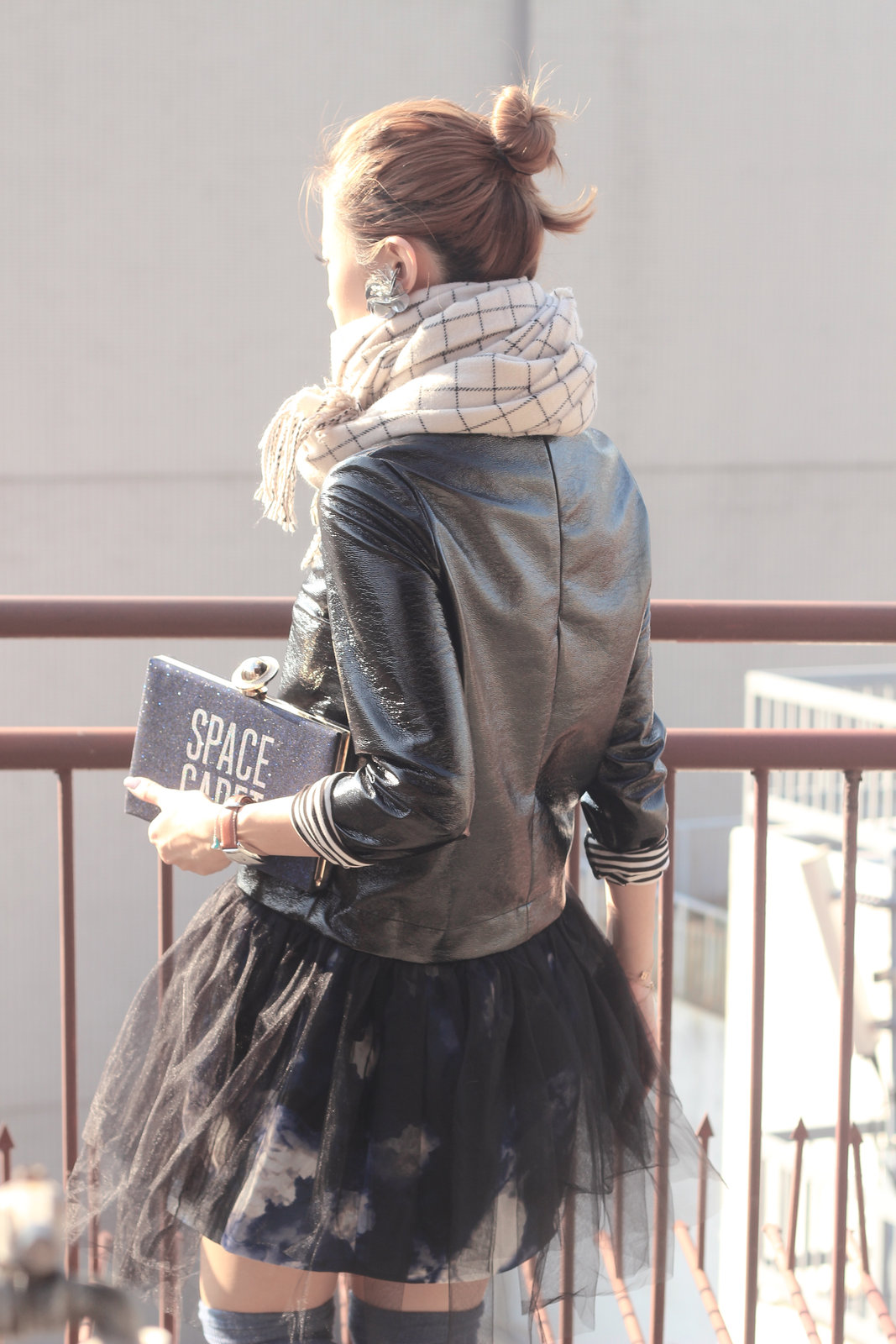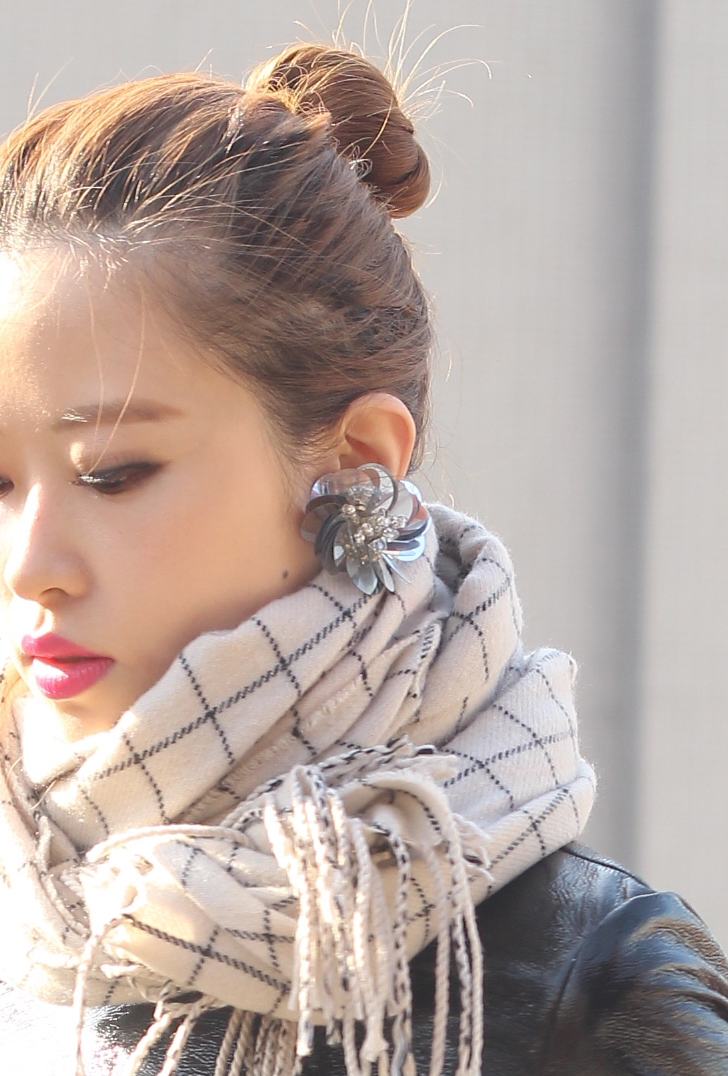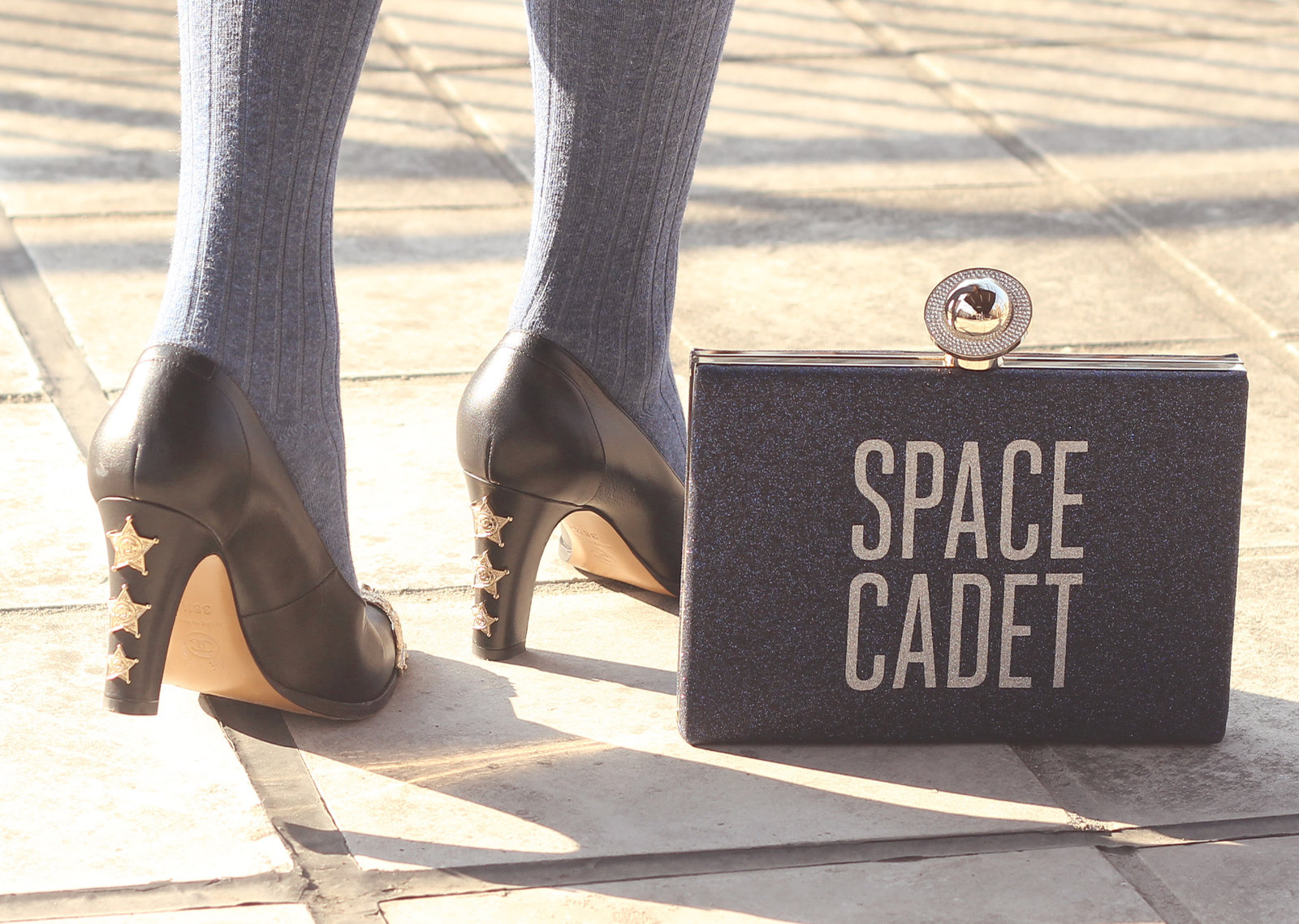 Thank you girls so much: Fenny, r__art, Kalih!
.

"Fashion can't change the world…but even a committed nihilist would be hard-pressed to deny the beauty of a series of sheer gowns embroidered with stars, planets, and swirling constellations." – Style.com's review on Valentino's mesmerising pre-fall 2015 collection.
"The future is only an indifferent void no one cares about, but the past is filled with life, and its countenance is irritating, repellent, wounding, to the point that we want to destroy or repaint it. We want to be masters of the future only for the power to change the past." – The Book of Laughter and Forgetting by Milan Kundera
"…in a system without a truly independent judiciary and where laws are arbitrarily enforced, the judiciary and the executive "co-operate" to ensure that laws are interpreted in a way preferred by the executive and are used to suppress persons who do not find favour with the Government. This is often dressed up as "Rule of Law", but is in fact "Rule by Law". "Do things according to law" means "do things according to our will". Fortunately Hong Kong is not such a regime, but eternal vigilance is the price of liberty." – Speech by Paul Shieh SC on 12 January 2015
.
With one of these, I may be motivated to do more sports…

From left: Casadei, Minna Parikka, No Name
Which style do you like best?
Love,