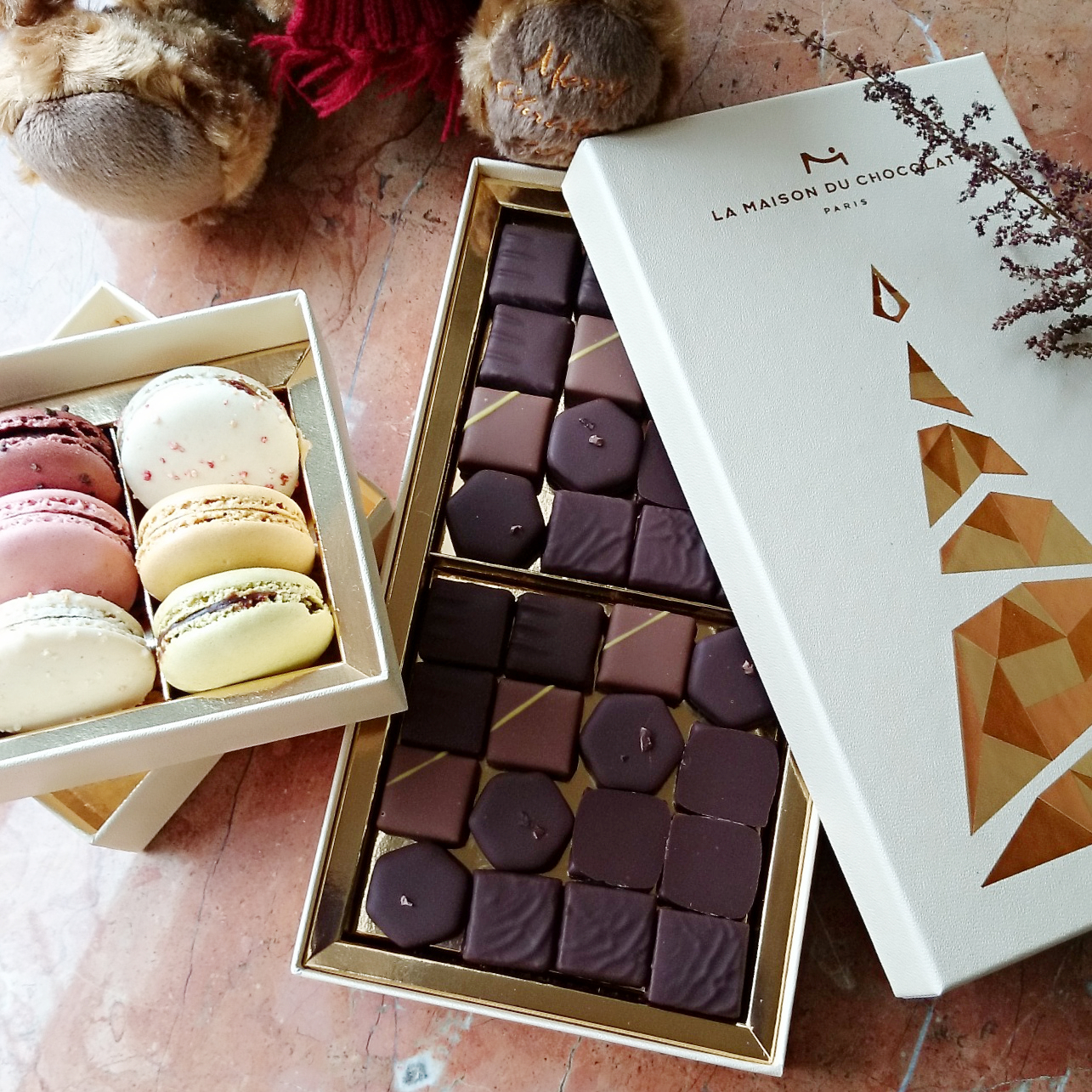 Sharing is the spirit of Christmas.  Sharing laughter, warmth and delicacy with your loved ones is what makes the festival so special and worth the anticipation.
This year, the Wonders of Christmas Gift Box and Holiday Macaron Gift Box by the best craftsman chocolatier of France, La Maison Du Chocolat, has certainly made sharing a lot sweeter and luscious.  Click in to find out more about the exclusive seasonal collections!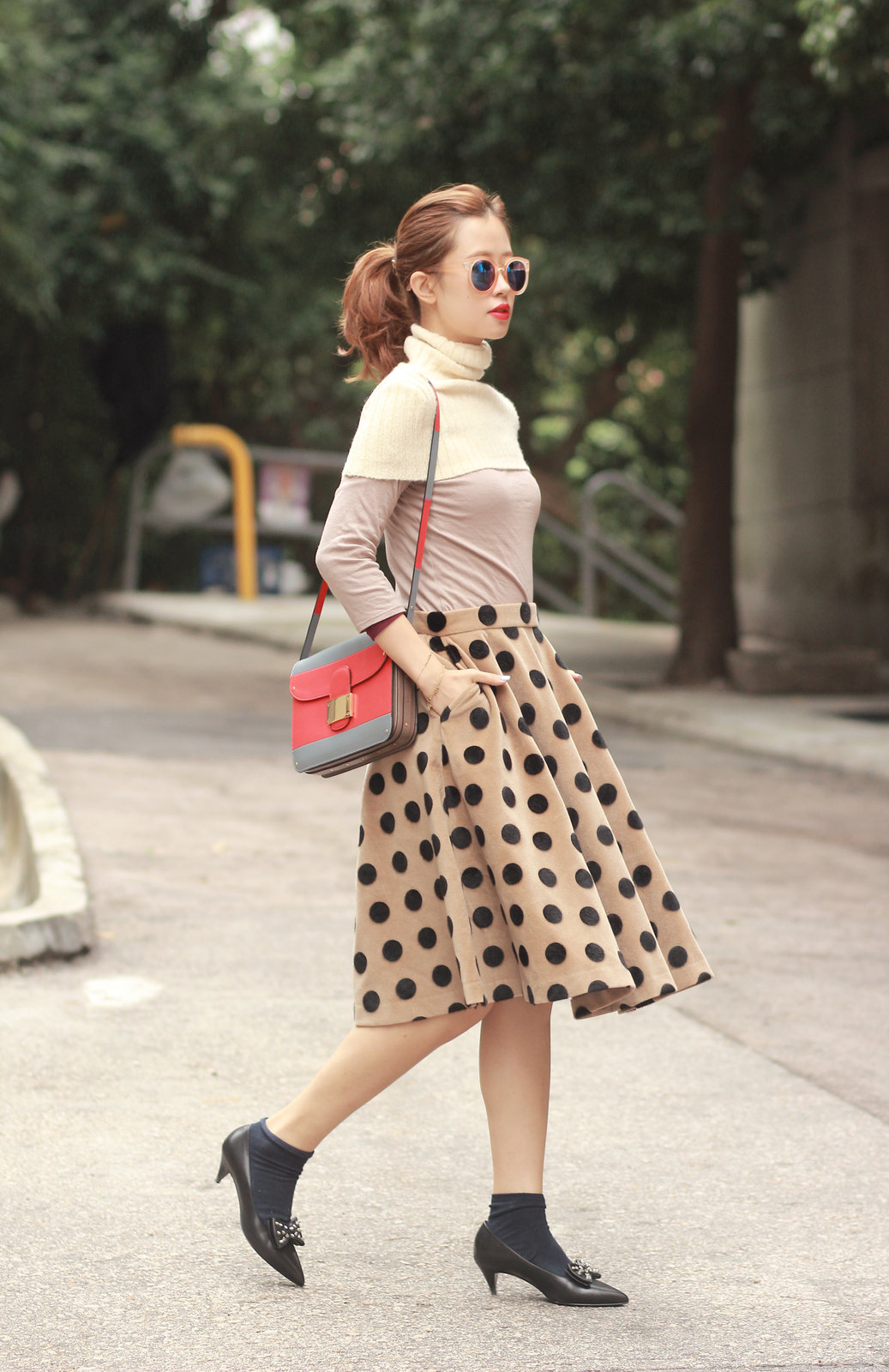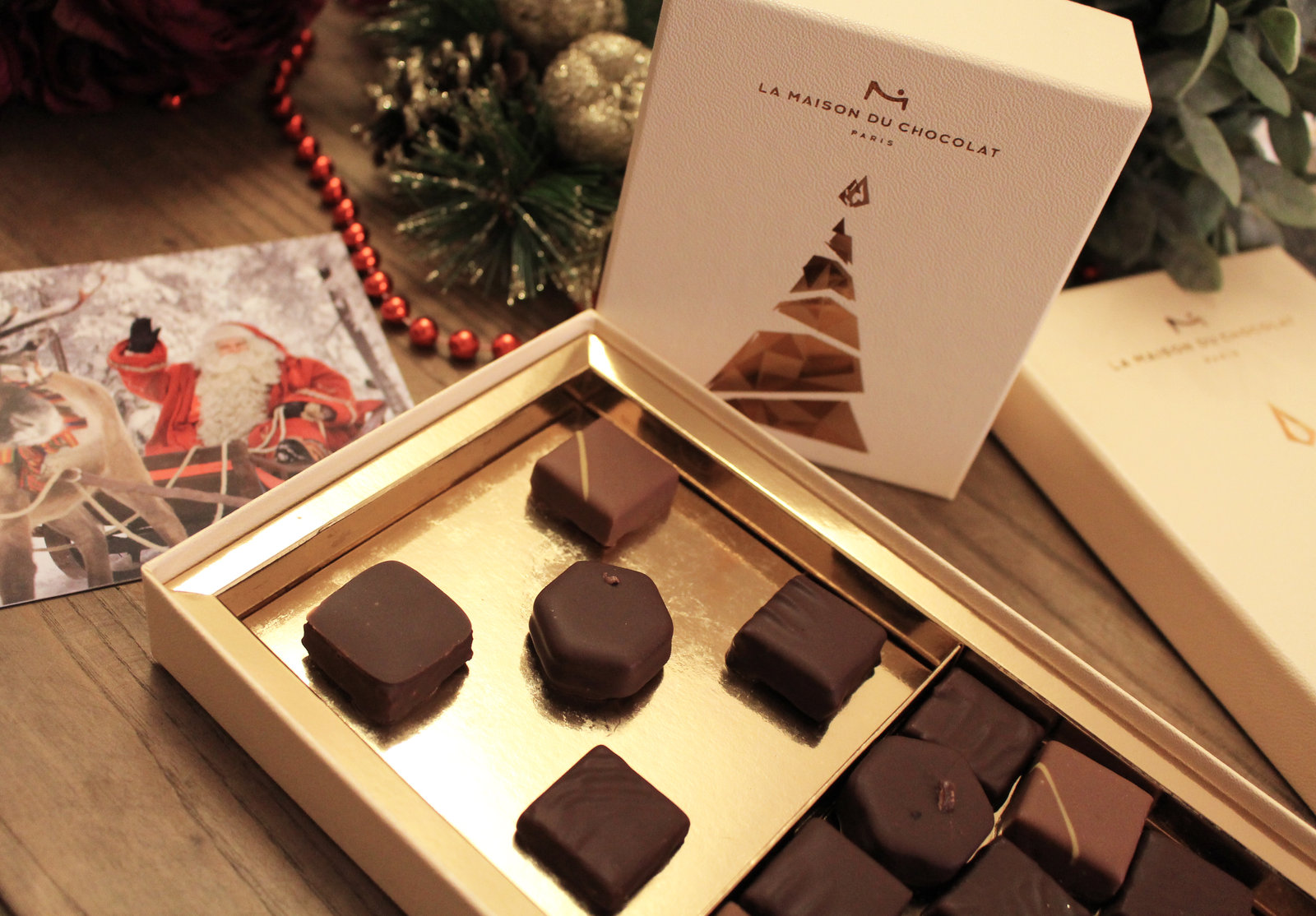 The Wonders of Christmas Gift Box contains five exciting new creations by the chocolatier: Spicy Cocao, Praline Masquerade, Lemon Bergamot, Silky Almond and Clementine Square.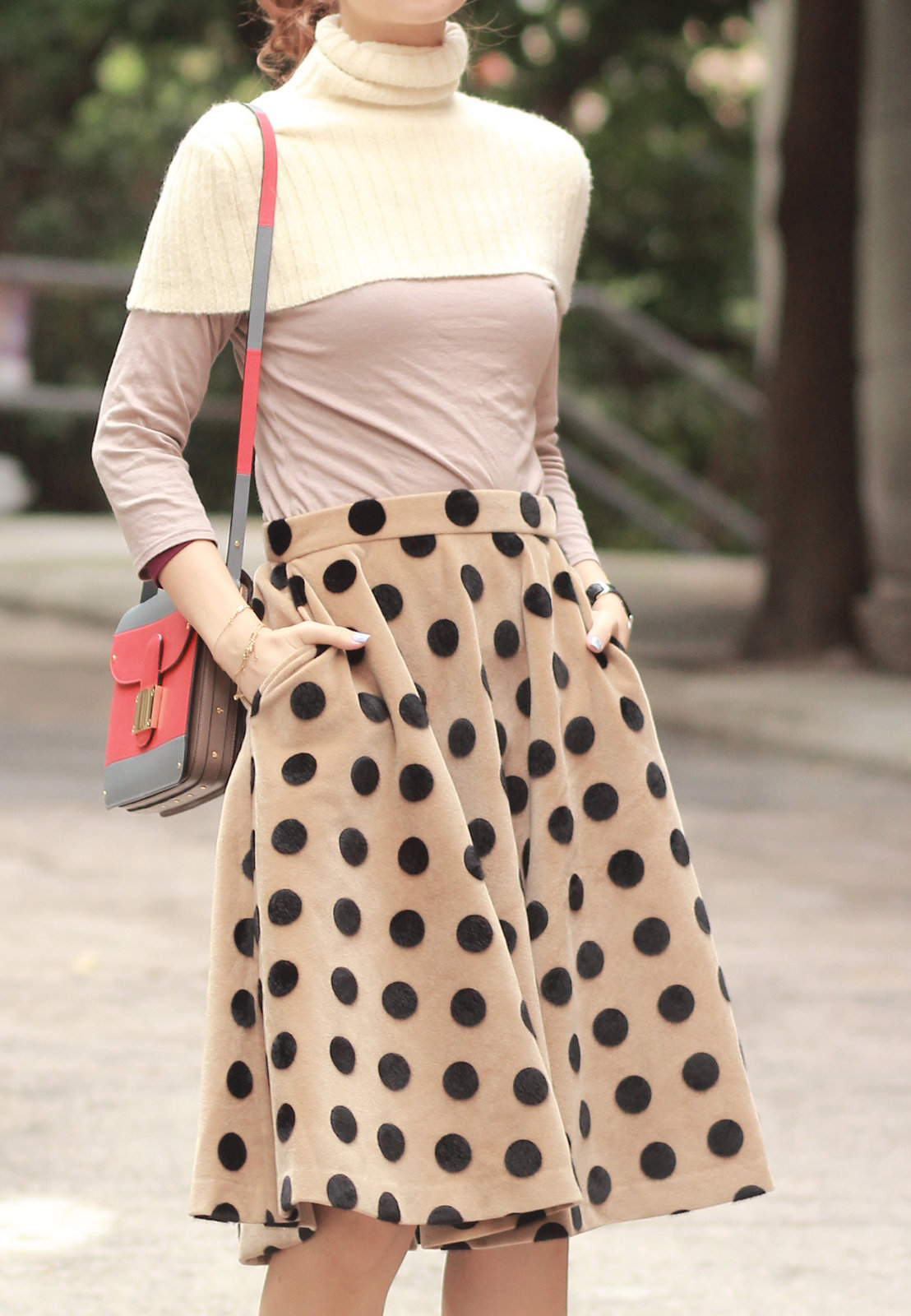 Front Row Shop knit collar & skirt
Valentino purse
Saint Laurent heels
What makes the macarons of La Maison du Chocolat stand out is its signature ganache fillings – they call it "Heart of Ganache".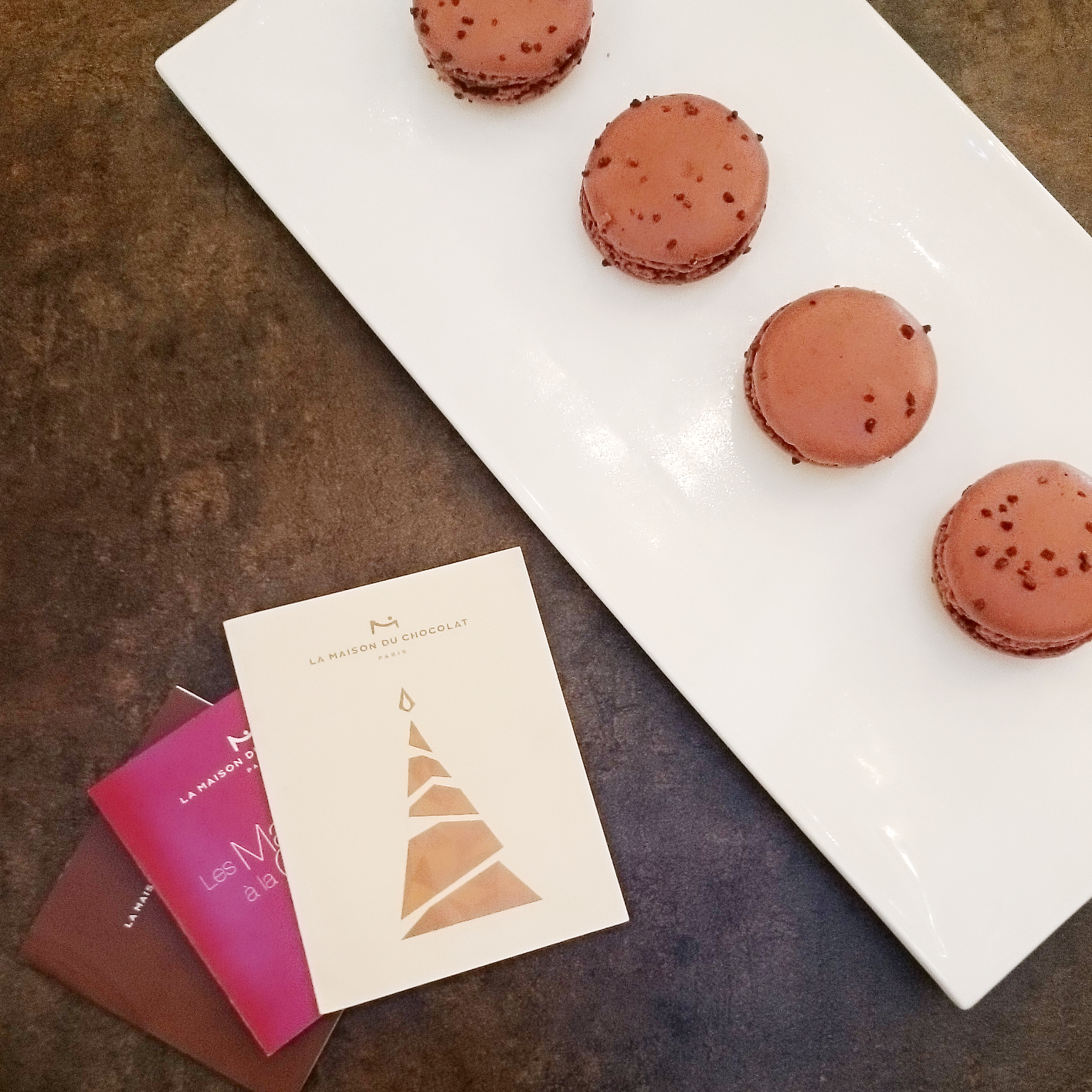 The name of this flavor is Venezuela, which has a spicy, cocoa notes of roasted raw cacao beans.
My favorite among all 6 flavors in the Holiday Macaron Gift Box is however the special rose champagne ganache and brut champagne ganache.  They are just soooooooooo good omg.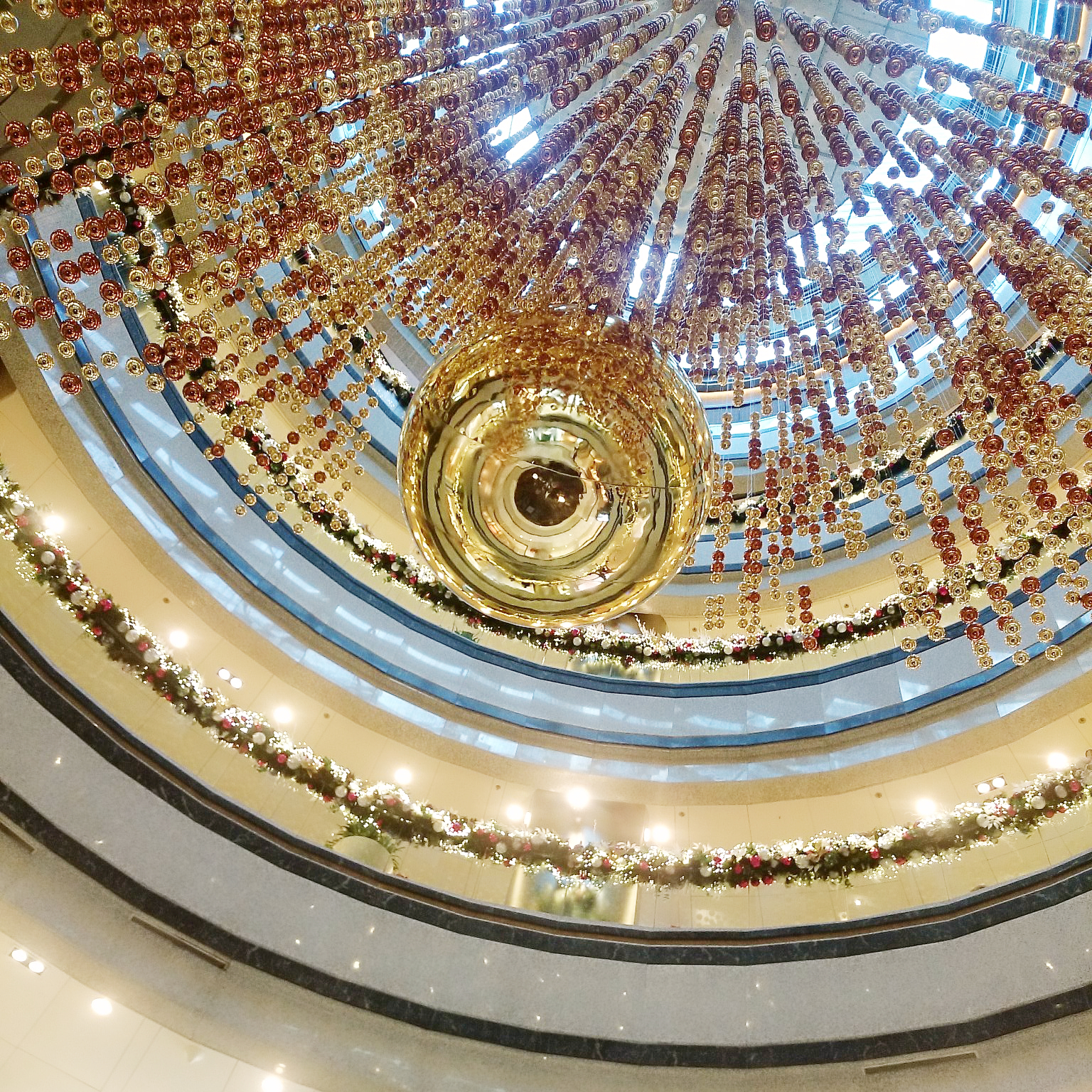 This is the view from the seating area of La Maison du Chocolat's boutique at the basement of Lee Gardens One. It's the perfect place to indulge yourself with the elegance and finesse of the superb chocolates and pastries.
Being the international luxury chocolatier, La Maison du Chocolat has strictly adhered to 10 commandments, which I found interesting and worth sharing with you:
1. The color of a good chocolate should be mahogany brown and slightly glossy
2. A very good chocolate should not be too dark or too dull
3. The ideal temperature for tasting chocolate is between 18 and 20 C
4. A good chocolate should have a very thin coating, which should not be crunchy but should melt in the mouth
5. The best way to taste chocolate is to savour it in small pieces
6. Chocolate should never be sharp, overly bitter or pungent
7. The flavor of the chocolate should never conceal the intensity of the cocoa
8. The taste of a chocolate should linger on the palate
9. All the ingredients must be of premium quality
10. A good chocolate is defined by the quality of the chocolate used and not the cocoa percentage
Wish you all a happy holiday season and don't forget to pamper your family and friends with these exceptional sweet treats!
Love,