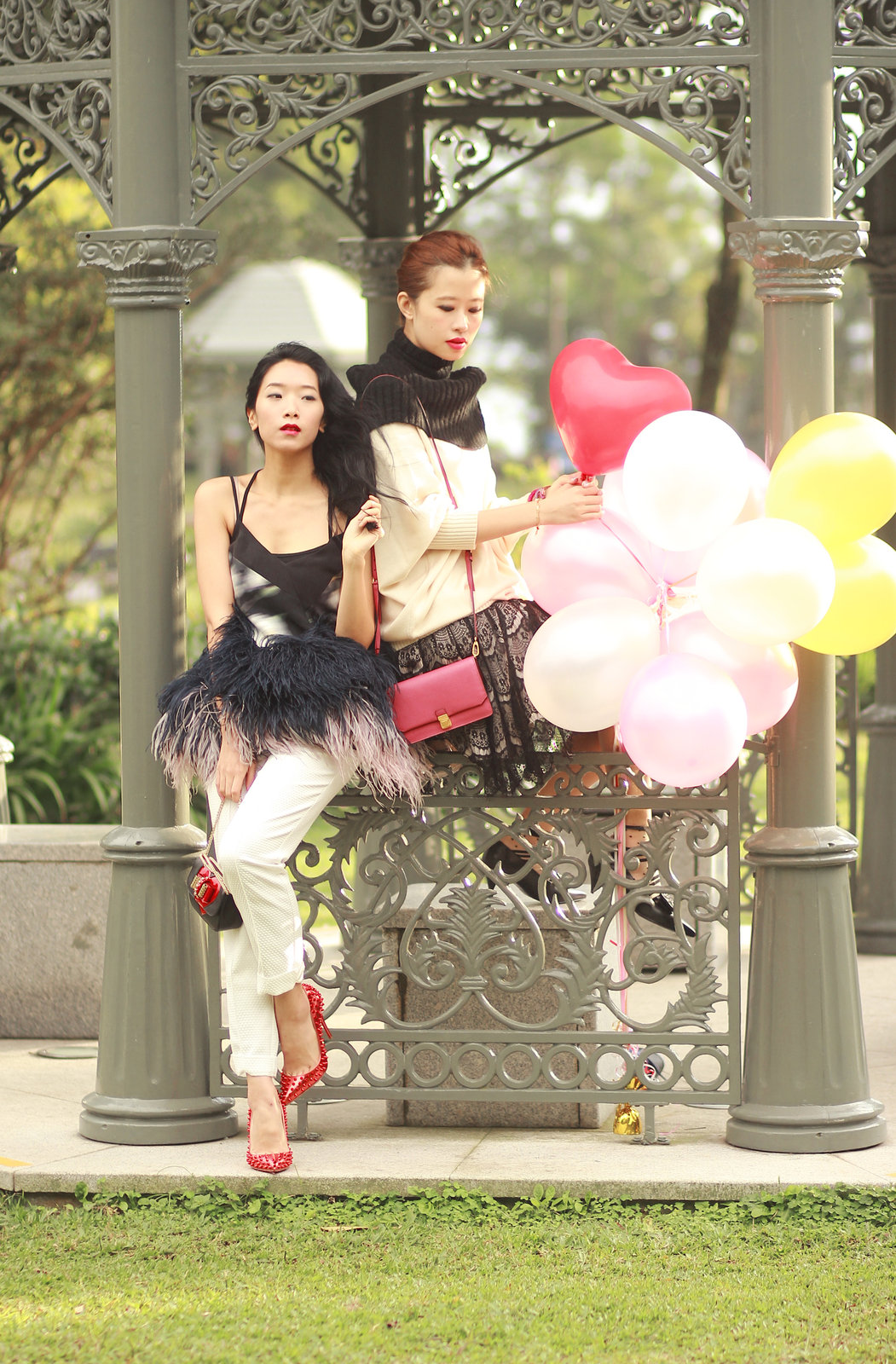 The idea of doing a special themed shoot had been brewing for long enough. It's my great pleasure to do it for the first time with one of the top stylists and bloggers in Hong Kong – Veronica of www.vnikali.com, whose graceful and sophisticated style has captivated many, and whom I'm proud to call my friend.
Together we did some planning for the shoot, but many unexpected things occured: the unbearably heavy wind at Victoria Peak Garden (which looks so dreamy tho right?), the colors of the balloons looking not so xmassy in photos (those yellow ones are supposed to be golden…) and the temper tantrum of the photographer (i.e. my husband) due to the traffic condition…
Despite all that, we still managed to have fun during the shoot and looking at the photos (especially the outtakes) brings smile on my face every time.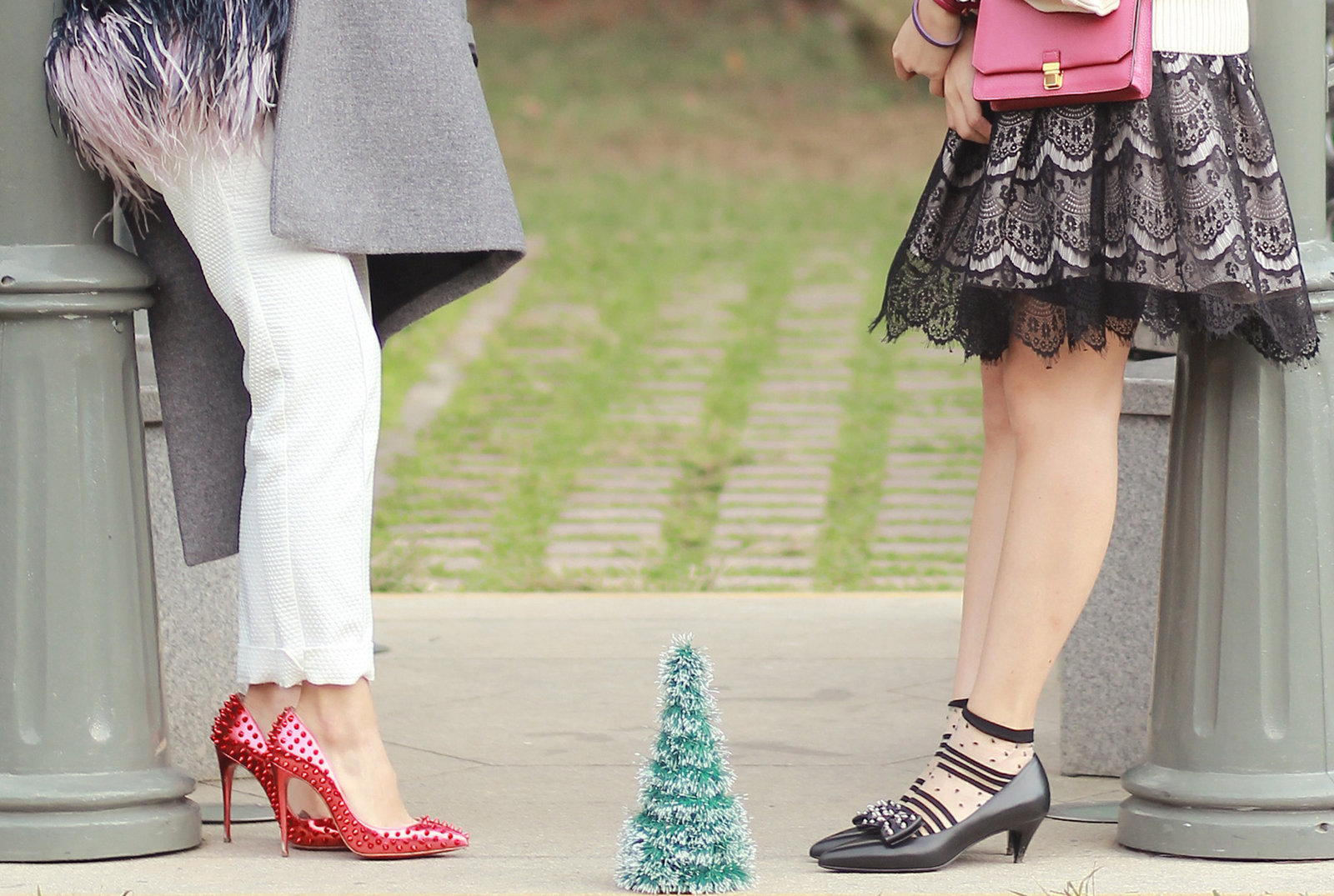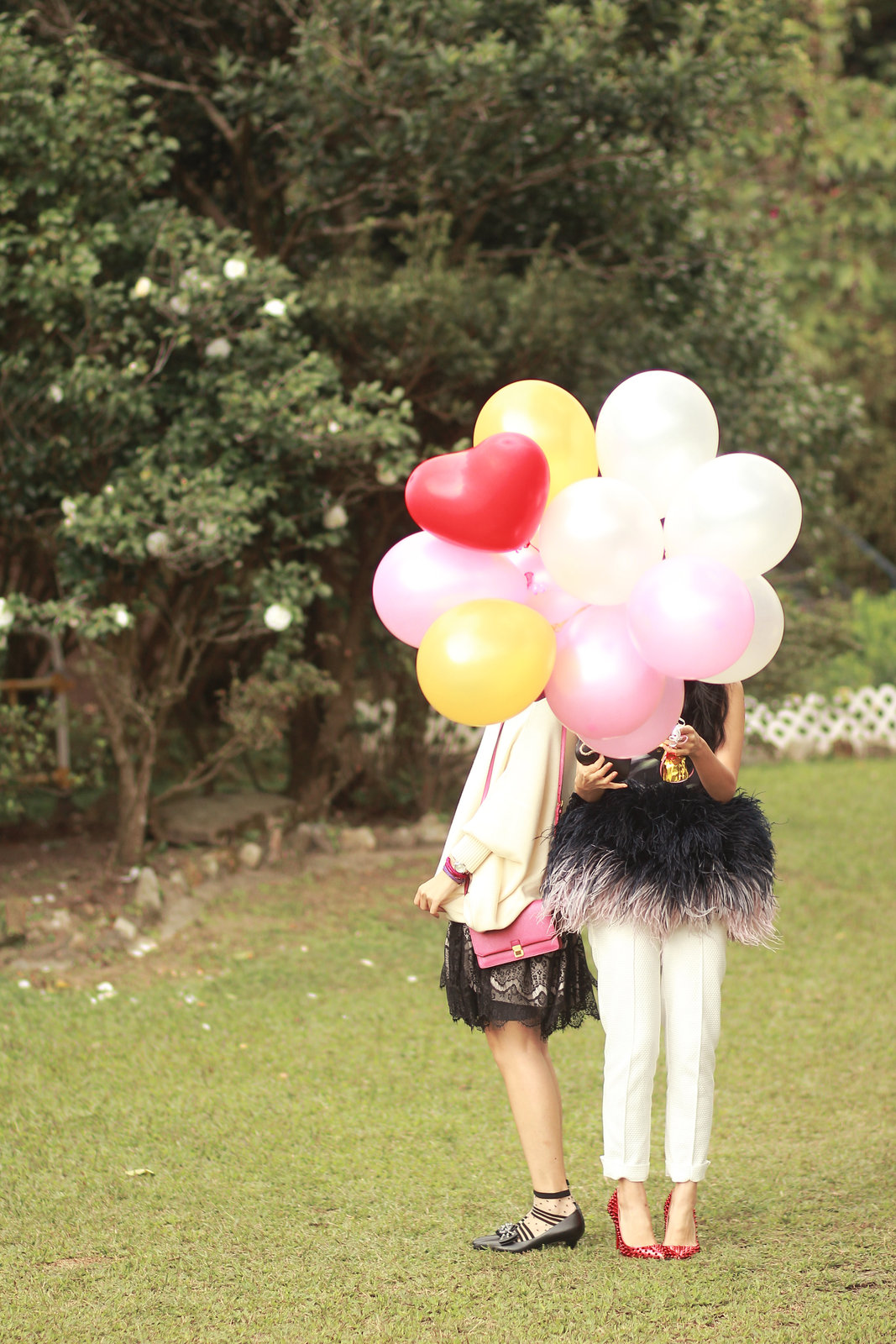 Our outfits are of such different styles – V's feathery top + white pants + red hot sky high heels are alluring and feminie, whilst my slouchy knit top and eyelet lace skirt are more casual and girly. Yet, we tried to have coordination in terms of the tone, which is monochrome with a pop of vivid colors in our accessories.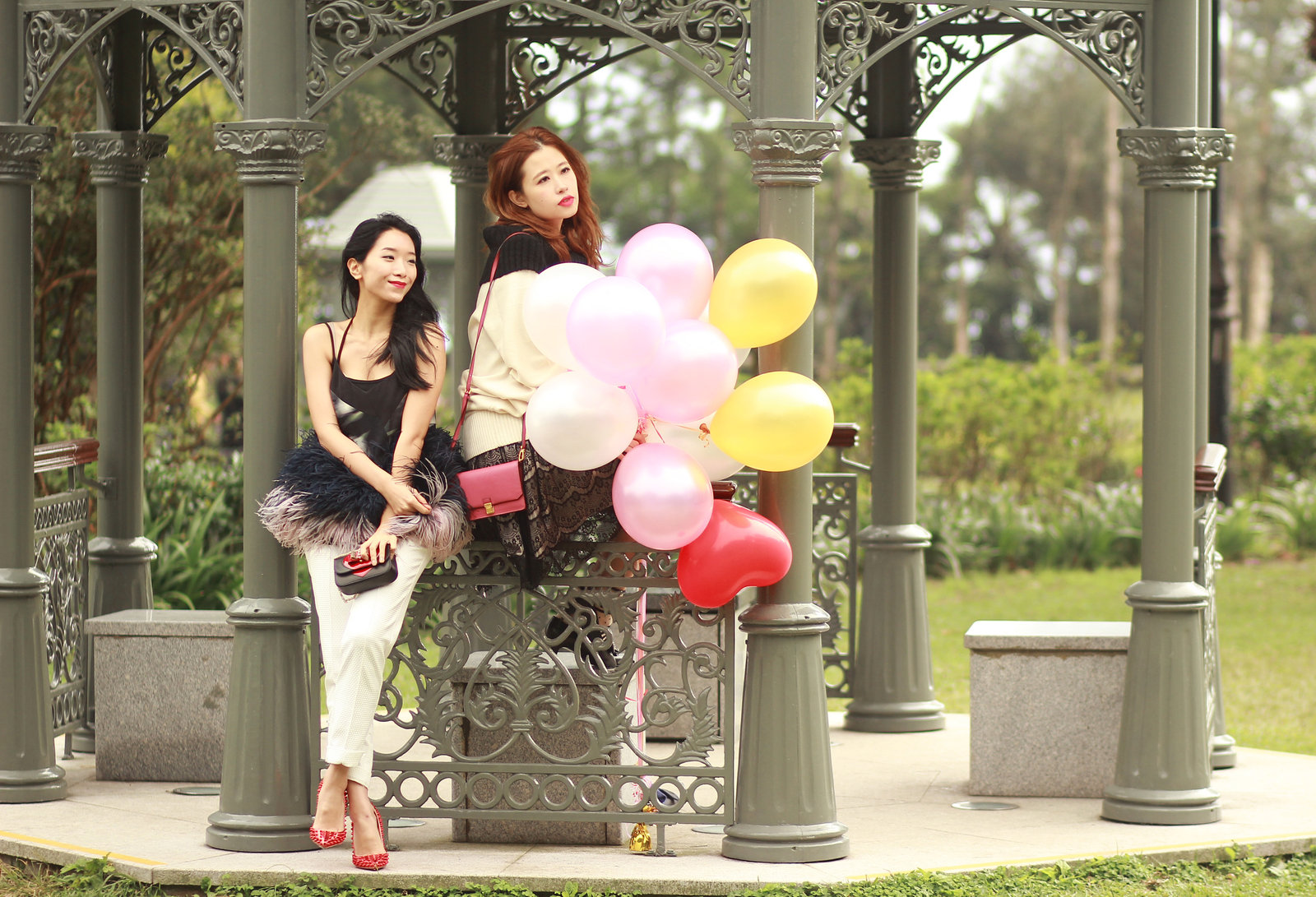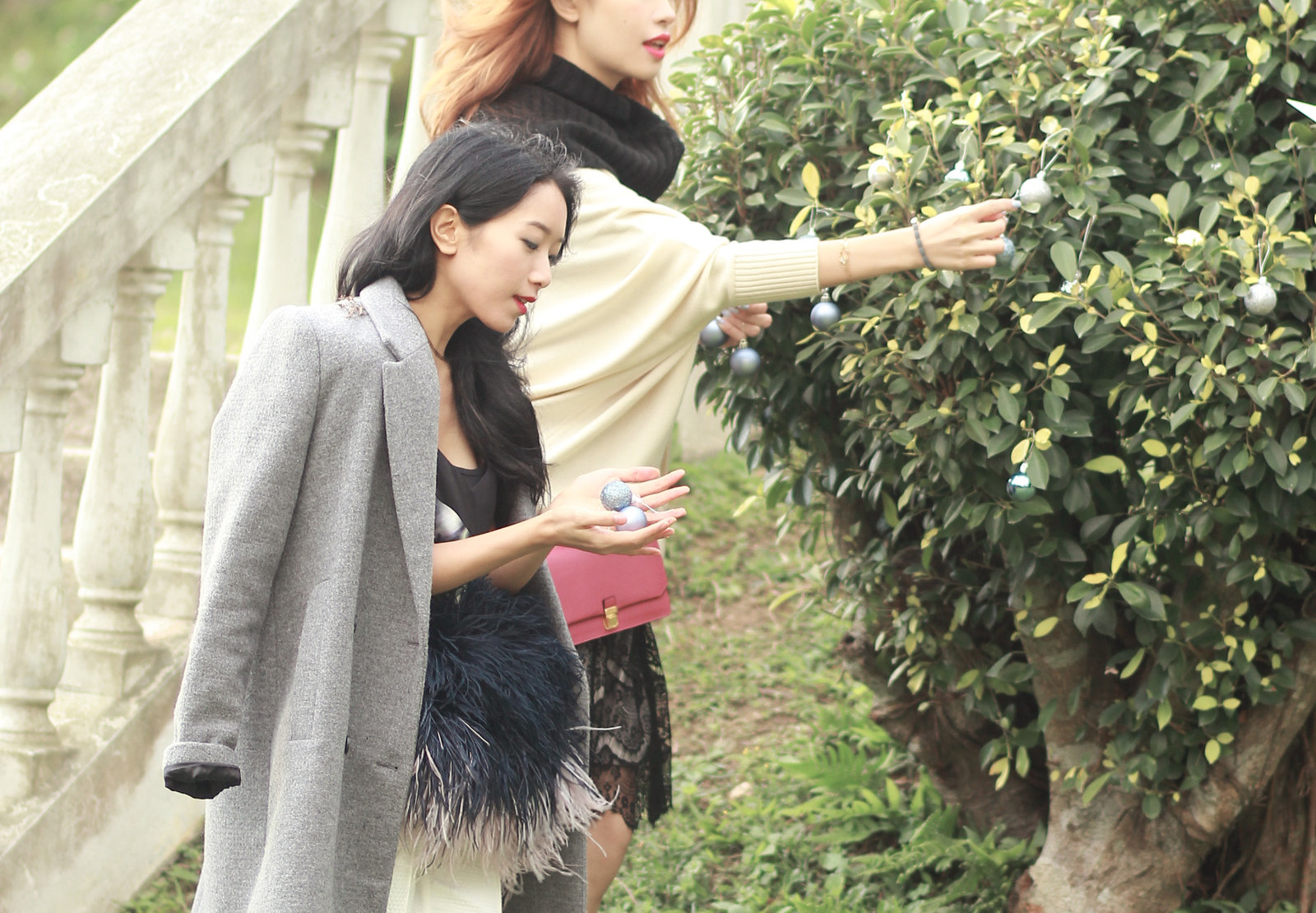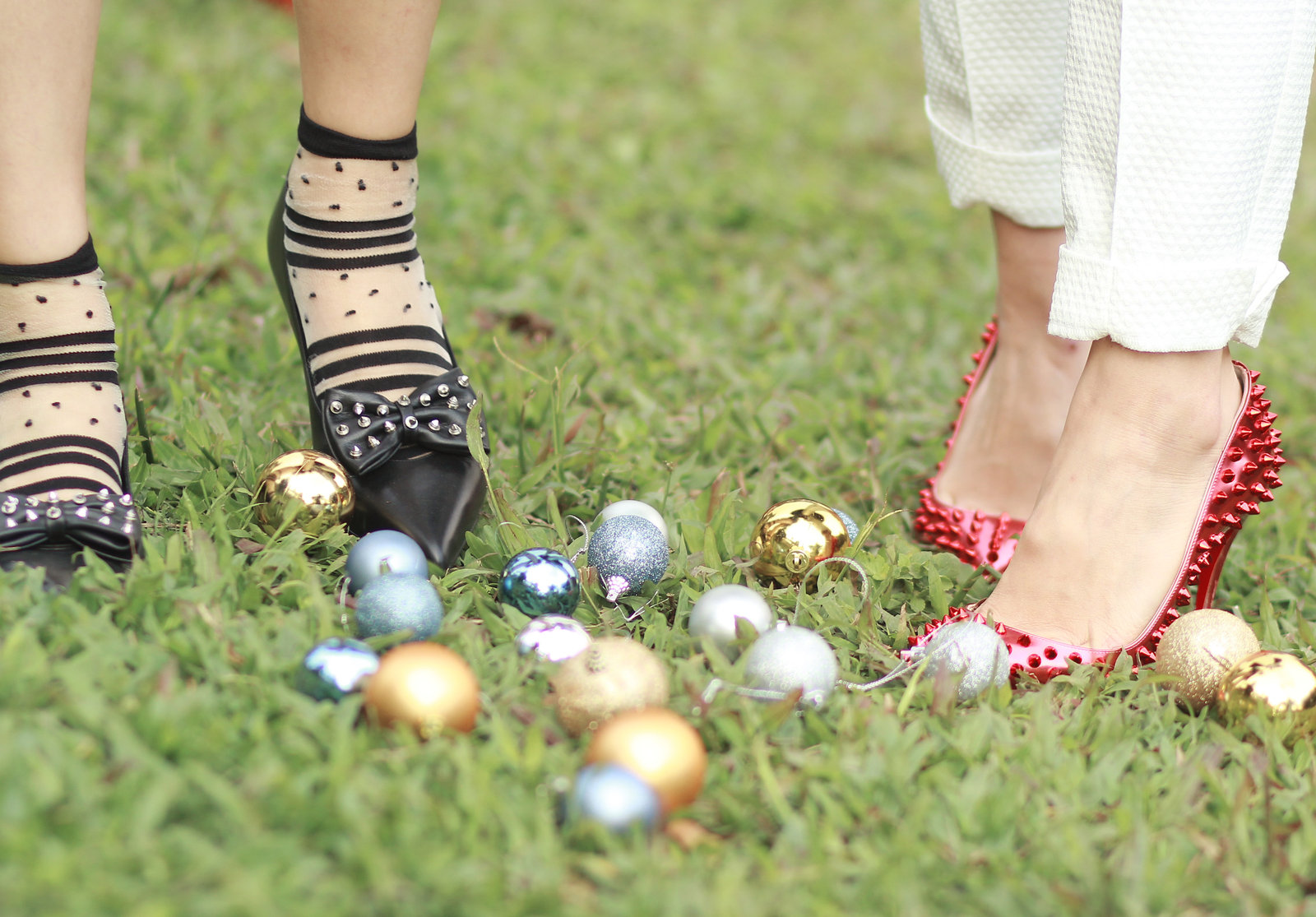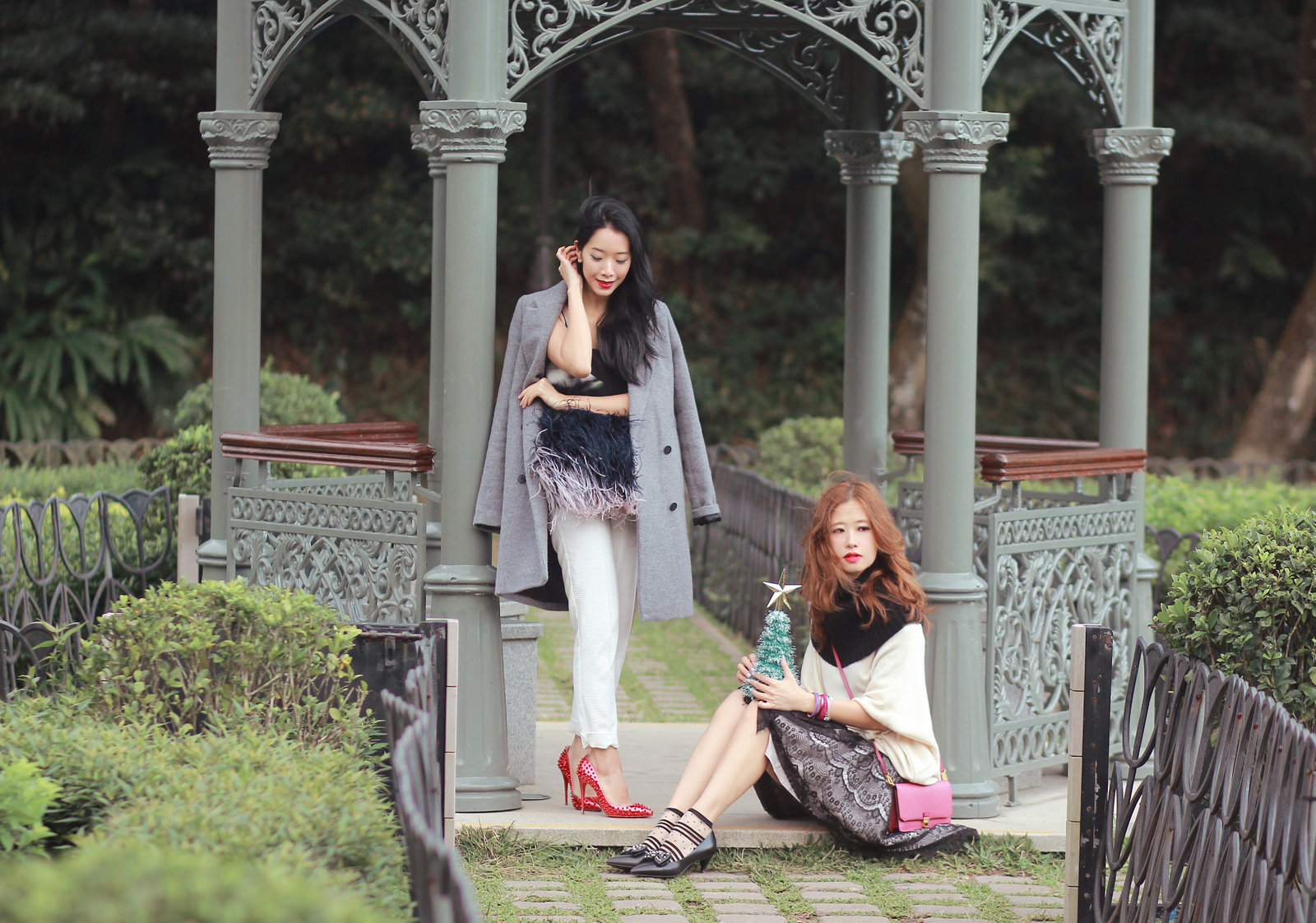 I was wearing:-
Front Row Shop knit collar & top
Varrie lace skirt
Miu Miu purse
Saint Laurent heels
Hope you like these photos and do let me know your thoughts! Oh, and Mayo-V Xmas to you 😉
Love,