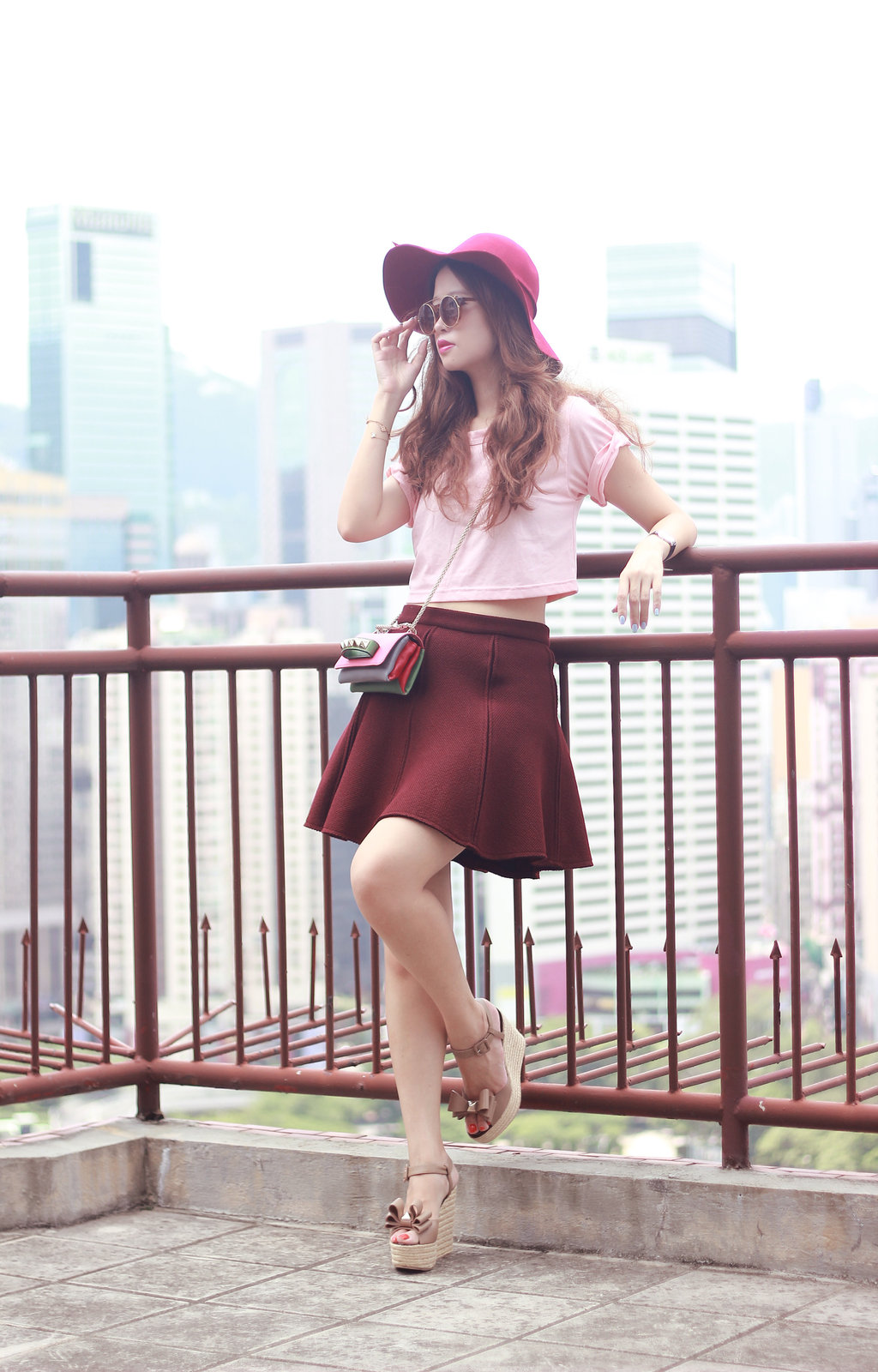 The combo of red + pink + burgundy is one of my all time favorites.  Despite the silhouette is one of modern, the palette still manages to lend a shred of bittersweet, nostalgic sophistication to the look.
To match with the look, I applied Smashbox's "Be Legendary Long-wear Lip Lacquer" in the shade of vivid violet, somewhat between berries and dark grapes but it's cutesily named "Beet It".
Simmer down and pucker up, and click in to find out more about this new line of weightless, water-resistant and long lasting of lip lacquer by Smashbox!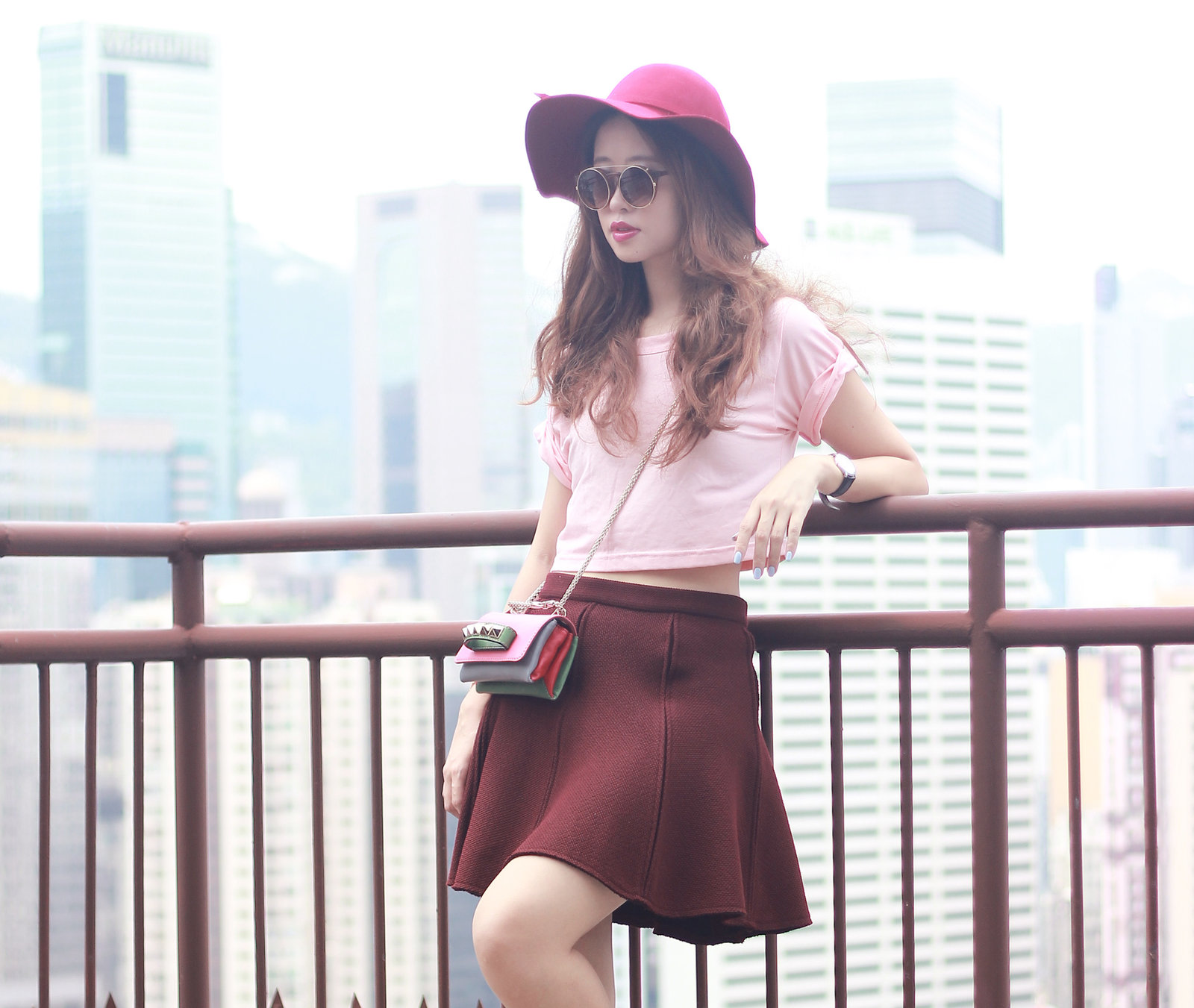 Young Hungry Free hat
Sunday Somewhere sunnies
Choies top
Zara skirt
Valentino purse & wedges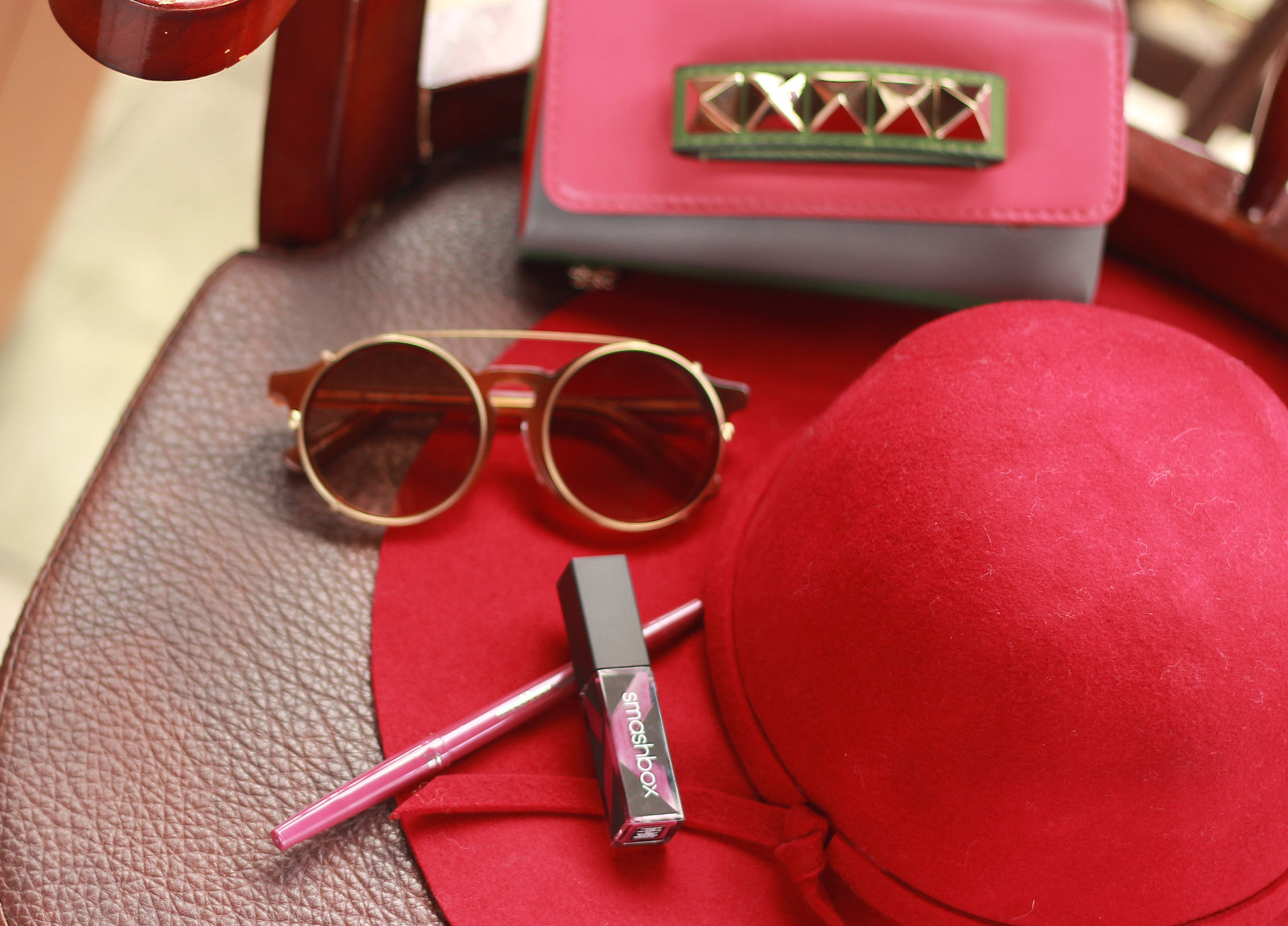 When it comes to lips, #shapematters.  While the lip lacquer gave fullness to my lips, the "Always Sharp" lip liner defined it. The liner comes with matching hue of the lacquer, named violet with the description of shade being "bold berry".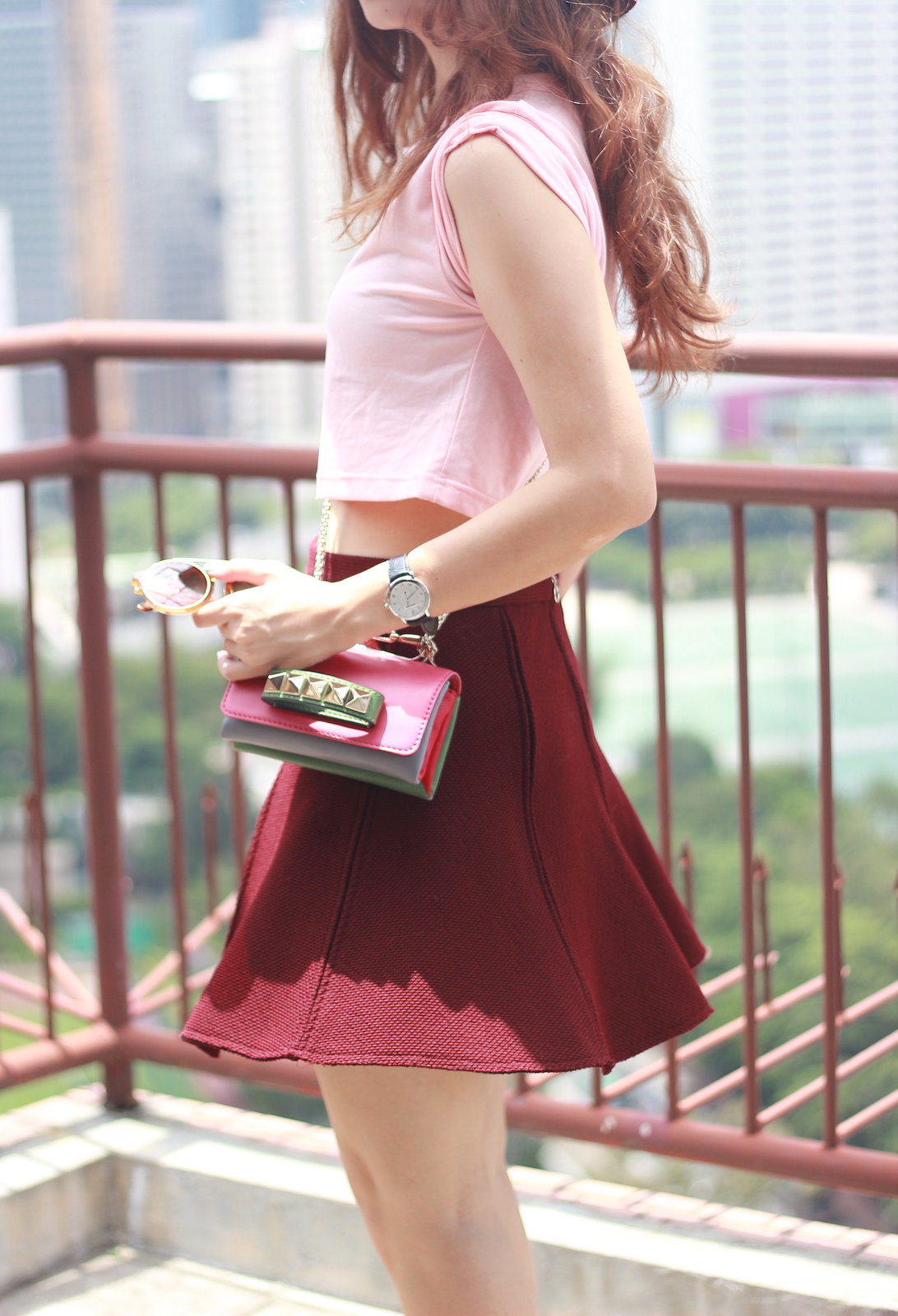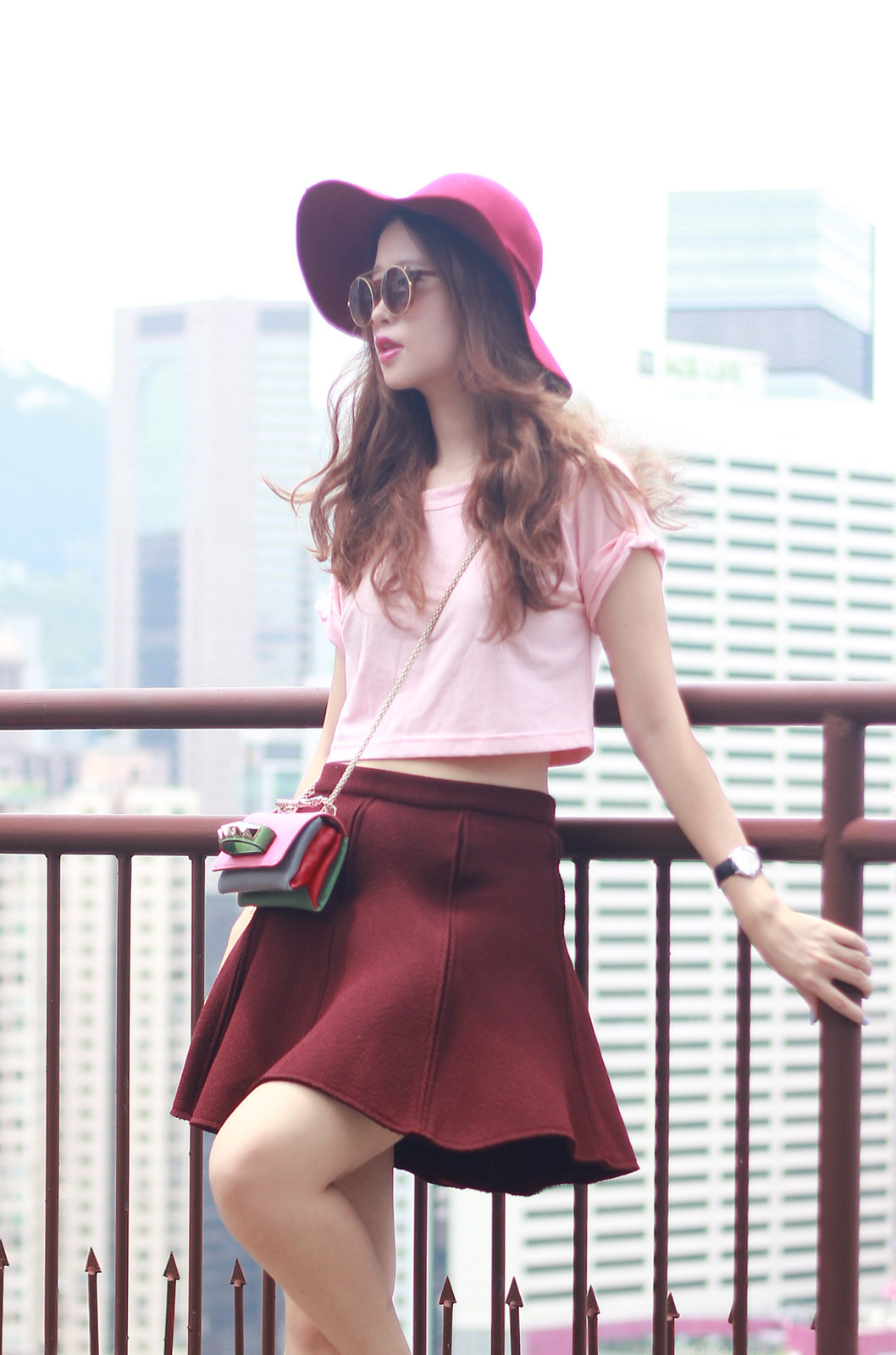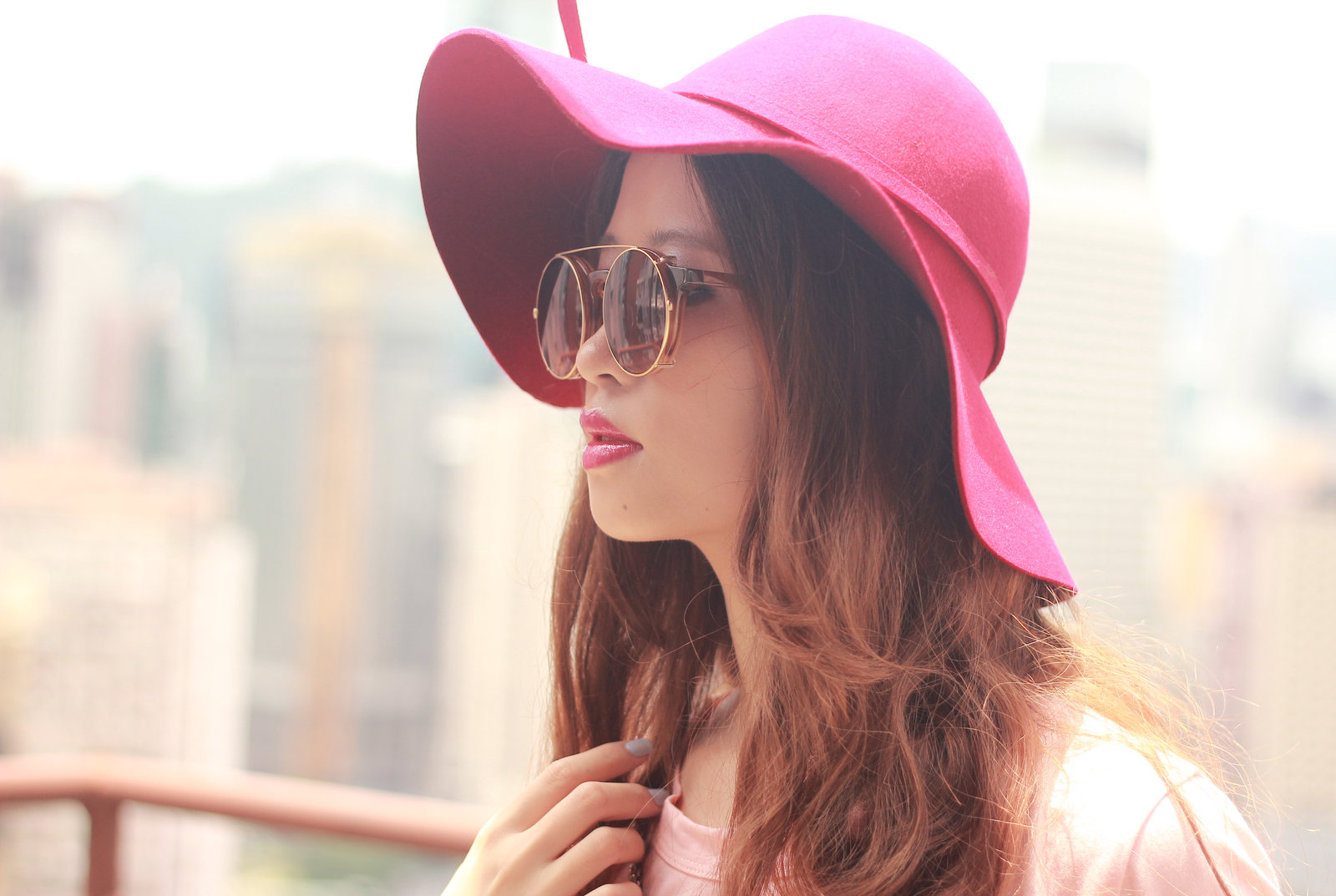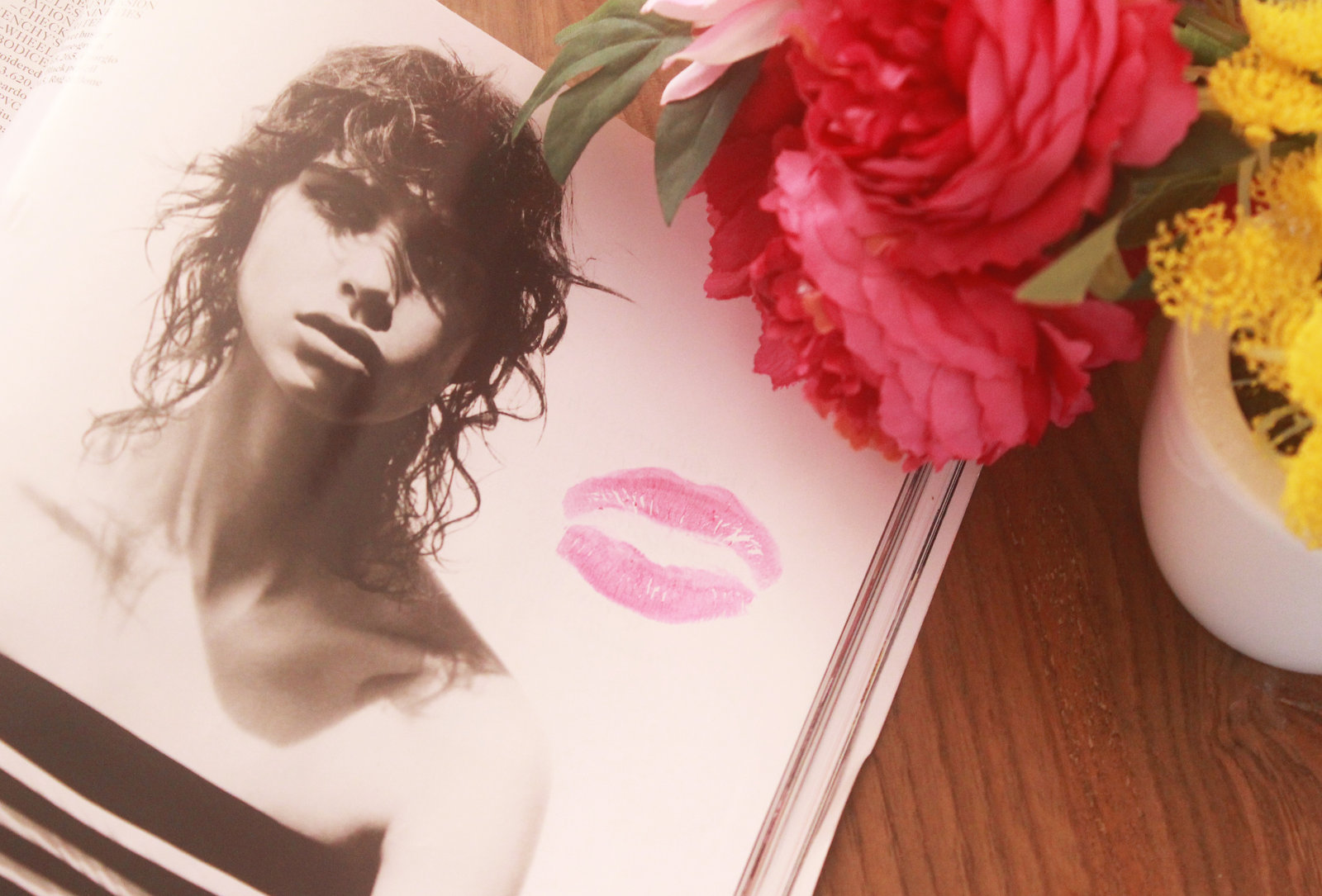 The duo teamed up to create the pout that I've always wanted 😉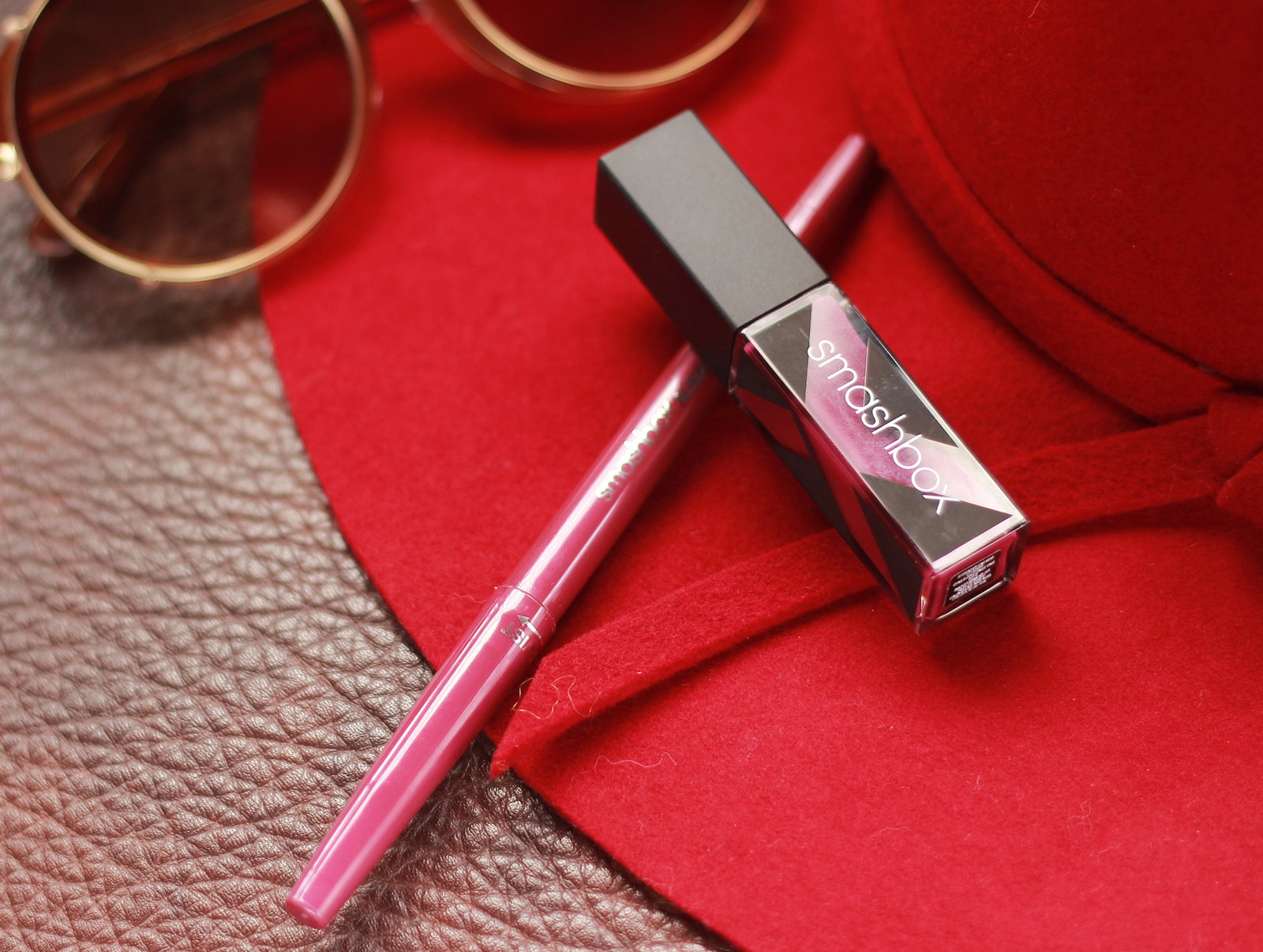 If you are interested in learning the best lip-shaping techniques from Smashbox (pretty sure you are, don't deny it), go HERE for all the tips you ever need.
In the meantime, show us your smooch and create a gif on the site, Smashbox will donate a product to Look Good Feel Better, an organisation dedicated to making cancer patients who are undergoing treatment look and feel better. Smashbox says "You create a gif, we give a gift!"
Love,