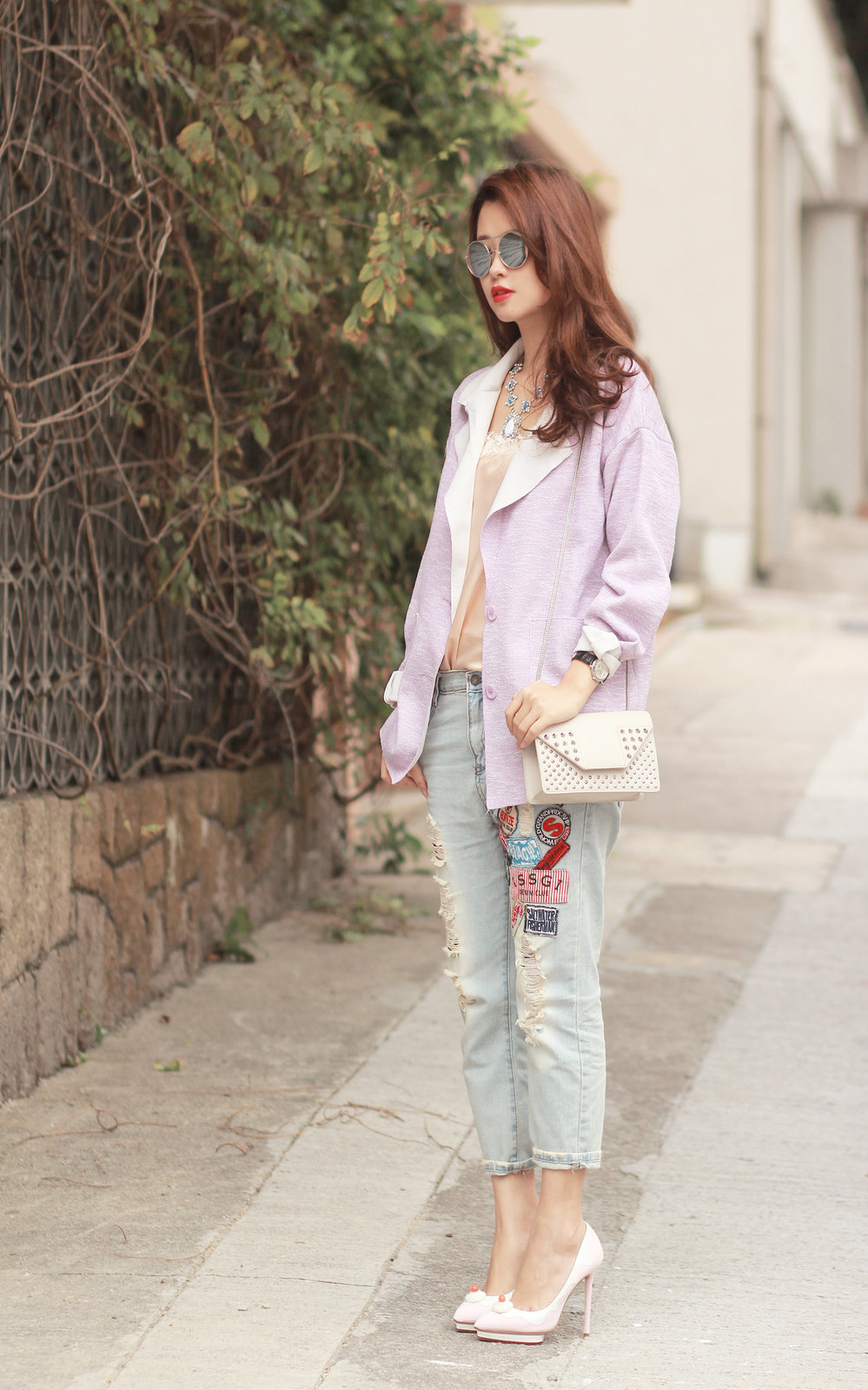 The slacker in me has been creeping in and taking control, hence the absence from the blog for two weeks.
To thank you, my dear readers, for not giving up on me completely, here is a big post of a bit of everything, hope you will enjoy reading it!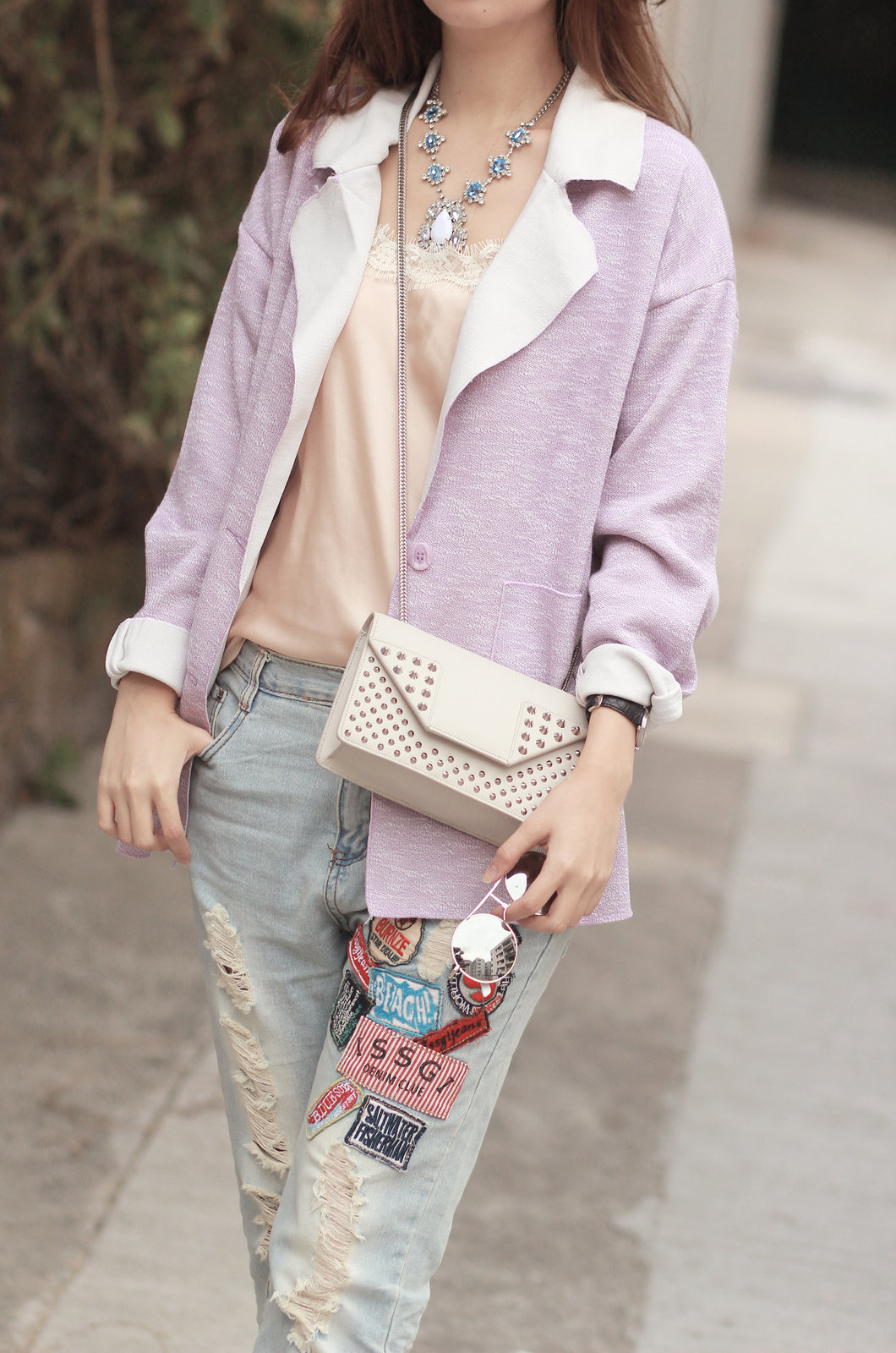 sunnies from select 18
romwe necklace, blazer & ripped jeans
lulus camisole top
saint laurent paris betty purse
charlotte olympia sundae heels
Some recent features: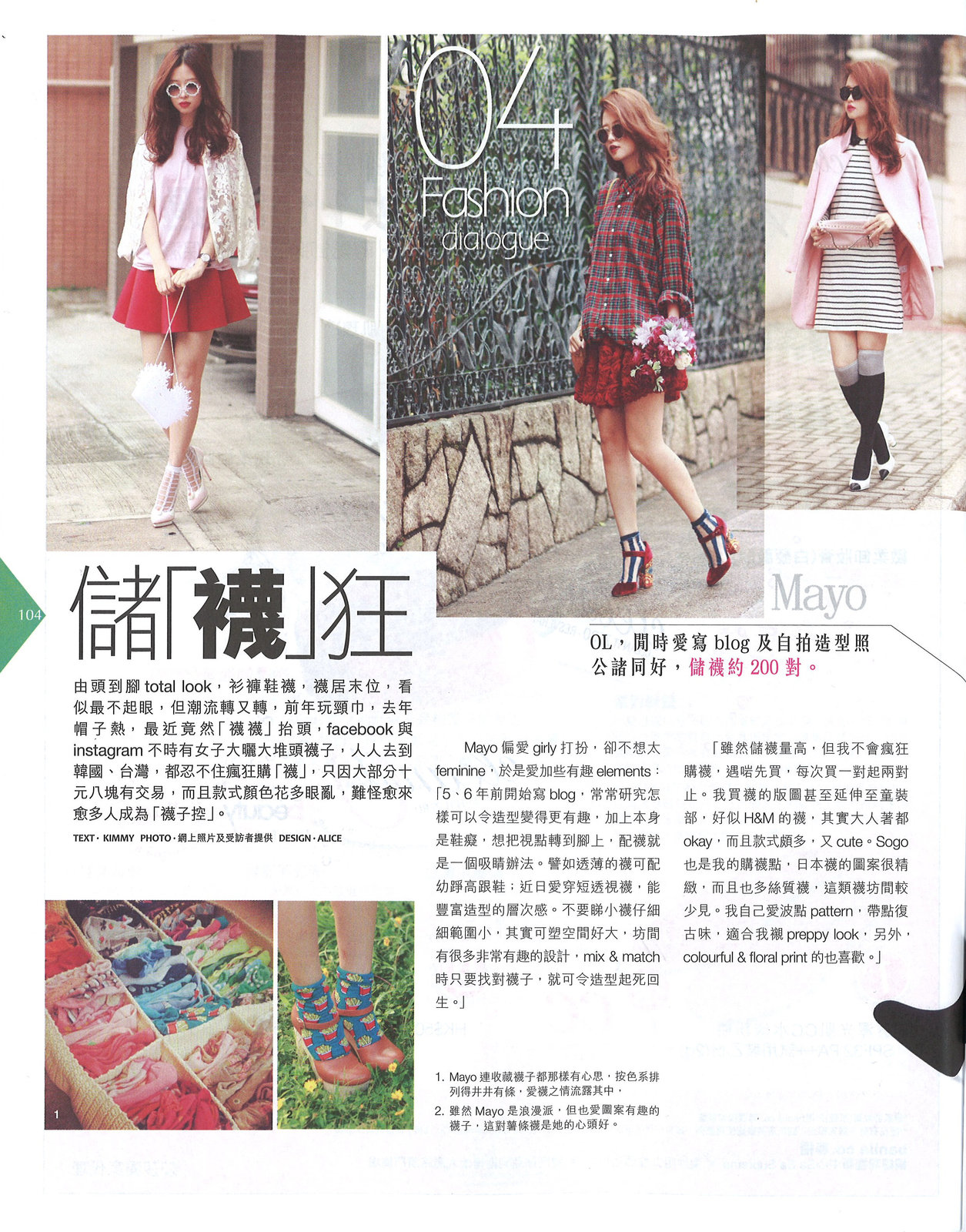 Metropop magazine – the title is "socks-collecting maniac" which I definitely am! Thanks to Kimmy!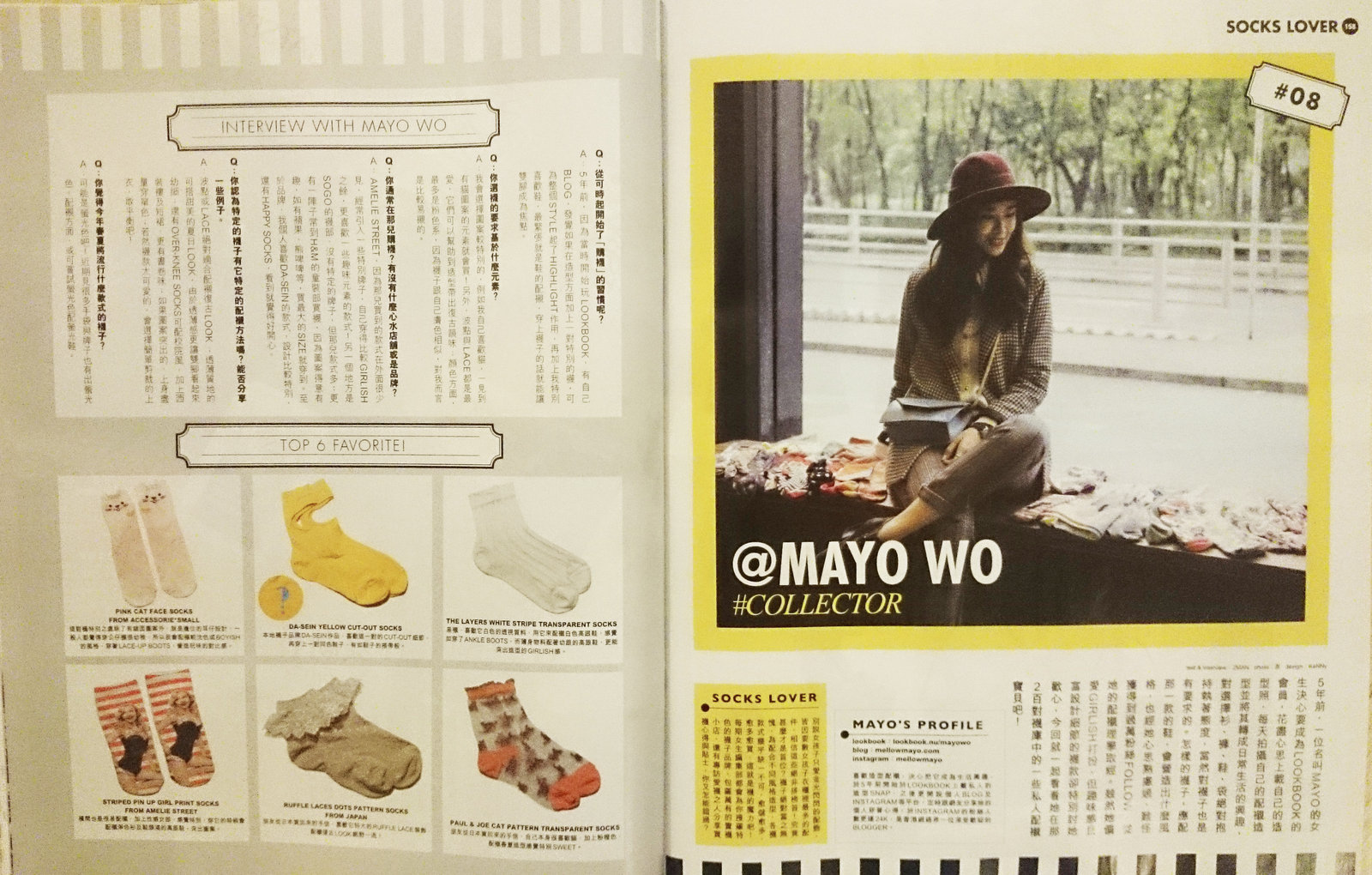 Milk magazine – also about my socks, and my love for them. Thanks to Eman & Hong!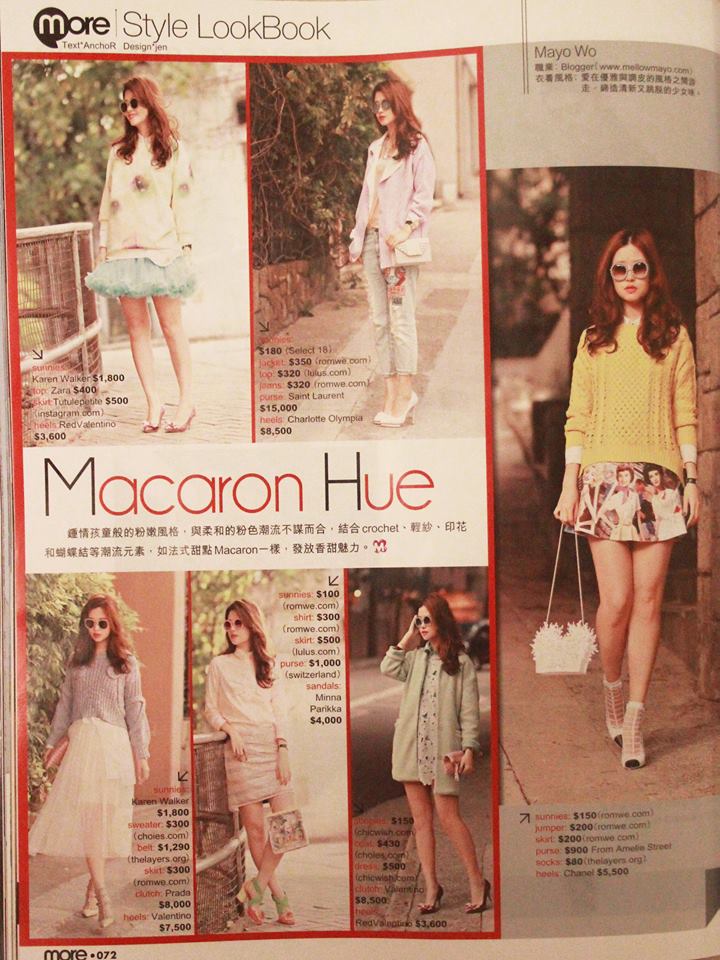 More magazine – macaron hues to welcome spring~ Thanks to Anchor!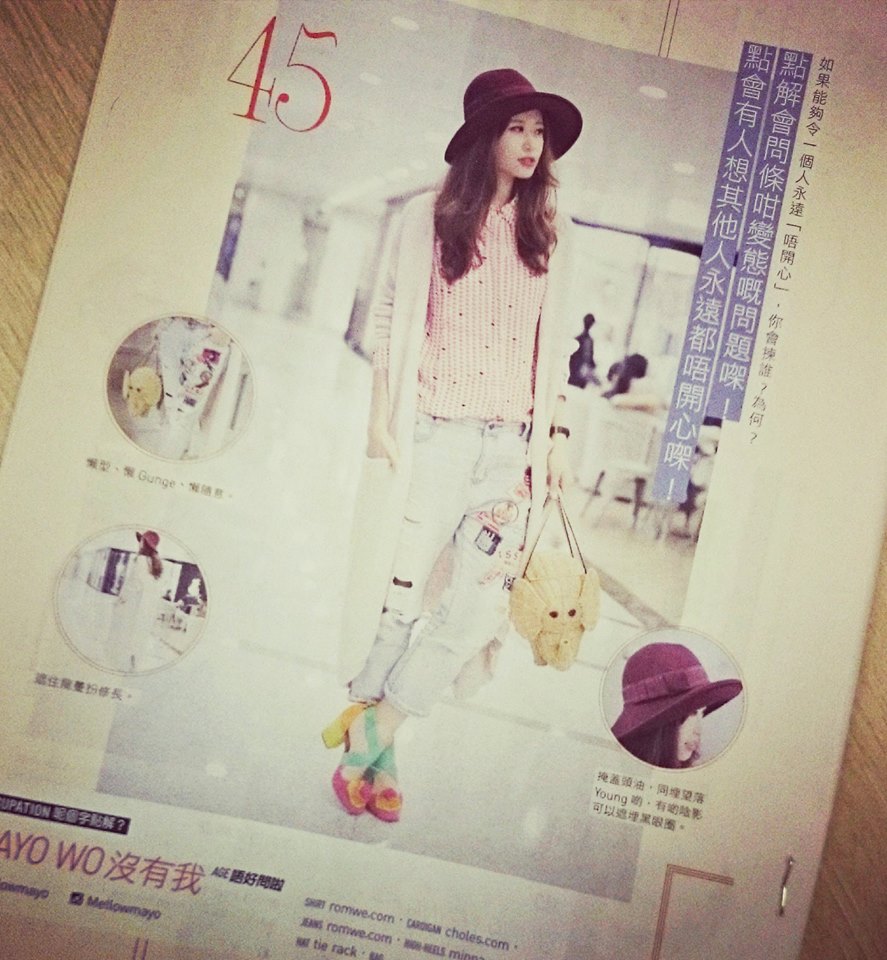 100 most magazine – so much fun filling in the questionnaire! Thanks to Kasa & Deric!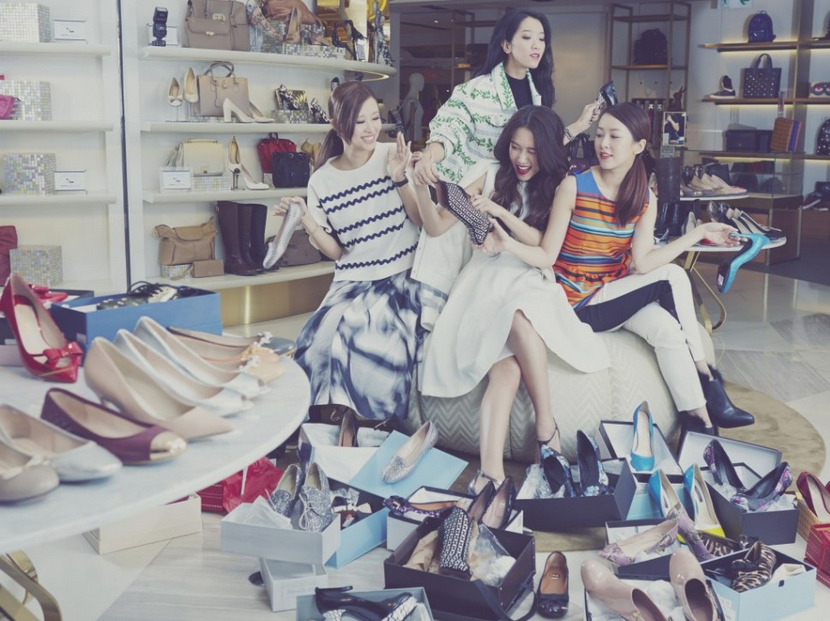 What an honour to be invited to take part in this shooting project earlier this year by whoareinvited.com with Vnikali, Kelly & Cice! It's a whole new experience for me and it's also my first time trying out this hair style. How do you like it?
Thanks to Ning & Nam, Cath for conducting the interview, Noel for the photos, Kenneth for the hair styling and Chichi for the makeup!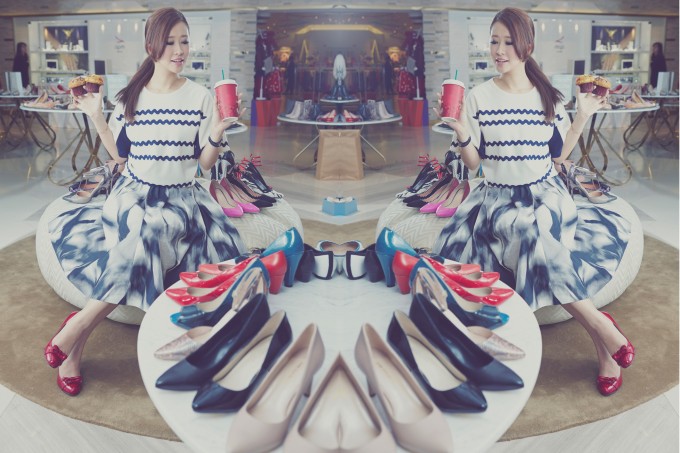 The theme is "Lunch shopping" – induced by the shoes at Harvey Nichols and completely forget about having lunch. As Britney says "That is just so typically me, oh baby baby".
Do also check out chit-chak.com, the brother site of whoareinvited, for the coolest style talk in town!

My spring essentials got an update:
– Sophia Webster sets my heart aflutter *faint*
– Miu Meow & Garfield
– This pair of Fendi sunnies just got the right amount of outrageousness I need

– Pouty cutie
– My friend's birthday cake ruined by my careless handling…
– Ciak's choc choc & choc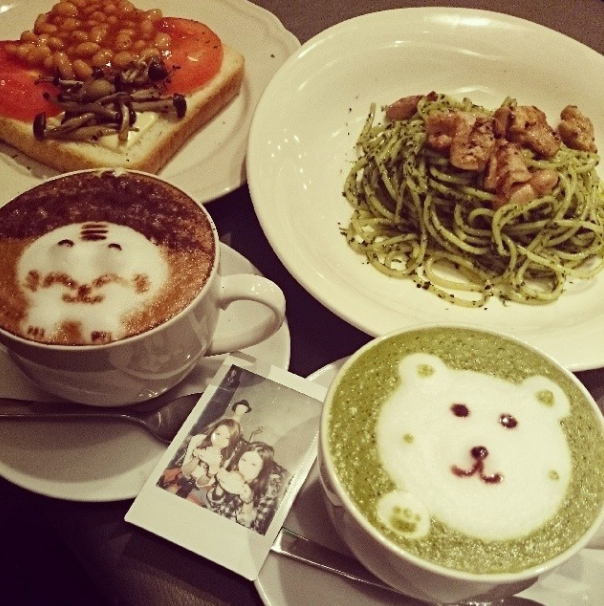 A happy night with dear Popbee trying out 3D latte art & discussing all kinds of random things.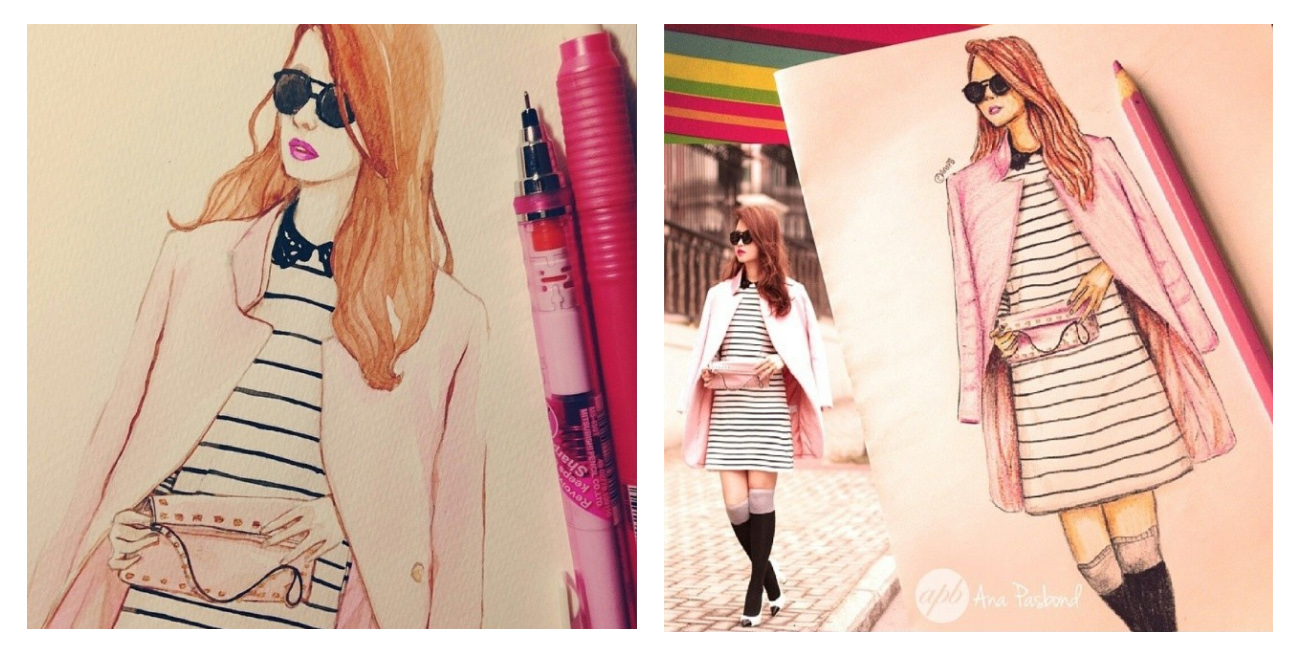 So blessed to have so many talented and loving readers @phoenixcarla & @anapasbond (instagram)

And @veeown @fellowcitrus @kareninadevi (instagram), thank you all!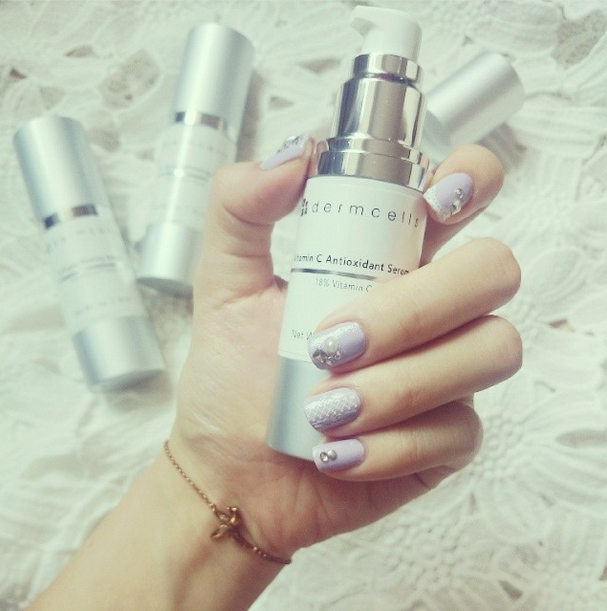 Tried doing nail art by myself, didn't work too well…some things are best left for the professionals to do!
Have been trying out some products by dermcells, a cosmeceutical skin care brand developed by bryantlives' mom! The serums are absorbing with anti-aging ingredients. Their signature product is Anti-aging Exfoliating Gel. If you live in Hong Kong, you can visit Watson stores to check out their products!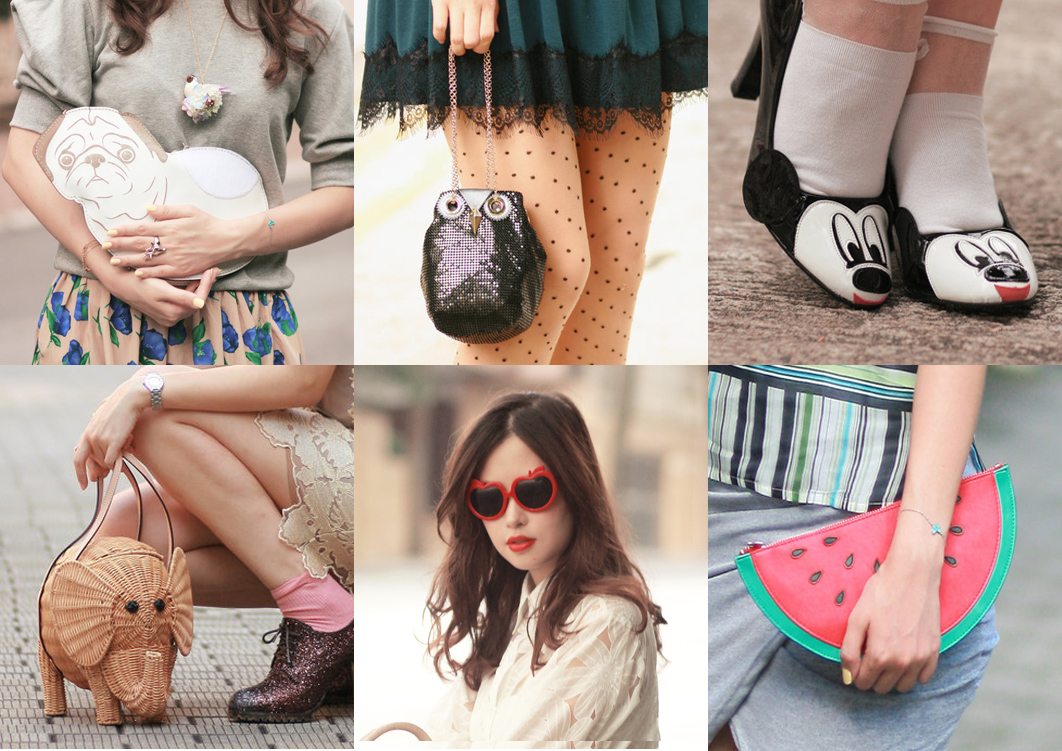 Since January this year, I've begun blogging  about fashion bi-weekly for beautyexchange in Chinese. It's a new challenge for me and I'm loving it!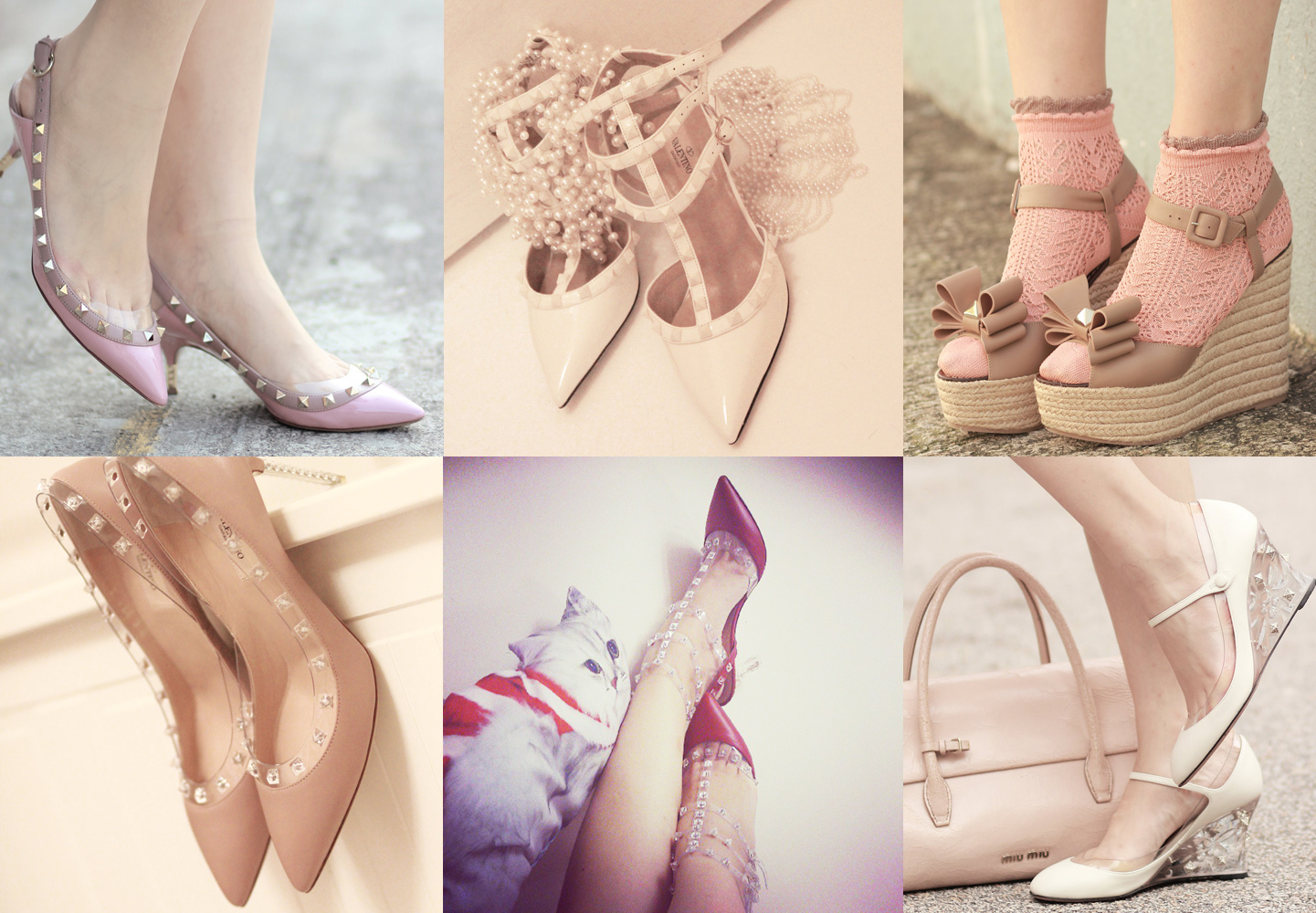 You can visit HERE for my Chinese blog posts. Thanks to Alice for inviting!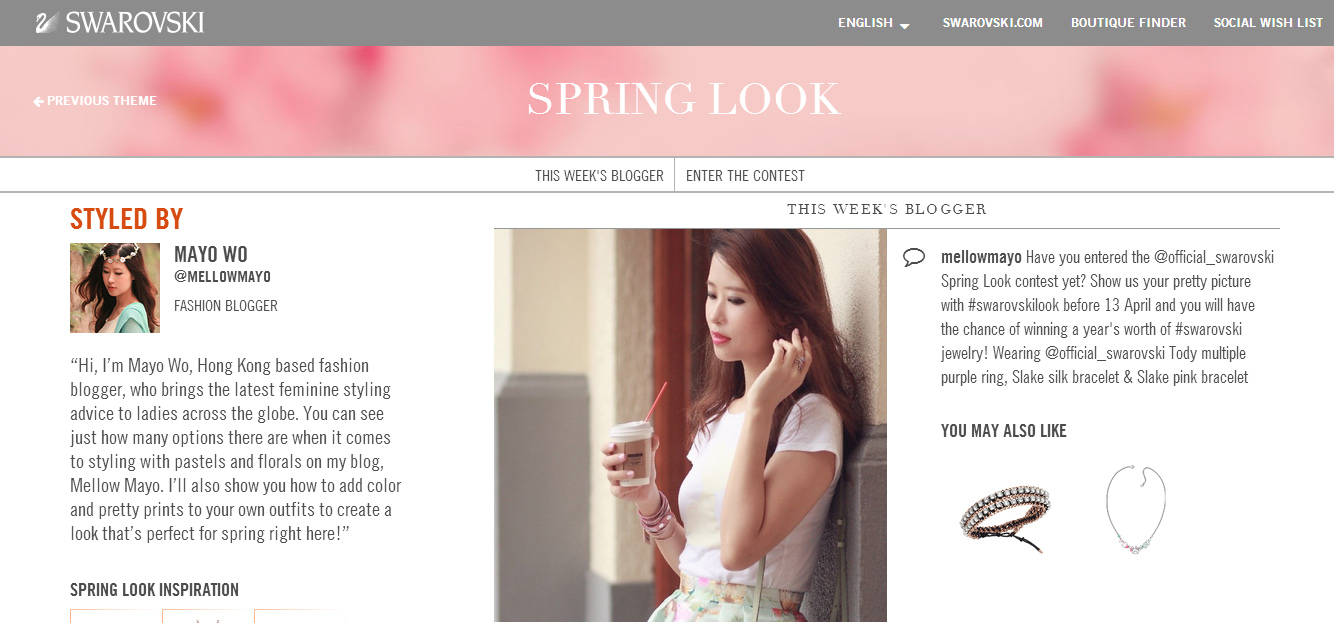 My collaboration with Swarovski, a global campaign for the "Share you look" contest. For more info, visit swarovskilook.com !
Immensely grateful to be part of the campaign, thanks to Iris and the Swarovski team for this opportunity!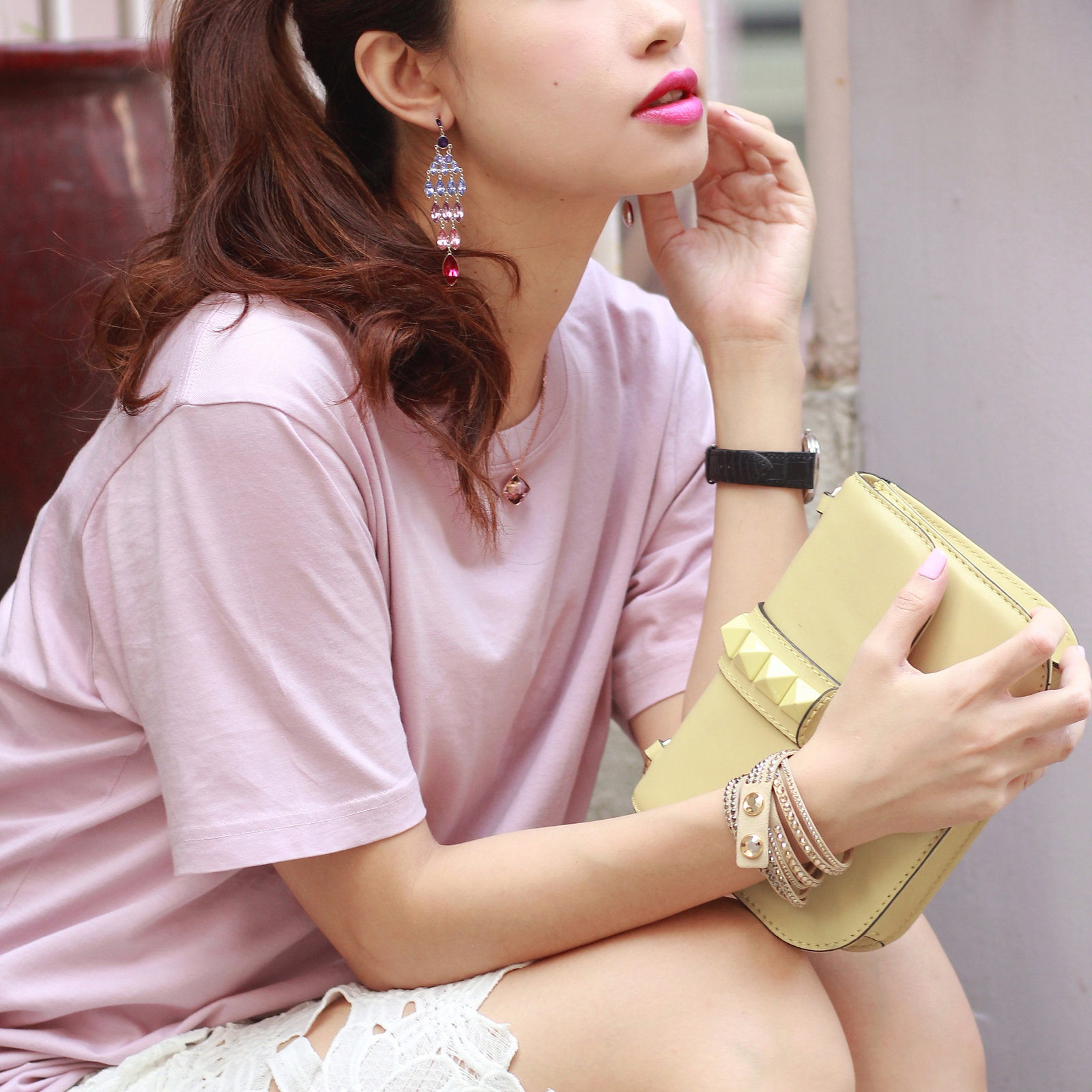 Wearing Swarovski Tody multiple purple earrings, Tempo pendant & Slake silk bracelet~ Love them all!
Thanks for reading and wish you all a great Sunday & a fabulous week ahead!
love,