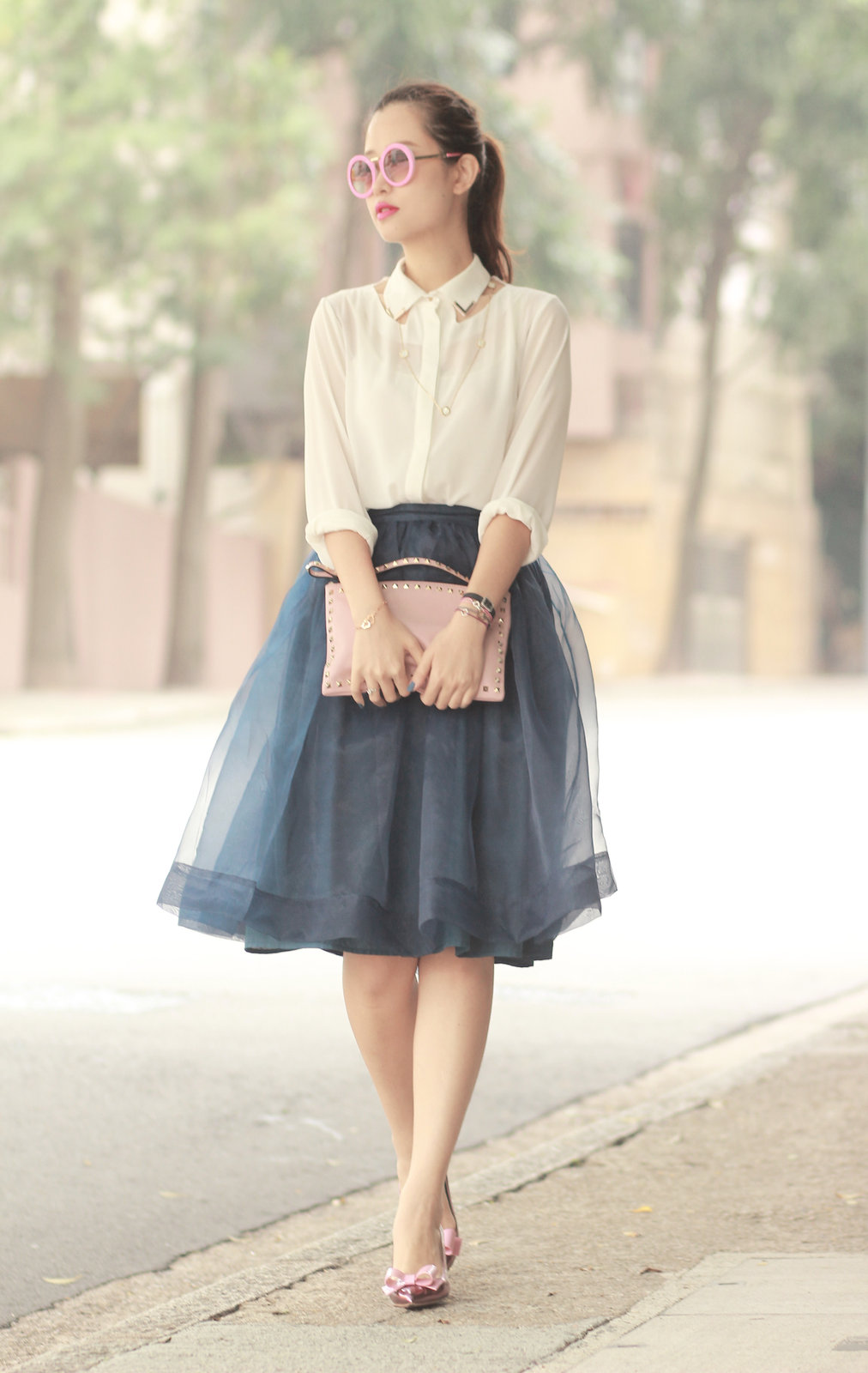 You may recall that I attended the grand opening of Dinh Van Paris in November last year, during which I had the chance to try on few pieces from their iconic Menottes collection.
In this picture, I was actually wearing six of their other lovely, contemporary designs. I know you can barely see them so please click in for their close up shots, and be very amazed by how beautiful they are.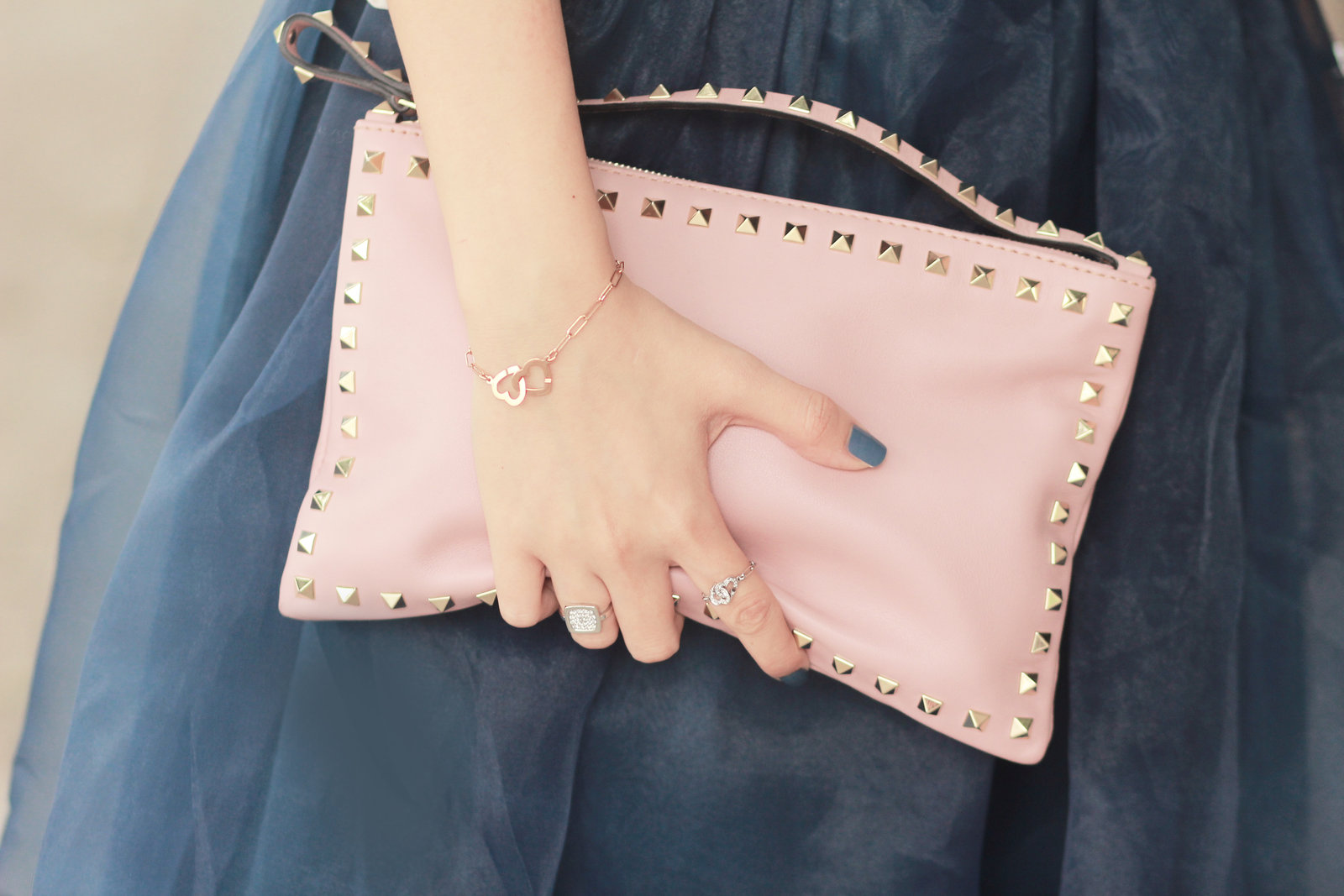 Menottes in the form of two embracing hearts – edge softened and romance amplified, a timeless yet contemporary symbolisation of attachment and love.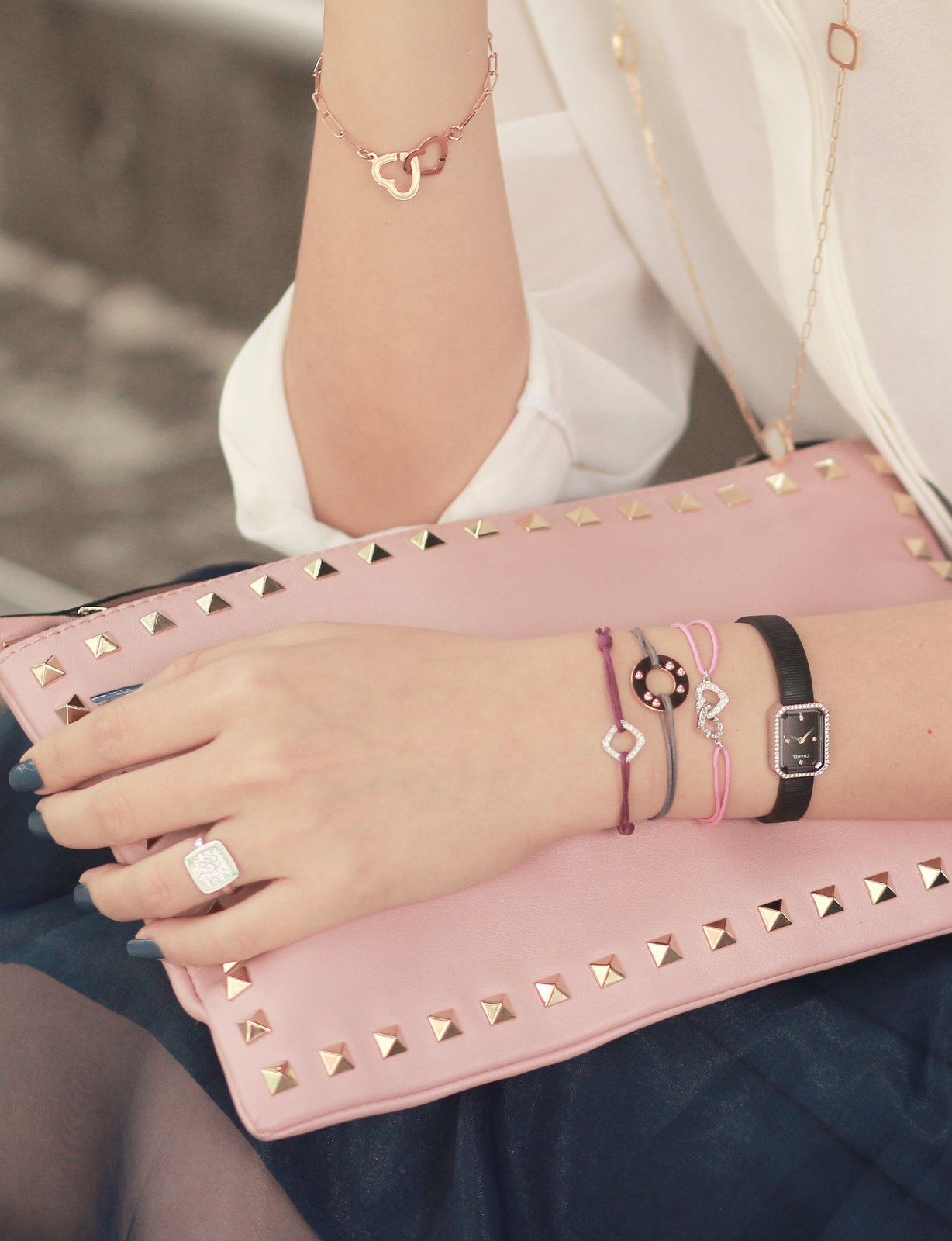 My favoirte piece is the diamond double hearts Menottes bracelet! The pink cord adds a dash of freshness and sweetness and balances the grandeur of diamonds.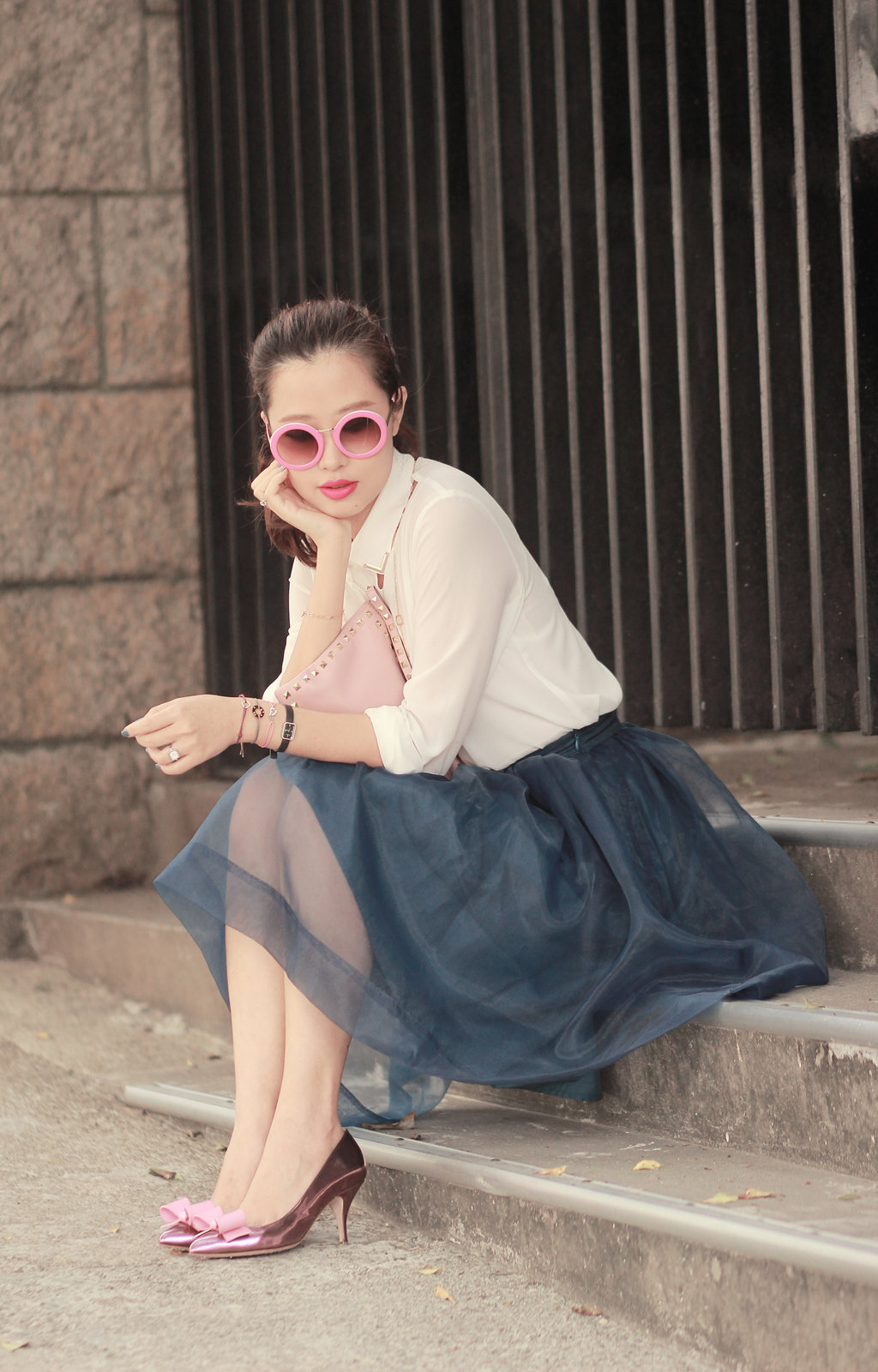 romwe sunnies
jovanna shirt
chicwish skirt
valentino clutch
red valentino bow heels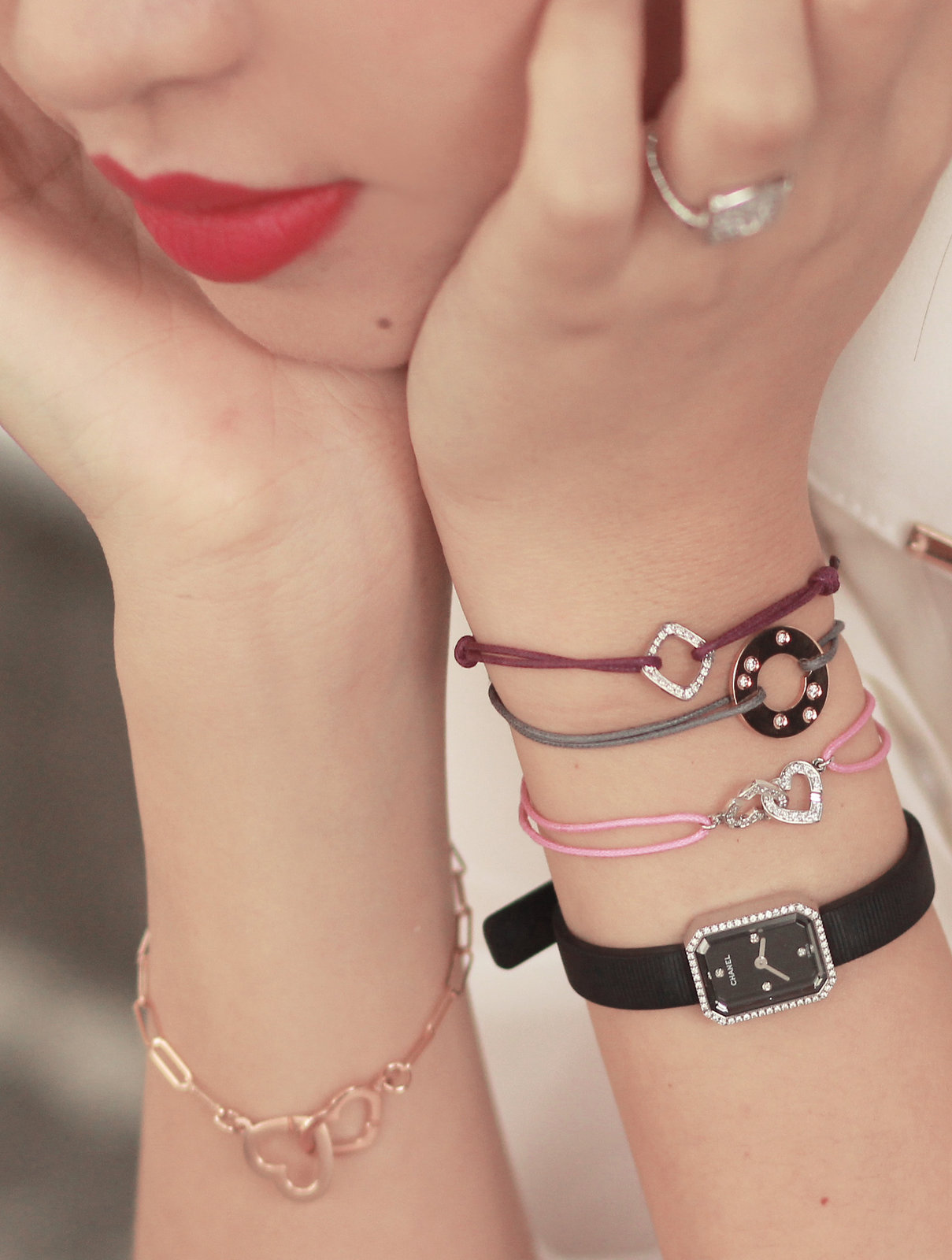 Stack the bracelets up to make it more fun and eye-catching! The deep purple and the olive bracelets are from the Impression collection and Cible collection respectively. The best part about these bracelets: there are over 20 cord colors to choose from!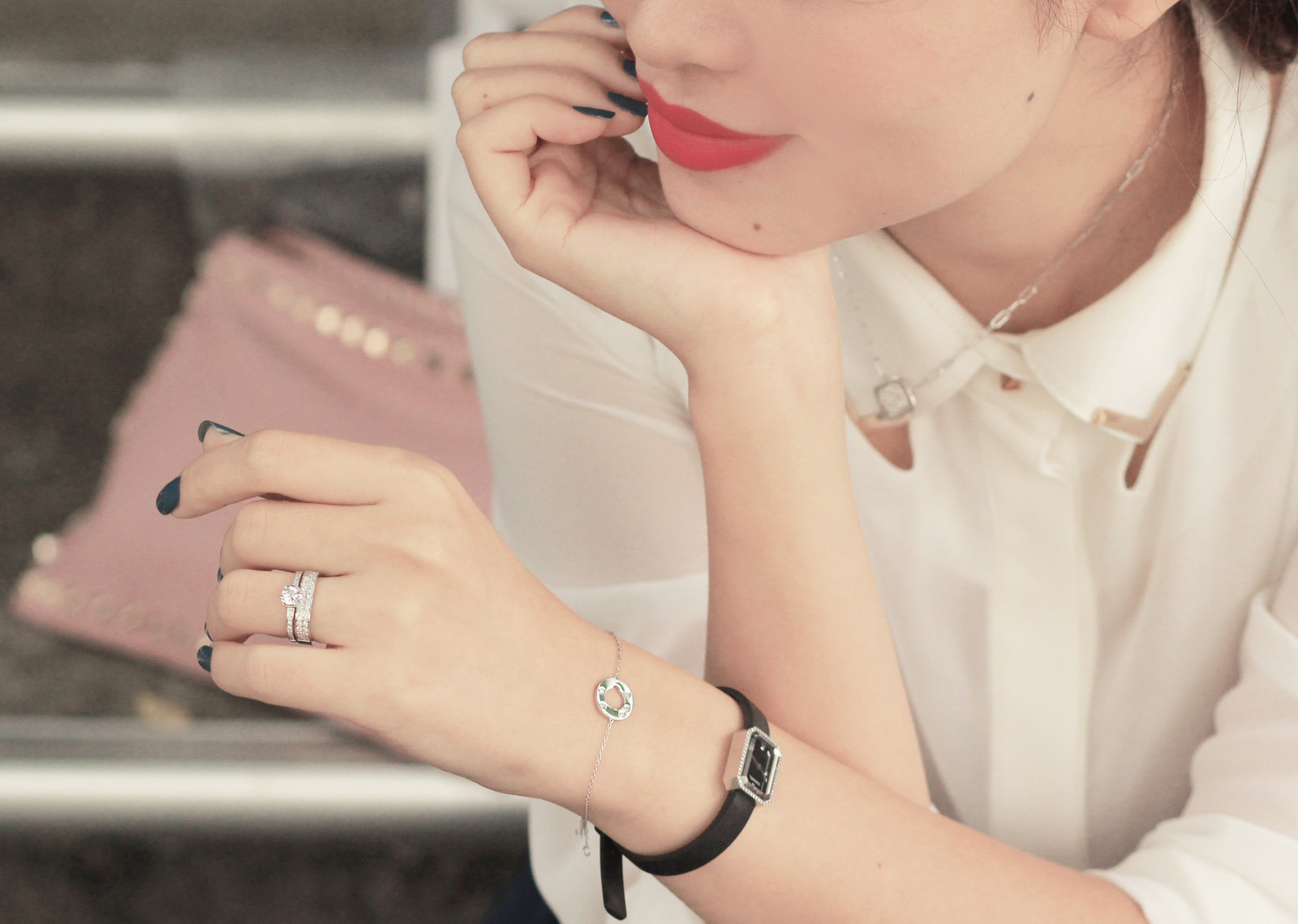 The wedding band and engagement ring may look ordinary here, but take a closer look: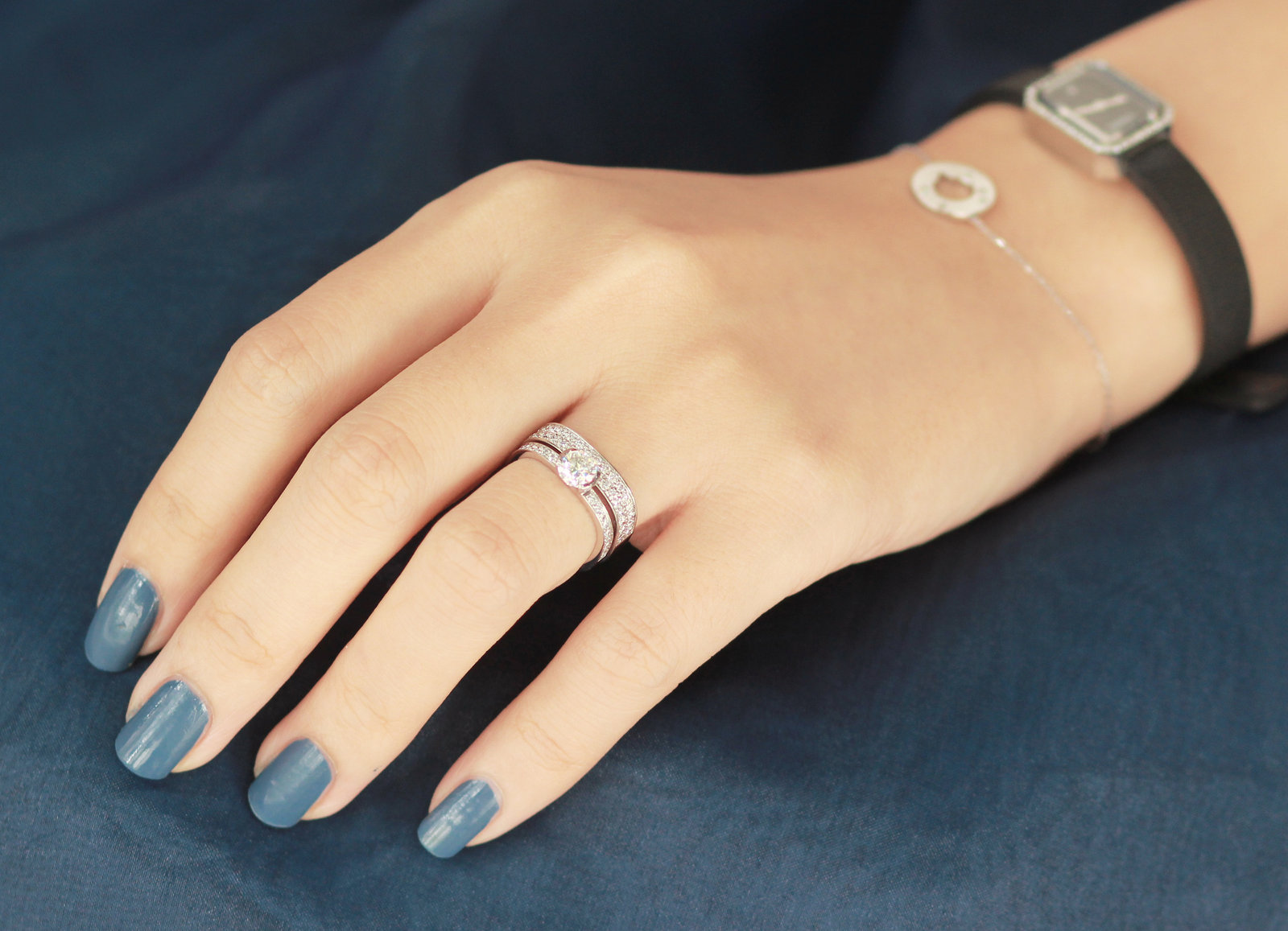 …and you will see that they are actually square in shape. This unique and creative design is originated from Mr. Jean Dinh Van's belief that our fingers are not round-shaped.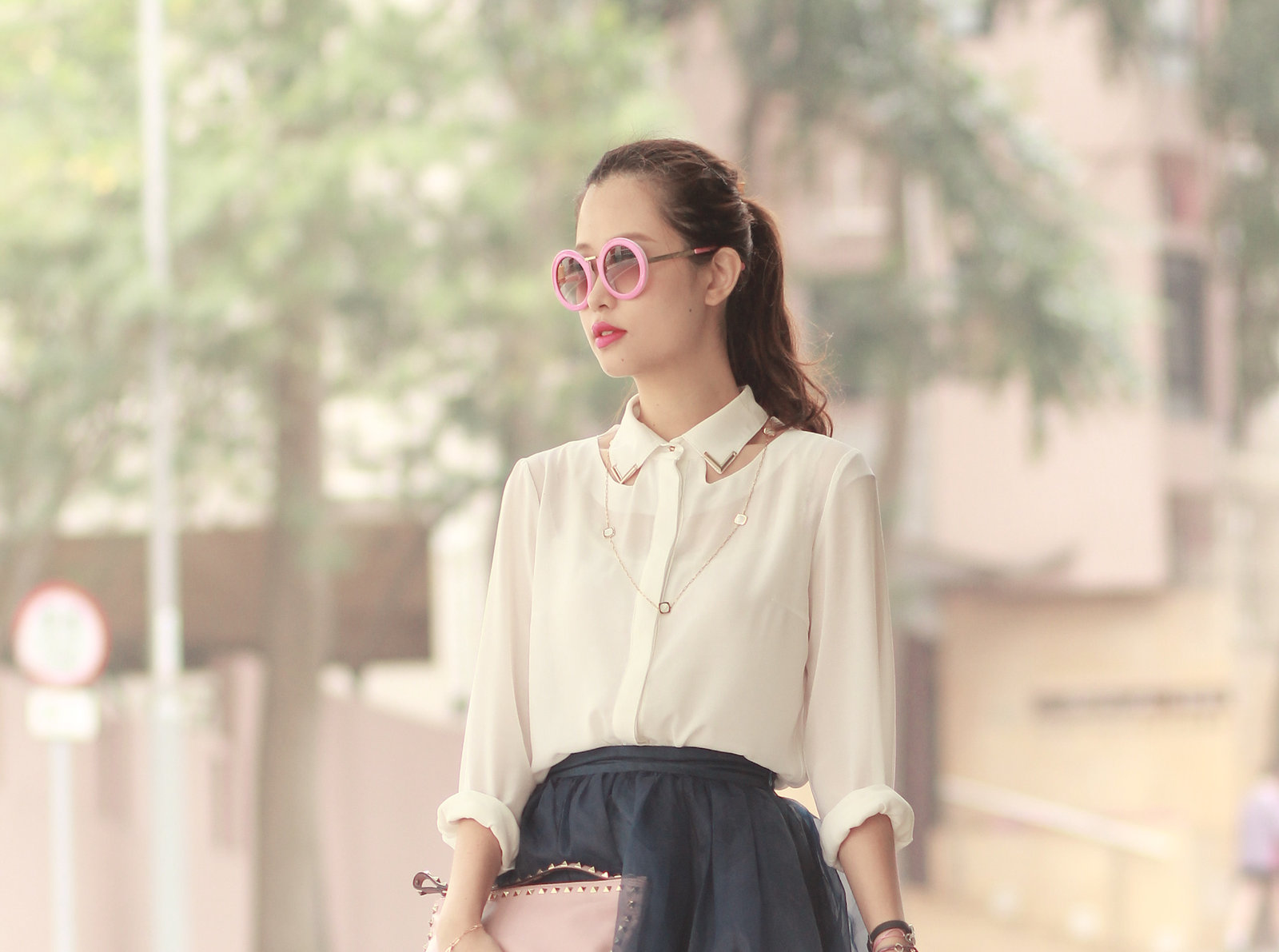 Impression yellow gold and mother of pearl necklace, fuses vintage inspiration and modernity perfectly.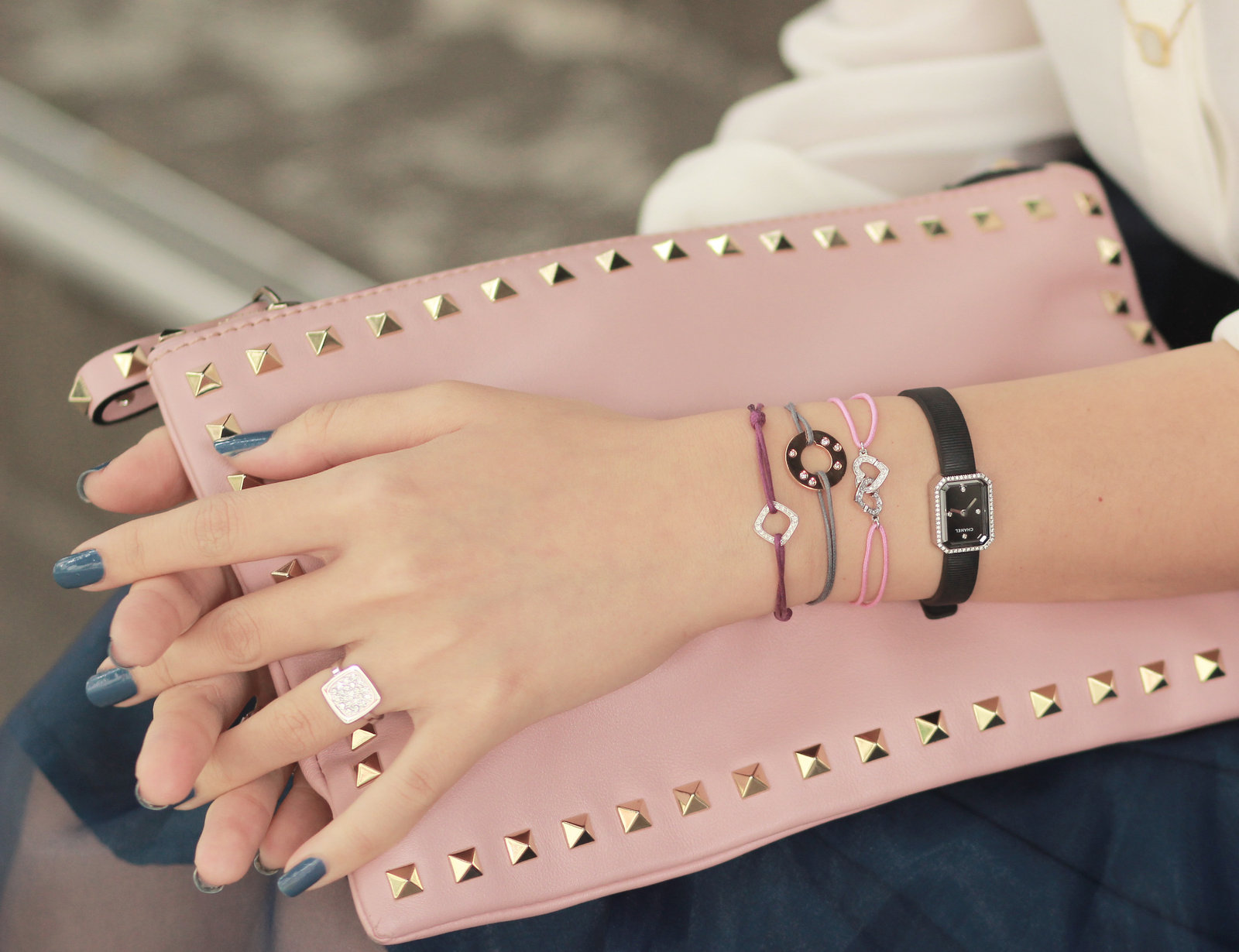 Let me know which piece is your favorite! And if you live in Hong Kong, check out more styles in the shops of Dinh Van Paris at Shop 1008 IFC Mall or Shop 122 Lee Gardens Two.
love,