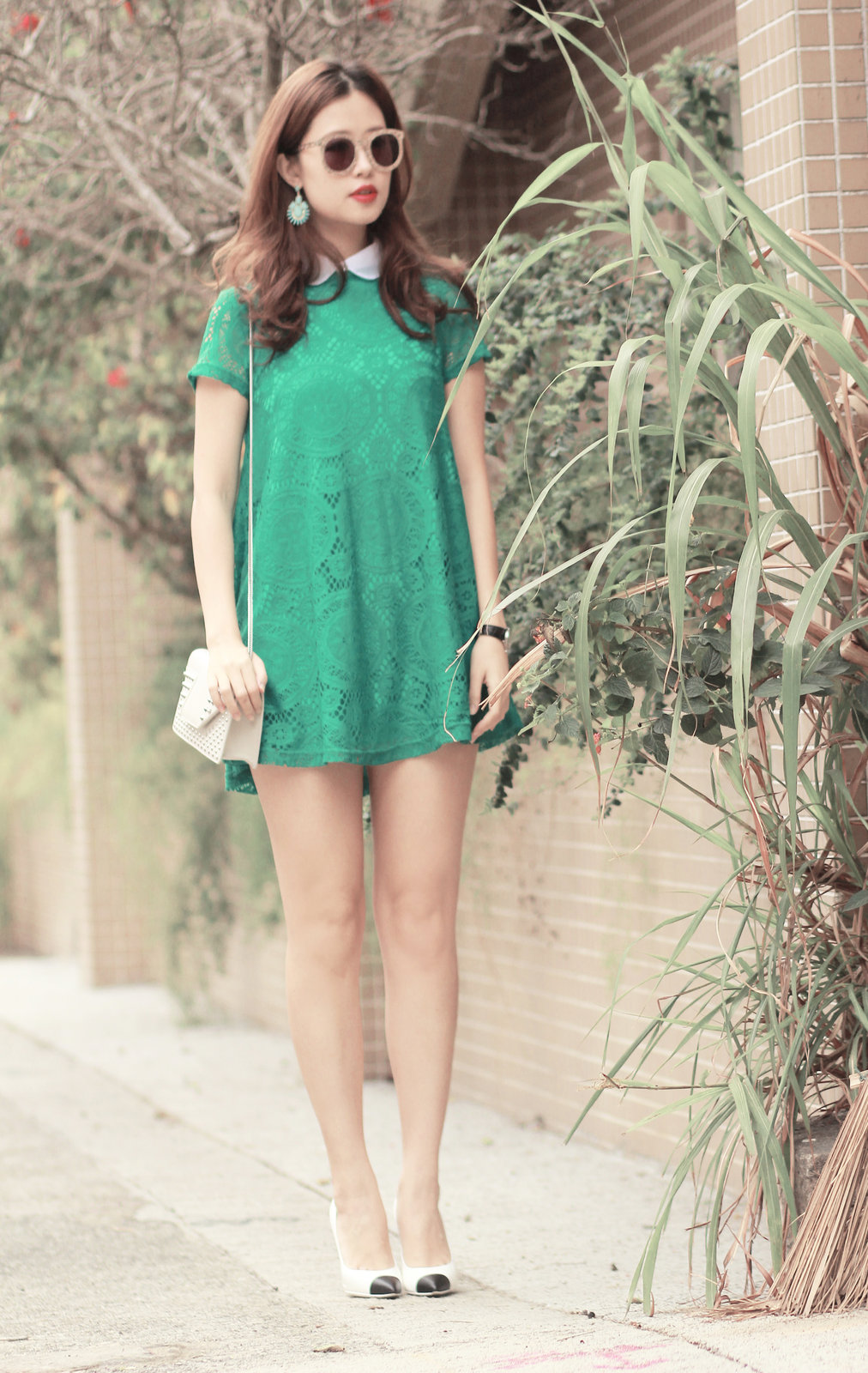 Just realised that whenever I feel unsure about a dress, I would resolve to add a white collar to it, which indeed seems to have solved all styling conundrums encountered thus far.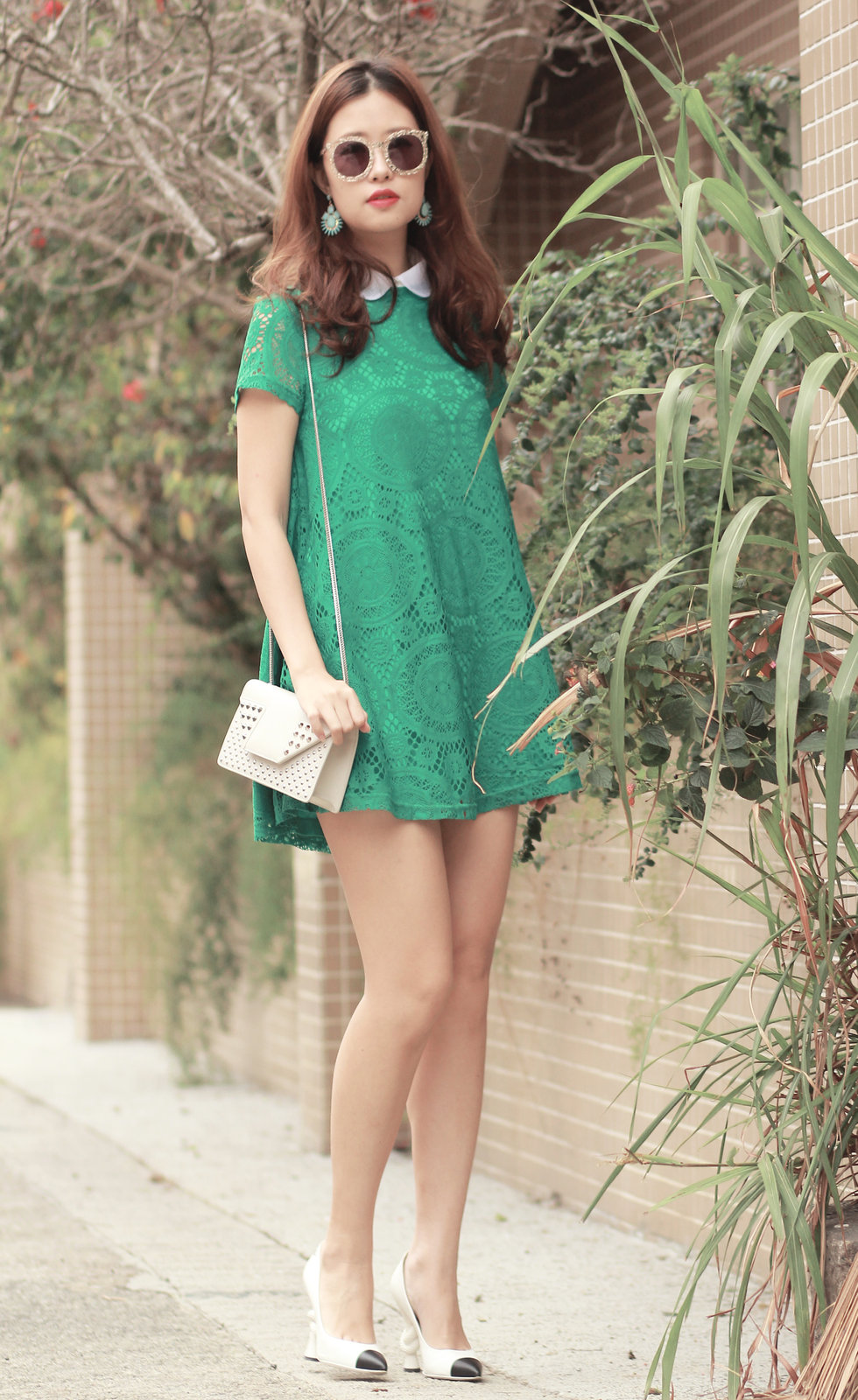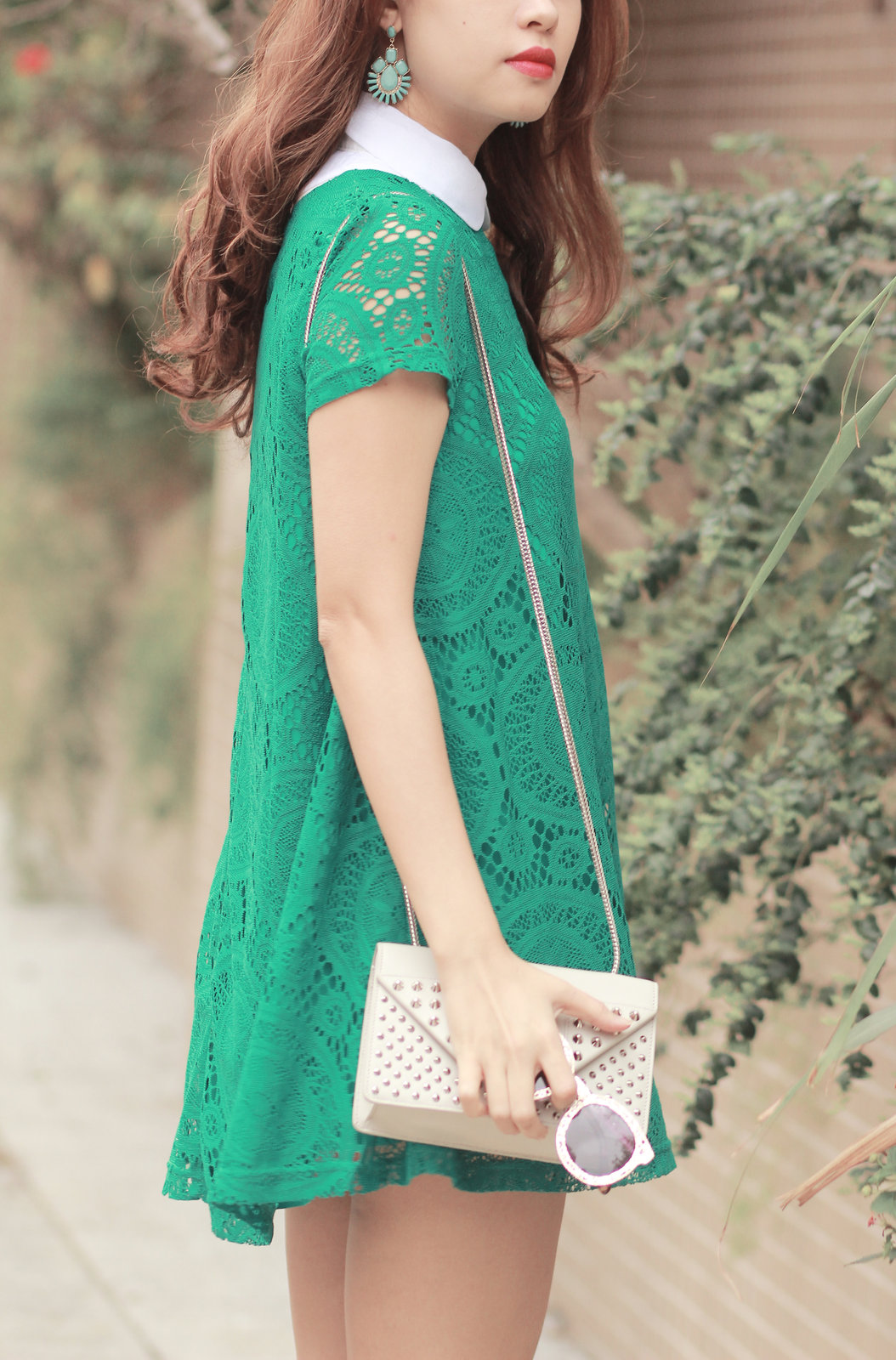 karen walker filigree sunnies
romwe earrings & lace dress
the layers sheer collar
saint laurent paris studded betty purse
chanel knot heels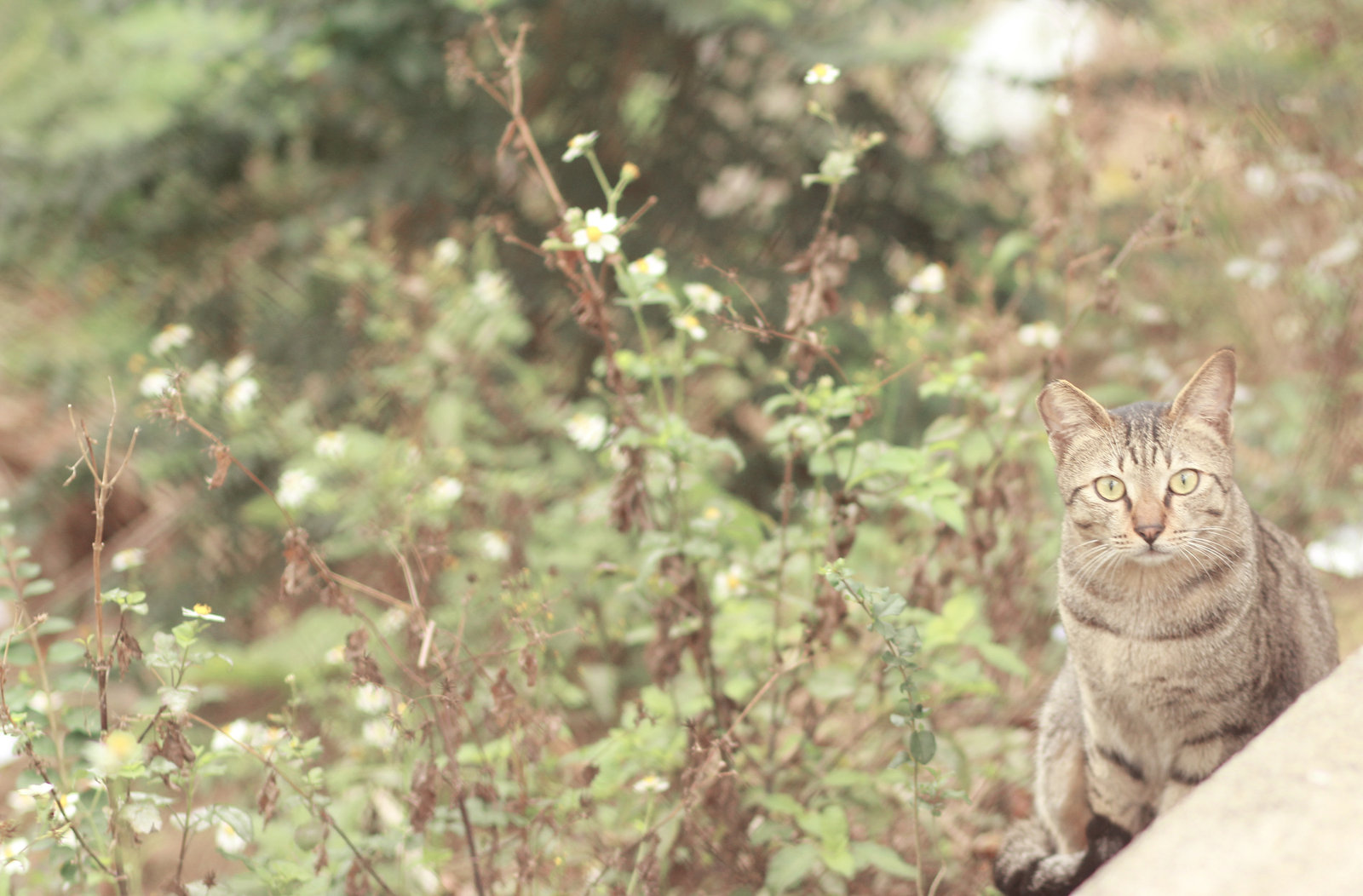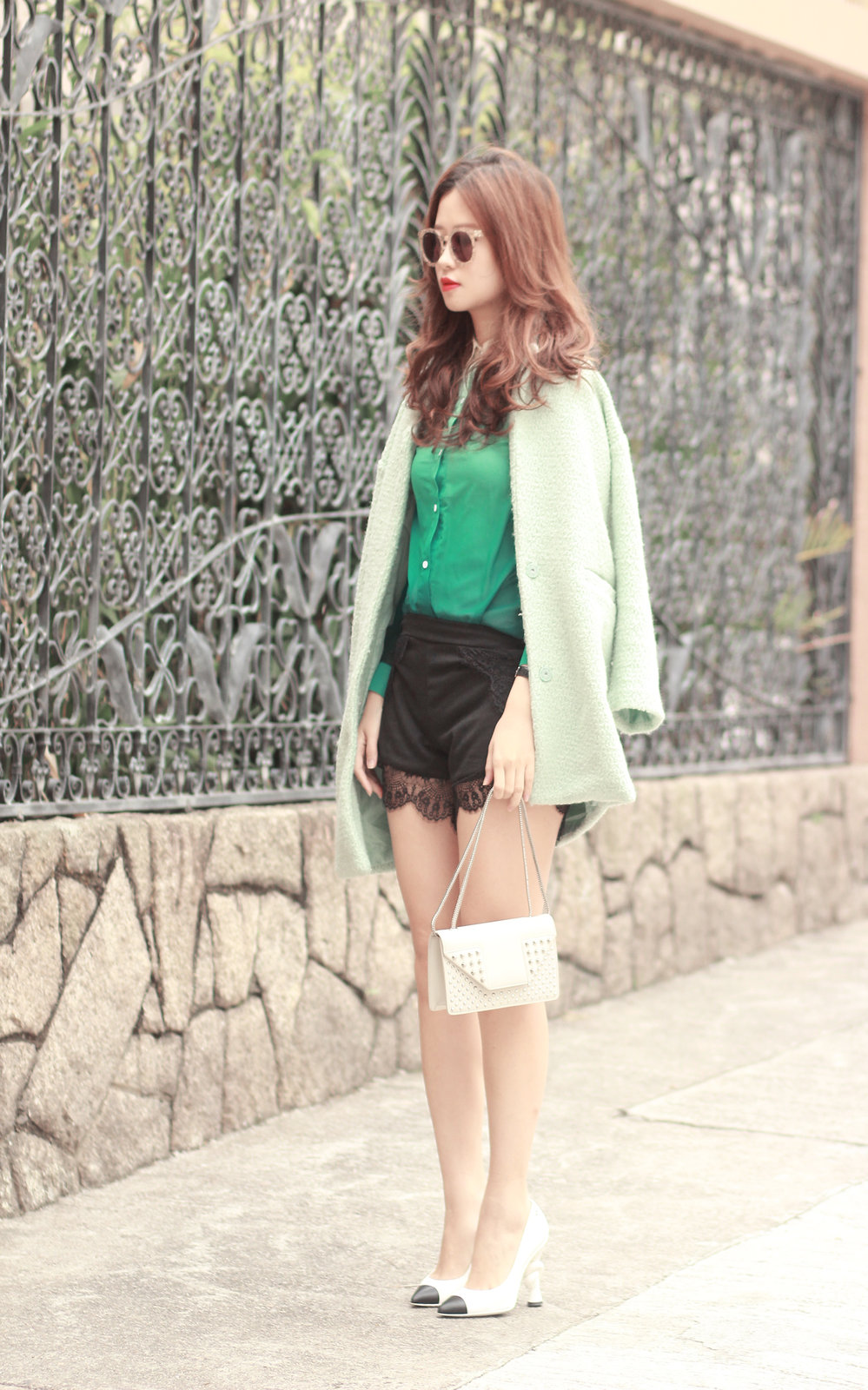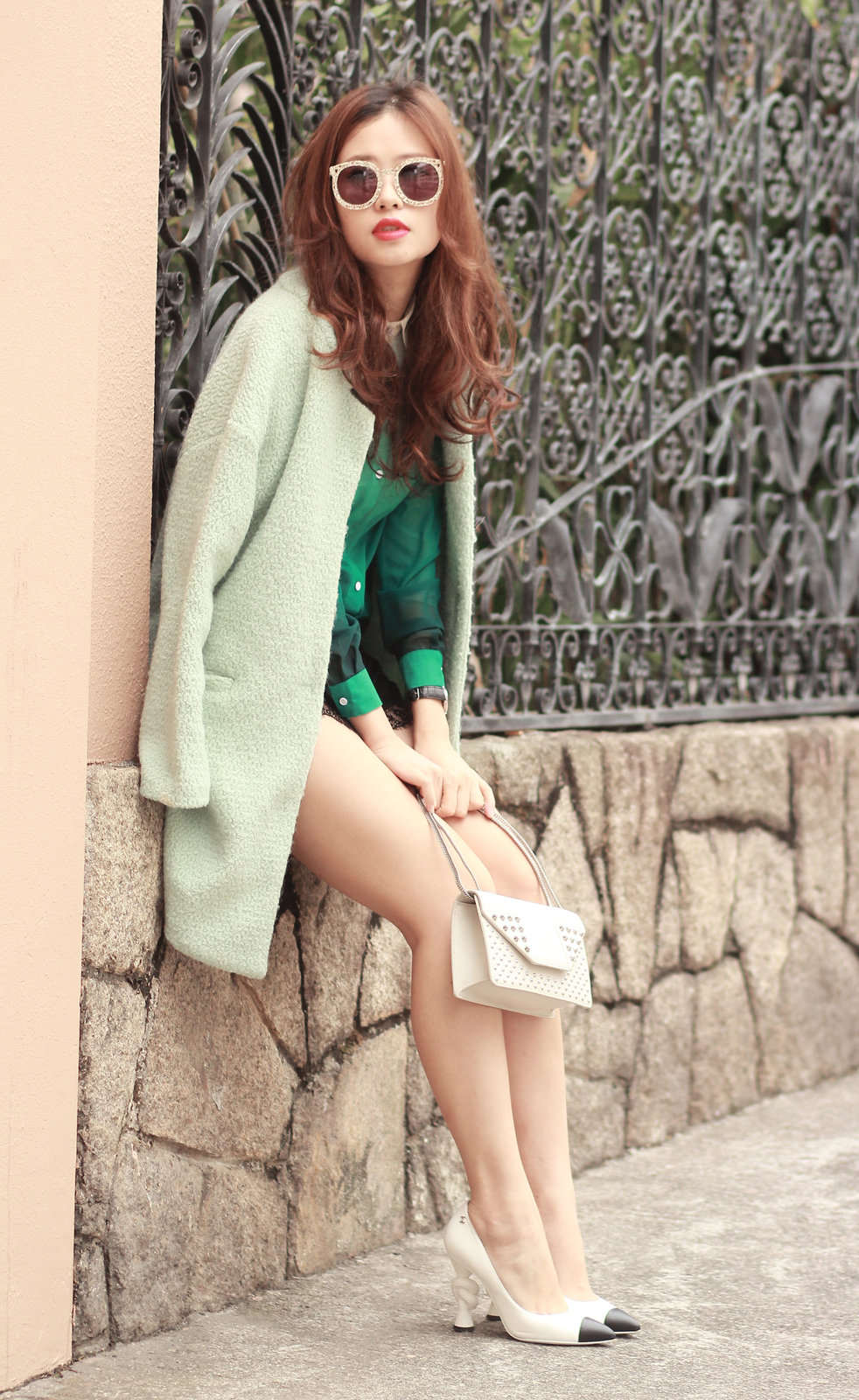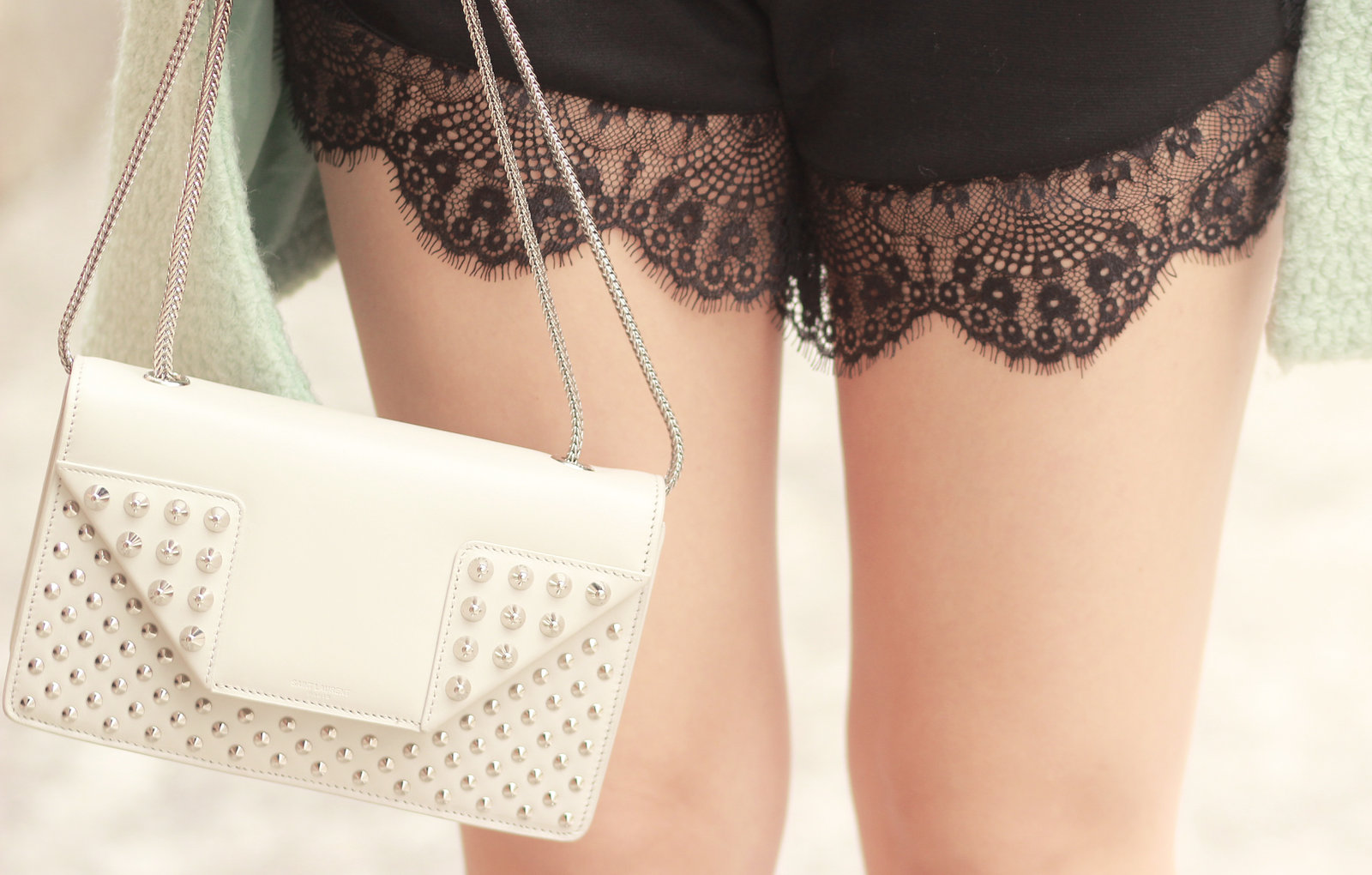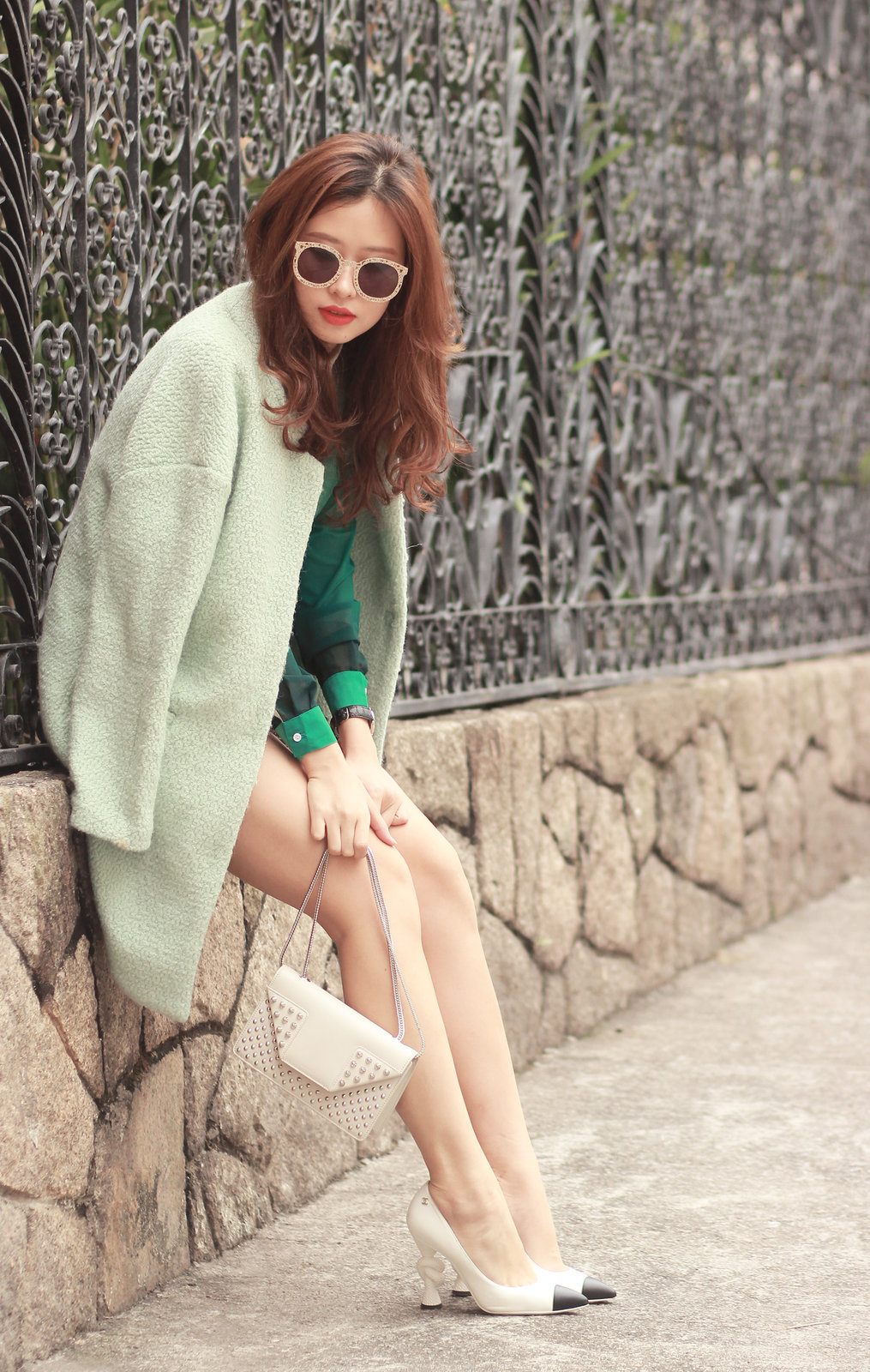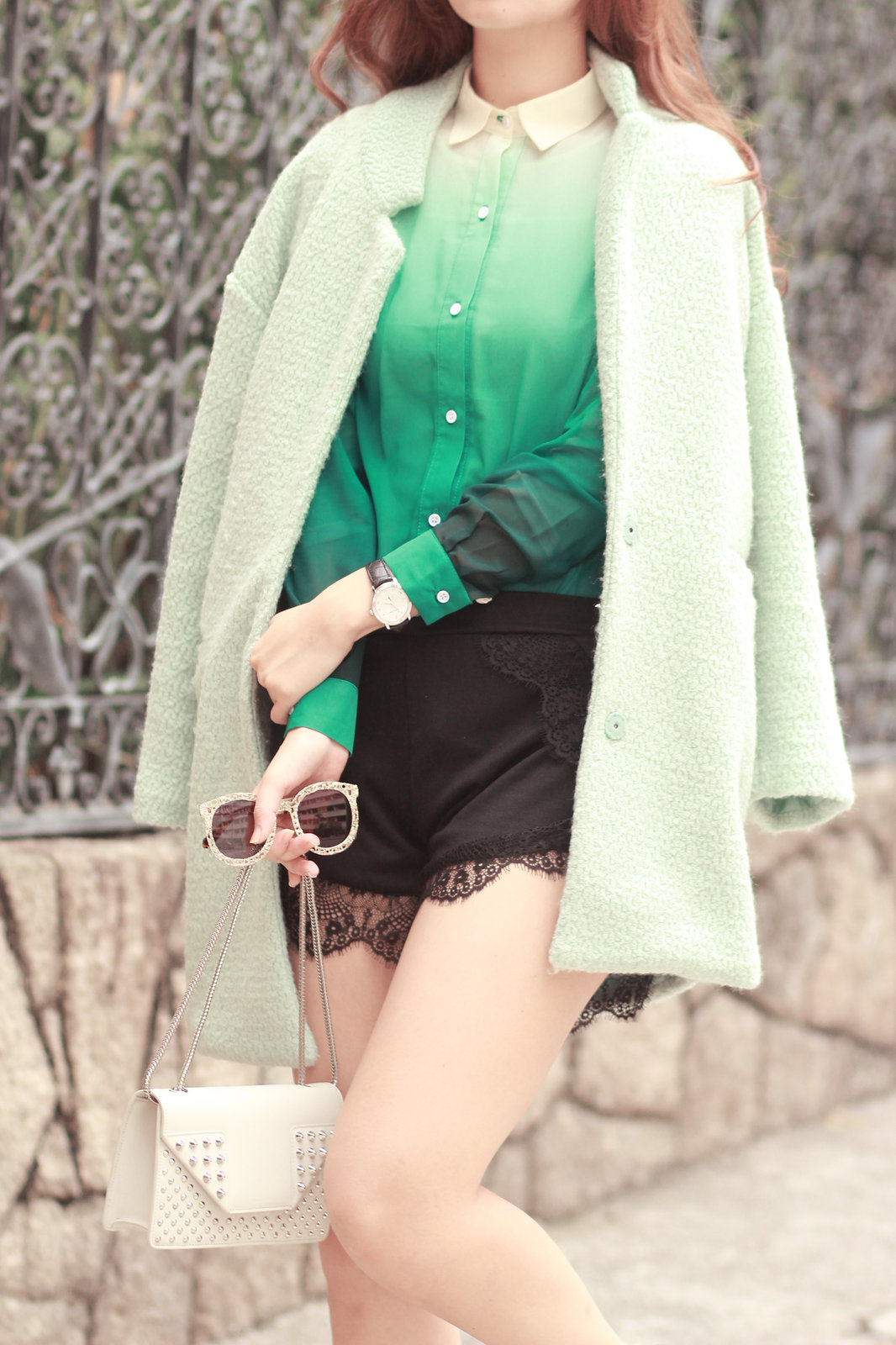 choies mint coat
romwe ombre gree shirt & lace shorts
Ombre in green looks inexplicably oriental. The explanation that I can offer is its resemblance to Jadeite Cabbage, one of the most famous treasures in the National Palace Museum of Taiwan.
On that note, may we all show our concerns to the young Taiwanese who are fighting hard for their belief. They are the true national treasures.
love,