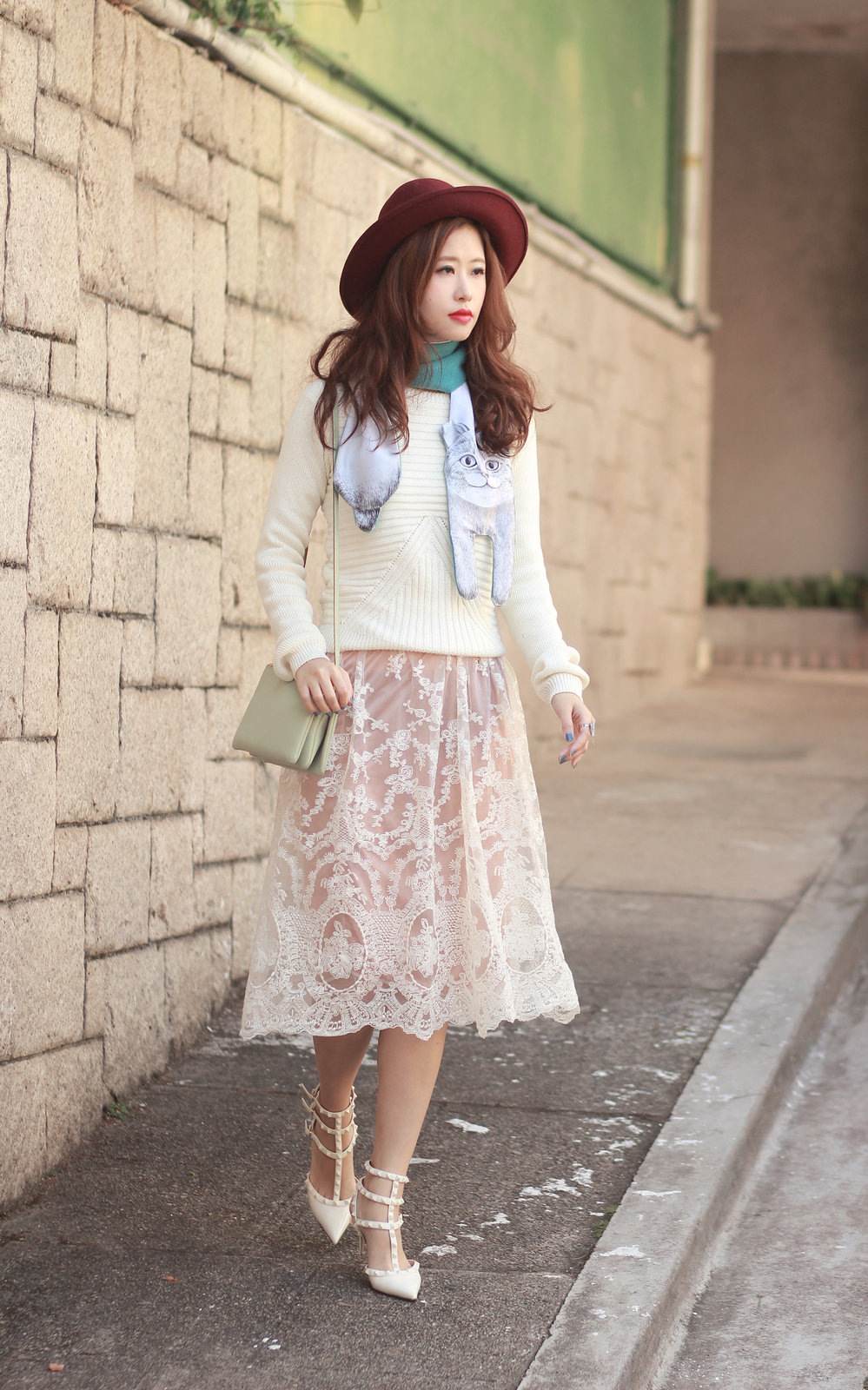 The highlight of this outfit is of course the smiling cat scarf.  I love the pencil sketch design and the teal color so much that it's actually my second purchase from the same collection.
Click below to see the smiling bear scar and let me know which one you like more!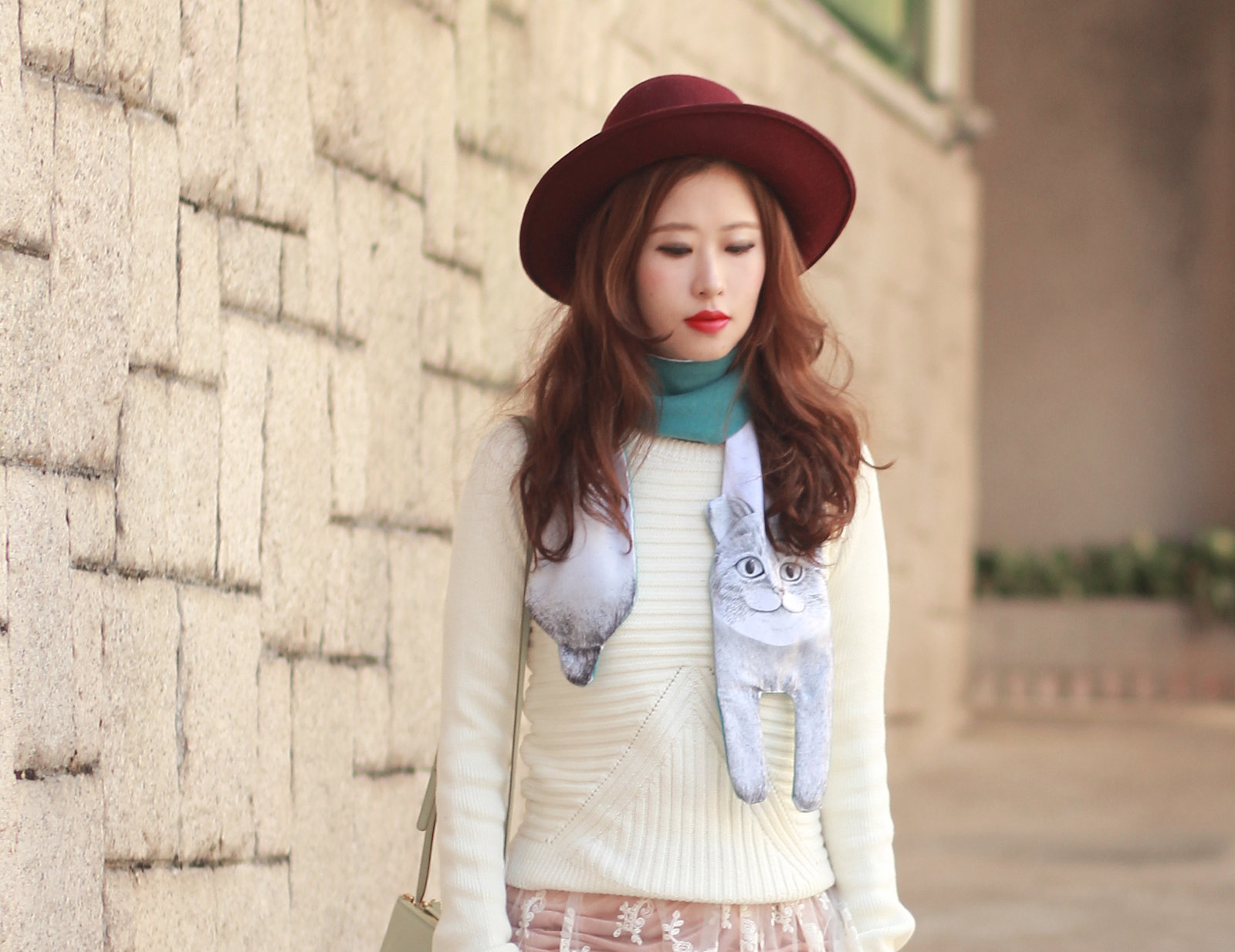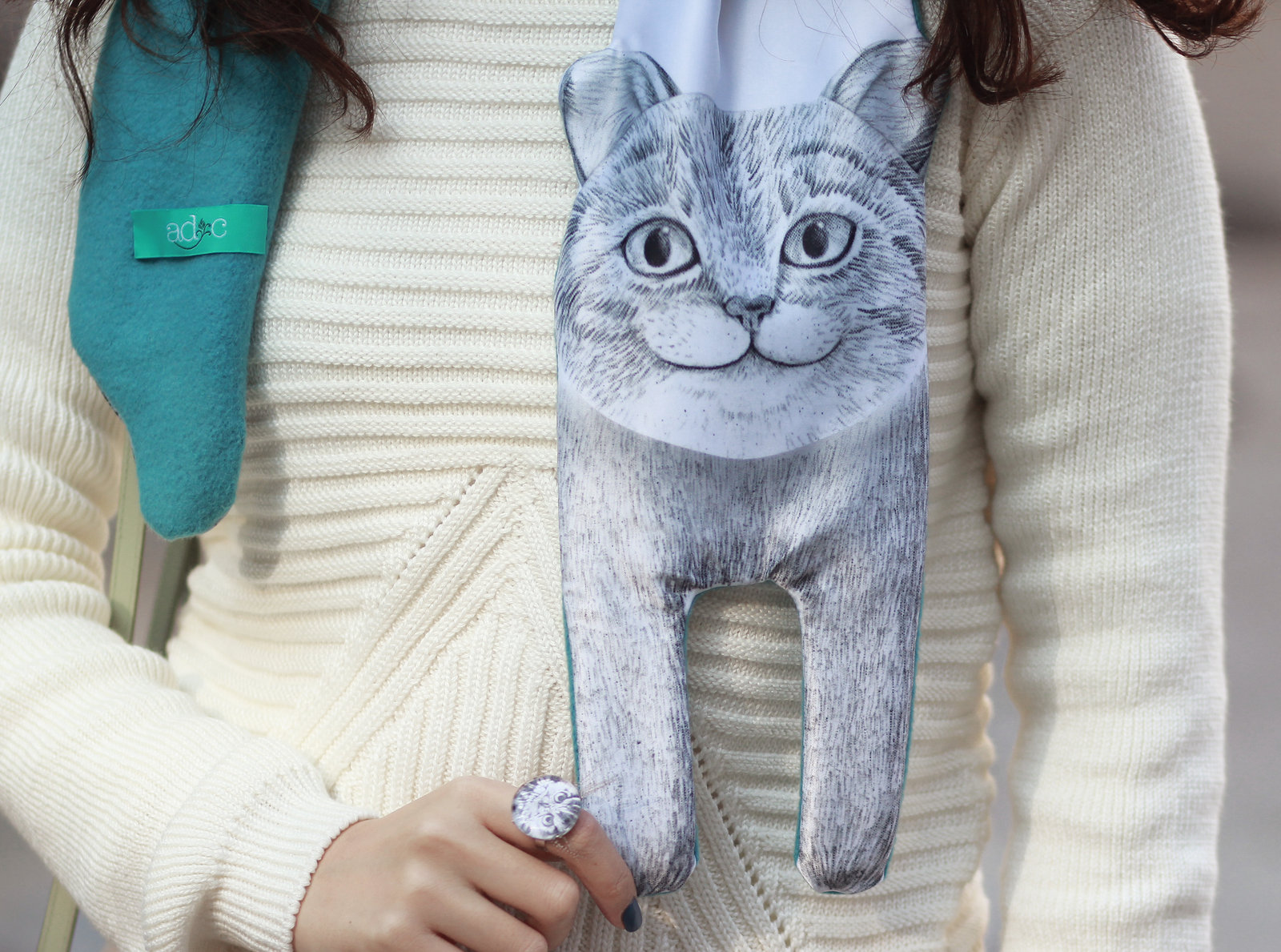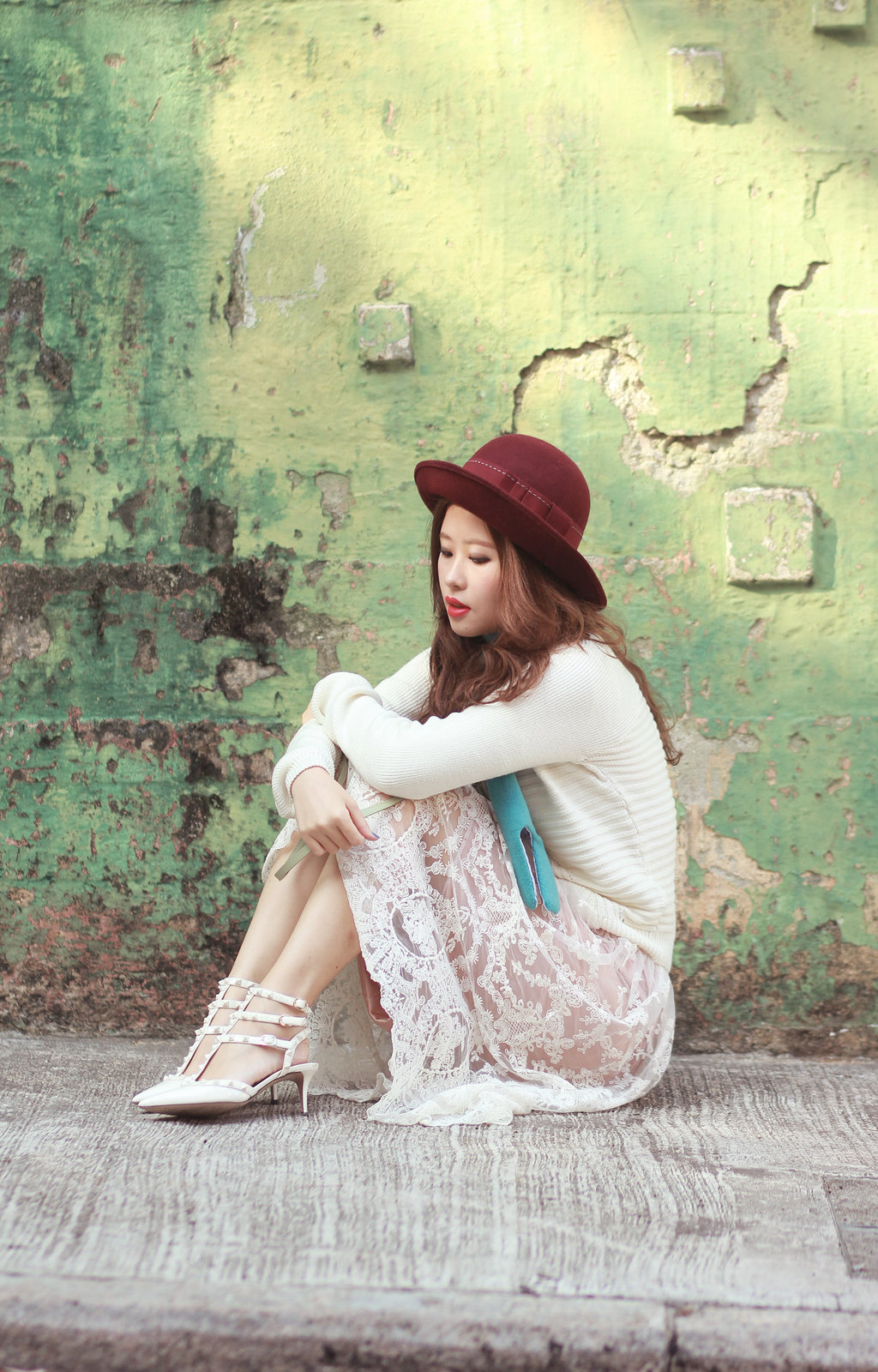 tie rack hat
adc scarf & ring from amelie street
romwe jumper
chicwish lace skirt
celine pistachio trio purse
valentino rockstud heels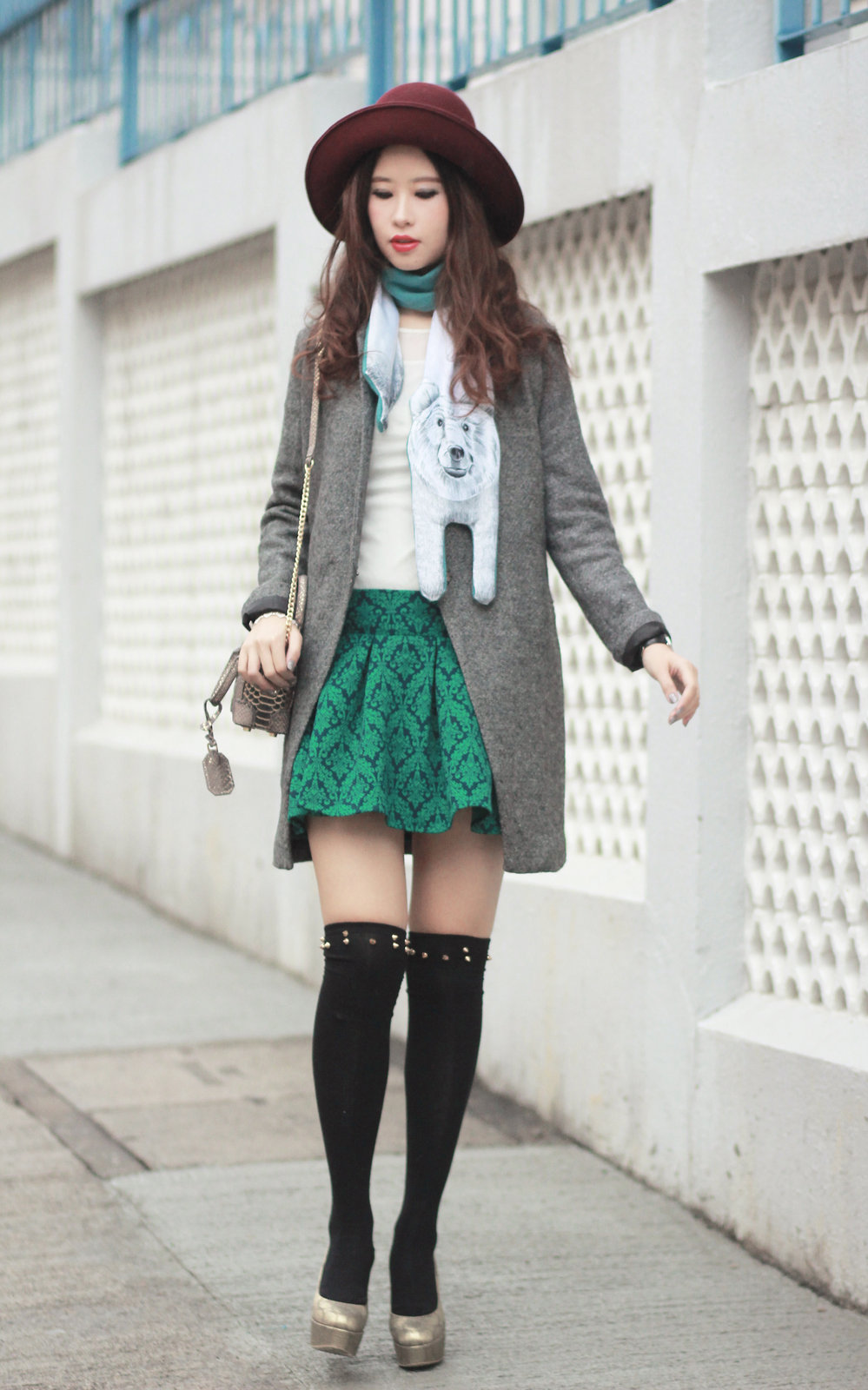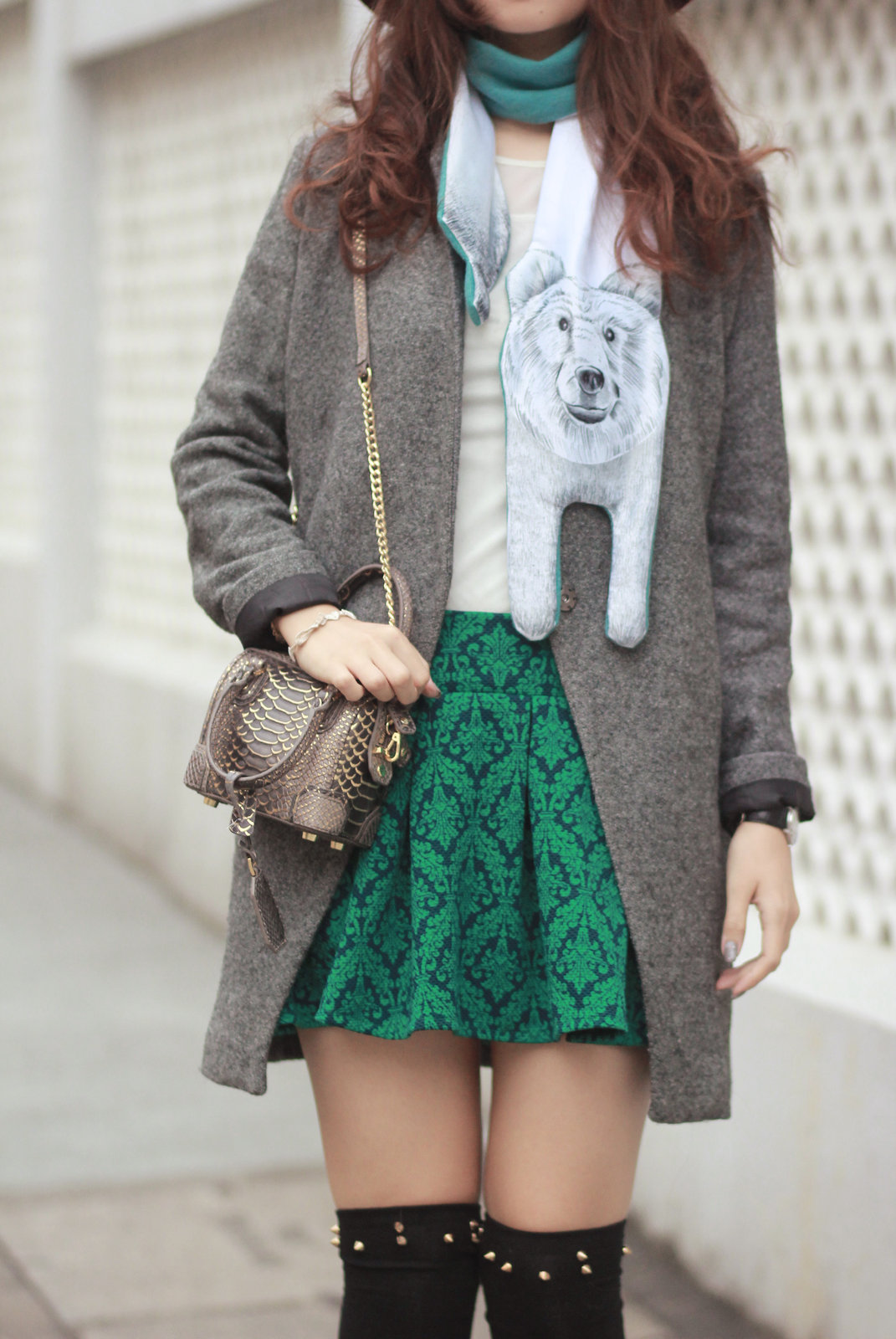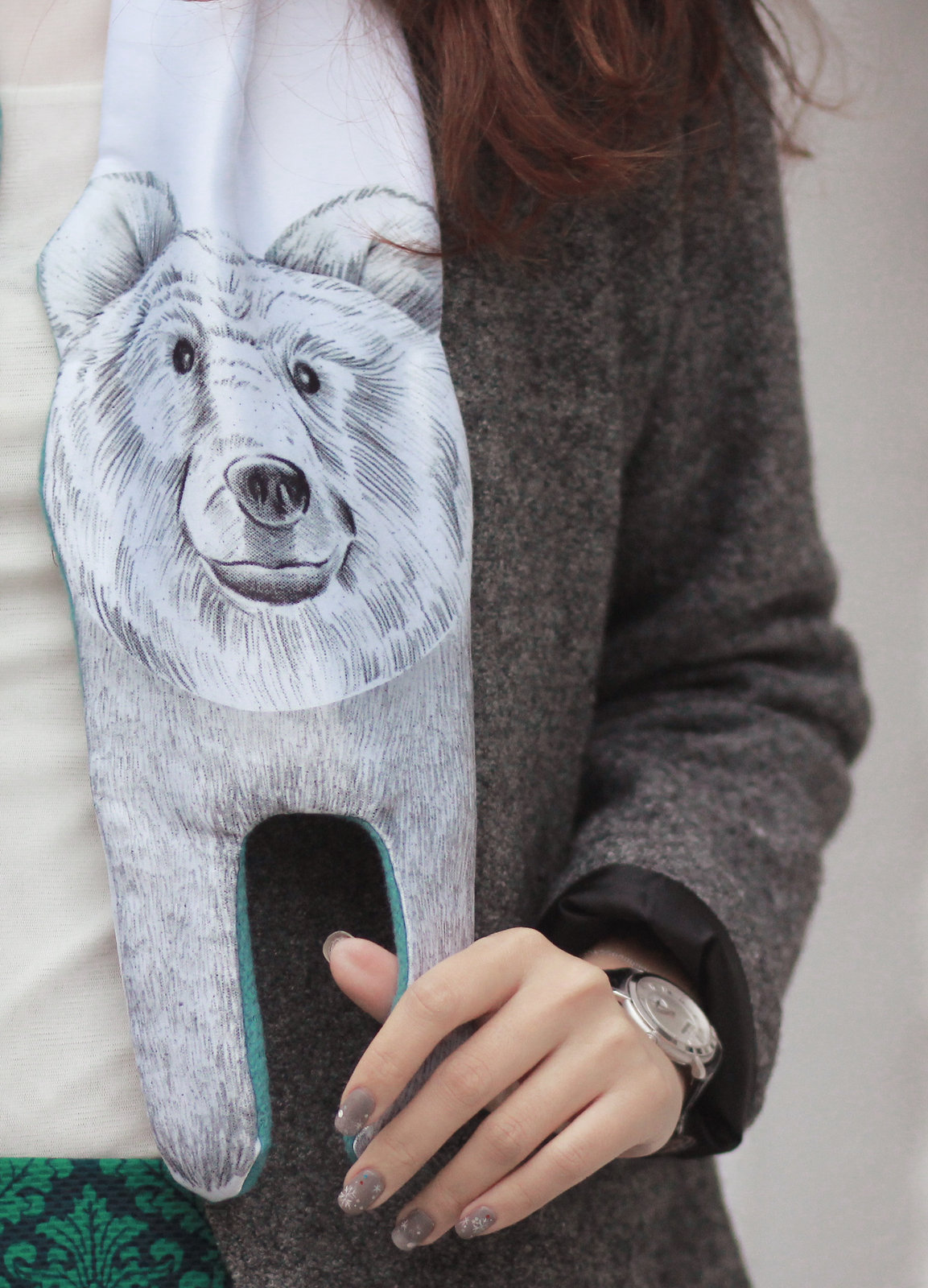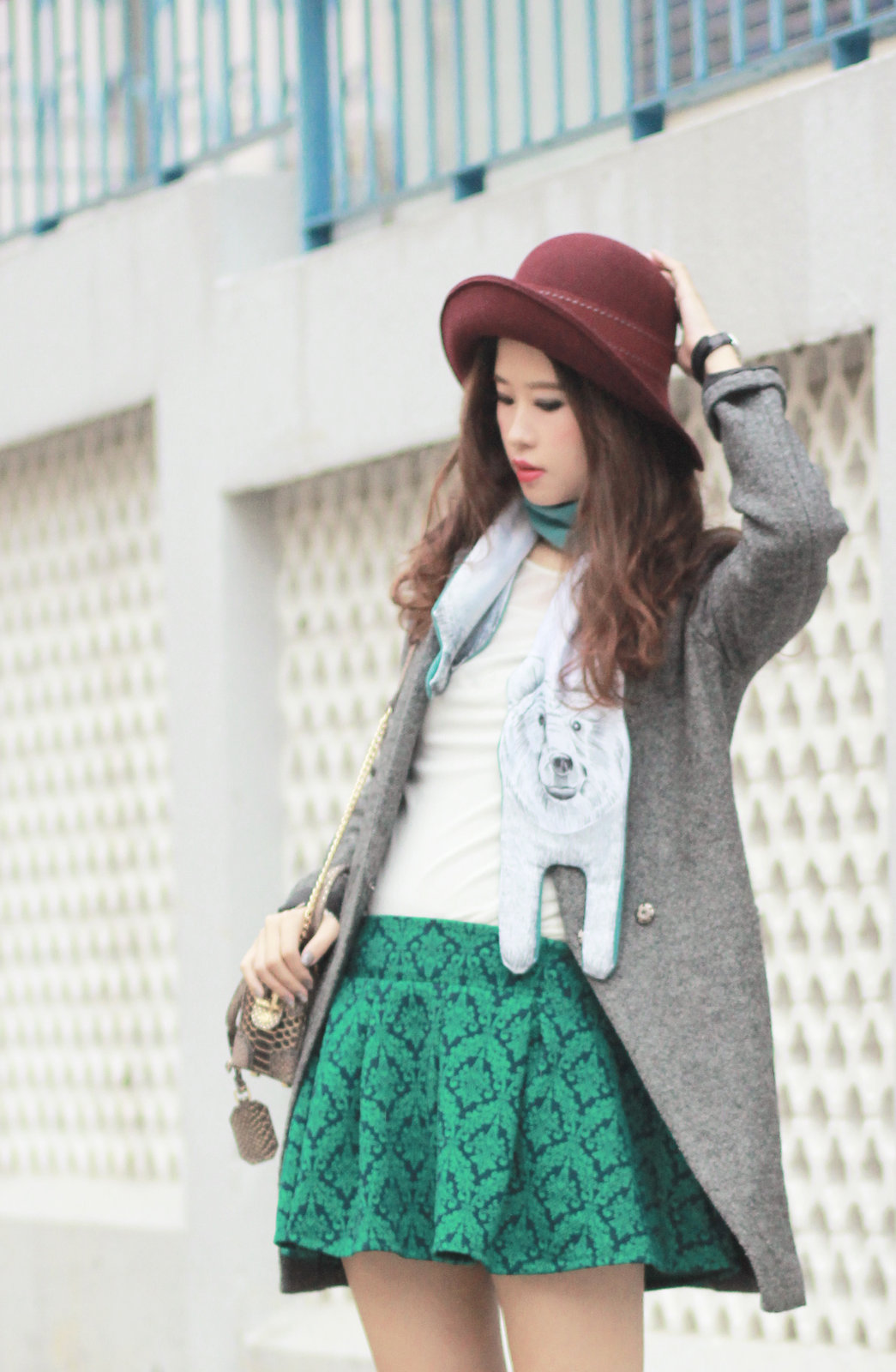 adc scarf from amelie street
romwe blazer, skirt & socks
alice + olivia embossed mini bag
stella mccartney heels
Stay warm everyone and have a great week ahead!
love,