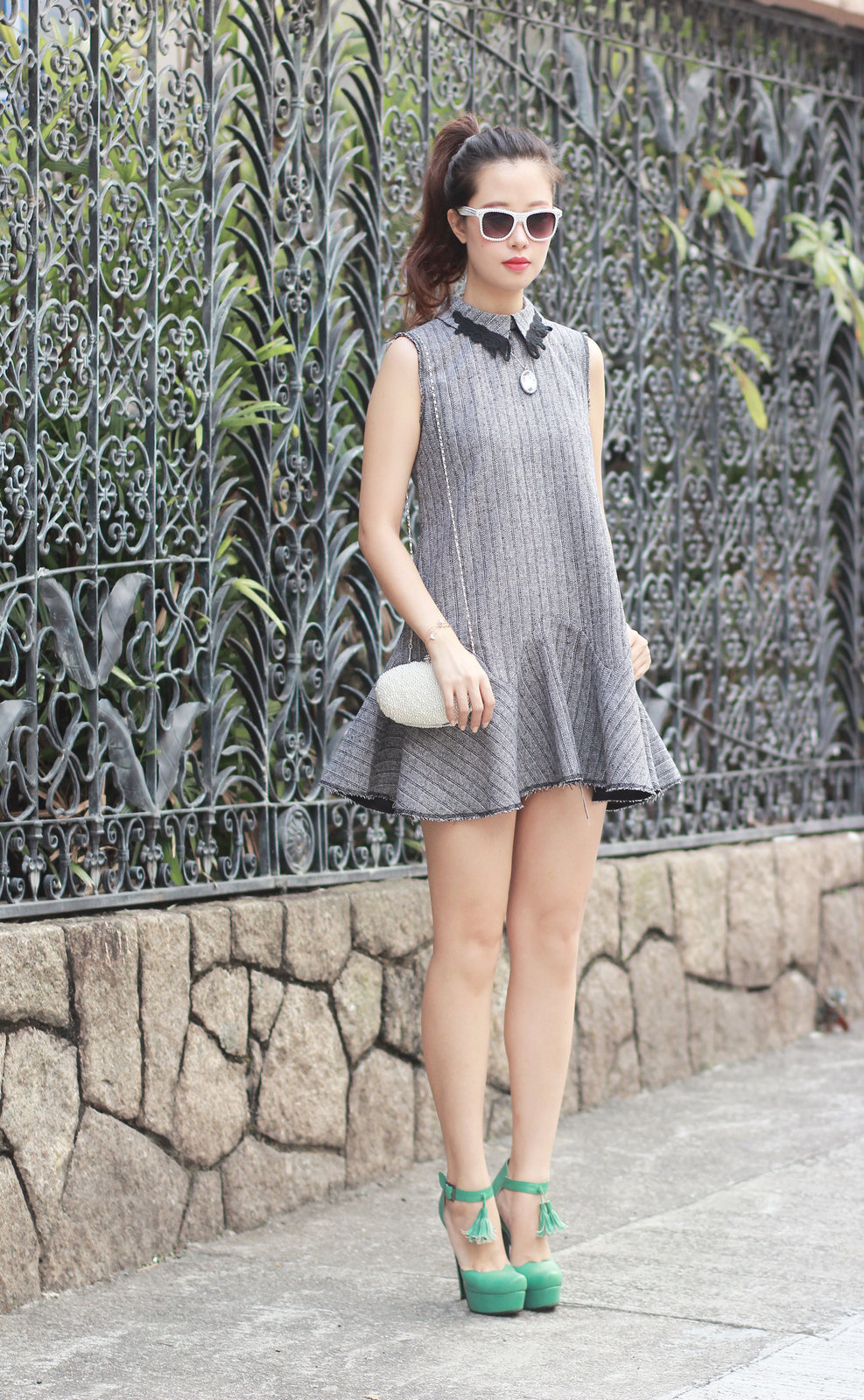 grey may not be the obvious choice for the upcoming festive season, but it is in fact the perfect canvas to showcase your sparkly glitzy accessories with a hint of regal subtlety.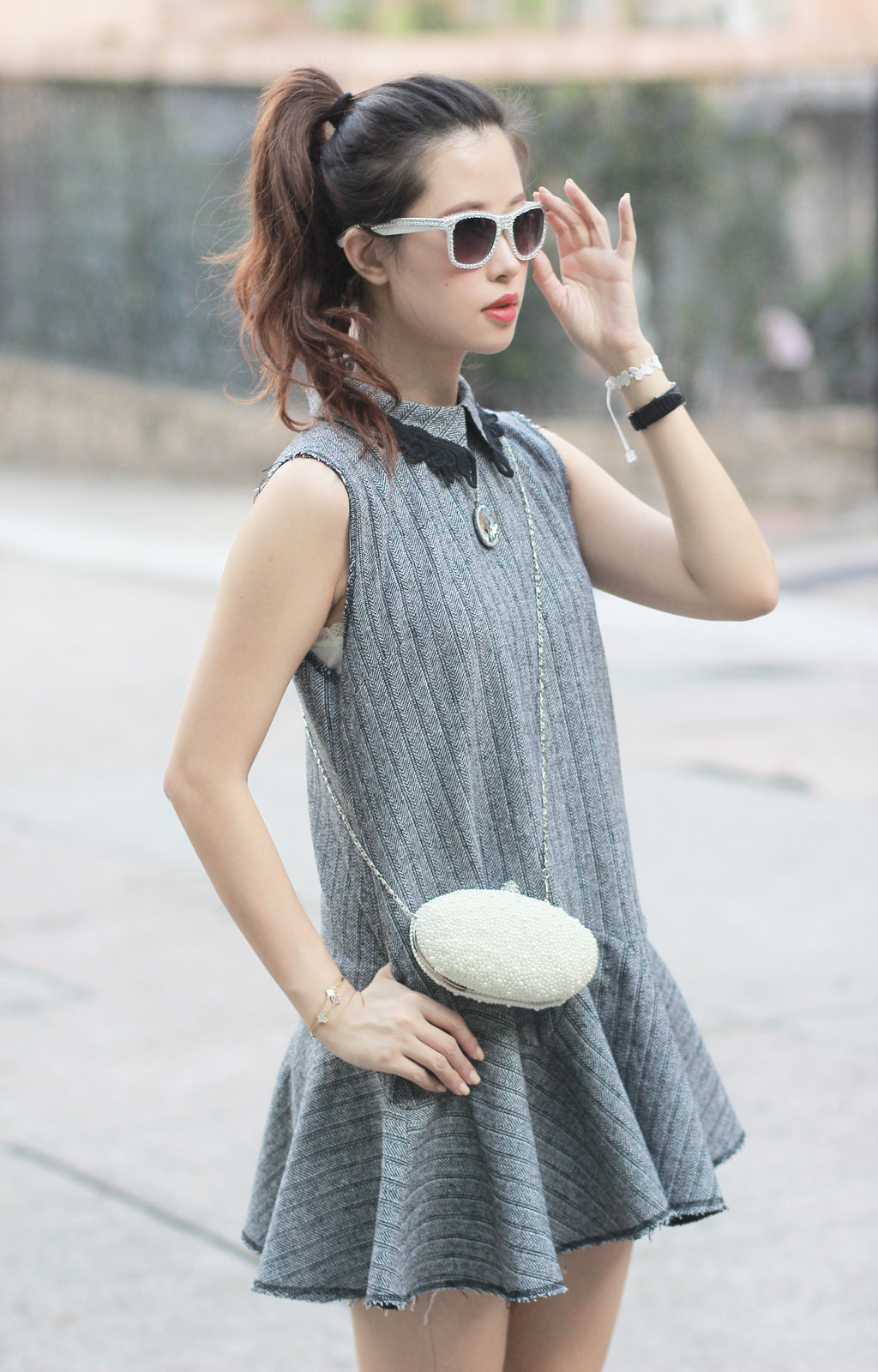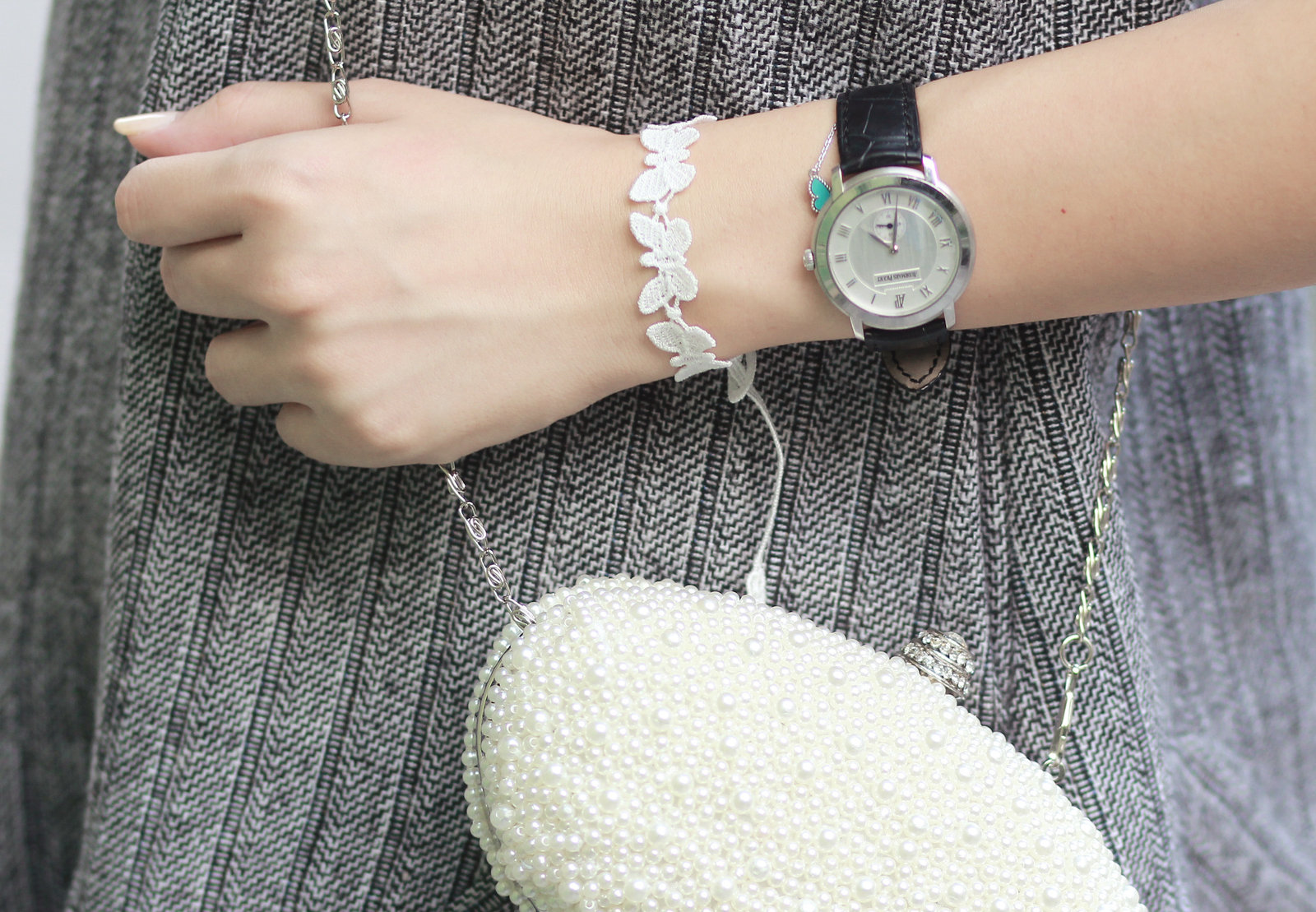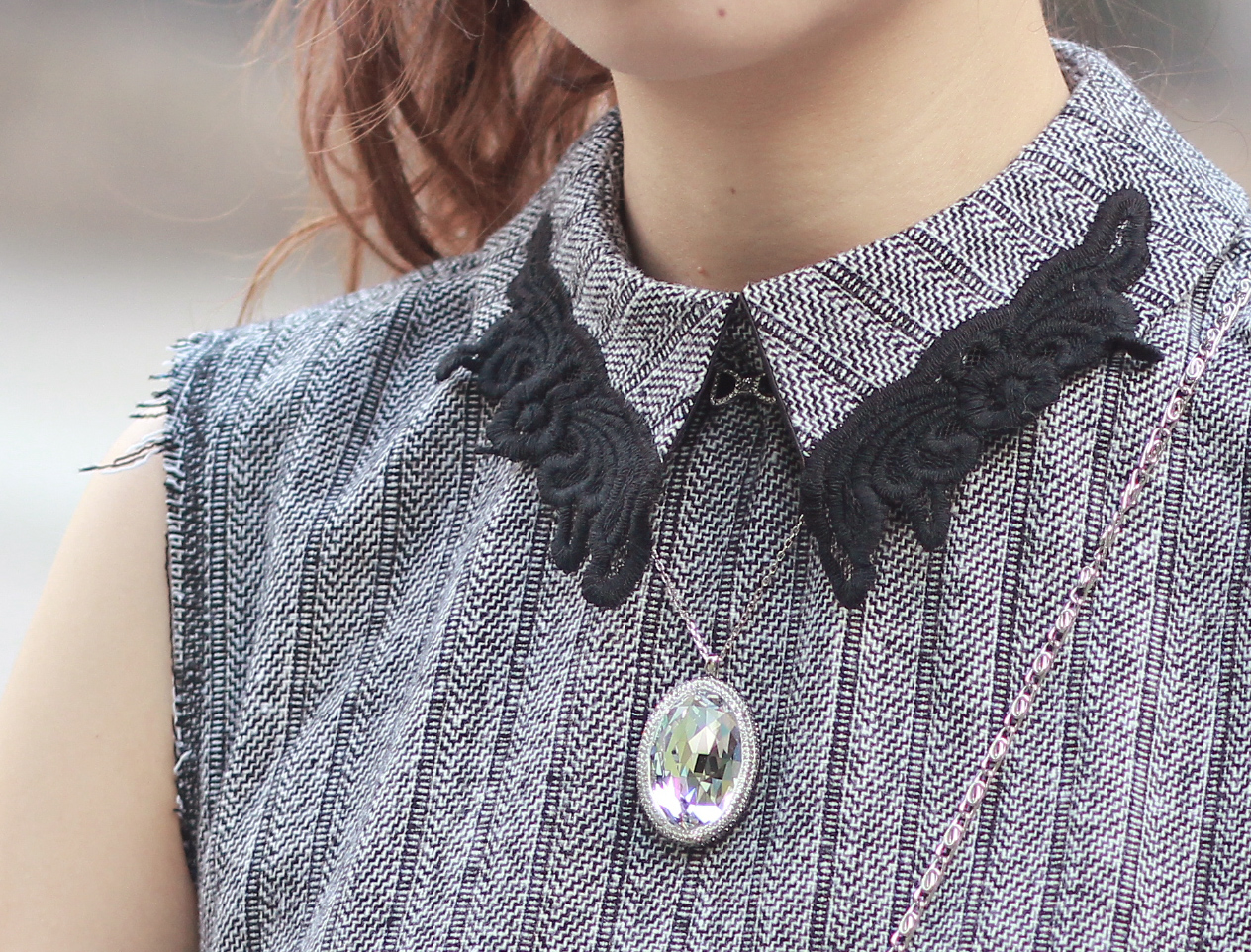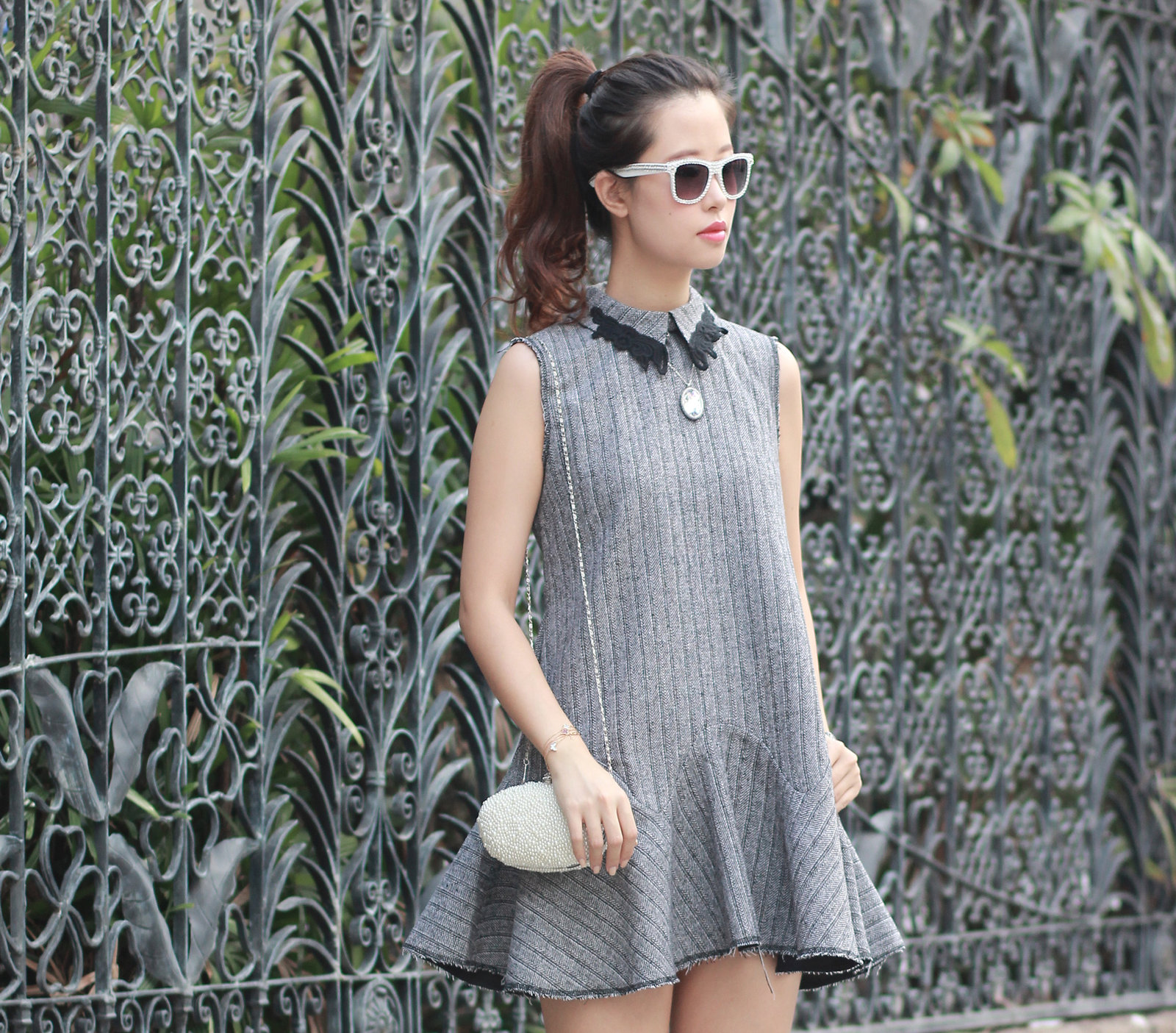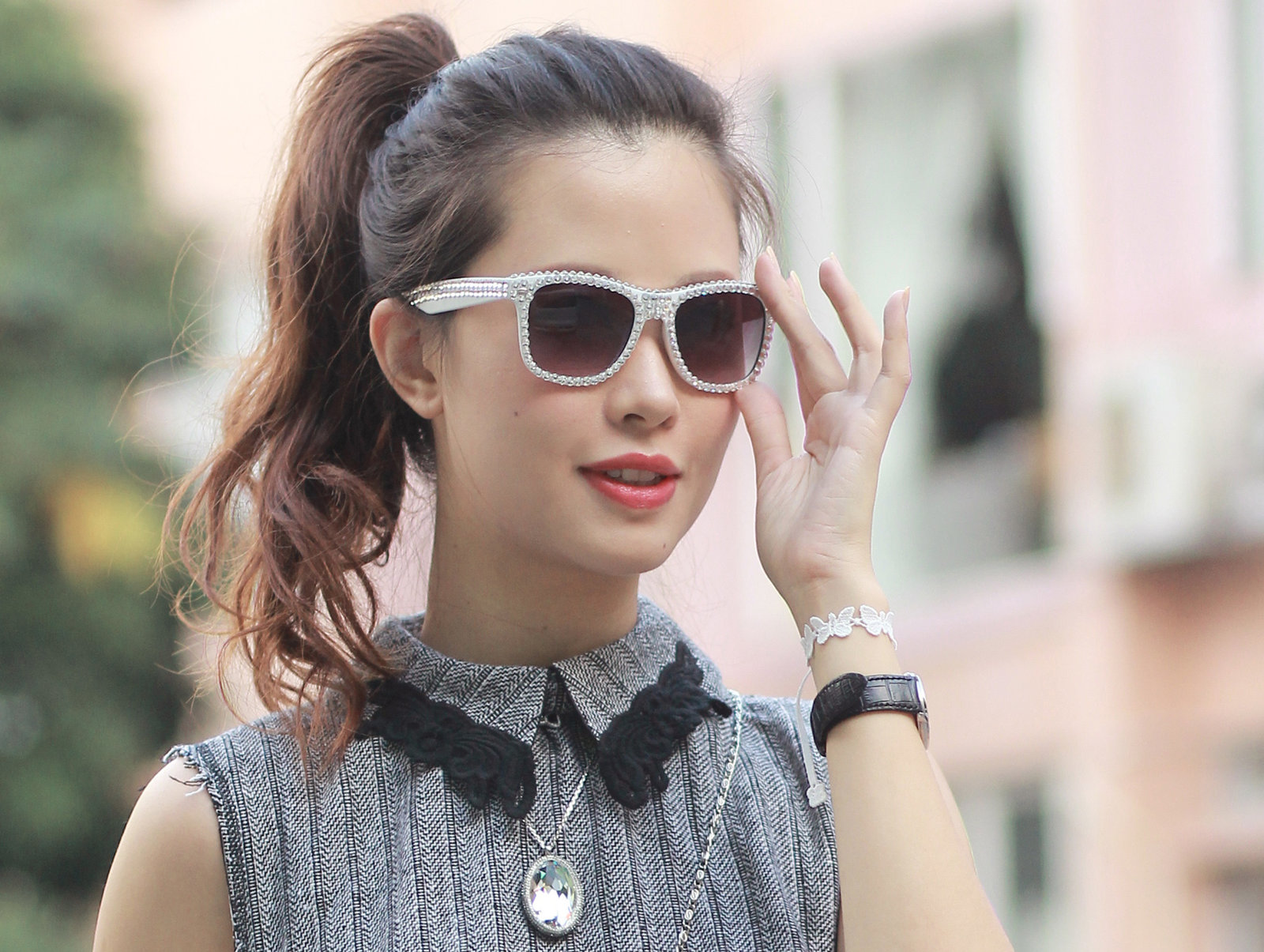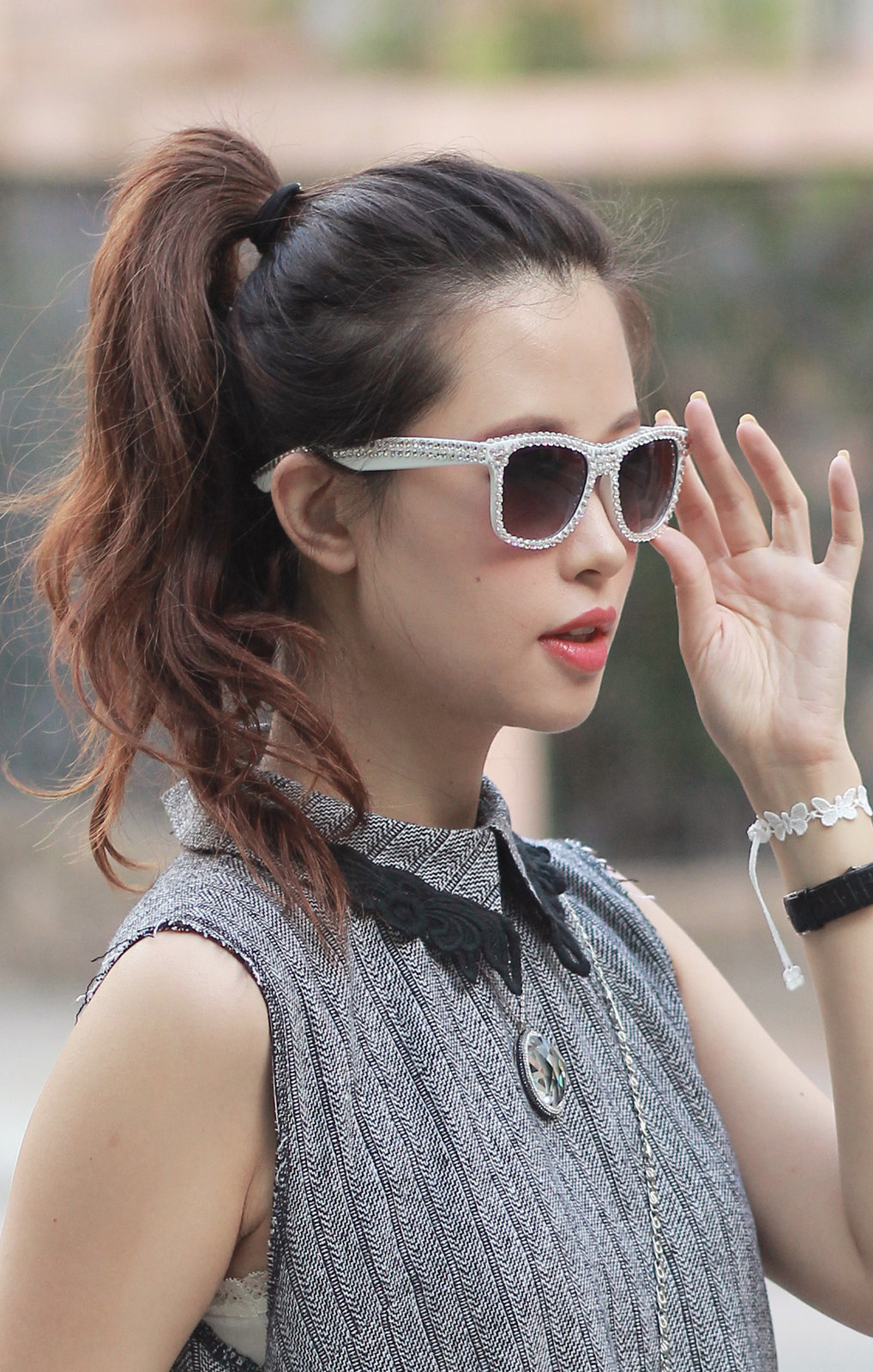 sunnies with swarovski crystals & grey peak collar dress, chictopia shop
vita crystal pendant & sue pendant, swarovski 
freedom crochet bracelet, cruciani
pearl goose egg purse, choies 
mello heels, sleeh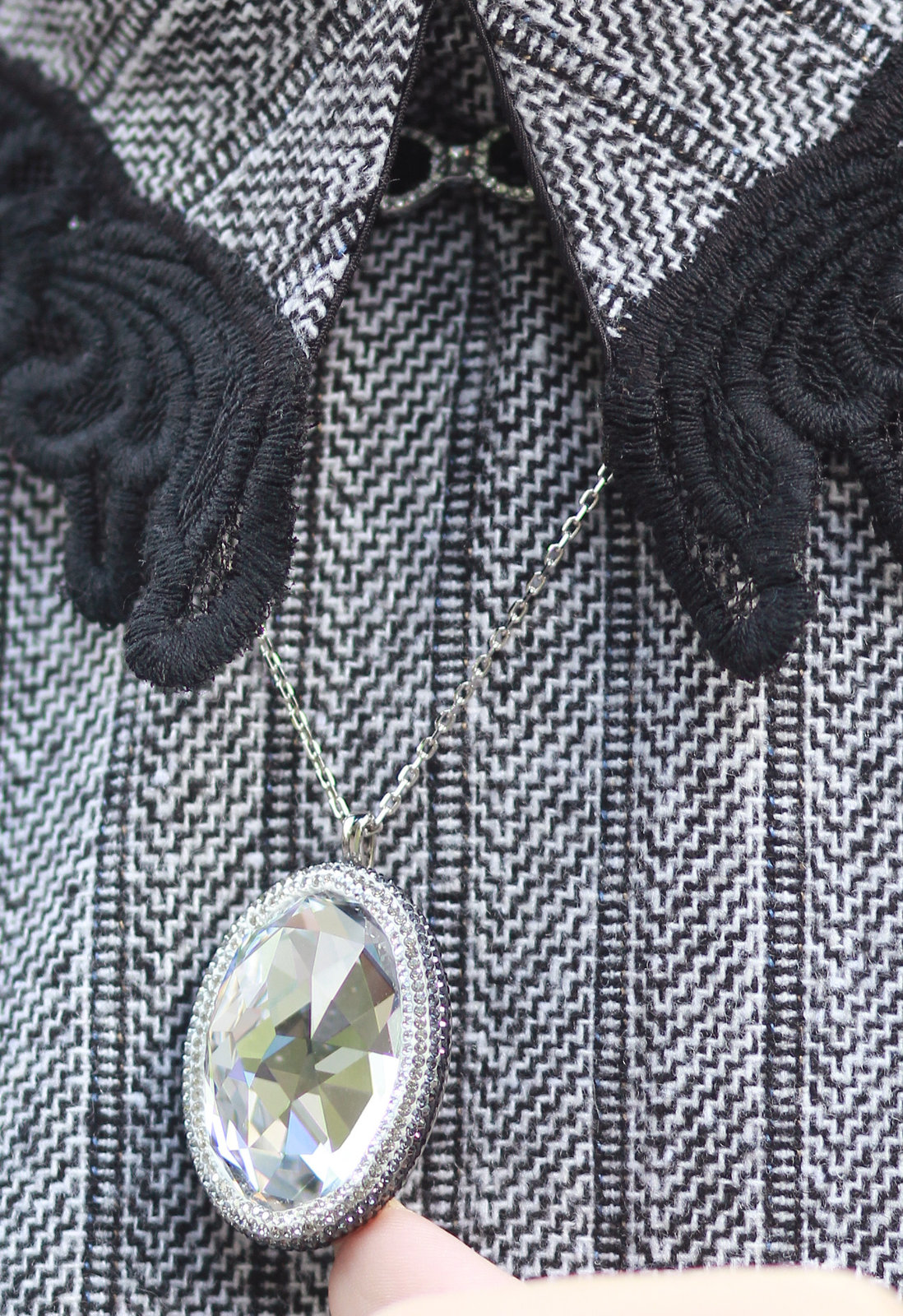 the idea of wearing the two beautiful pendants together was suggested by Nathalie Colin, the creative director of swarovski, and i absolutely love the result! the vita pendant is so full of whimsy that it looks like a portkey that can teleport me to the fairyland.
if you are, like me, a fan of all things sparkly, you don't wanna miss nathalie's blog WINKbynathaliecolin, where you can get a slice of her "joie de vivre" and a spice of audacity. she will be featuring different bloggers from all over the world HERE and sharing their styling ideas for swarovski jewelry.
think i should be doing another outfit post with the little bow sue pendant so you can see her beauty more clearly.
have a fabulous friday everyone!
 love,