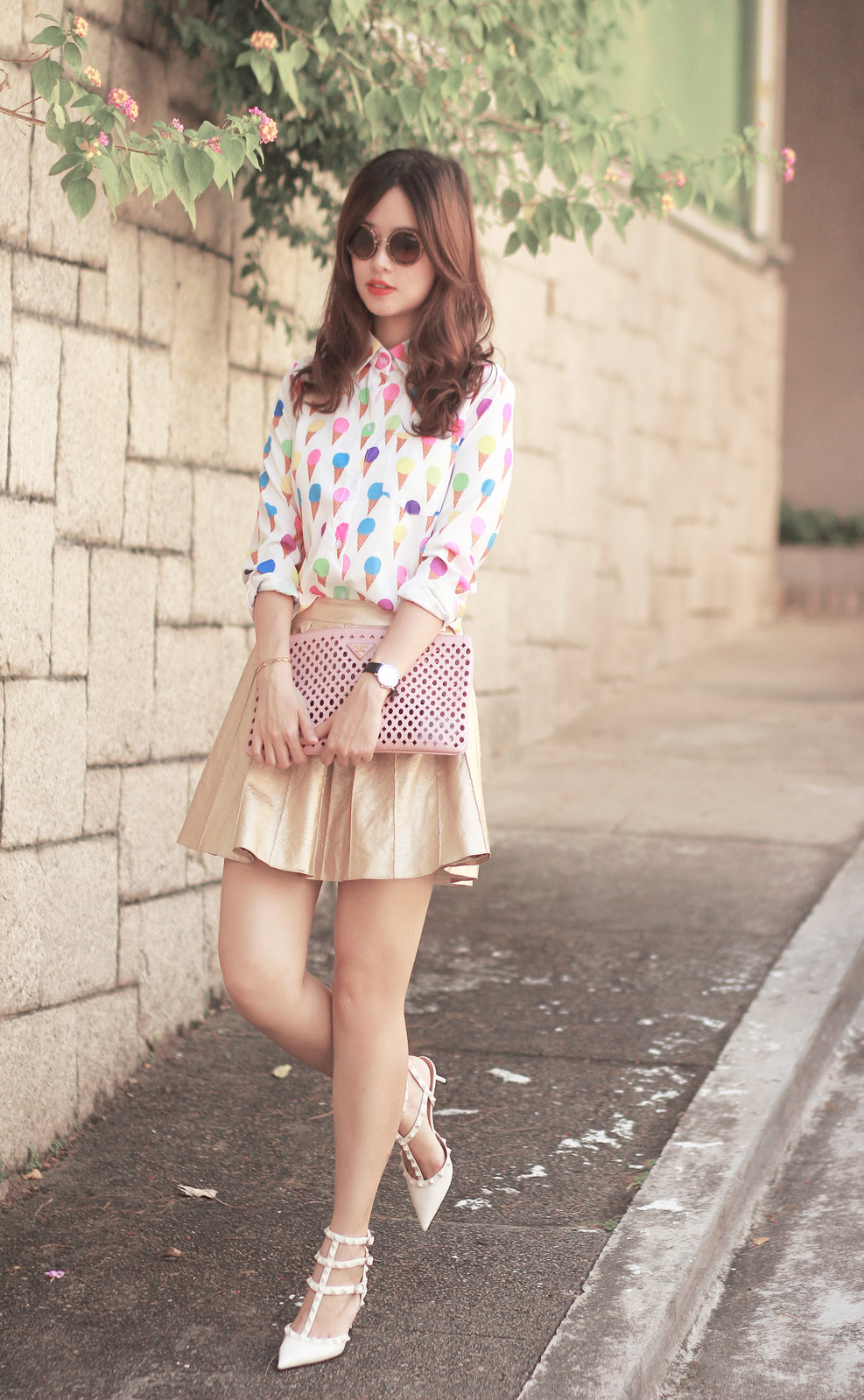 kate moss once said "nothing tastes as good as skinny feels.". i wonder if she's ever tried dreyer's pistachio ice-cream. oh but she said that in 2009, before its launch! that's why.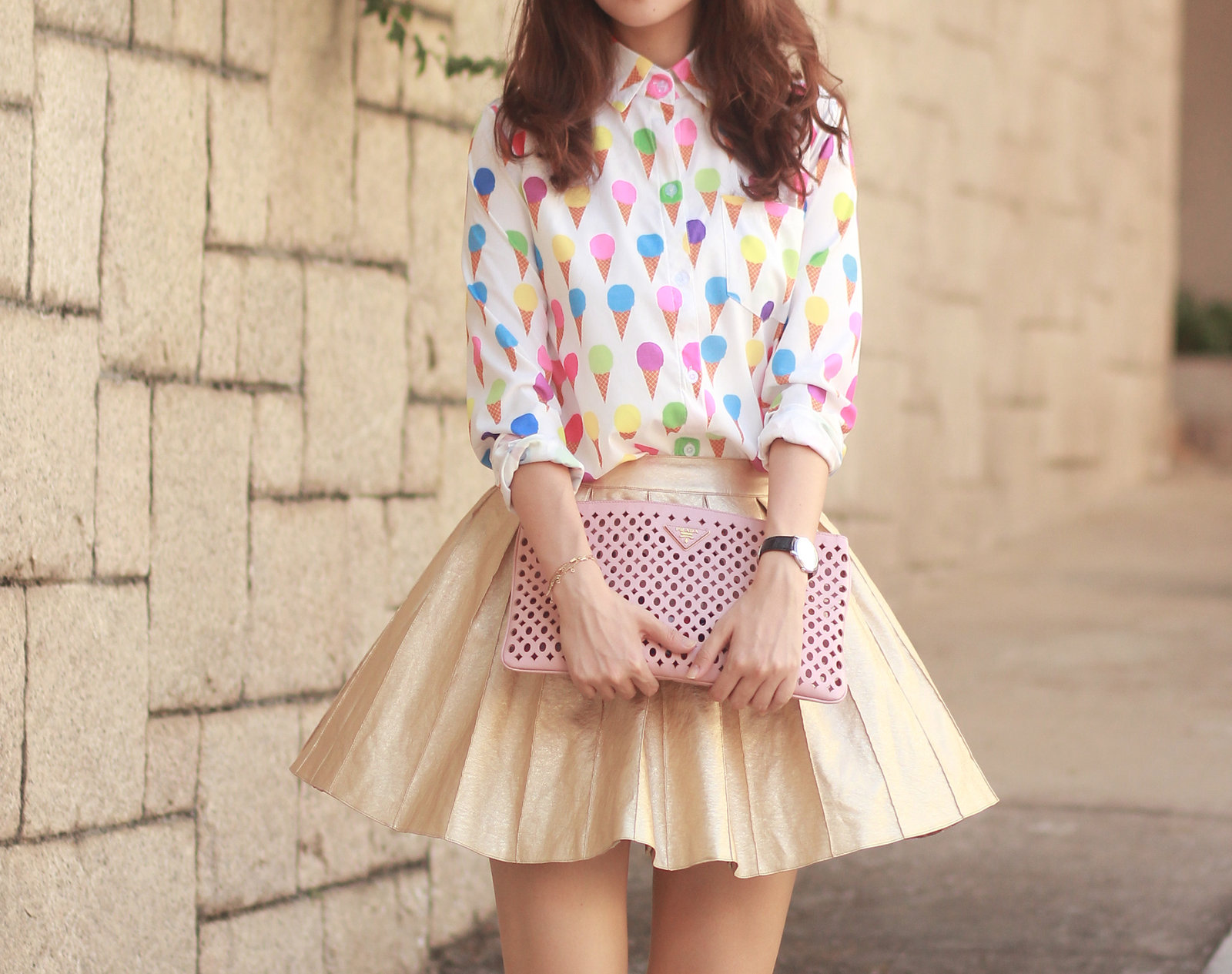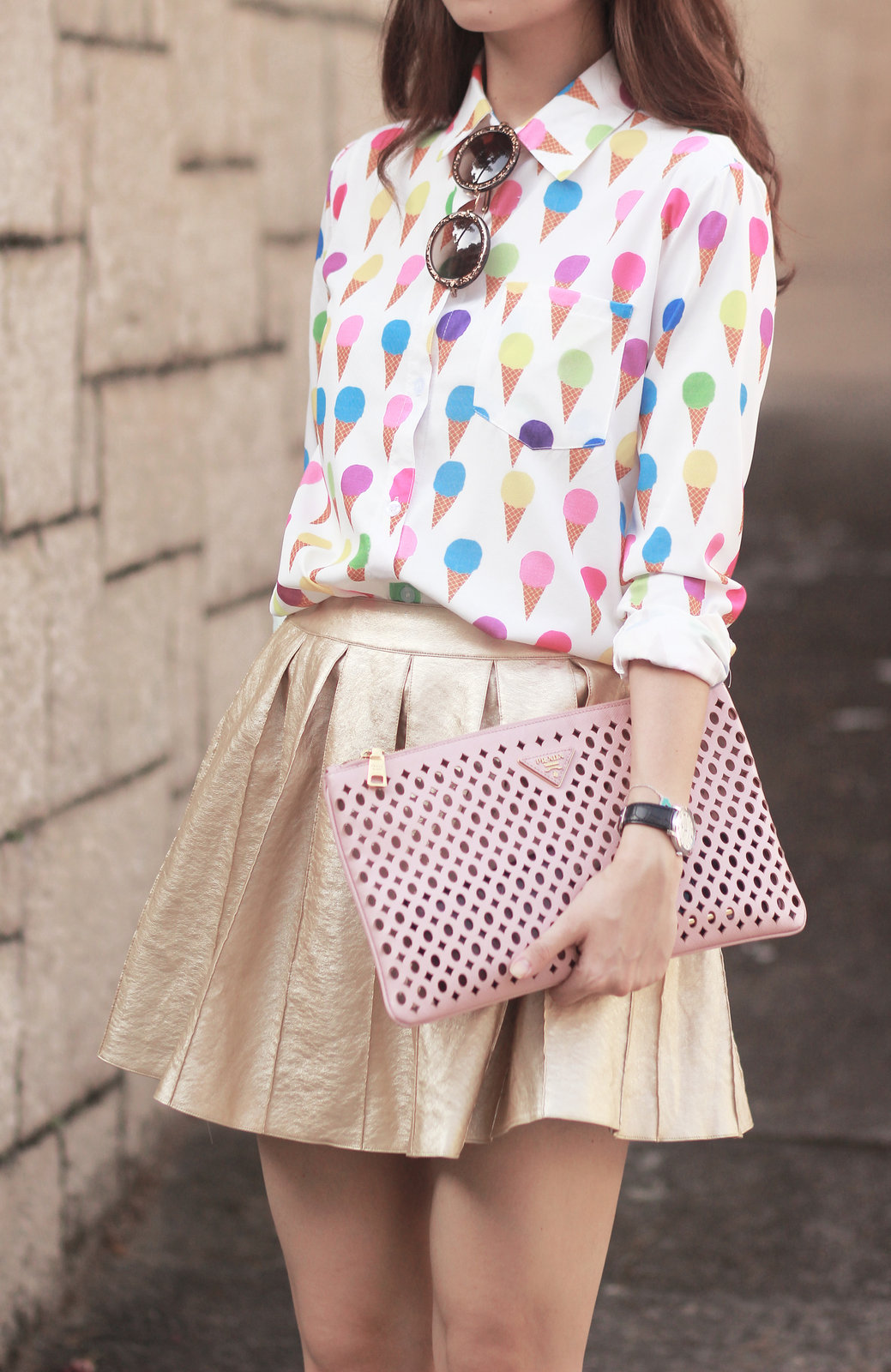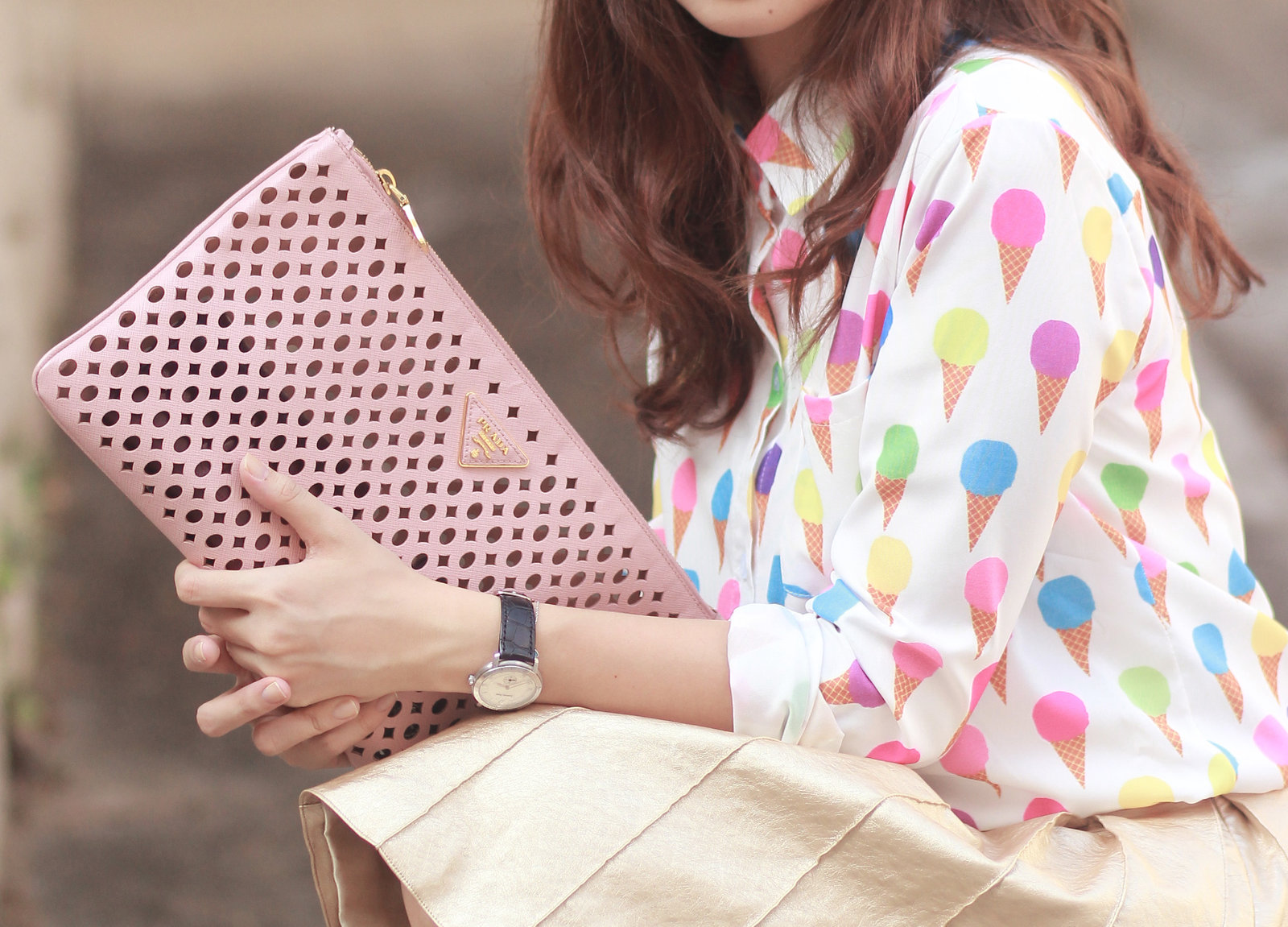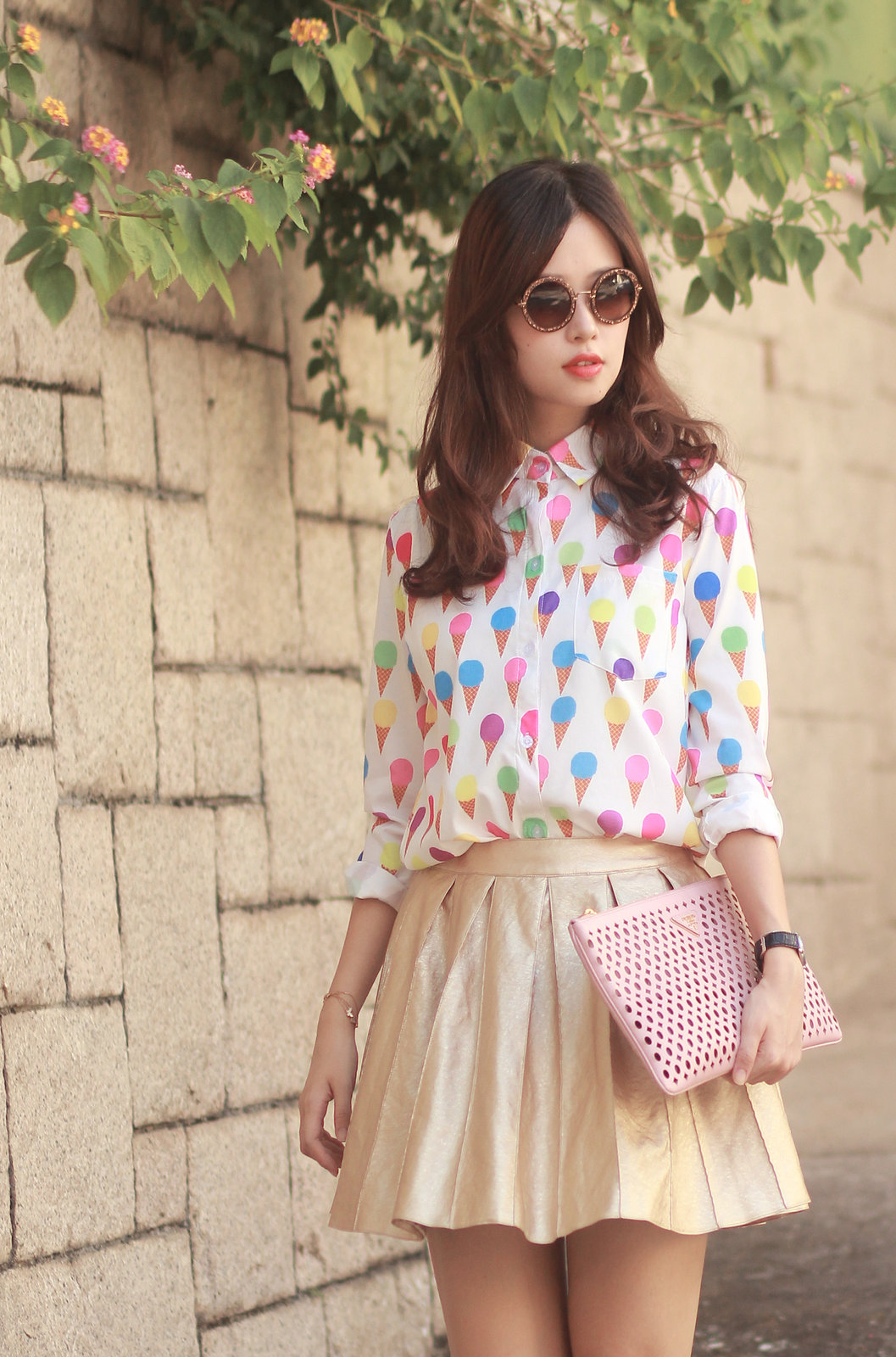 miu miu glitzy round sunnies
ice-cream print shirt, romwe
metallic skirt, rare
prada cut-out clutch
valentino rockstud heels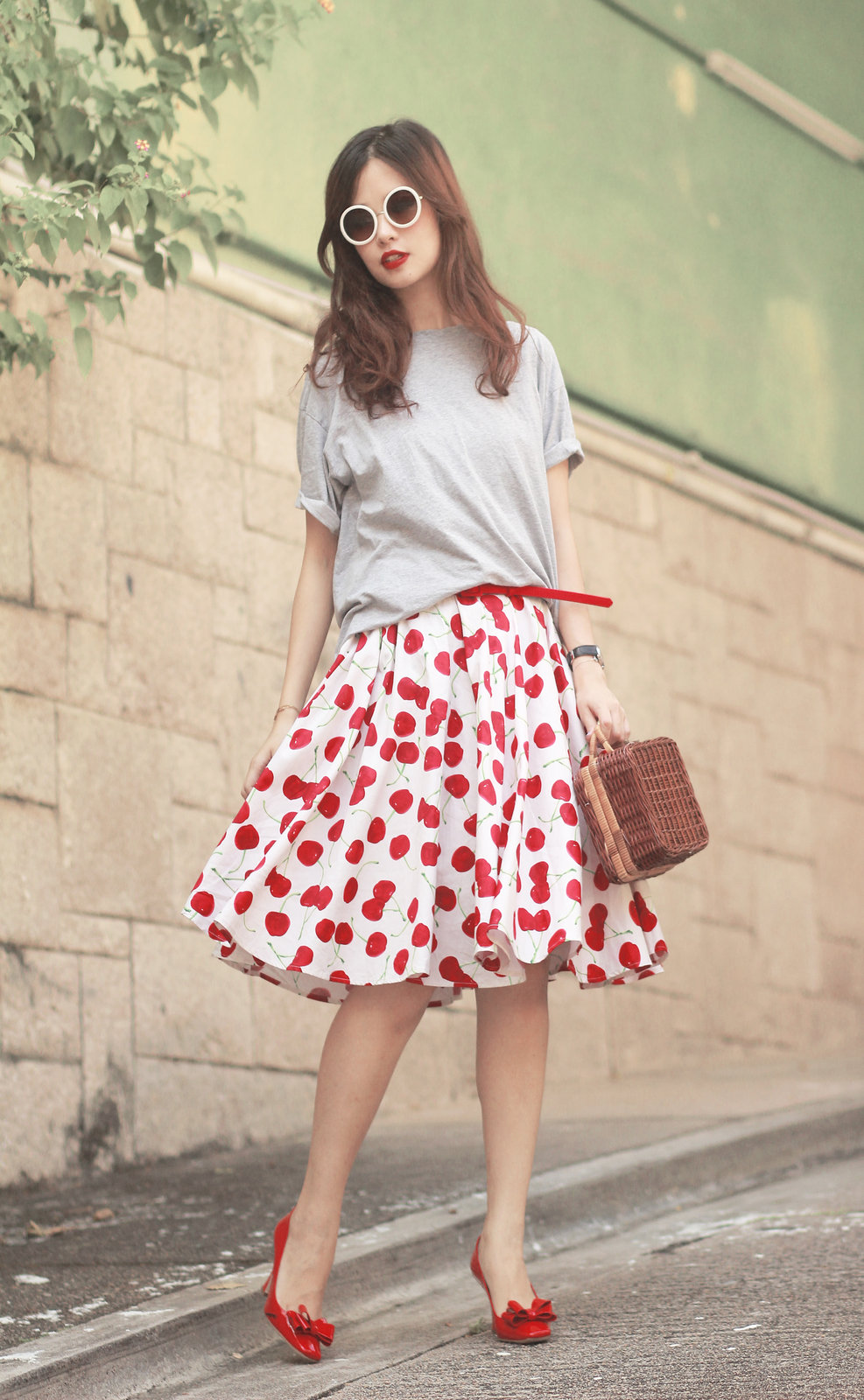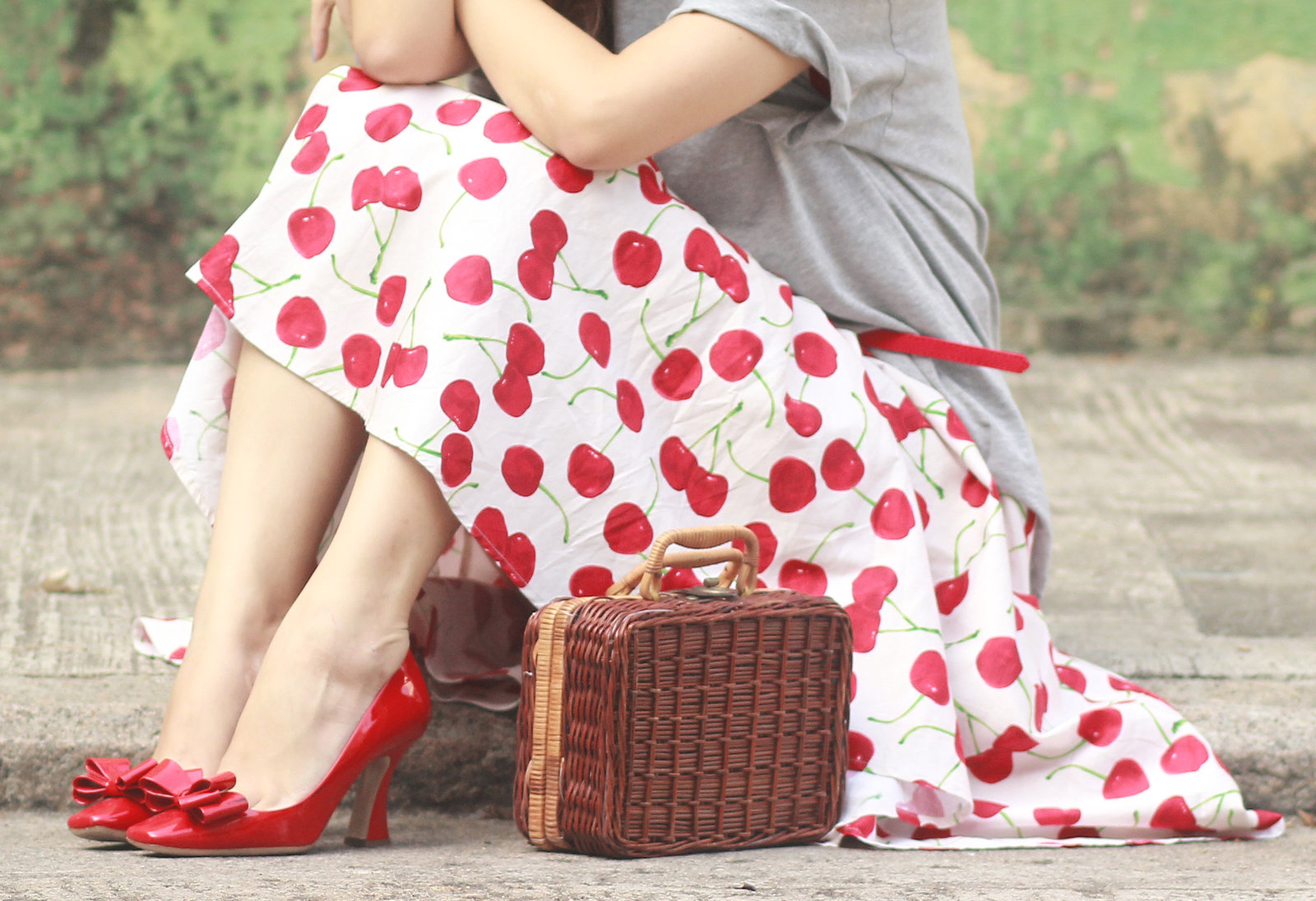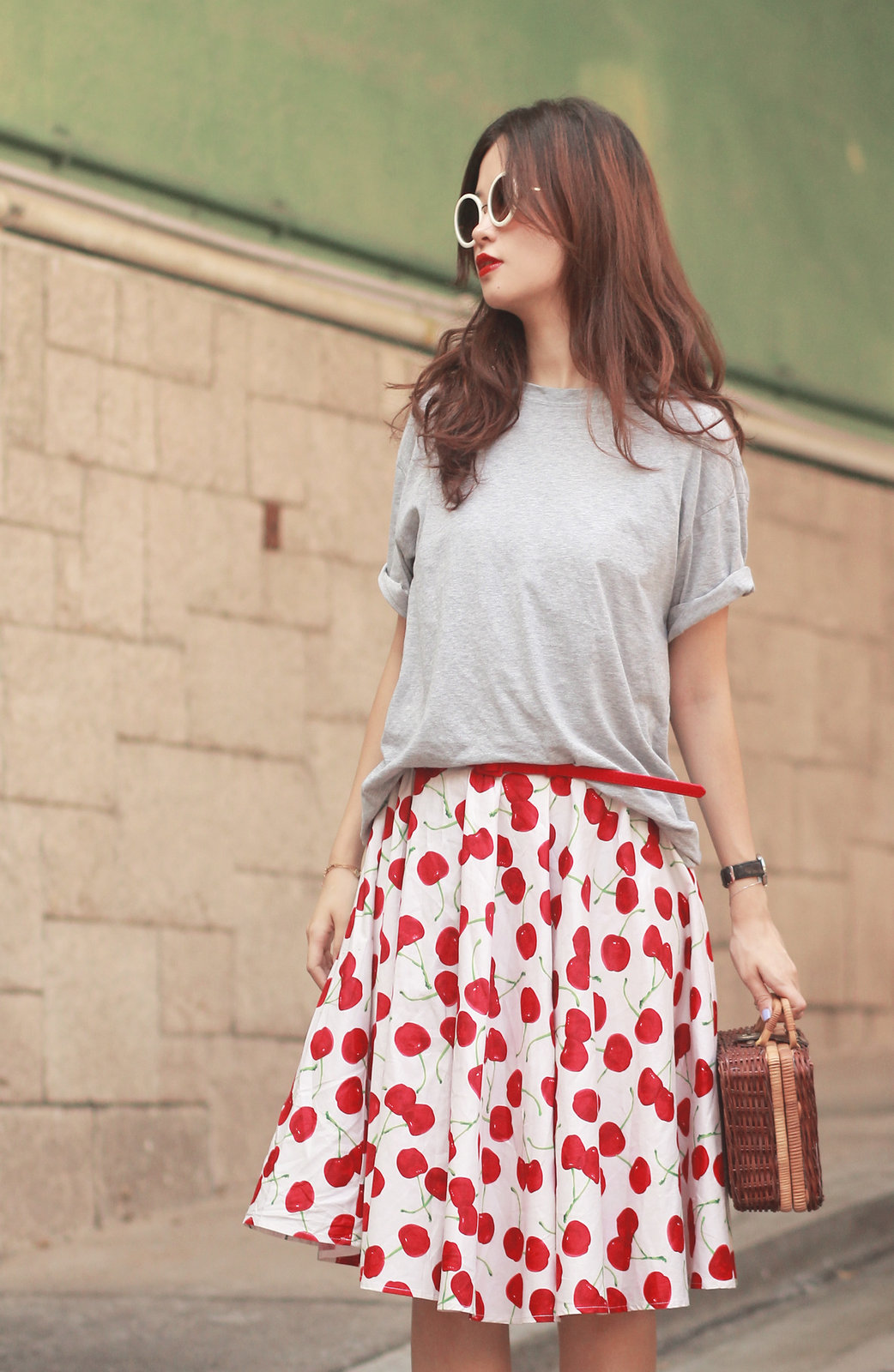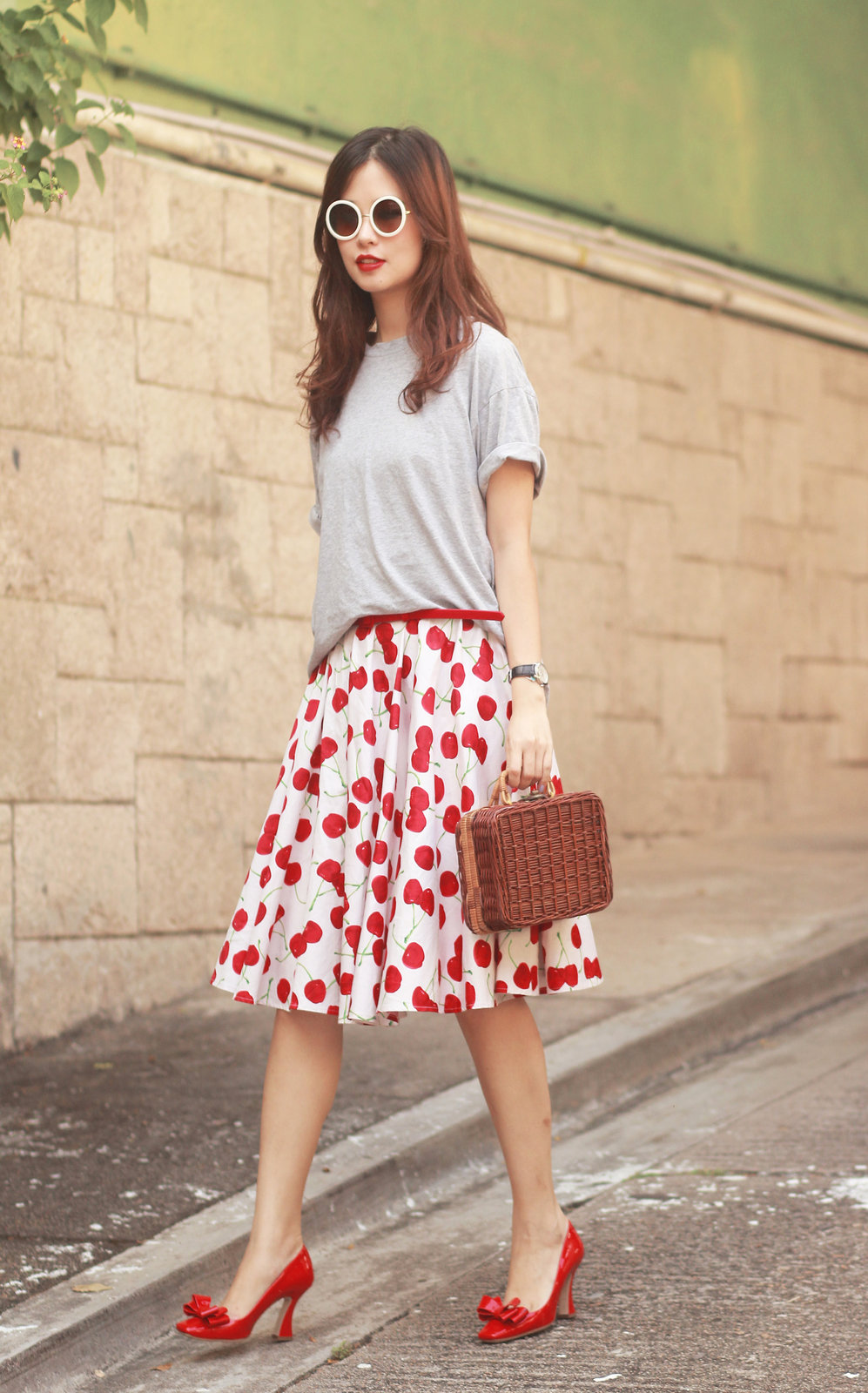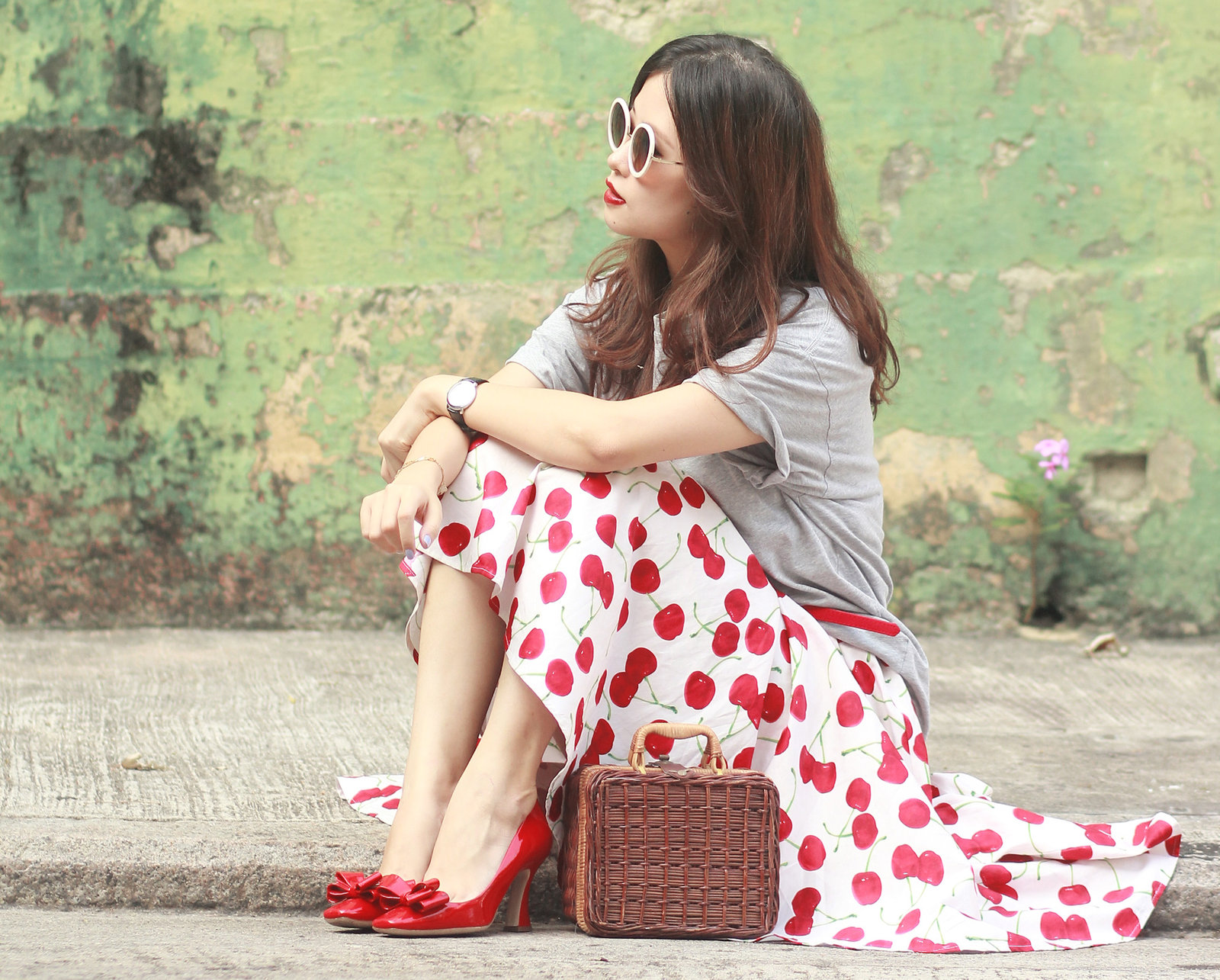 round sunnies, romwe
hubby's tee
sweet & sour cherry print dress, asianicandy 
let's go picnic suitcase, chicwish 
miu miu bow heels
if you ever come to visit hong kong someday, do try these dishes! (or if you are living in hong kong, have you tried these? do u like them as much as i do?)

char-siu at fu sing – it's become one of my favorites since 7 years ago and to my surprise it just keeps getting better!
tri-color soba at kurotaki – remember to order the taro sauce with egg
smoked eggs with walnuts at hong kong old restaurant – so lustrous, and the unlikely pair tasted amazing together~

sea urchin & minced tuna rice at dokoro hikari – the sea urchin tasted like they'd just been freshly opened
perfect egg with fluid mushroom gel & chinese ham at maureen – by now you probably know that i'm a sucker for eggs. this 63 degree egg is perfect indeed!
slow cooked salmon risotto at ted's private kitchen – sorry that there's no link tho as that's my fd's home hehe~so hearty and filled with love <3
let's forget about trying to look skinny for a while and have some good old fattening food!
 love,