crystal blue persuasion
|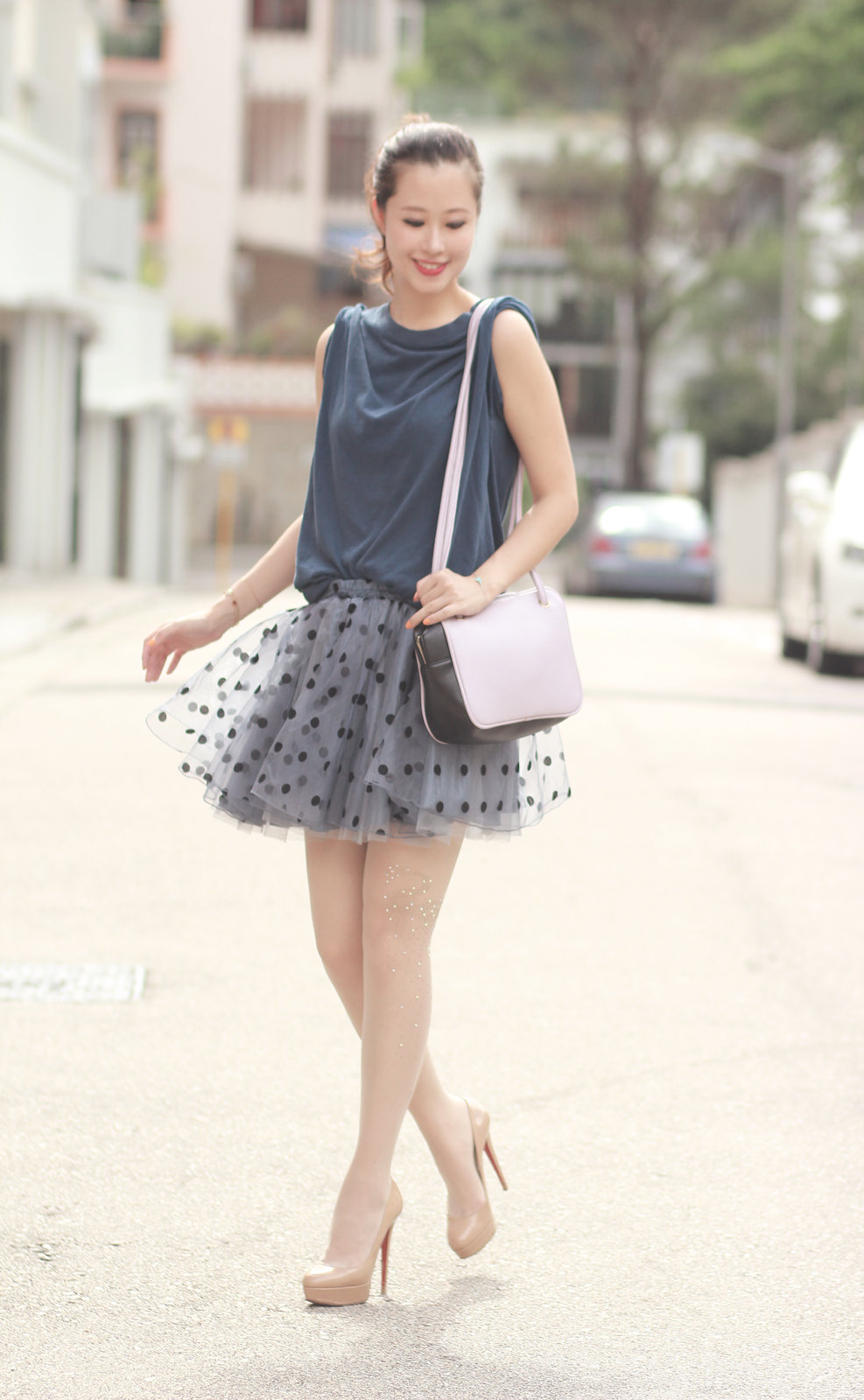 So the show that's got me hooked like never before has ended, with a finale tying up all loose ends neatly, and in style.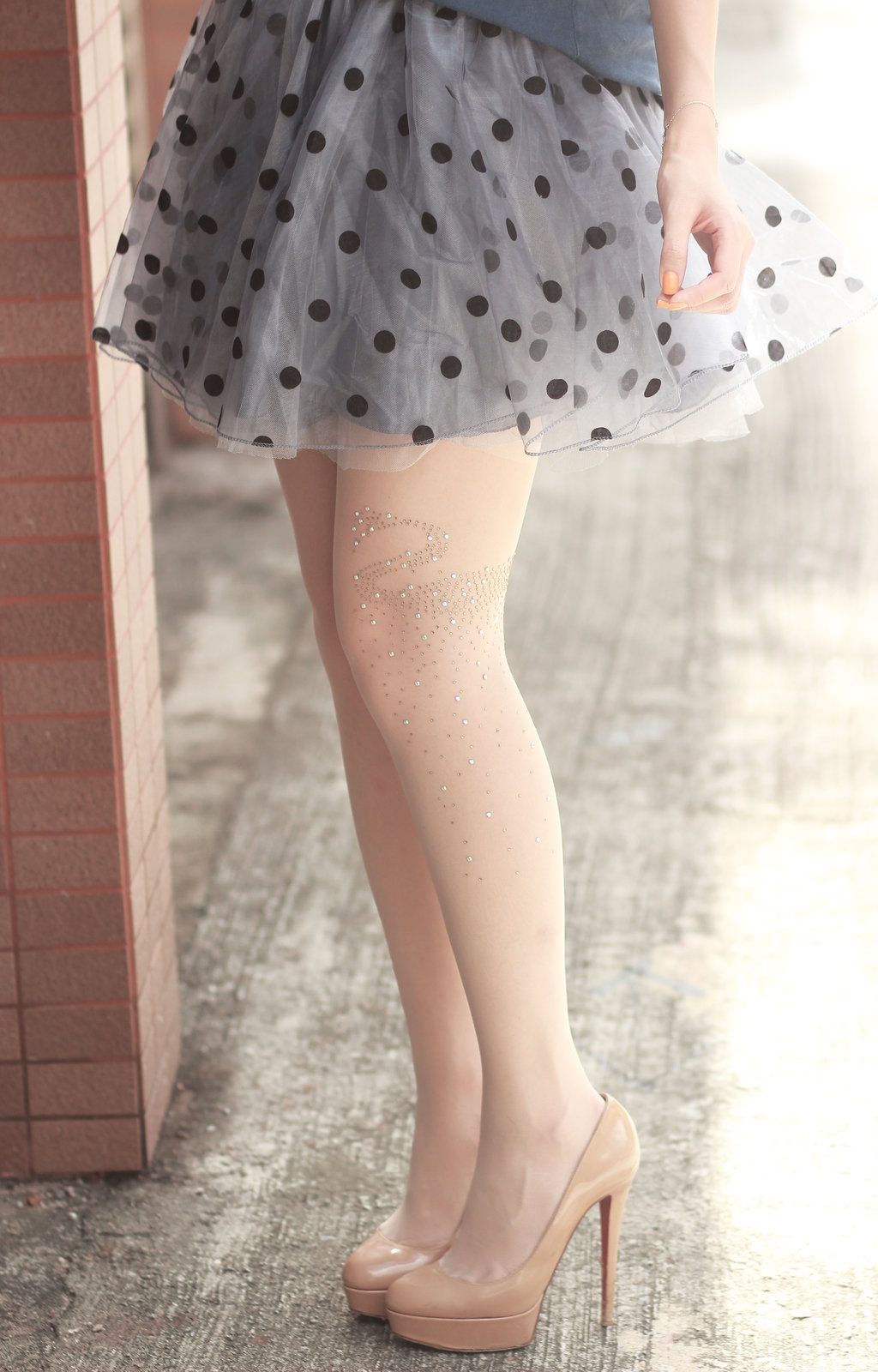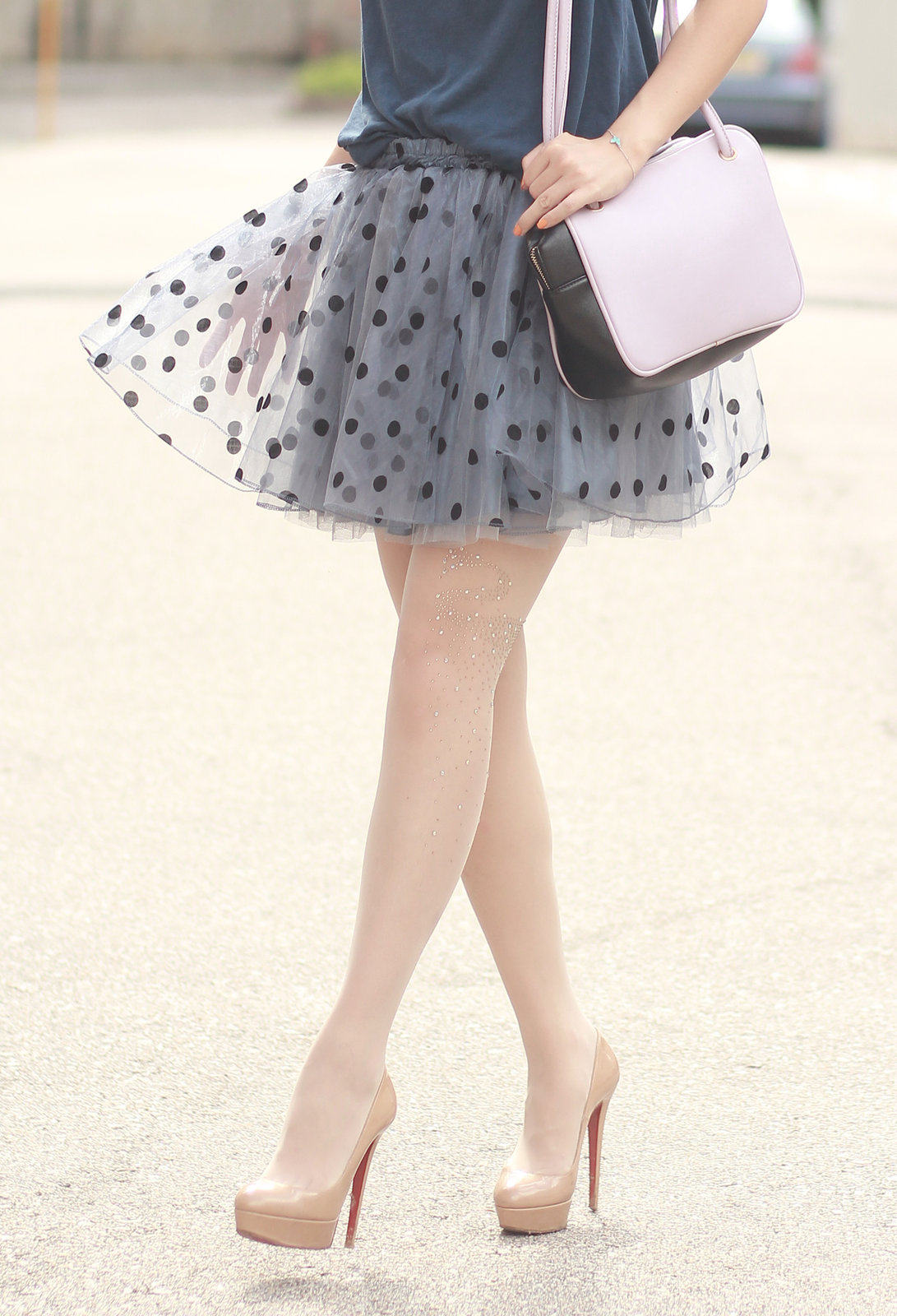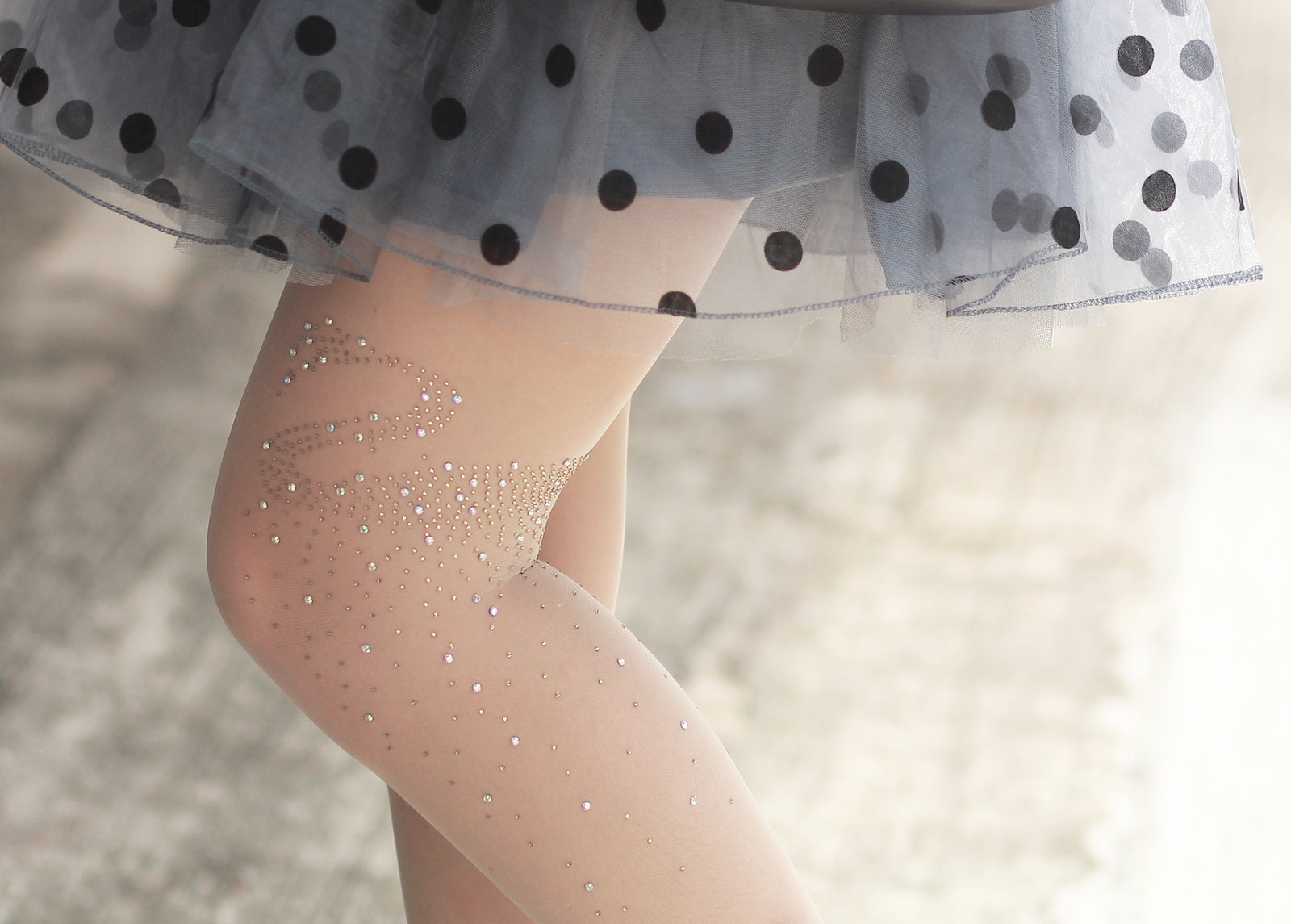 hubby's tee
polka dot tulle skirt & retro purple bag, romwe 
crystal swan tights, chicwish 
candy egg nail polish, lcn
christian louboutin heels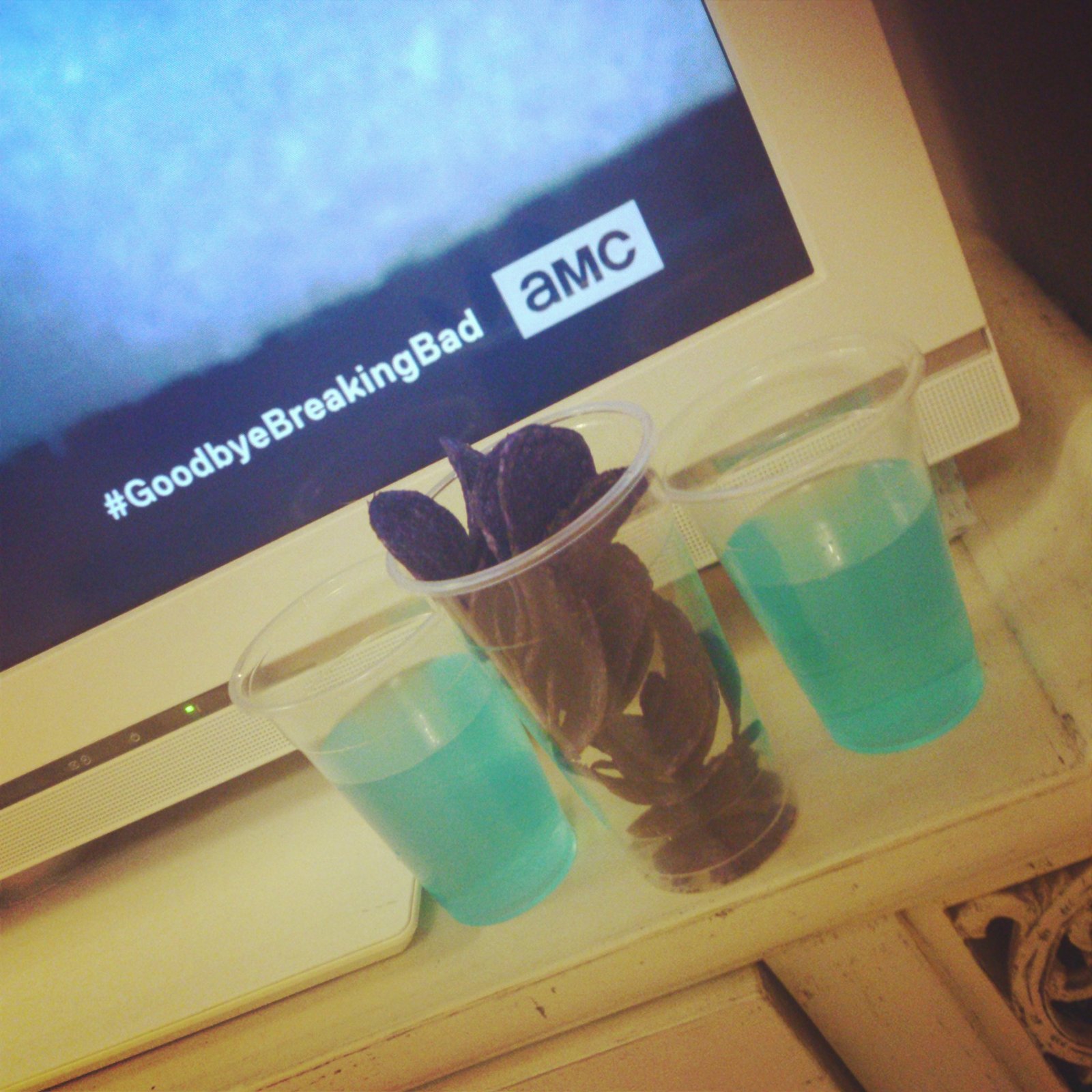 Seeing Mr. Chips turn into Scarface has been one hellish ride, albeit one thoroughly and mind-blowingly entertaining hellish ride.
I'm not a fan of violence and crime drama. As evidenced by my outfits, i tend to avoid darkness. But i just needed to know how an idea that sounds less than appealing (chemical teacher becoming druglord after terminal cancer diagnosis to provide for his family) can be executed into a critically acclaimed show (widely considered "the best tv series ever" even).
As the show got progressively darker each season with the characters being dragged into purgatory one by one, I experienced a mixed feeling of heart-wrenching grief and excitement. What excited me was not the predicaments the characters were put in of course, but the top-notch acting skills and gripping storytelling that shined through in the horrid situations cooked up by the pure genius of Vince Gilligan, with plot twists and turns that often made my jaw drop to the floor.
I watched all 62 episodes that spanned 5 years in a condensed period of 3 months. You can imagine how emotionally invested i am in the characters and the show. Now that it's over, my withdrawal symptoms have manifested themselves in the forms of youtubing the interviews of the actors (even that of todd!), reading countless reviews, drinking gatorade and writing this little ode.
And now, i'm going to listen to badfinger's baby blue and crystal blue persuasion again for some temporary relief.
 love,