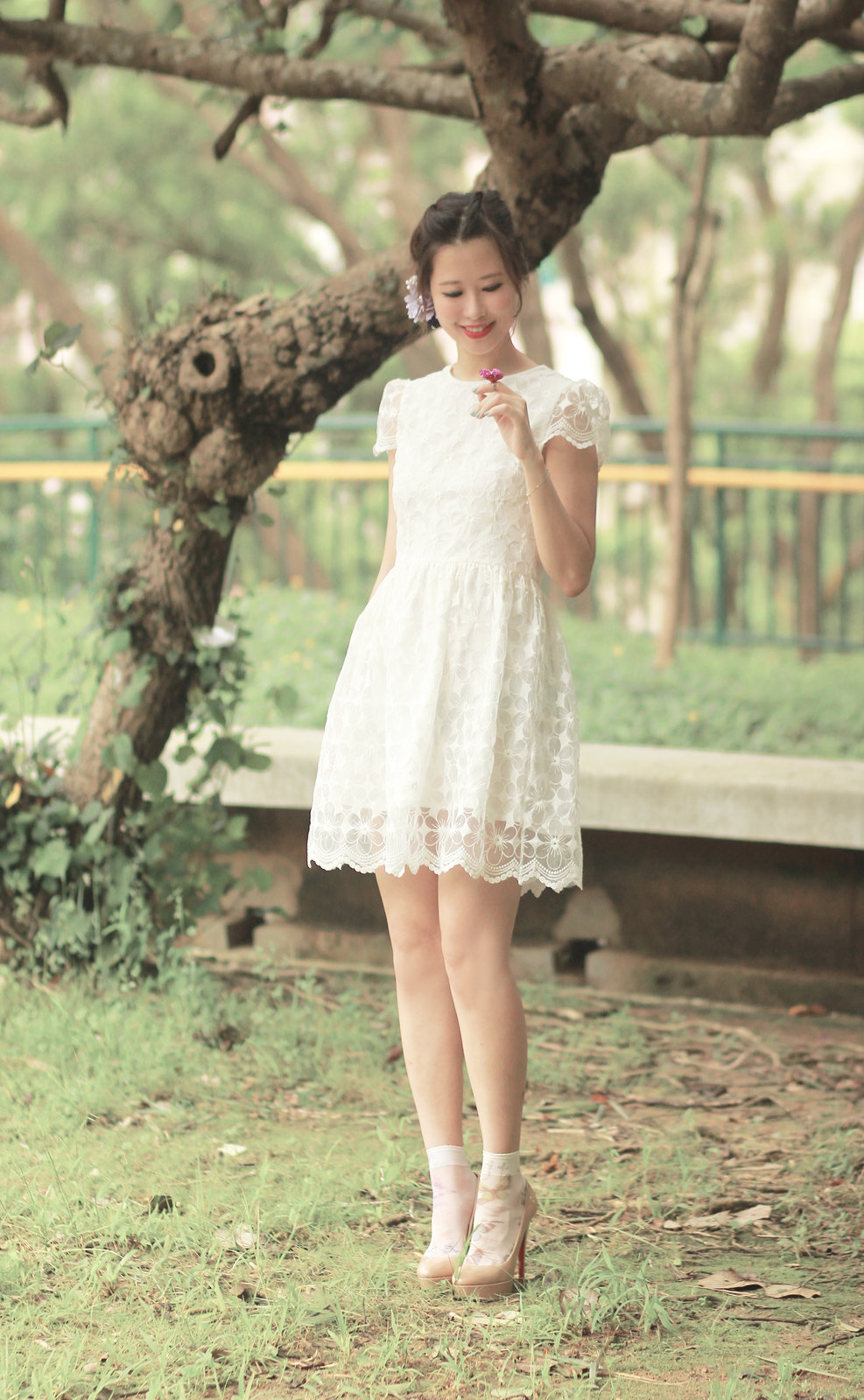 going full on, unapologetically girly~
and any "breaking bad" fans here? did you know aaron paul got "no half measures" (one of the episodes is named "half measures") tattooed on his bicep to farewell the show? actually we only started watching in late july but are now on season 5 already! it just got me totally hooked and explains my recent slacking in blogging :p
i doubt a meth-high can be as good as the show!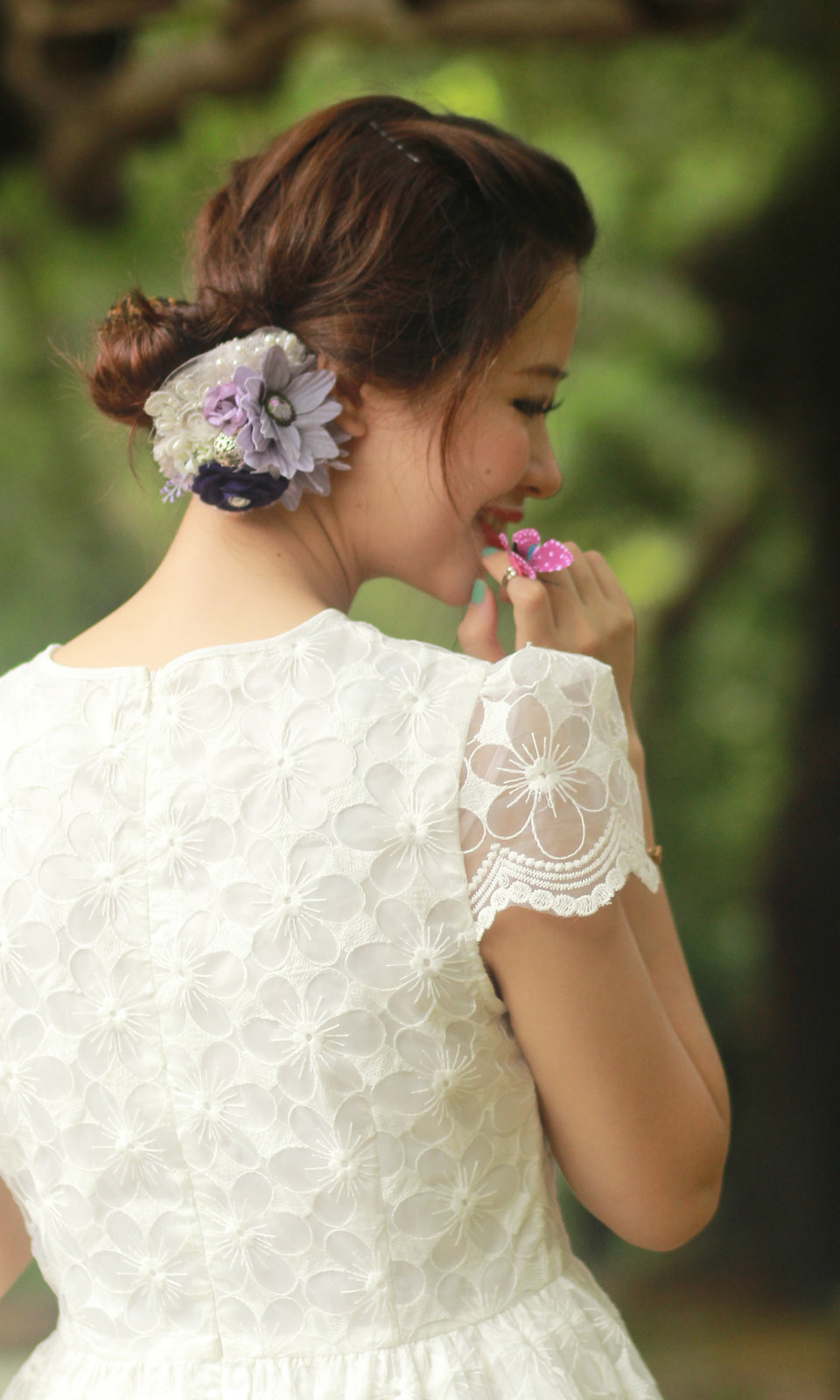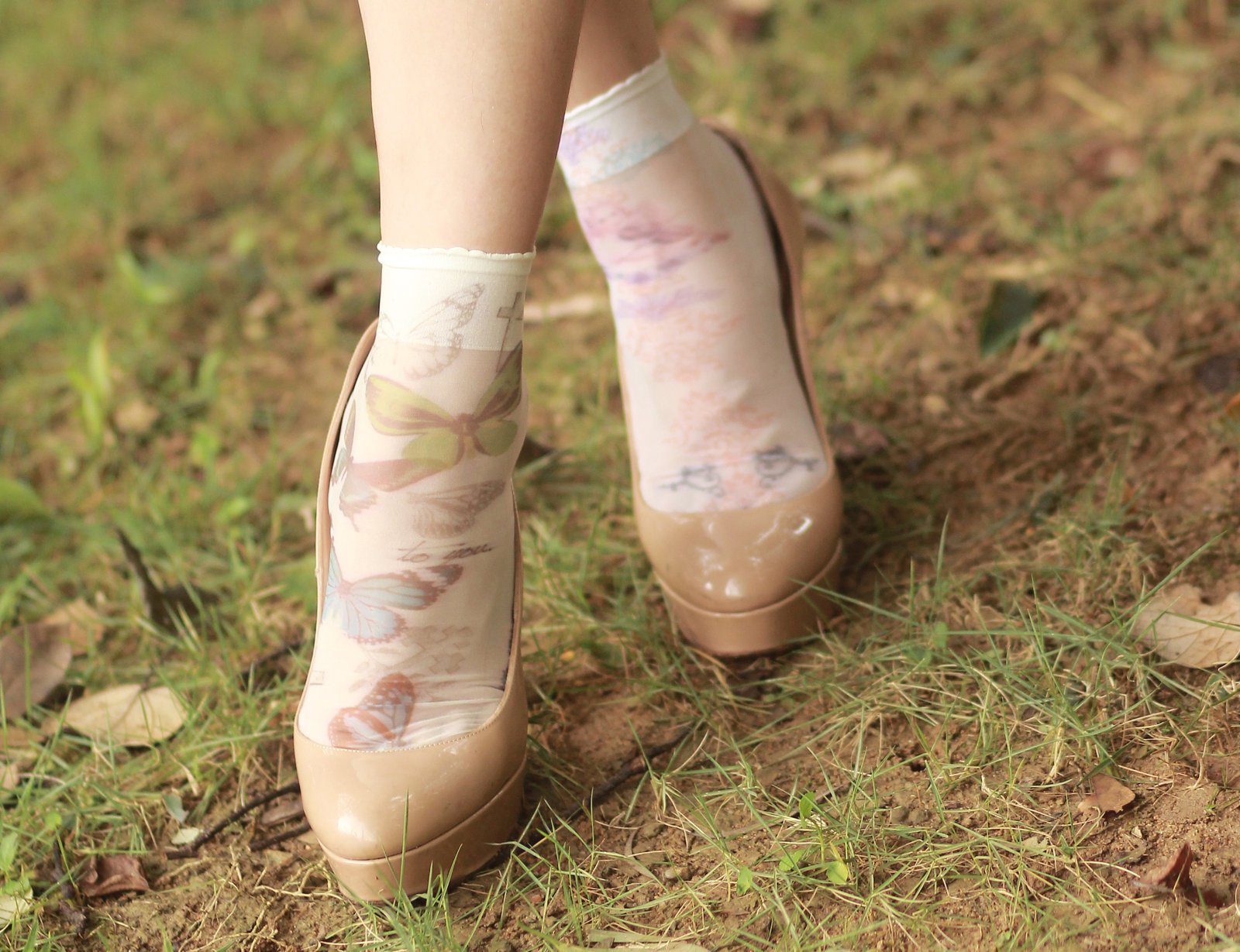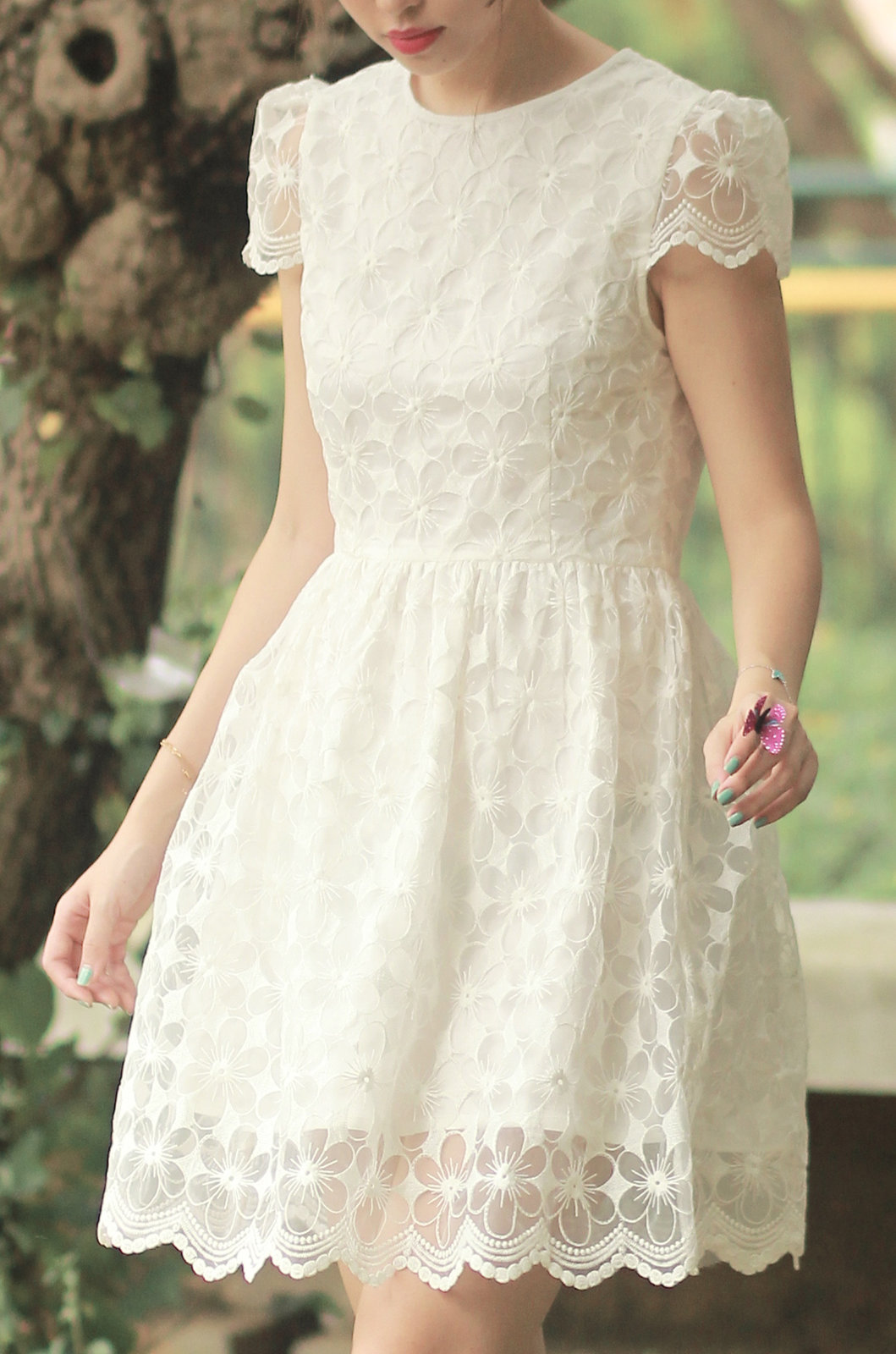 floral hair piece handmade by my dear yammi (pinkyanmei@gmail.com)
floral perspective dress, asianicandy 
butterfly ring from amelie street
butterfly print socks, chicwish 
christian louboutin heels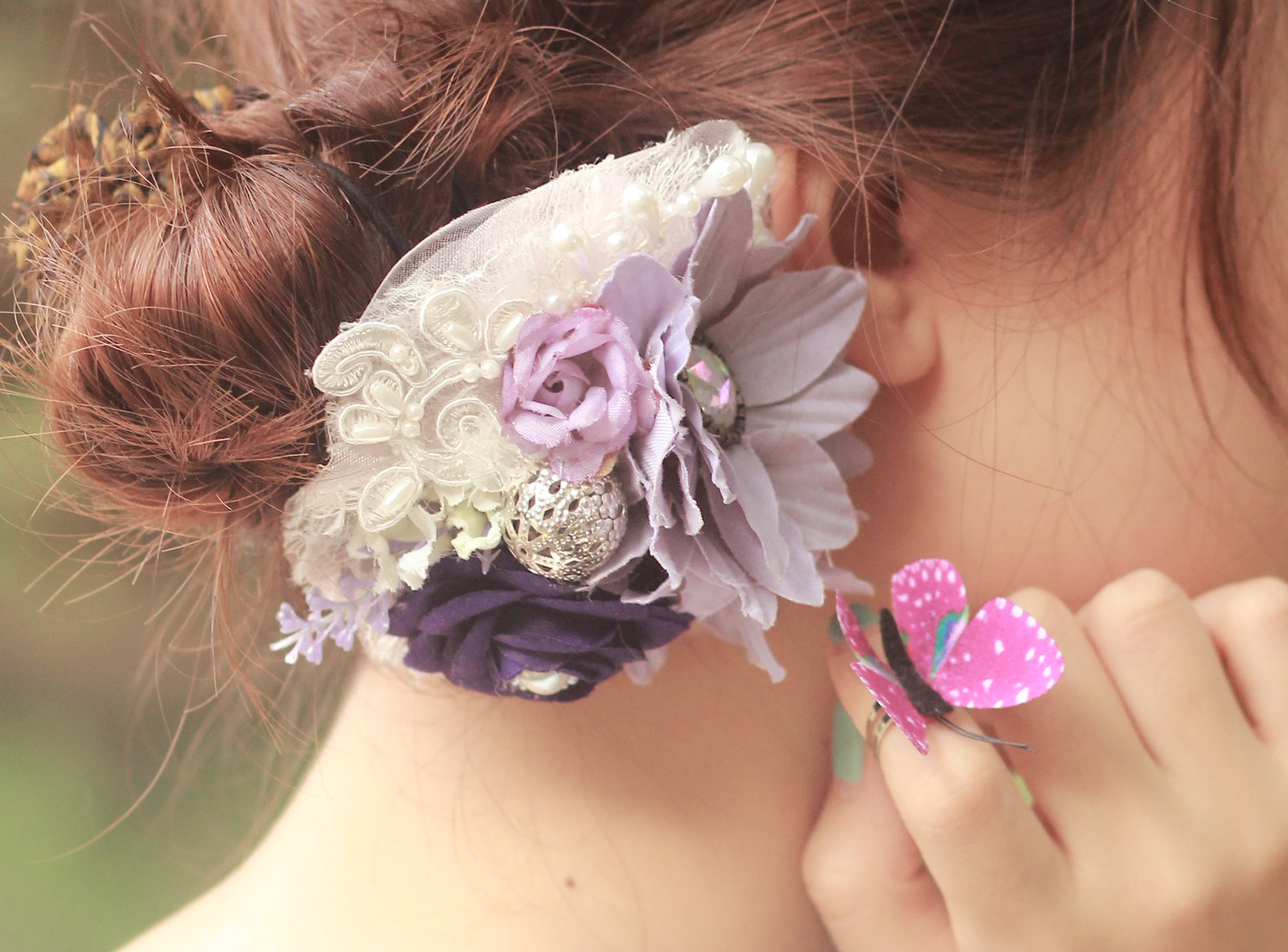 my dear friend yammi should seriously consider starting her own hair accessories business! what do you think?
love,