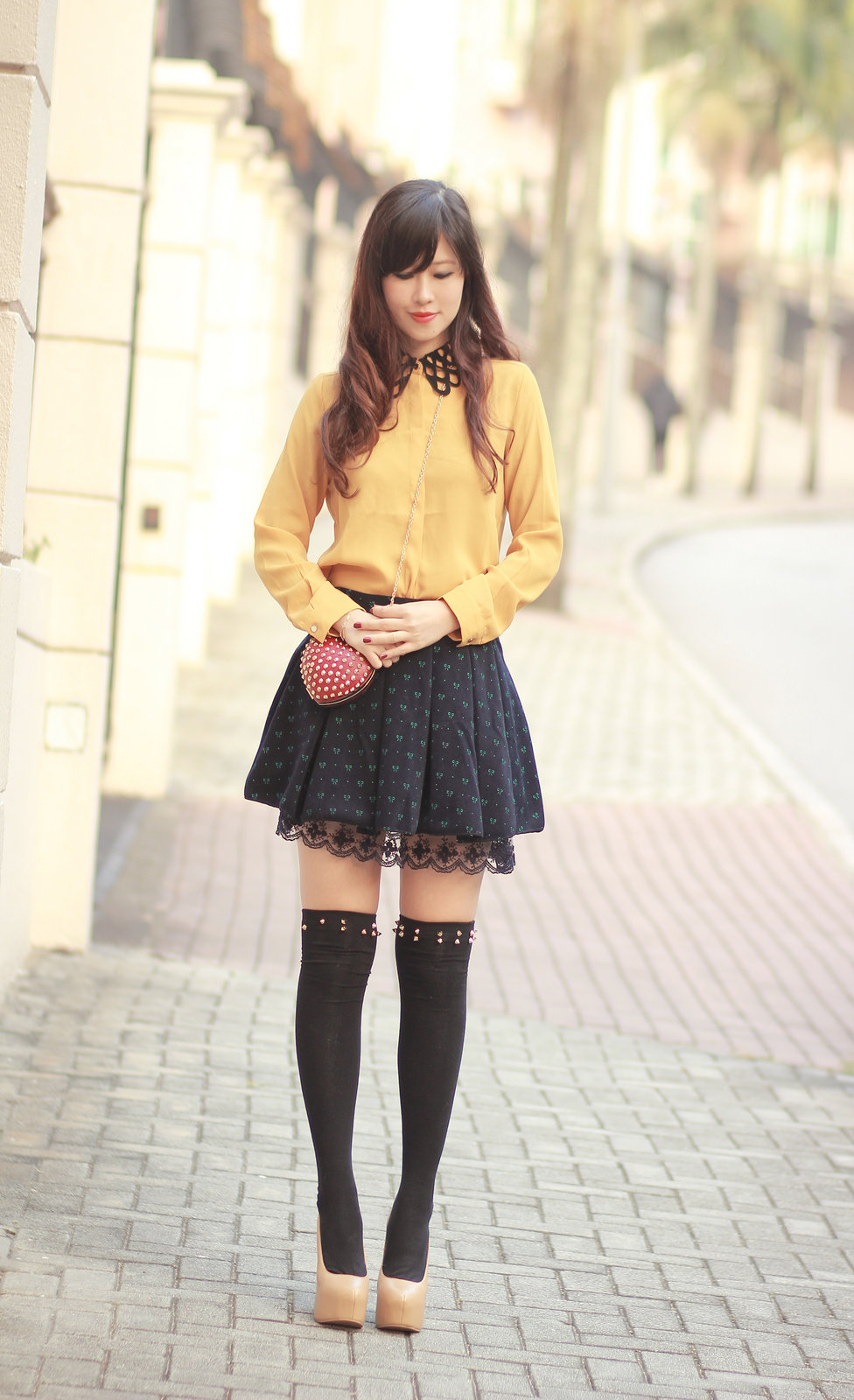 "wider than a mile, i'm crossing you in style, someday"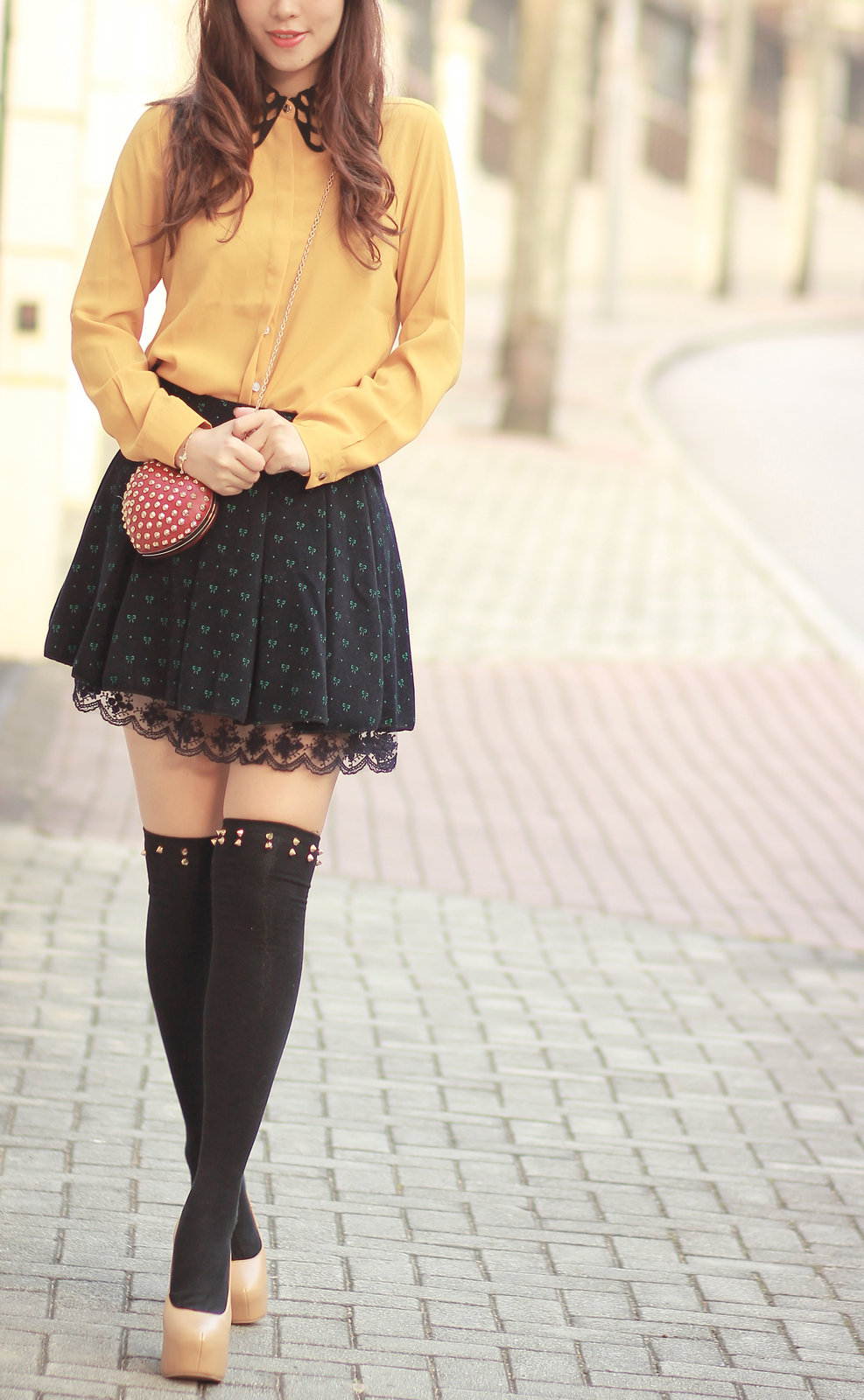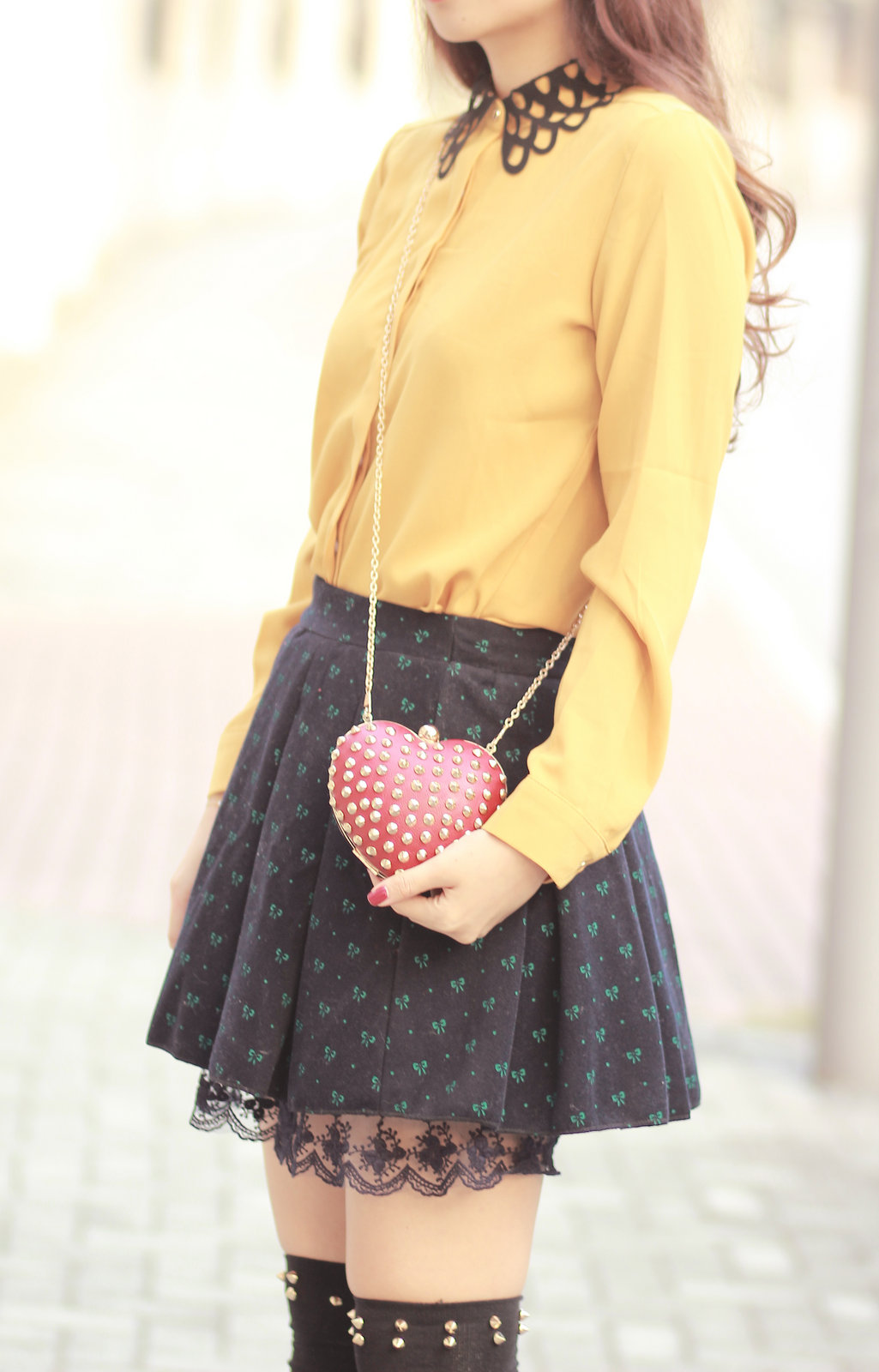 hollow collar shirt, awwdore 
lace hem navy skirt, awwdore 
studded overknee socks & heart purse, romwe
jeffrey campbell wedges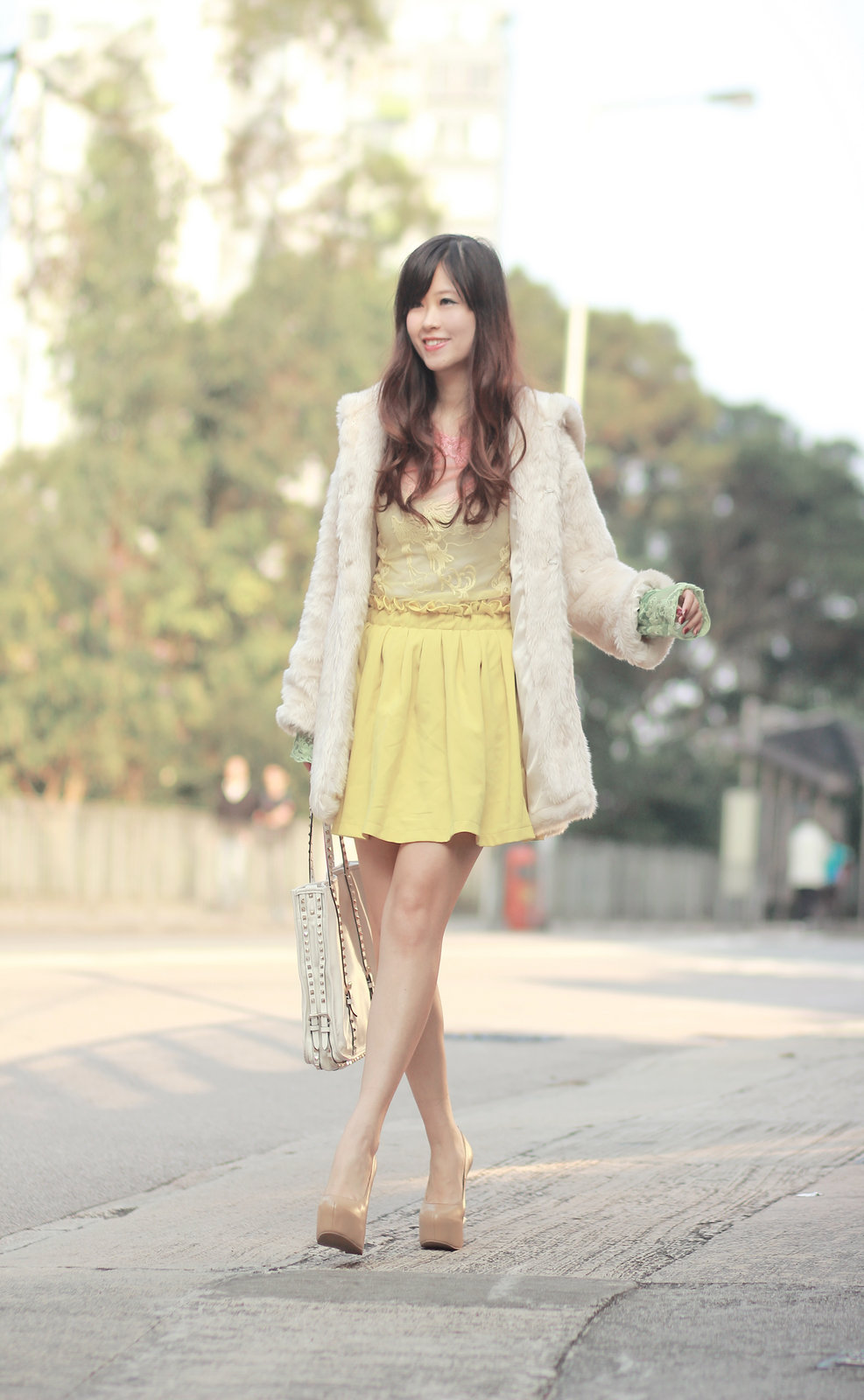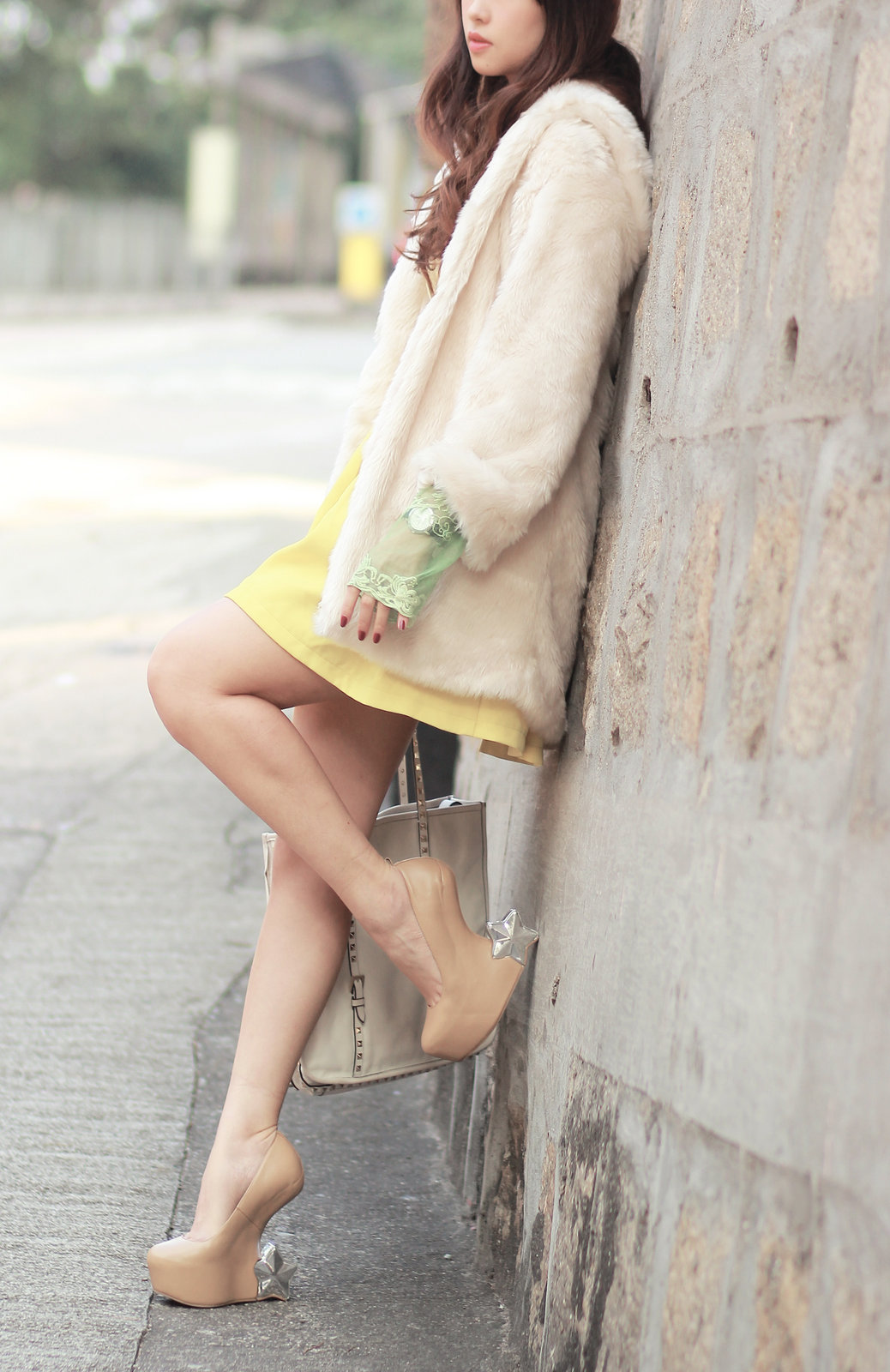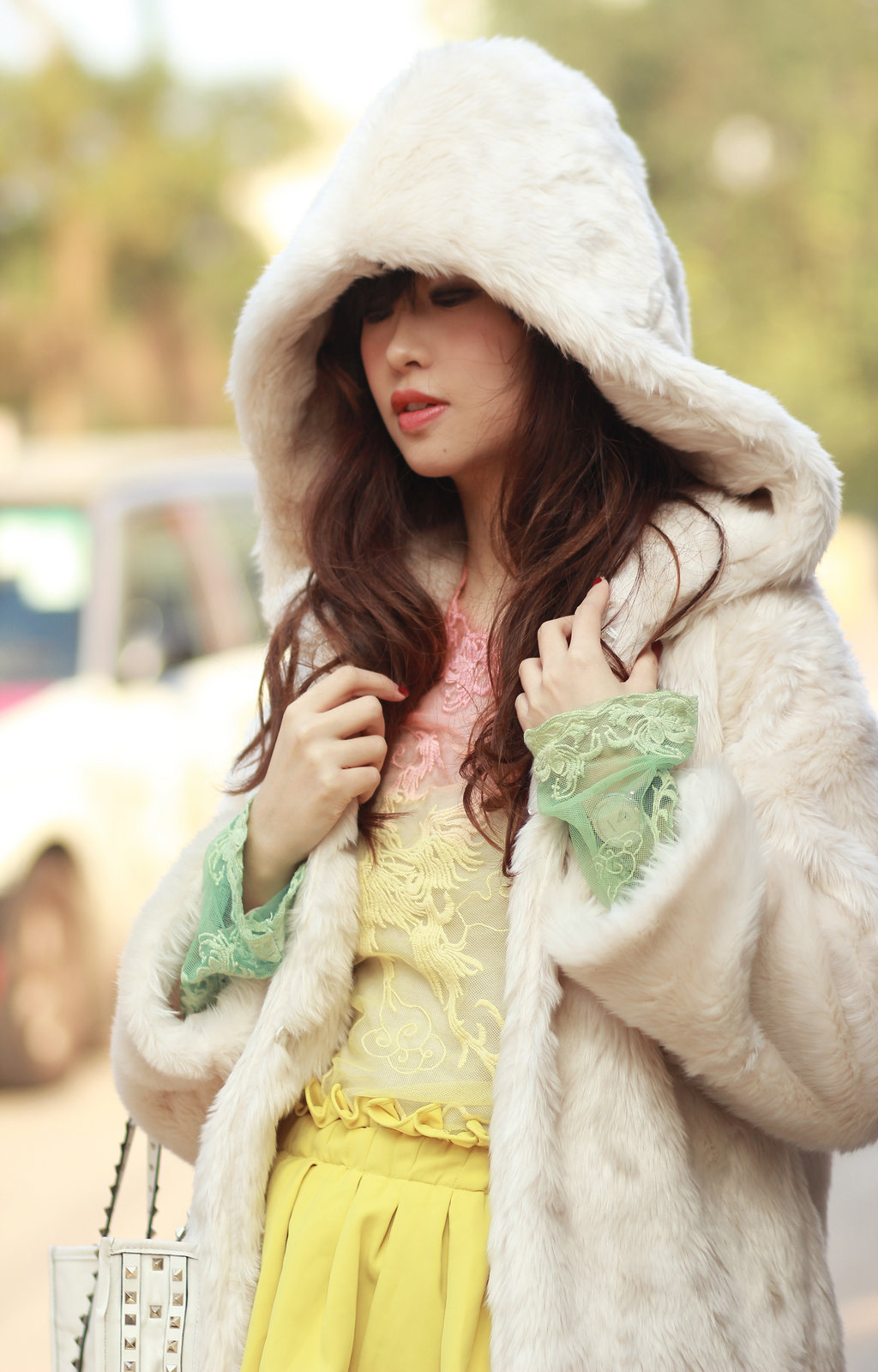 "two drifters, off to see the world
there's such a lot of world to see
we're after the same rainbow's end, waitin' 'round the bend
my huckleberry friend, moon river, and me"
faux fur coat, romwe 
rainbow lace top & pleated skirt, romwe
valentino rockstud bag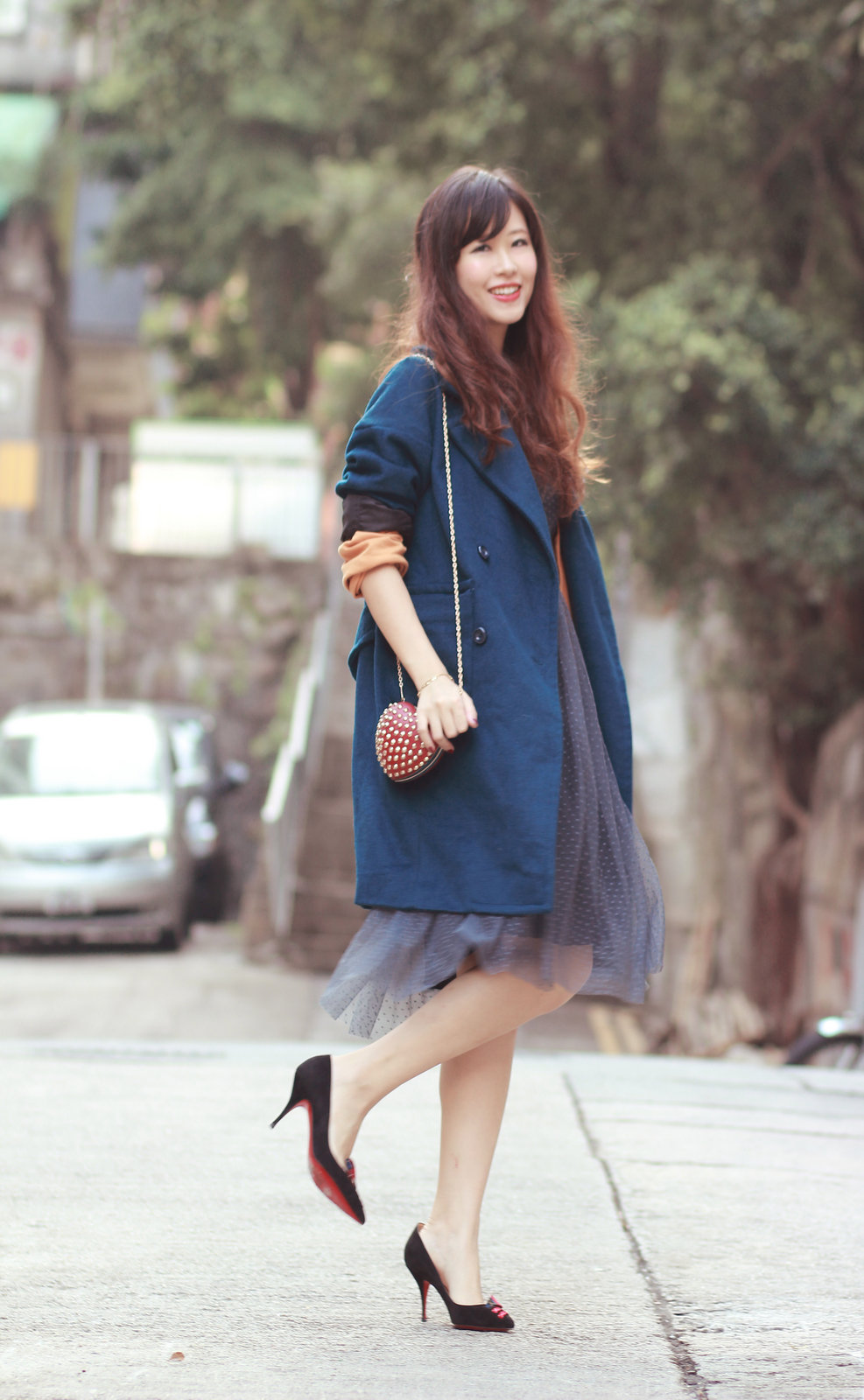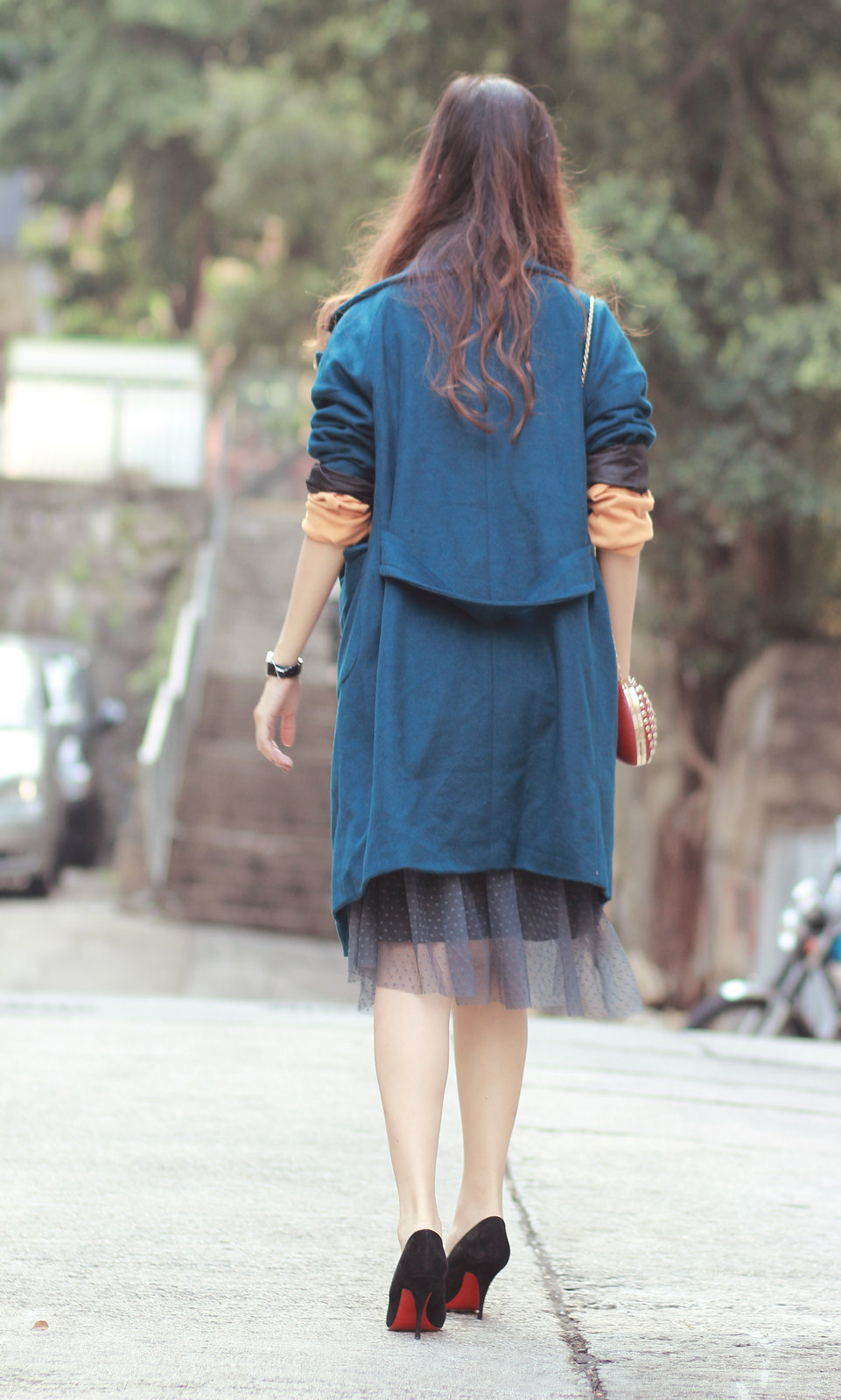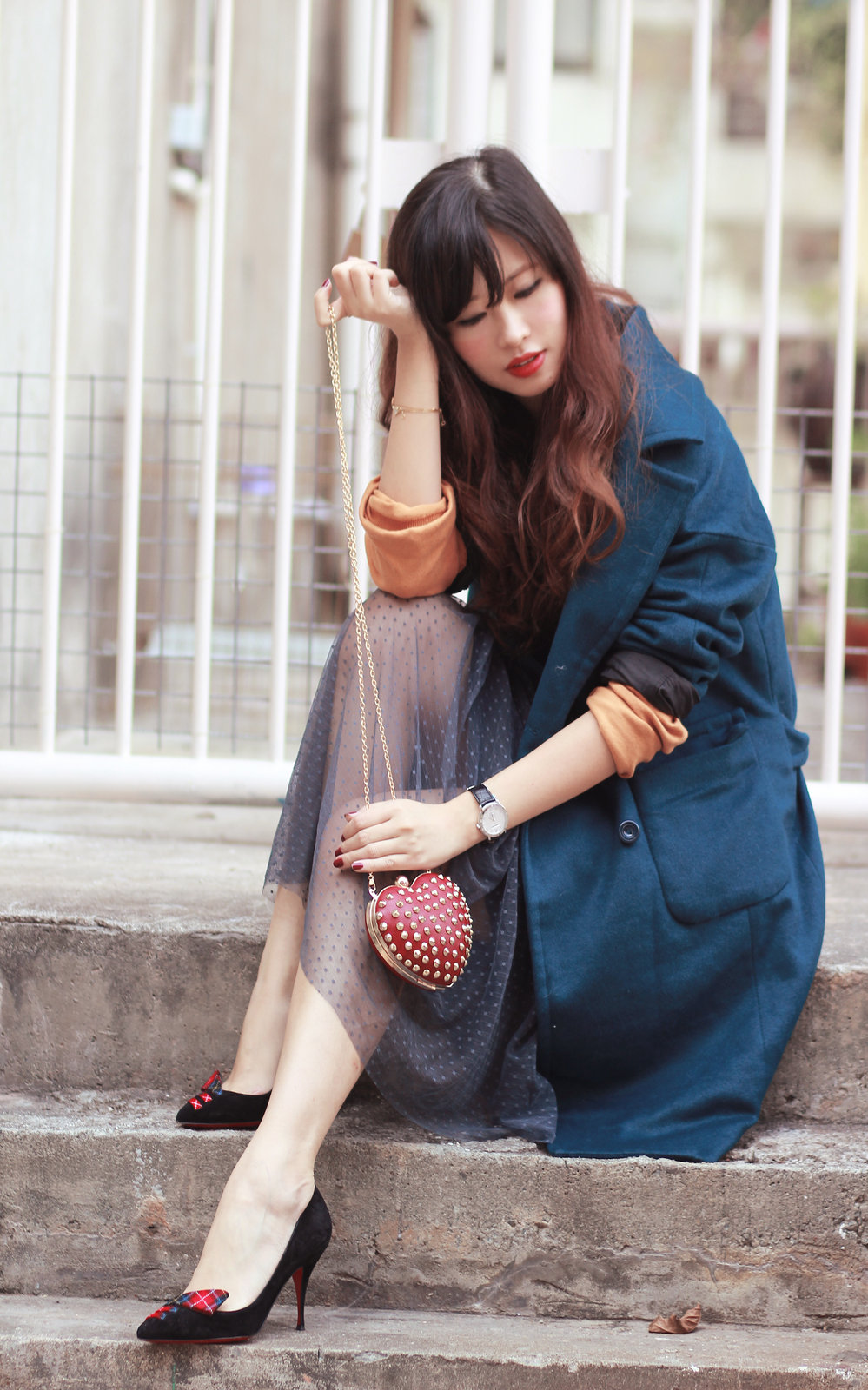 teal wool coat, romwe
uniqlo orange cardi
navy polka dot tulle dress, style societal 
christian louboutin tartan heels
watched breakfast at tiffany's for the first time on my flight back last month. can't get the beautiful scenes and the enchanting theme song out of my head since then. eating croissant and sipping coffee in givenchy, nonchalantly looking at diamonds = epitome of style.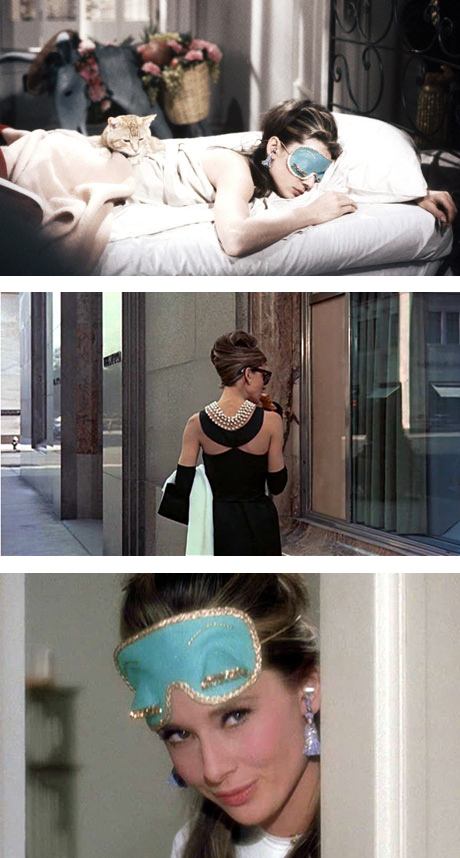 i'm not prepared to forgive myself for not watching it earlier, but will make things up by watching all audrey's classics by the end of this year.
the louboutins are named "so audrey", not entirely sure they are deserving.
love,