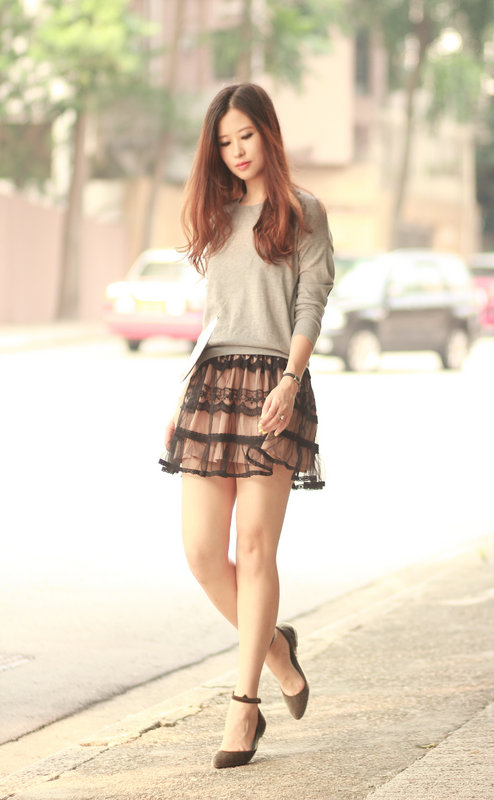 these pony hair flats are named after my little cat, onpi. actually her name is unpi, meaning mischievous, or plain naughty in cantonese, but onpi sounds better for shoes don't you think?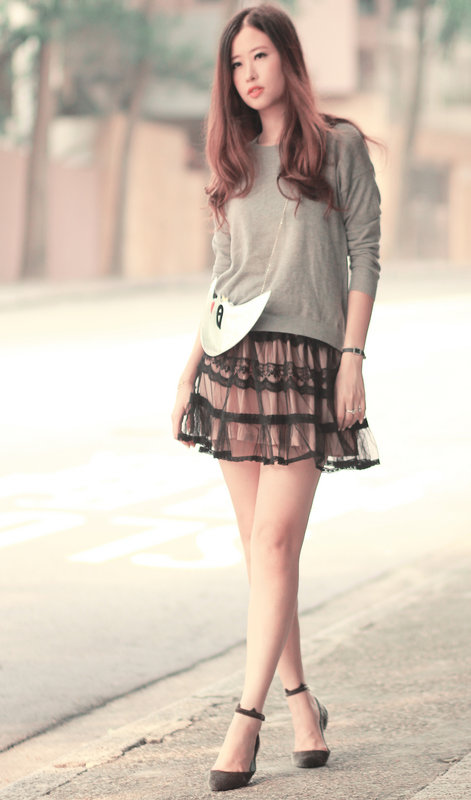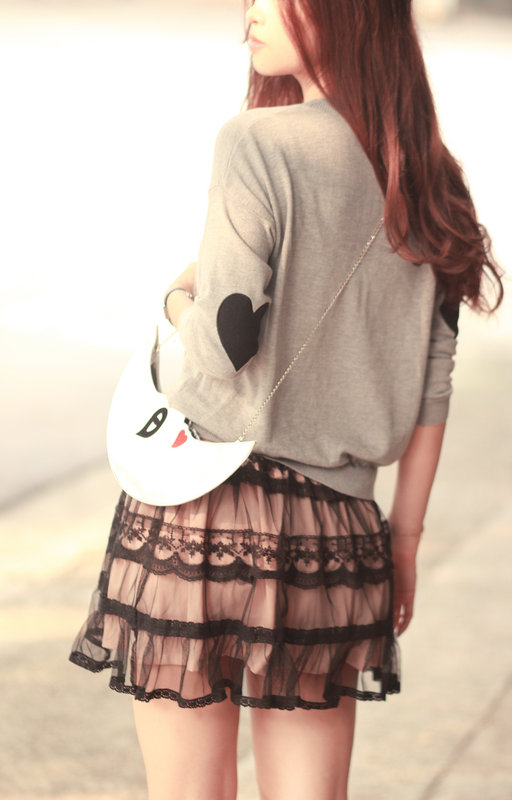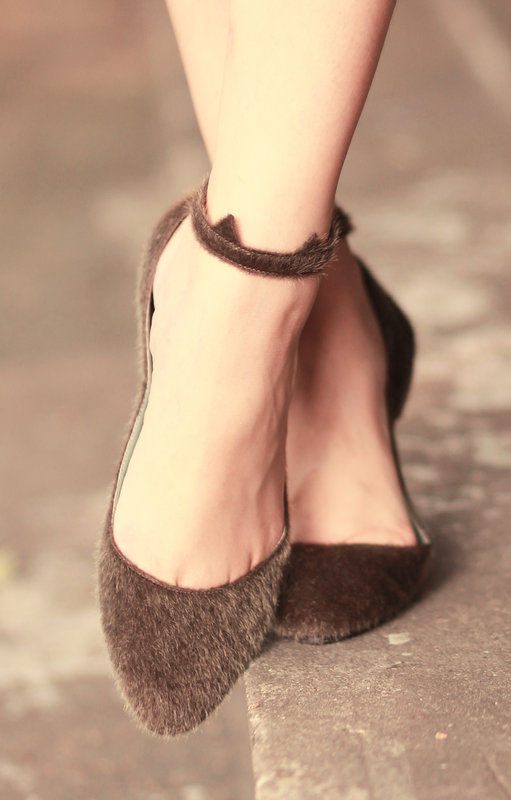 grey sweater with heart patches, romwe
tiered lace skirt, ianywear
charlotte olympia man on the moon purse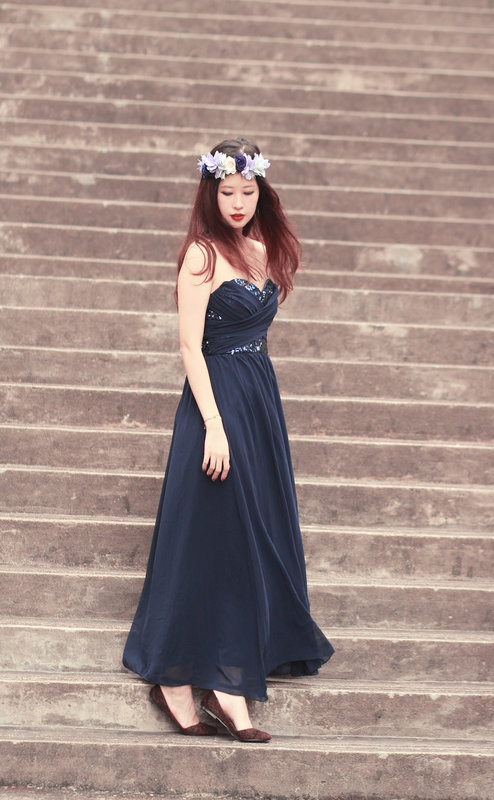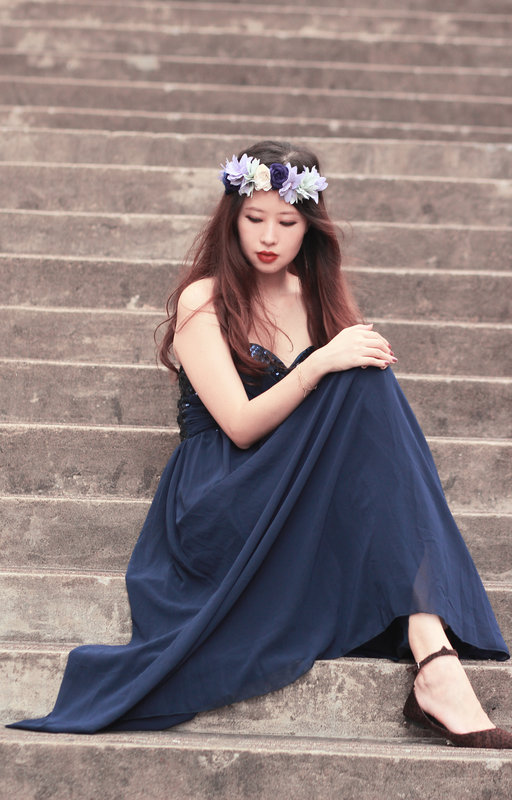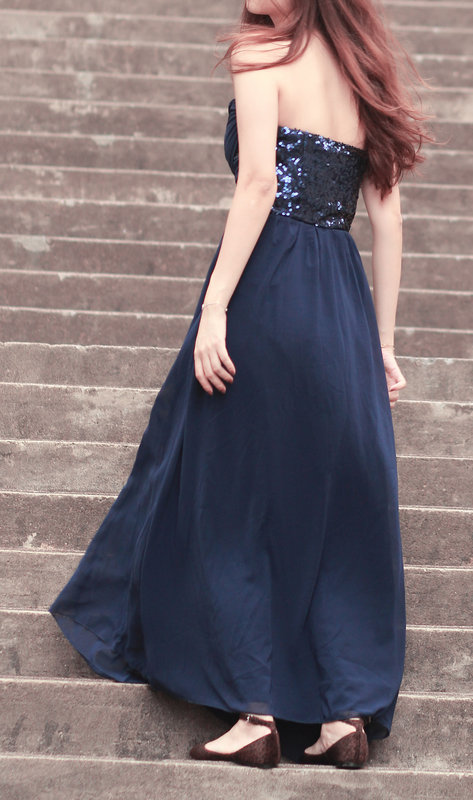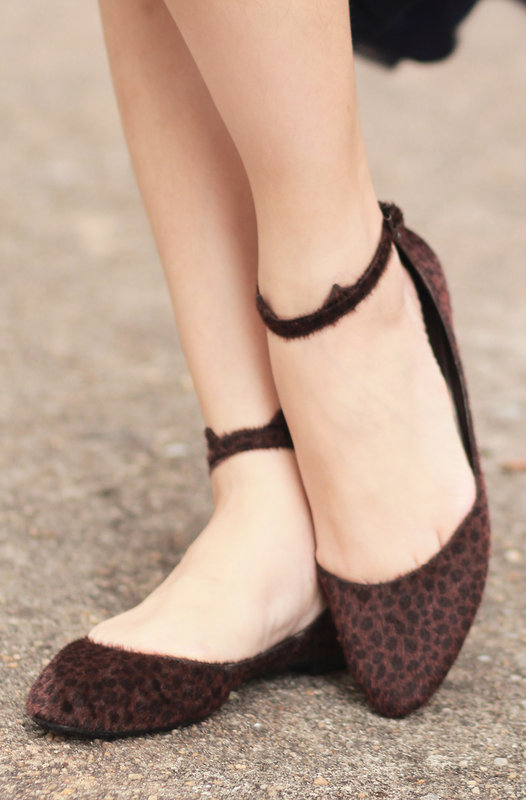 h&m floral hair clips
alanza dress, chi chi
i know you must have seen quite a lot of cats inspired shoes recently. but this design is for cat lovers who wanna show their love with a more subtle fashion statement.
it may not be entirely appropriate for most of us to wear cat faced shoes to workplace, while these flats with the little cat ear details would add a hint of playfulness (or mischief, as the name suggests) to your work outfits without compromising the office etiquette…not to an unacceptable extent at least. 😛
in case some of you have missed my previous posts, here's the info again:
the sugarfree x mayo wo shoes are currently only available for sale at the following 2 sleeh shops in hong kong:
APM shop: L1-15, APM Millennium City 5, 418 Kwun Tong Road, Kwun Tong
DNA shop: Shop205A&B, 2/F, DNA Galleria 61-65 Chatham Road South, Tsim Sha Tsui
their online shop will be launched in mid november and i will keep you posted! you can also check out their facebook page HERE for more updates!
haven't posted pix of my 2 cats here for quite a long while since i usually just post them on fb page. here are some of my faves recently taken 🙂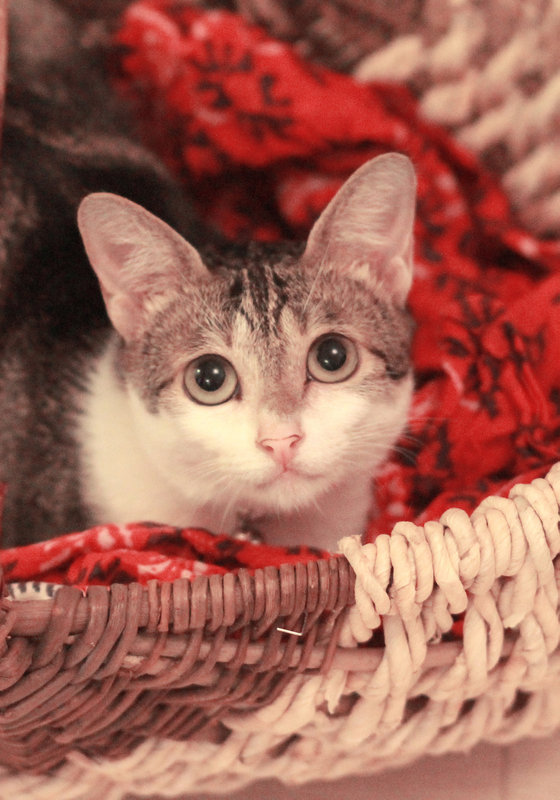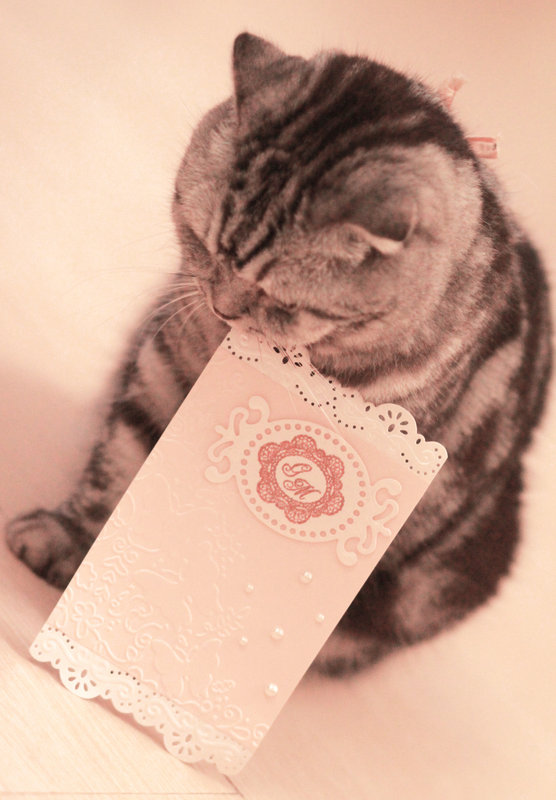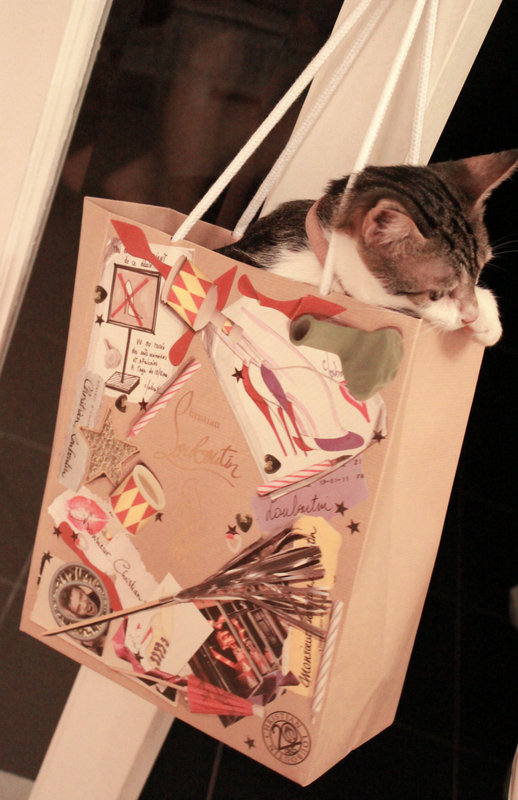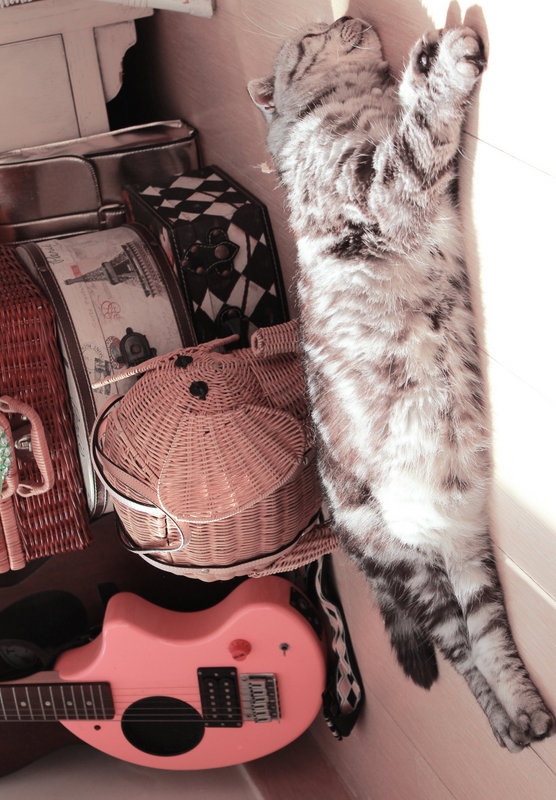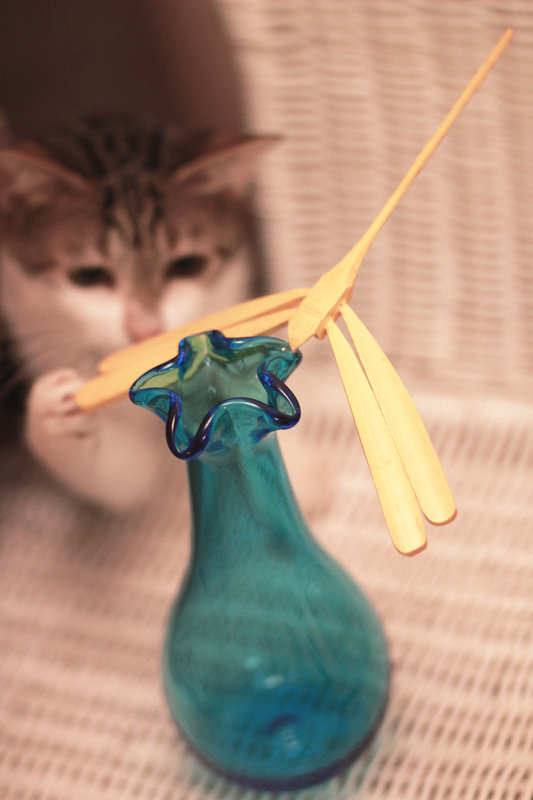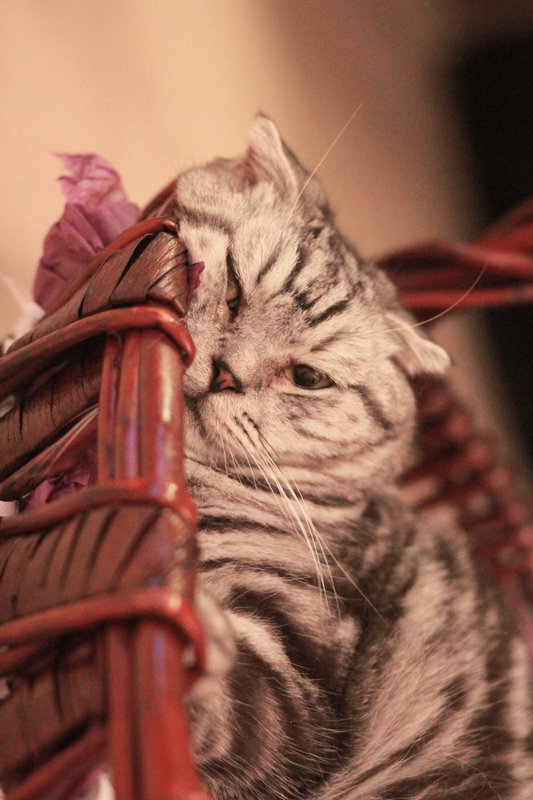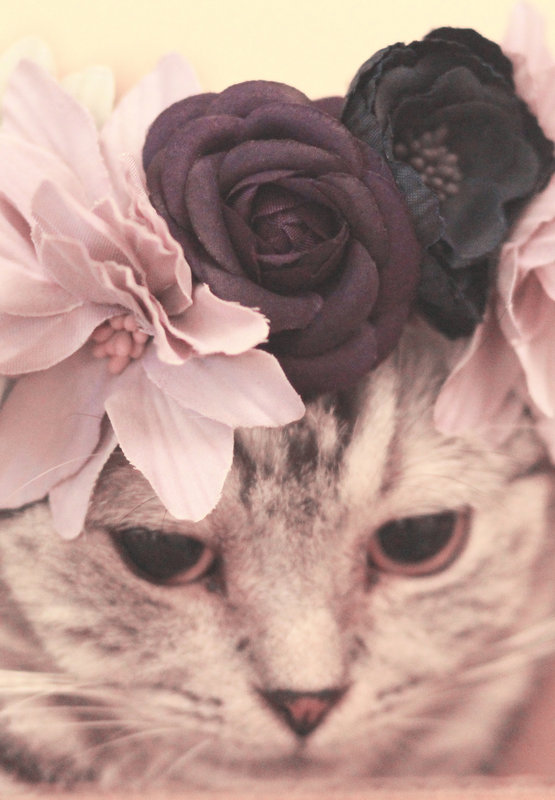 love,