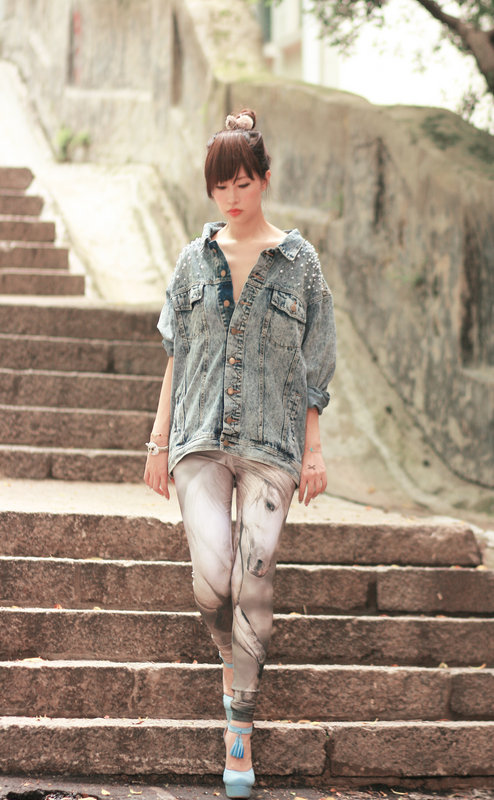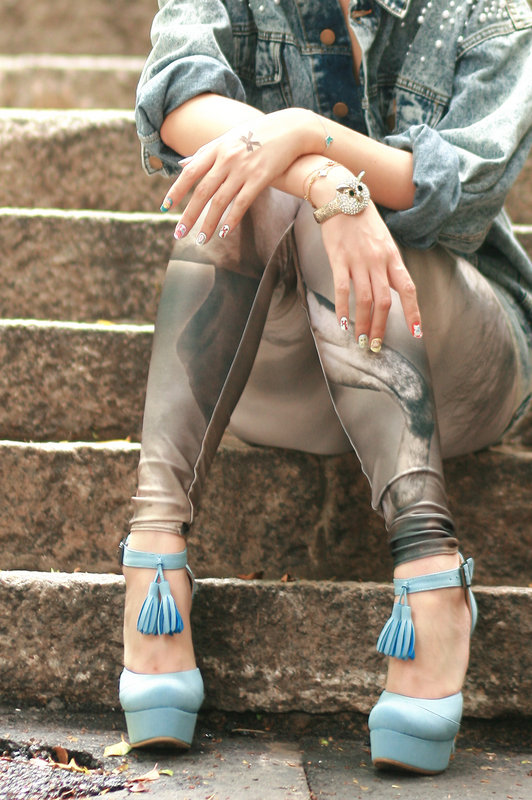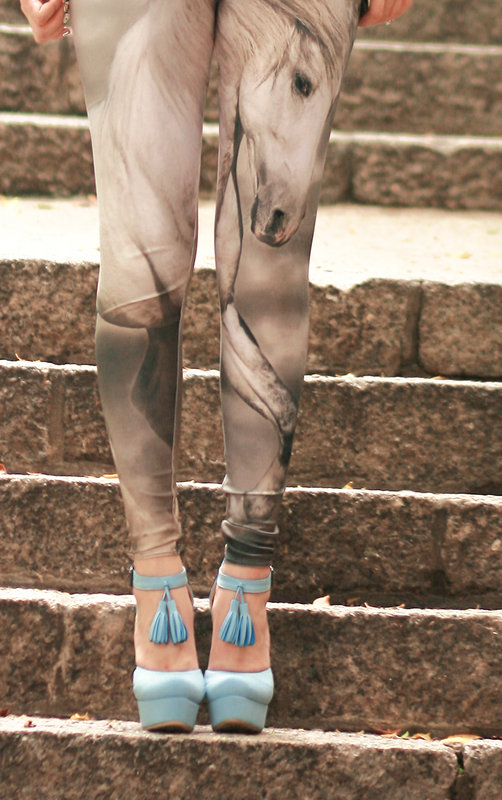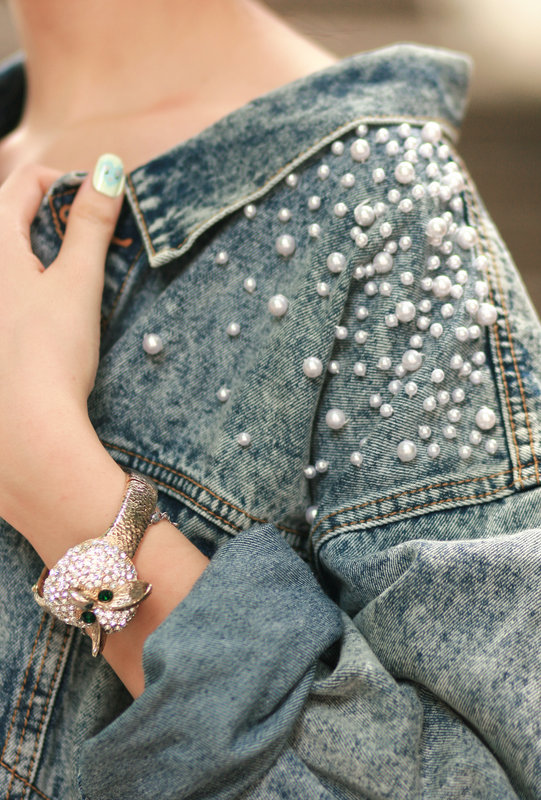 .
pearl embellished denim jacket, style by marina
the majestic horse leggings, lovelysally
owl bangle, pree brulee
powder blue heels, sugarfree
.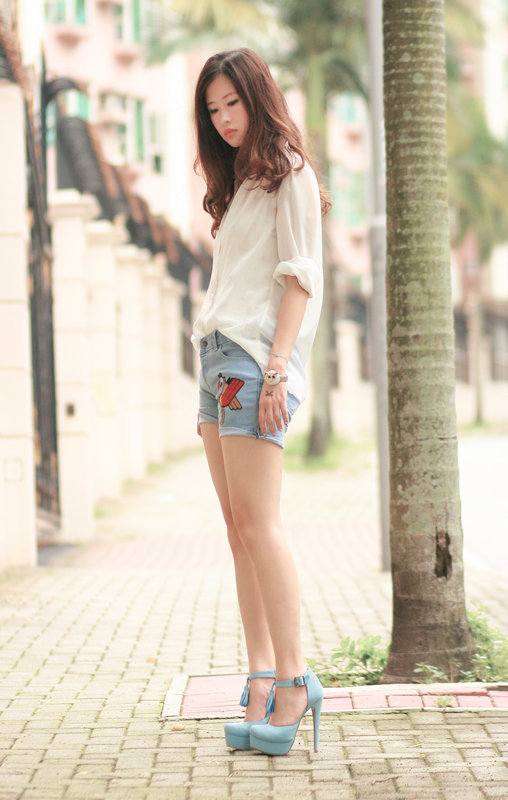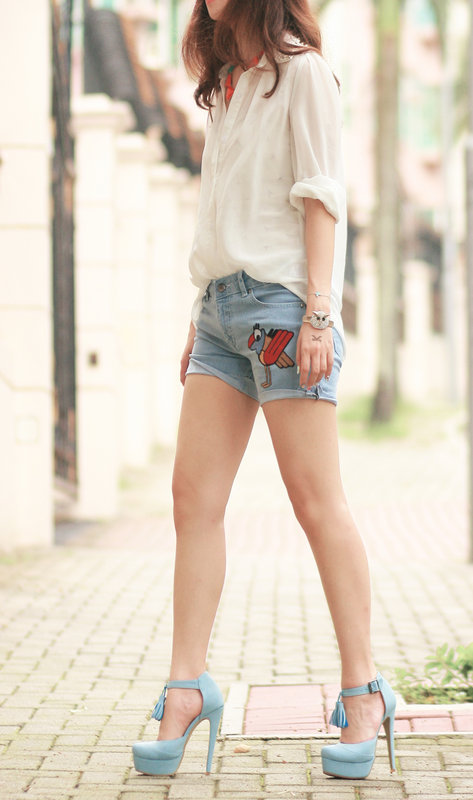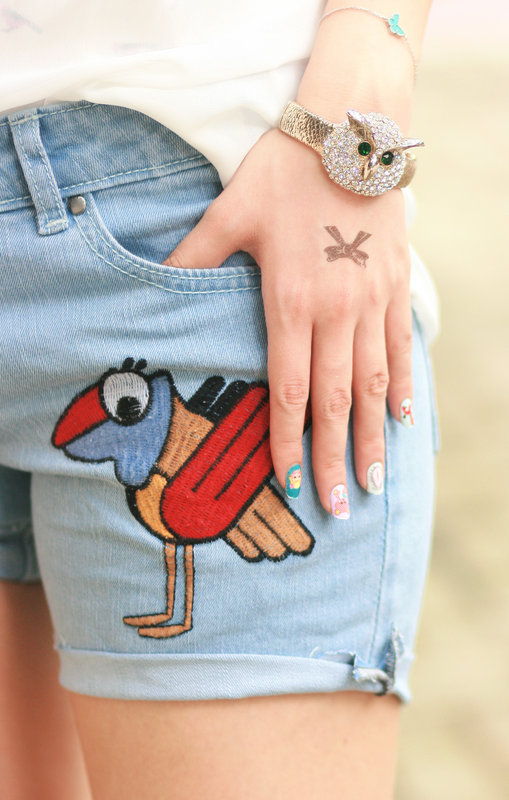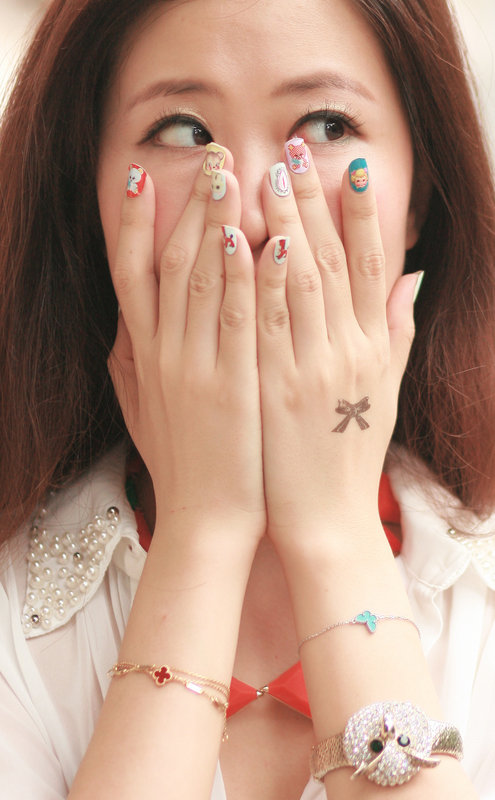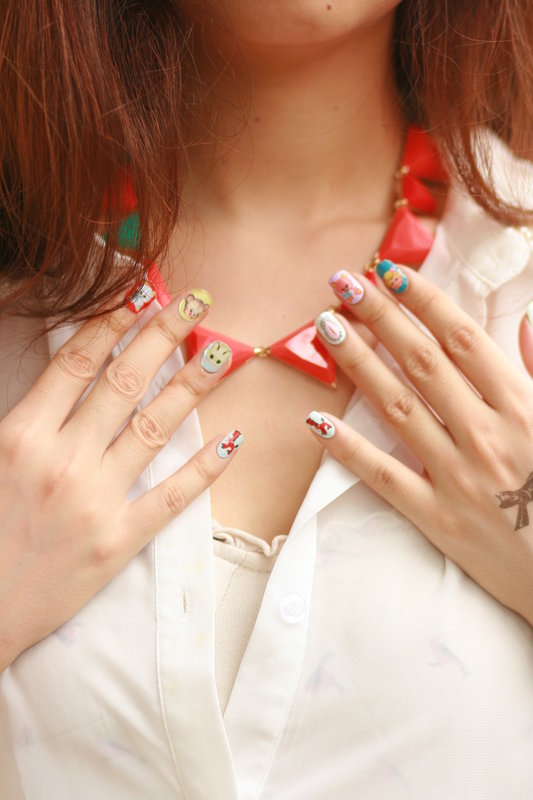 .
flaggy necklace, romwe
chiffon shirt, chicwish
denim shorts, getwear
bow tattoo, fake tattoos
meadham kirchhoff nail wraps from topshop
.
the last time i was in a denim jacket should be at least 20 years ago i kid you not. didn't foresee that i would be in one again but looks like i have difficulty resisting pearl details these days. and blings. and animals… in fact, "i can resist everything except temptation".
the denim shorts were designed by me, loosely speaking. i meant to put the embroidery upper and closer to the zip to get the effect of having a bird pecking at my you-know-what but for some technical reason it couldn't be done. design one yourself! i particulalry enjoyed the distressing process, it's mad fun!
.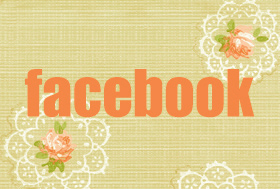 .