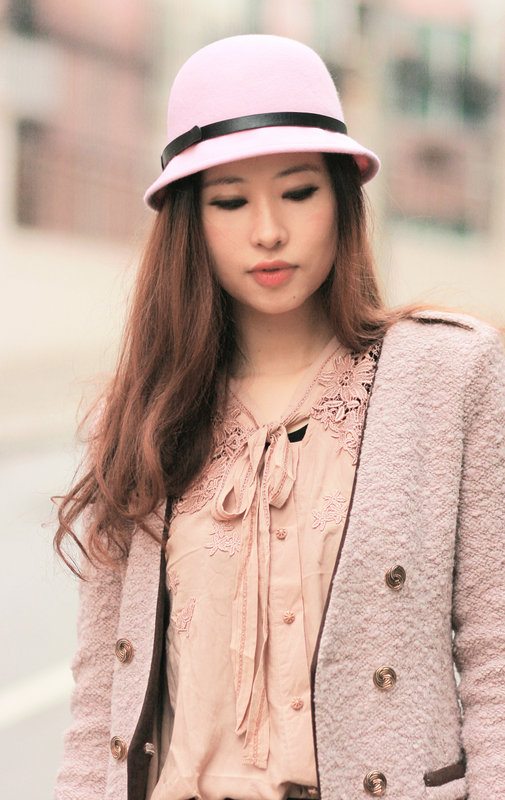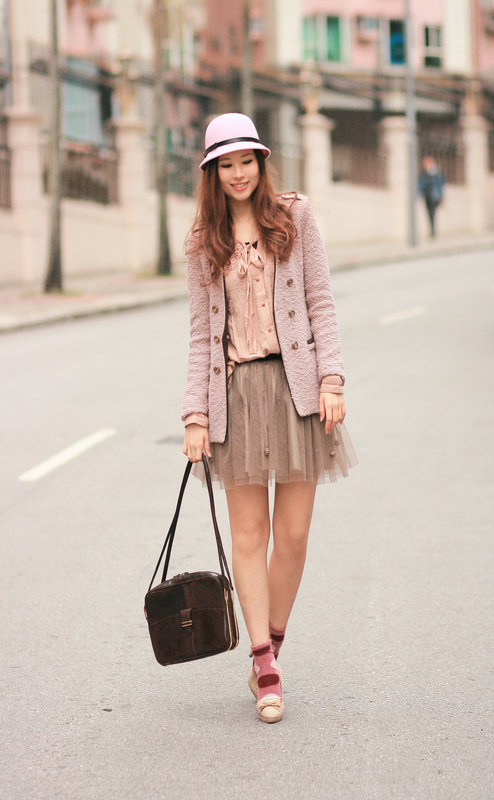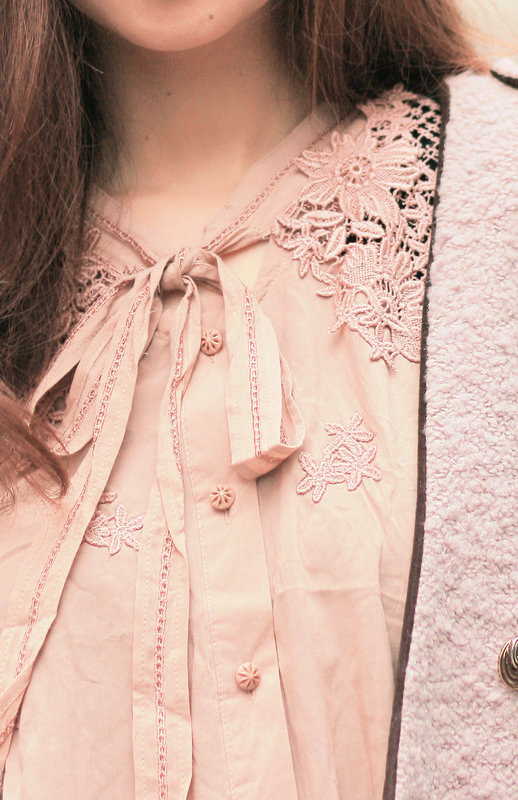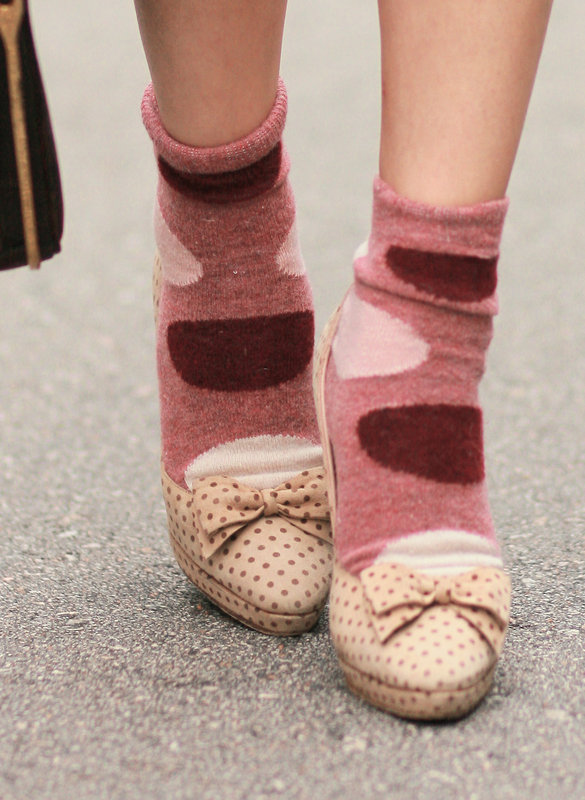 .
pink wool hat, becky bloomwood's wardrobe
bloom on your shoulder top, chicwish
pom pom tulle skirt, chicwish
polka dots socks, chicwish
bow heels, chloe, from lane crawford
.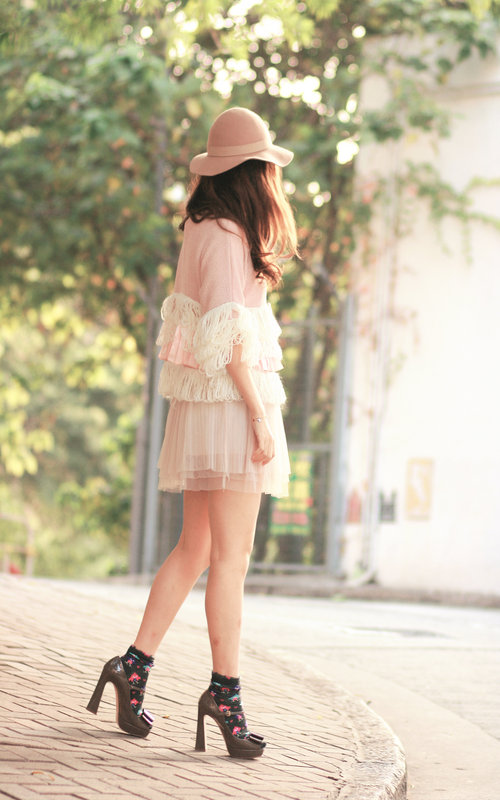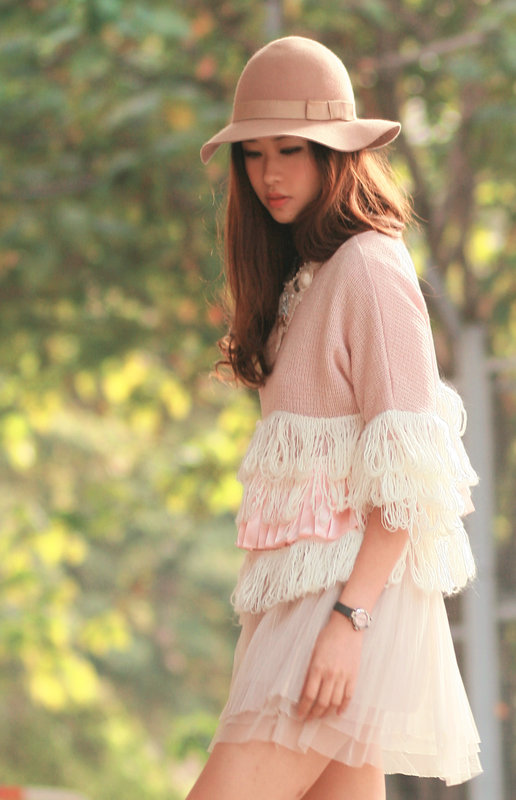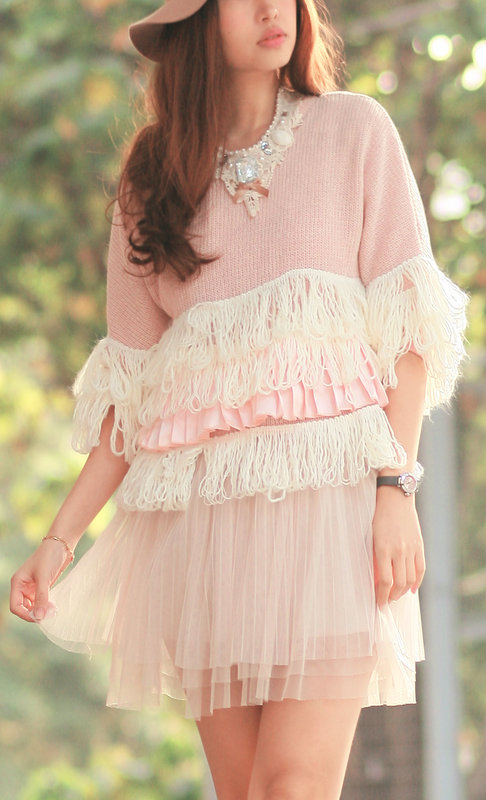 .
hat from monki
lace necklace from laurustinus applemall tin hau
fringe sweater, becky bloomwood's wardrobe
socks from accessorize
bow heels from miu miu
.
one of my favorite past times is going through the list of colors at wiki (dun laugh!). it's pure joy to learn the beautiful names of beautiful colors, lavender blush being one of them. wild strawberry, cosmic latte, perisian rose, hollywood cerise….such imagination sparkers!
.